Feel as though your travel hopes have been all but extinguished this year? Never fear! We're here to spread the joyous news that it is still possible to get away this year and catch a few rays while you're at it.
So, to help you soothe your itchy feet we've compiled a list of alternative vacation destinations that are currently open for travellers. Whether you're looking for an adventure or are keen to just kick back and relax, we've got you covered. And with news of a vaccine on the horizon, it's our sincere hope that, before long, even more countries will be ready and raring to welcome tourists back with open arms.
Note: We've chosen these destinations as no quarantine is required for any arrival on entry, but please ensure that you check the entry requirements before travelling. While we have outlined them briefly below, they may not cover every eventuality. To point you in the right direction, we have provided links to further information. Safe travels!
Azores
It is perhaps strange to think there is a cluster of nine small islands, completely isolated but thriving, lying between Lisbon and New York and surrounded by the great Atlantic Ocean. Few people are aware of the existence of the Azores and many of those who are hold an image of dry, sun-baked volcanic islands like Lanzarote in the canaries.
The Azores are Europe's best kept secret: verdant, tranquil, diverse, exquisitely beautiful, always welcoming. The islands reflect their turbulent geological past and offer green, rural landscapes enhanced by rocky coasts surrounded by an often travel-brochure-blue sea.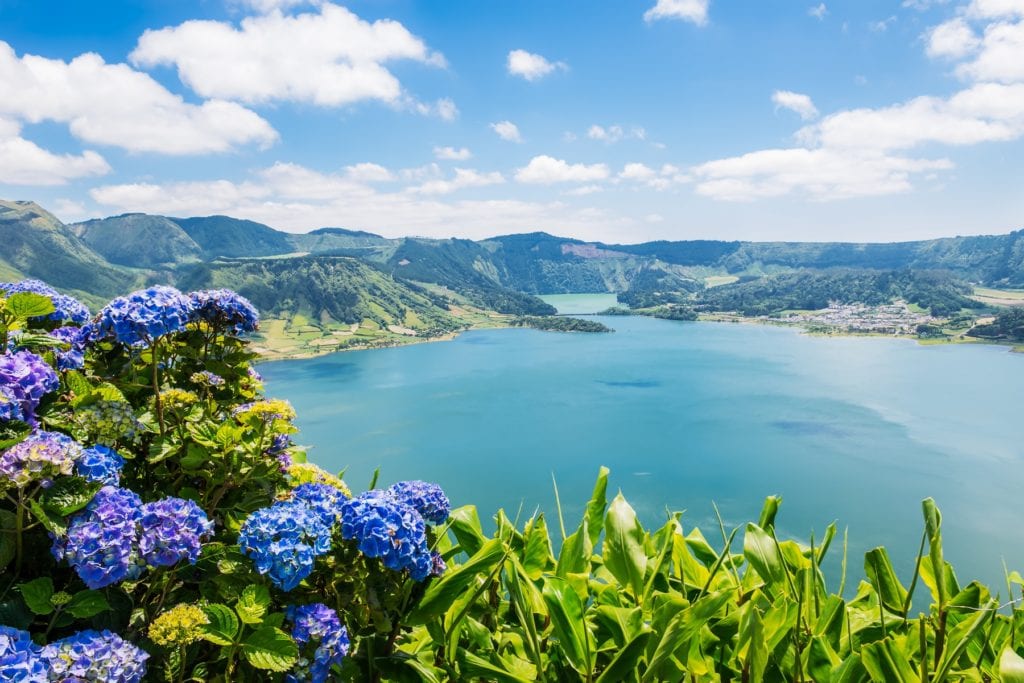 One needs to take the Azores at their own speed. Fight it, and you will be frustrated; relax along with it and you will return a different person. There is so much to explore, so much to experience; these islands should be savoured like a rare wine.
Entry requirements – To gain entry to the Azores you must present proof of a negative PCR test taken within 72 hours of departure. If you are staying for more than 7 days, you will have to take another test locally 6 days after your first test. Click here for further information.
Belize
Belize isn't a name often found on people's holiday wishlists, but it should be. The Central American nation offers a smorgasbord of landscapes, from mountainous jungle with abundant wildlife to fertile subtropical foothills where sugar, rice and fruit trees are cultivated, or coastal wetlands filled with birds and small islands – known as cayes – with beautiful beaches.
Measuring 174 miles another to south and just 80 miles across, the country nestles on the coast between Mexico and Guatemala. The reefs and cayes form a 184-mile barrier reef with crystal-clear water and are a major attraction for world-class diving and snorkelling. And hidden beneath the depths is the magnificent Blue Hole, one of the world's best dive sites.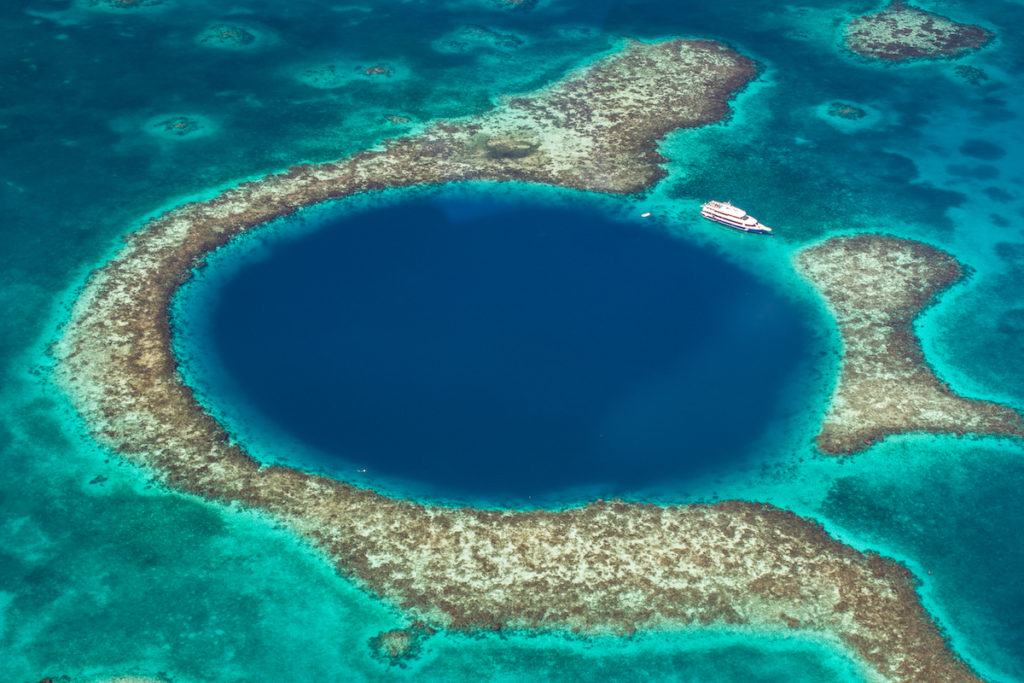 Inland, rivers and rainforest invite you to head out, trekking, paddling and biking, to visit the ancient ruins of the Maya, or to cave in their spiritual underworld. For the beginner and the specialist, birdwatching is an endless pleasure.
Entry requirements – Travellers from all countries can enter Belize and are encouraged to present a negative PCR test taken within 72 hours of arrival for 'fast track' at the airport. For more details click here.
Colombia
Boasting a variety of untouched natural landscapes, from arid deserts and vast savannahs to snow-capped volcanoes and white-sand beaches, Colombia offers inexhaustible opportunities for exploration and adventure. Adrenalin junkies can brave the raging rivers of San Gil, while nature-lovers can travel deep into Amazonia. Here, the Great River yields an abundance of flora and fauna, including pink dolphins, caimans and the world's smallest primate.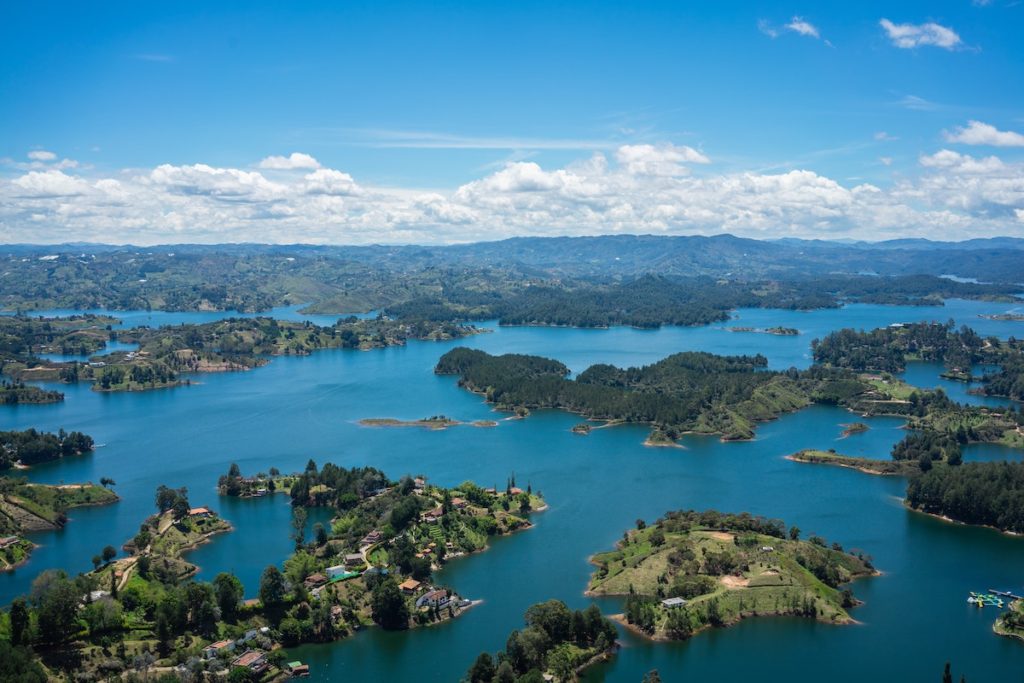 Seekers of urban culture will find satisfaction walking the historic ramparts of Cartagena or visiting Bogotá's Gold Museum. And, when the sun goes down, Cali's famous salsa clubs and Medellín's tango bars come into their own. Those eager to relax and recharge have their pick of either a Pacific coastline, where humpback whales cruise near the shore, or a Caribbean coast washed by crystalline waters and sprinkled with coral islands.
Entry requirements – Tourists from all nations can visit Colombia. There are currently no testing measures in place. Click here to check for future updates.
Costa Rica
This country is undeniably a nature-lovers' paradise: you'll find moss-draped cloudforest on the slopes of Monteverde, where the red and green sacred quetzal bird hides in the treetops and hummingbirds busy round drinking nectar, there's rainforest wilderness on the Osa Peninsula and remote turtle-nesting beaches on the north Atlantic and Pacific coasts.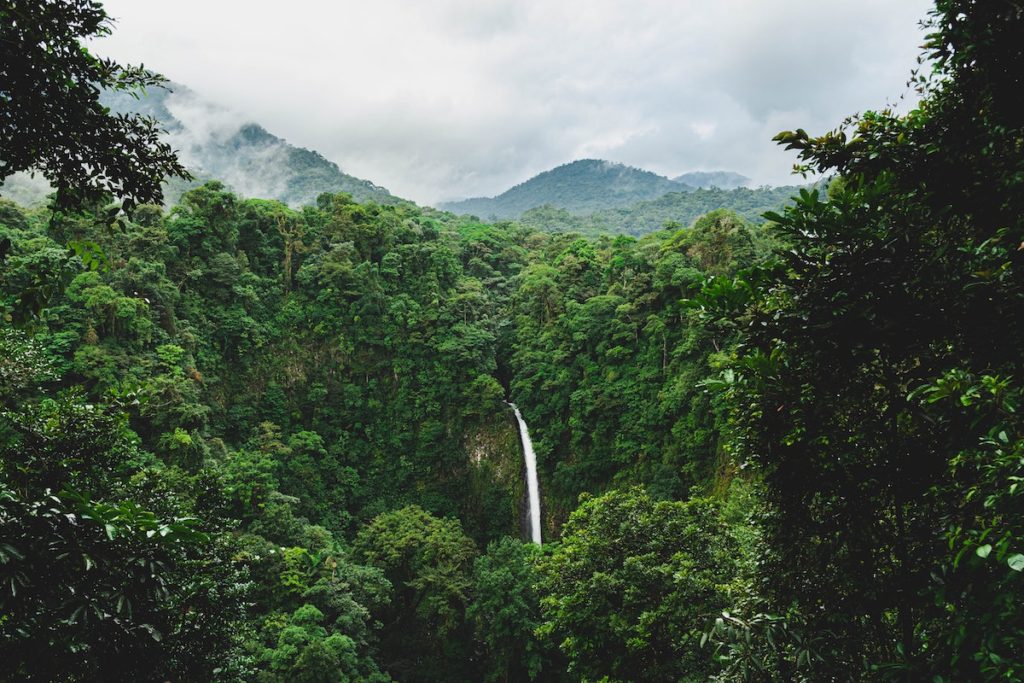 Travellers looking to combine nature and comfort should head to the endless sand and surf beaches of the Nicoya Peninsula, Quepos and Parque Nacional Manuel Antonio, or to the off-beat strands of the Caribbean. For adrenalin junkies there's white-water rafting, trekking and coast-to-coast mountain biking, and the cane to climb the barren paramo savannahs to the peak of Cerro Chirripó.
Entry requirements – As of 1 November, visitors from all countries are permitted to enter Costa Rica and there is currently no need to present a negative PCR test. Check here for any updates to these measures.
Ecuador
While compact by South American standards, Ecuador boasts extraordinary diversity: geographical diversity ranging from an avenue of volcanoes straddling the equator, to rainforest, beaches and tropical islands; biological diversity, among the highest in the world, protected by 50 national parks and reserves; and cultural diversity, with 17 ethnically distinct indigenous groups.
With so much variety, Ecuador has something for everyone. Birdwatching, trekking, mountaineering, mountain biking, white-water rafting, paragliding and surfing are among the country's many privileged outdoor activities.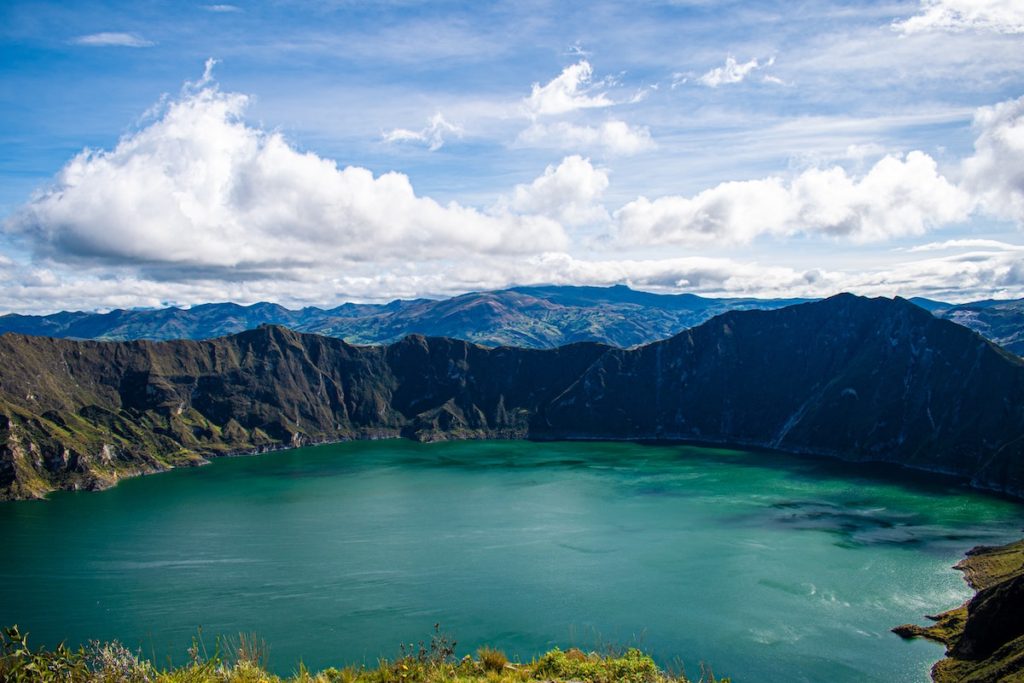 Yet the draw is not only about hiking boots and adrenalin. Archaeology, art and local culture are also abundant and varied. The capital, Quito, and the southern highland city of Cuenca, have two of the finest colonial districts in South America, an excellent selection of museums and a lively tourist scene.
Entry requirements – Ecuador is accepting visitors from all countries, provided they can present proof of a negative PCR test issued within 10 days of arrival. Click here to check for any changes.
Ghana
Harbouring immense natural and cultural diversity, this West African nation is an ideal winter sun destination for first-time visitors to Africa and seasoned travellers alike. Famous throughout the world for its hospitality, Ghana is one of the few countries in this region where English is widely spoken. Good news for Anglophone travellers.
While it may not have that one big-name, bucket list attraction in the same way Zimbabwe has Victoria Falls and Tanzania has Kilimanjaro, Ghana's selling point can be found in its sheer variety.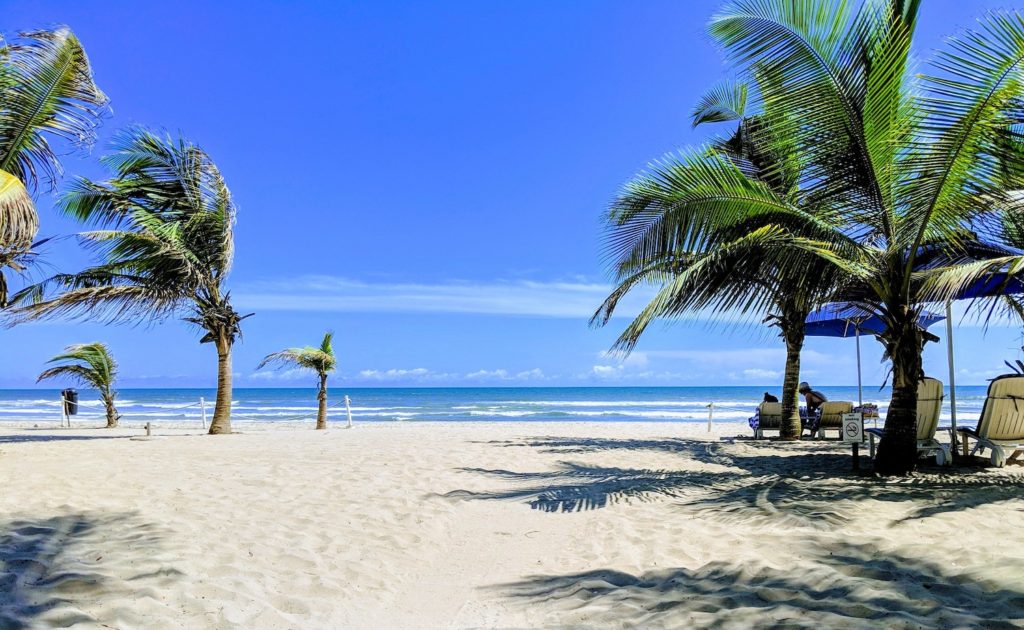 Visitors will find that barely a day goes by without at least one memorable experience, be it bathing below one the of the refreshing waterfalls of the eastern highlands, the thrill of tracking wild elephants on foot in Mole National Park, marvelling at the architecturally stunning mosques in the northwest, or simply relaxing on one of the picture-perfect beaches that line Ghana's coast
Entry requirements – Travellers from all nations can once again enter the country but they must present a negative PCR test taken no longer than 72 hours prior to departure. A test will also be administered upon arrival, at the cost of the passenger and with a 30 minute wait before results. Click here for further details.
Jordan
Jordan may be tiny but it sure does pack a punch. If it's ruins you're after, you'll find them in bucket-loads. And it may be a young country but the land itself is ancient and the wealth of relics covers a mind-boggling time frame stretching from the Neolithic period up to the glories of the Ottoman Empire.
Petra is undisputedly Jordan's crown jewel: a vast site of pink-tinged façades hewn into the rock and cleverly hidden from the world by its wily Nabataean crafters. The massive monuments here are matched equally by its setting amid majestic craggy sandstone outcrops.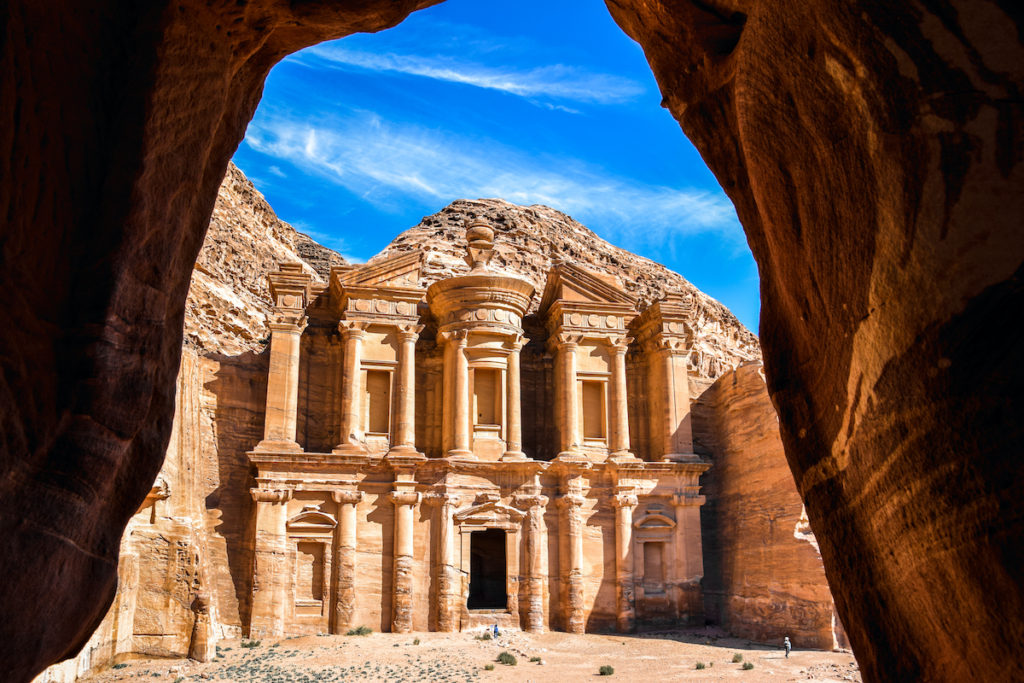 Jordan offers much more than just historical riches though. When you've ogled enough ruins, head out into the rippling, expansive sands of Wadi Rum or hike from the heights of the Great Rift Valley's ridge down to below sea level at Dana Nature Reserve, and experience the diverse landscapes encompassed by this small nation.
Entry requirements – Jordan has divided all arriving tourists into three groups based on their country of departure: green, yellow and red. All those coming from a green destination will have to present a negative PCR test taken within 72 hours of departure. They will have to undergo another test upon arrival and travellers will not have to quarantine should this result be negative. Click here for the full list of green countries and for details of the other risk groups.
Namibia
Namibia has no idyllic sandy beaches, no warm tropical waters or big brassy hotels. However, it does have huge tracts of pristine wilderness, home to some stunning wildlife. Here is the world's oldest desert, the Namib, where endemic wildlife has evolved to survive – like the contorted Welwitschia mirabilis that loves for millennia, the elusive golden mole and the unique fog-basking beetles.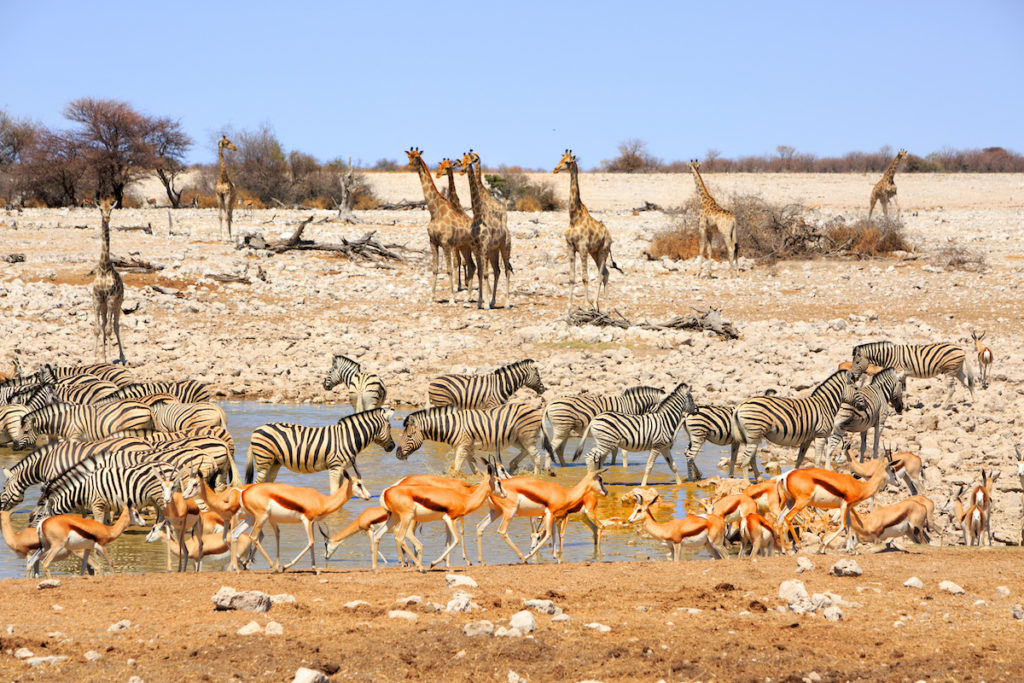 Best of all, Namibia's wilderness is still easy to explore independently. You can drive for hours through endless savannah plains, huge mountain massifs and spectacular canyons without seeing a soul. Even in Etosha, one of Africa's top game parks, driving around is easy, and you can stop beside the waterholes for as long as you like. As animals wander all around, you just sip a cold drink and focus your camera.
Entry requirements – Any travellers entering Namibia must present proof of a negative PCR test upon arrival. If the negative result is fewer than 72 hours' old, there is no need to quarantine. However, if the negative result is more than 72 hours' old but fewer than 7 days, then you will need to quarantine for 7 days. For further information click here.
Rwanda
If you've ever dreamed of tracking gorillas on the misty slopes of the imposing Virunga Mountains, Rwanda is the destination for you. And while you're there, don't forget that there is much to see besides mountain gorillas.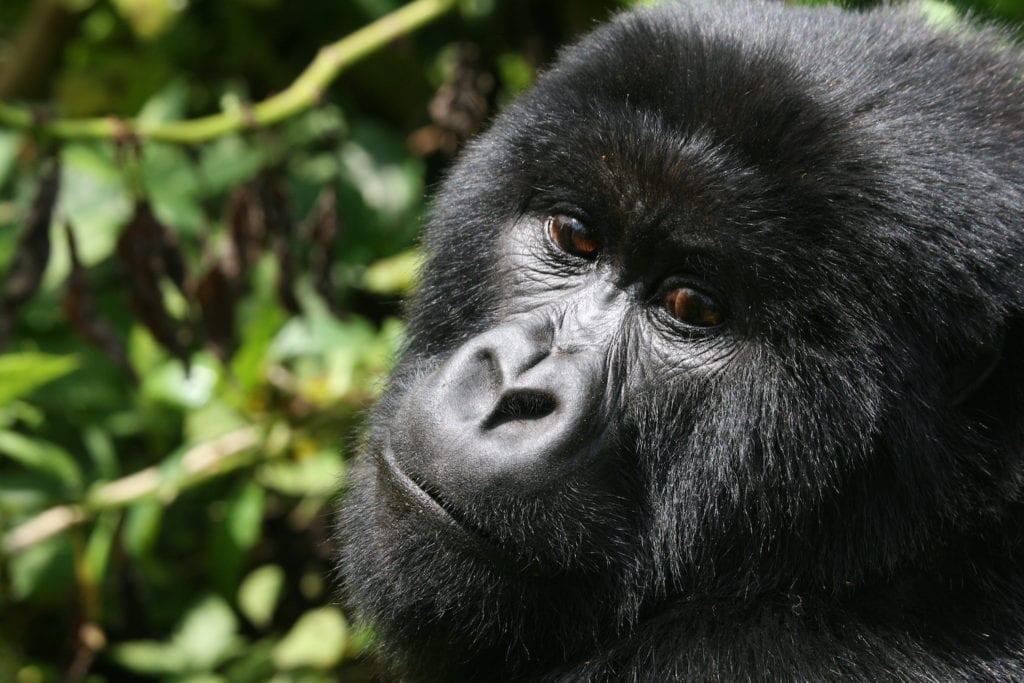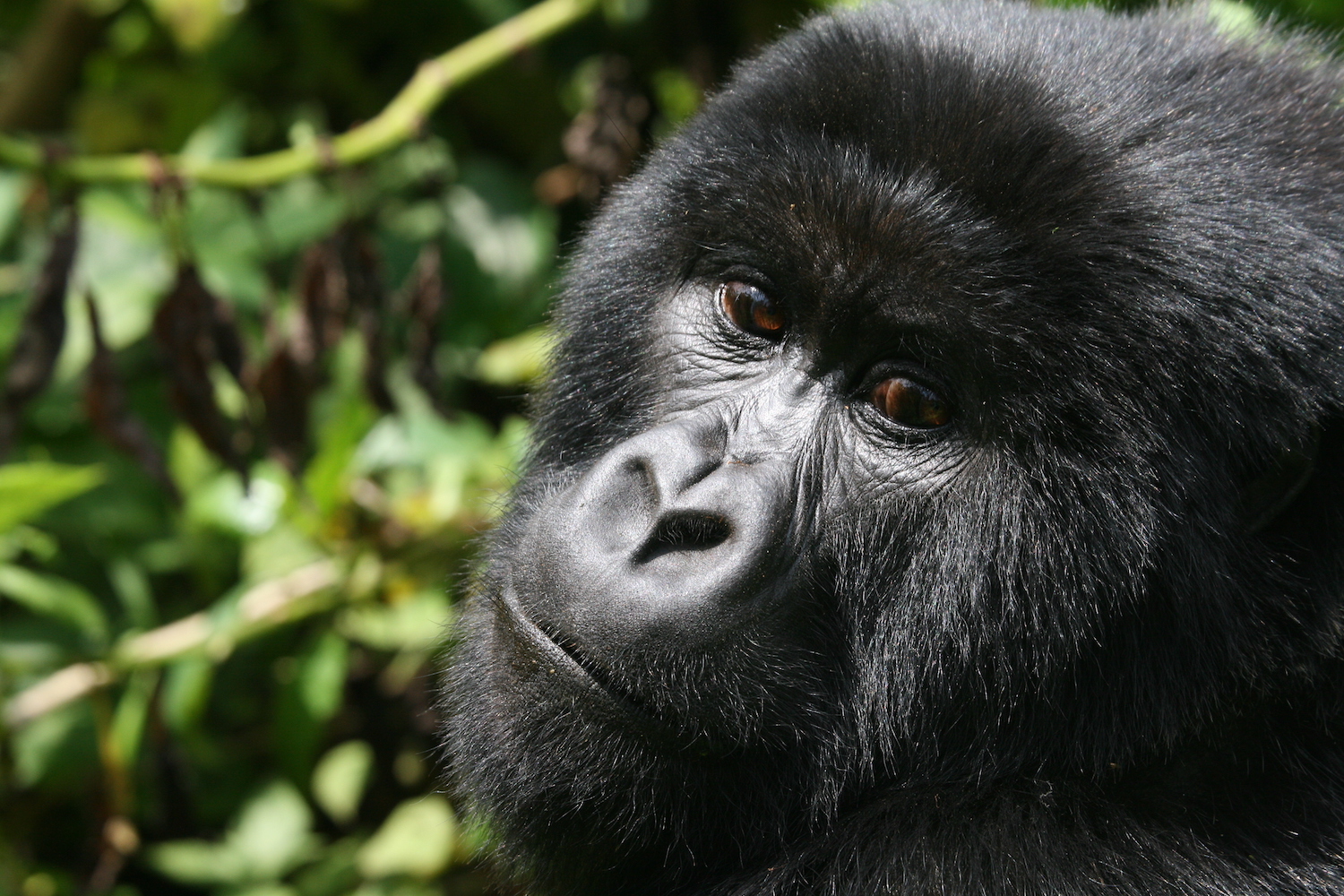 The mountain-ringed inland sea that is Lake Kivu; the immense Nyungwe Forest National Park with its chimpanzees, monkeys and rare birds; the wild savannah of Akagera National Park – and, perhaps above all, the endless succession of steep mountains that have justifiably earned Rwanda the soubriquets 'Land of a Thousand Hills' and 'The Switzerland of Africa'.
Entry requirements – Tourists from all countries are permitted to visit Rwanda. Travellers must present a negative PCR test taken within 120 hours of departure and a further test will be administered upon arrival. Results can take up to 24 hours and passengers will have to wait in a designated hotel. Click here for further details.
Seychelles
In the deep blue of the Indian Ocean, 115 exquisite and unique islands lie scattered like sapphires and emeralds from a jeweller's purse. The Seychelles are famous for their palm-fringed silvery sands, secluded coves bounded by granite boulders, misty mountain peaks cloaked in lush forest and coral reefs extending into the warm ocean.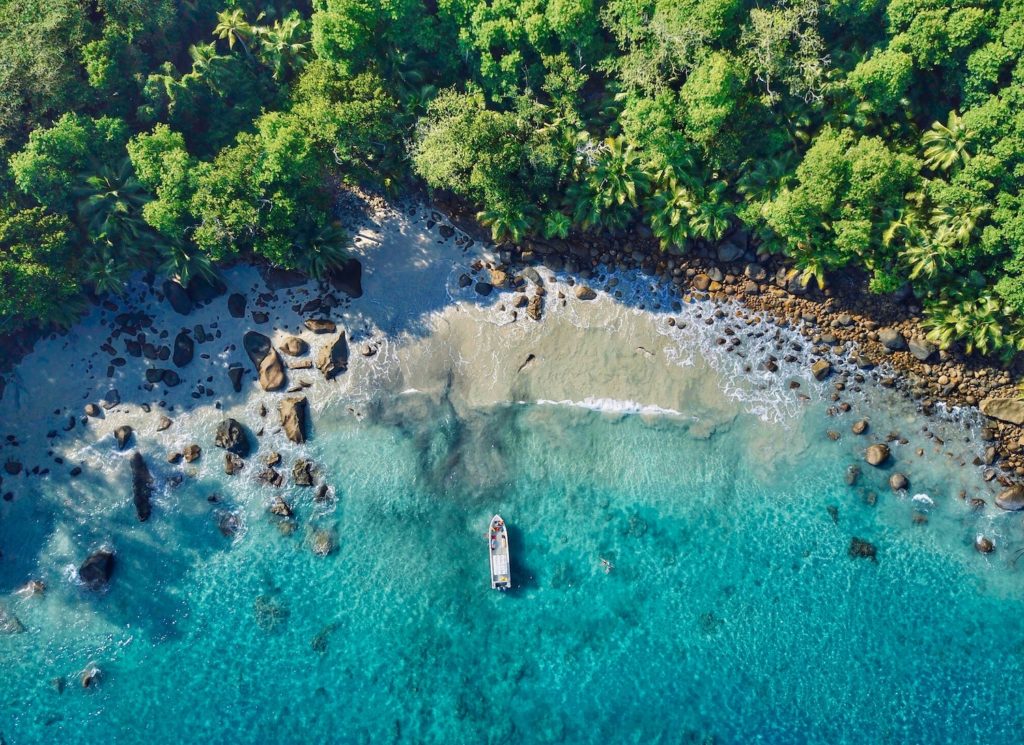 Coupled with idyllic days in the tropical sun, velvet nights under starry southern skies, delightful people and charming Creole culture, they beckon discerning travellers to their shores.
Entry requirements – Entry to the Seychelles is currently granted to travellers from a select group of countries. They will have to present a negative PCR test taken within 72 hours of departure and will have to quarantine for 5 days upon arrival (with another PCR test on the fifth day). Click here for the full list of countries permitted to travel to the Seychelles.
Tanzania
While Tanzania may be known primarily as Africa's ultimate safari destination, we can assure you that there really is something for everyone.
There's the magical offshore 'spice island' of Zanzibar. The snow-capped peak of Kilimanjaro rising dramatically above the surrounding landscape. The endless savannah plains of Serengeti National Park, the Edenesque vistas of Ngorongoro Crater, and the vast tracts of bush enclosed within the Selous Game Reserve.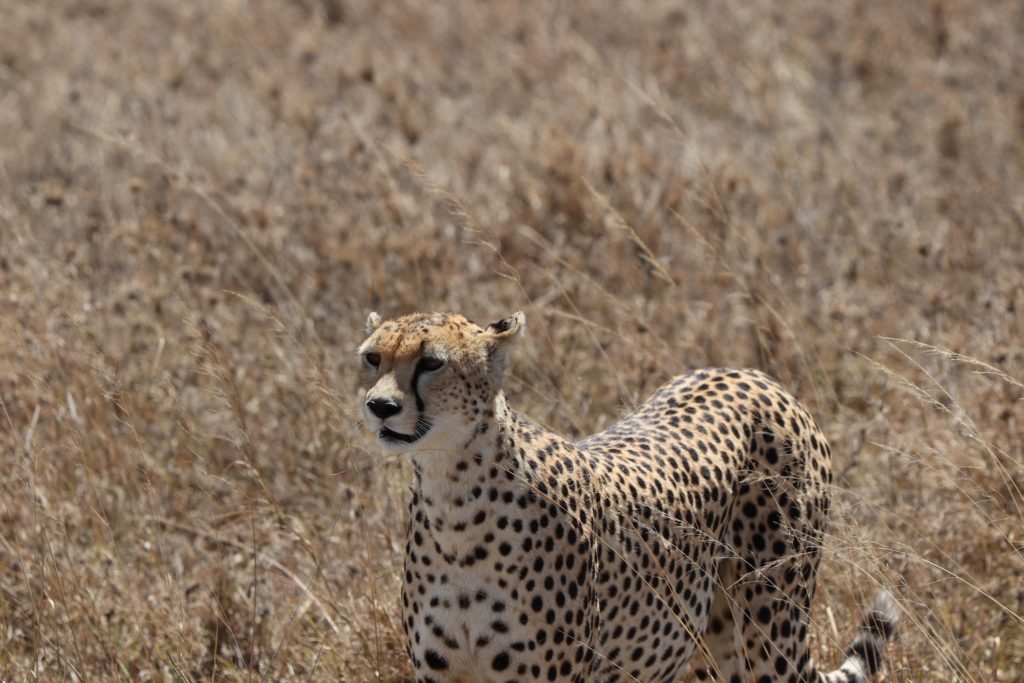 On the same map, you'll find an Indian Ocean coast lined by the modern port of Dar es Salaam and its legendary medieval forbear Kilwa, as well as the sky-blue expanses of lakes Victoria, Tanganyika, Niassa-Malawi, Manyara and Natron, the last situated below the temperamental volcano Ol Doinyo Lengai. Trust us when we say that it's only a matter of time before you fall prey to Tanzania's charm.
Entry requirements – Tourists from all countries are allowed to travel to Tanzania. Passengers can expect temperature scanning upon arrival and may be asked to take a PCR test should they be exhibiting symptoms of Covid-19. Check here for any updates to these measures.
Zambia
Landlocked in the very heart of Africa, Zambia remains an authentic, beautiful wilderness. Home to an eye-watering 21 national parks, wildlife lovers are positively spoilt for choice when it comes to safari opportunities. And for those in the know, Zambia is the place for walking safaris. Forgo the artificial barriers and explore these game-rich reserves with some of the continent's best guides.
And if that isn't tempting enough, there's even more to entice the seasoned traveller. Straddling the border between Zambia and Zimbabwe is one of the Seven Natural Wonders – Victoria Falls. While the world's largest sheet of falling water is a spectacle in its own right, thrill seekers can also indulge in all manner of adrenalin-fuelled activities, from white-water rafting to bungee-jumping and gorge swinging.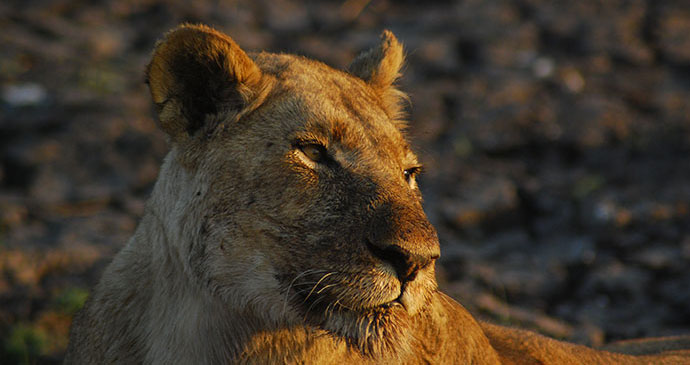 Additionally, the country is dominated by three significant rivers: the Zambezi, Luangwa and Kafue. Each offers visitors the opportunity to gently drift through the waters on a canoe safari, getting up close and personal with Zambia's magnificent wildlife and scenery.
Entry requirements – Travellers from all nations can visit Zambia and will be required to present a negative PCR test taken within 14 days of departure. Click here to check for any updates.
More information
Check out our guides for more inspiration: