Written by Chris & Susie McIntyre
Zanzibar evokes images of turquoise waters fringed by endless beaches, and it certainly lives up to its billing as a tropical idyll. However, whilst lazing on the beach can be very relaxing, if this is the limit of your activities then you will miss out on a lot. Drag yourself away from the pristine sand and explore what the island has to offer, and you'll be rewarded.
Get lost in the labyrinthine alleyways of Stone Town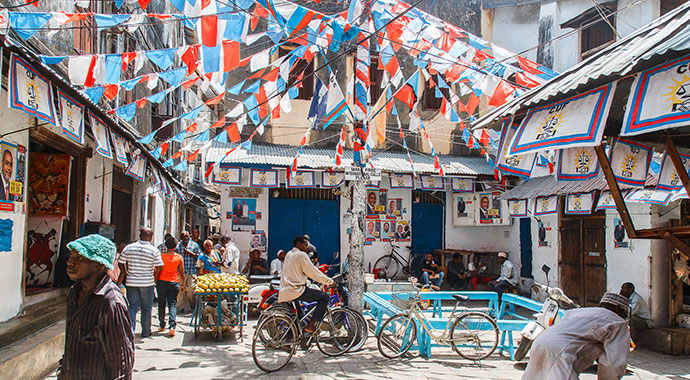 Stone Town's alleyways are perfect to get lost in © Koverninska Olga, Shutterstock
No trip to Zanzibar is really complete without a night or two in Stone Town. Whilst here, take a walk around the narrow alleys – ideally with a great guide – venture into the bustling market on Creek Road, stroll through Forodhani Gardens, relax in Mrembo Traditional Spa, and treat yourself to a rooftop meal on a balmy evening.
Go diving among the kaleidoscopic coral reefs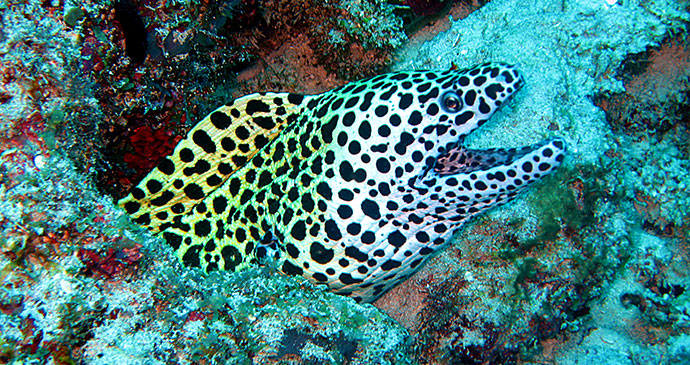 A moray eel in the waters off Mnemba Island © Ademan, Wikimedia Commons
A highlight of many trips to Zanzibar and Mafia is the diving. The best spots would certainly include the reef around Mnemba Island, those sites in Mafia's marine park, and for advanced divers, the challenging waters around Pemba. The less aquatic might prefer to go snorkelling, and if so they should add Chumbe Island to this short list of reefs, with its world-class, pristine coral; no scuba diving is allowed there.
Drink in the never-ending views on a dhow cruise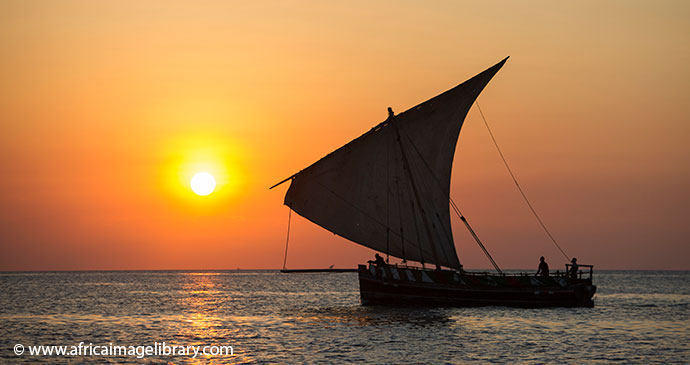 Enjoy a sunset cruise on a traditional fishing dhow © Ariadne Van Zandbergen, Africa Image Library
A sunset dhow cruise can be magical and romantic, but better still is a dhow trip to a remote sandbar: lie on a deserted beach, snorkel on the reef, eat fresh seafood and look out to nothing but tropical ocean.
Embark on an enlightening spice tour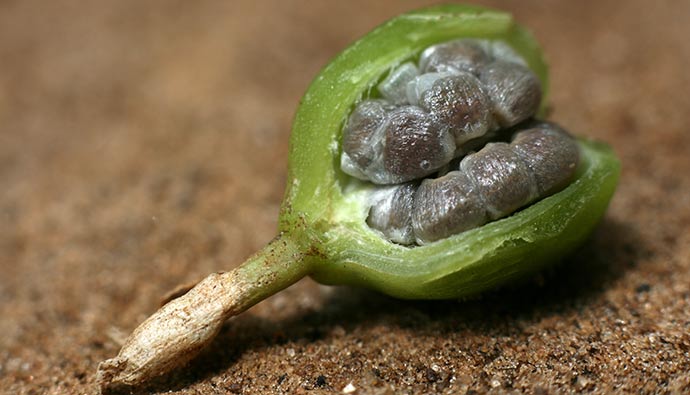 Forage for the likes of cinnamon and cloves on a spice tour © emmy, Shutterstock
Any trip to Zanzibar Island should include a spice tour: ask around to make sure you will have a knowledgeable guide. The trip idea may seem clichéd, but plucking everyday spices from what seems like a tangled bit of unruly forest can be fascinating.
Get up close with the island's wildlife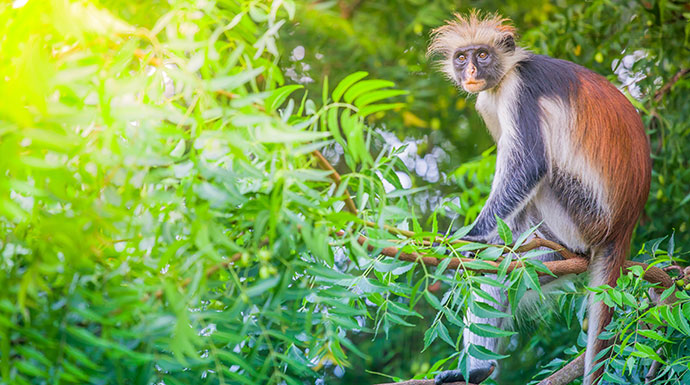 Jozani-Chwaka is an excellent place to spot the endemic red colobus monkey © yu-jas, Shutterstock
Animal lovers won't be disappointed on Zanzibar. Visit the colobus monkey colony in Jozani-Chwaka Bay National Park, and then drop into the Zanzibar Butterfly Centre next door. If you're in the Nungwi area, wander along to see the turtles at the Mnarani Natural Aquarium. It's a great conservation project and a rare chance to see hatchling turtles at very close quarters. For the ultimate turtle-hatching experience though, plan your trip between June and September and head to Juani Island, off Mafia, for a magical day trip to see the natural nests and mad dash to the ocean of these tiny turtles.
Go swimming with nature's giants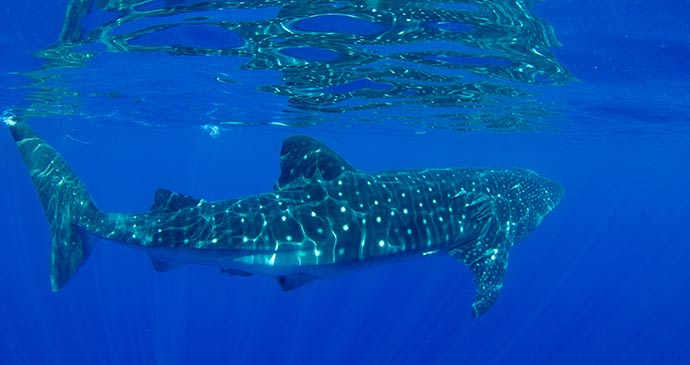 Whale sharks are common in the waters off Mafia © EMD
Perhaps the ultimate wildlife experience is the opportunity to see and swim with whale sharks off Mafia's coast. Between September and March annually, there are some fabulous trips to learn and interact responsibly with these enormous plankton-eating fish. A spectacular encounter!
Meet the locals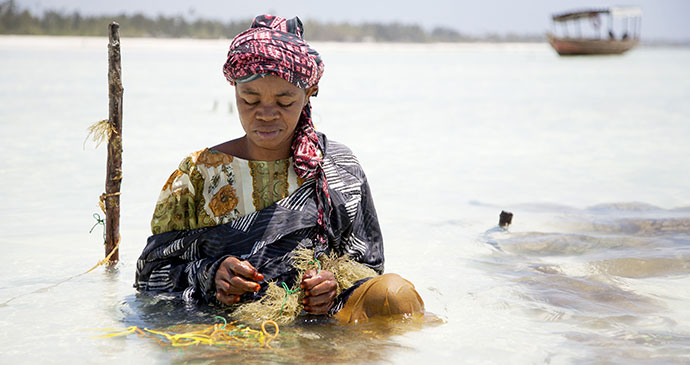 Seaweed farms are a major source on income on Zanzibar © Ann Taylor, Shutterstock
The real highlights of Zanzibar are often away from the resorts and obvious places, and in the unscheduled interactions with the local people that you meet and the unspoilt areas you stumble across whilst exploring. For some genuine community insight and interaction, the Jambiani Cultural Tour is really very good. Tailored to the particular interests of the visitor, it offers some hands-on entertainment and enlightening insights into the lives of the rural population, and ensures a percentage of the tour is reinvested into necessary village development.
---
Discover more of Zanzibar, and neighbouring islands Pemba and Mafia, with our comprehensive guide: