If you were to ask the average person in the street to name an iconic animal that we have living here in North Yorkshire, a local specialty if you like, what would it be do you think? My guess is that folk over in the Dales might go for a hill bird like a curlew, whilst those nearer the North York Moors may opt for a heather specialist – red grouse or adder maybe. If it were just Ryedale, I personally would choose the otter, an elusive creature that managed to survive on quiet stretches of the River Derwent when populations in most of the rest of England died out.
One thing is for certain, whales are not likely to feature in many people's top ten Yorkshire animals. But here's the thing; not only are they indisputably one of the most exciting and impressive animals to be found anywhere in the world but we actually have them here in our own county … lots of them. I know because I've seen them.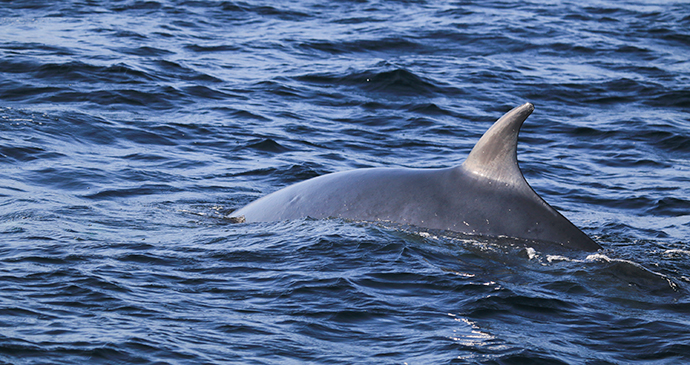 Last year, I was one of nine lucky people on a three-hour whale-watching trip that set out from Staithes harbour on the charter boat 'All My Sons'. As we chugged between the pier ends, Sean, the knowledgeable skipper, explained that we would head straight out to sea for about four to six miles, drift down towards Whitby with the flood tide and then complete the loop back to port closer inshore. All the while we would have eyes peeled of course, scanning the water surface for any large, black bodies or, more likely, the animals small, triangular dorsal fin as the whale surfaces to breathe.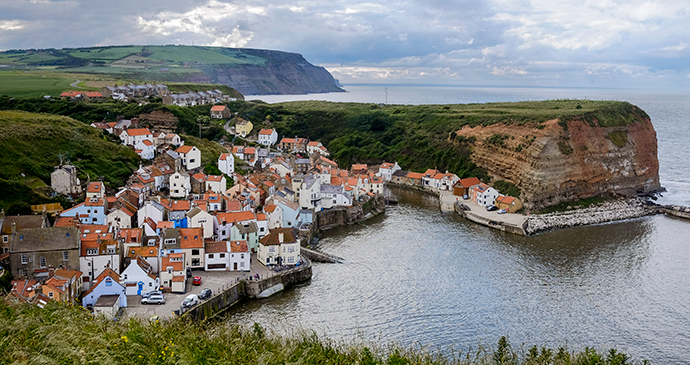 Our first hour was whale-less but not short on interest. Gannets flew overhead in twos and threes and floating guillemot families, with newly fledged chicks, rose and fell on the slight swell. Occasional floating buoys turned out to be the heads of seals, sleeping nose-to-sky and a lone Manx shearwater was spotted gliding effortlessly past the stern of the boat.
Two hours in and still without a whale sighting, Sean's sonar picked up a shoal of mackerel, so we stopped to dangle lines and feathers over the side in an effort to catch our tea. This was actually a canny strategy because mackerel feed on shoals of smaller fish like sprats and herring – and so do whales. So where there are mackerel there could also be the big mammals we have come to see.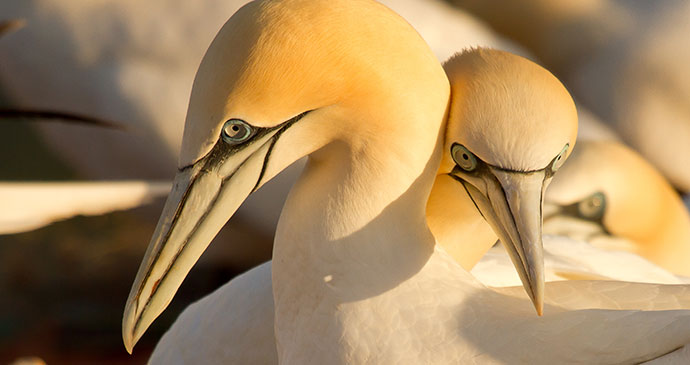 Sure enough, after we had landed our umpteenth fish, a cry of, 'There she blows!' went up from the port side, as a minke whale's rounded back and hooked fin rolled out of the water and back down again. For about 15 minutes we were all treated to multiple sightings of the same animal as it cruised around the vicinity of our stationary boat, sometimes only yards away, contentedly feeding on something out of sight beneath us.
Minkes are the commonest, but by no means the only whales to be seen off our coast. Back in August a humpback whale was seen leaping out of the water off Ravenscar and in 2015 one whale watching boat from Whitby logged four species of whale in one day (minke, humpback, sei, and fin).
If you fancy going out to see North Yorkshire's whales for yourself, now is the time to do it. They are only here in good numbers when their herring prey are massing to spawn off our coasts in August and September. Whale-watching trips with Whitby Whale Watching sail from Whitby and Staithes.
And don't worry if boats aren't your thing: Flamborough Head was recently listed as one of the top ten places in Britain for dry-land whale watching. Just get yourself a pair of binoculars and a cup of tea and find a comfy seat with a sea-view.
---
More information
Keen to discover more whale watching opportunities in North Yorkshire? Check out our comprehensive guide: