This is one of my favourite coastal walks because of the variety of scenery (woodlands, coastal flower meadows, historic gardens, sandy beaches, bird cliffs, castle views), the lovely tea room (at Howick Hall) in the middle and the pub at the end of the walk.
Owing to the one-way gates on the Howick Hall estate, in spring, summer and early autumn you must walk in the direction I've described here (taking the cross-country path from Craster to Howick Hall on the outward leg, then returning to Craster in a northerly direction along the coastal path). In winter, you can normally walk in either direction as the gate is permanently open.
The route
OS Explorer map 332; start: Whin Hill, Craster, NU258198; 6 miles; difficulty: easy walk on flat paths that are mostly well marked
1. Set foot from Whin Hill (opposite the Jolly Fisherman in Craster) and take the (signed) path for Howick Scar that goes round the back of houses, crosses a field and then part of a meadow before descending a track that leads through Howick Scar Farm.
2. Cross the road and take the signed footpath to Howick Hall along the edge of a field. Skirt the rocky gorse-covered Hips Heugh and after crossing a dry stone wall, walk through the field ahead and then up a tree-lined track that emerges by Howick Hall.
3. Pay your entrance fee and wander through the gardens, picking up the wooded Long Walk (tracing Howick Burn) that is reached by crossing a bridge over the road. There's a one-way turnstile here and another as you near the sea. If you don't want to pay, you can take the road that joins the coast just north of Rumbling Kern.
4. For glorious Sugar Sands, turn right, or if you are returning directly to Craster, head north on the coast path (signed). An Iron Age earthwork hereabouts is accessed via a gate on the left, just north of the footbridge. There are good views of the coast all the way to Seahouses from the top of the earthwork, which is not particularly impressive in itself.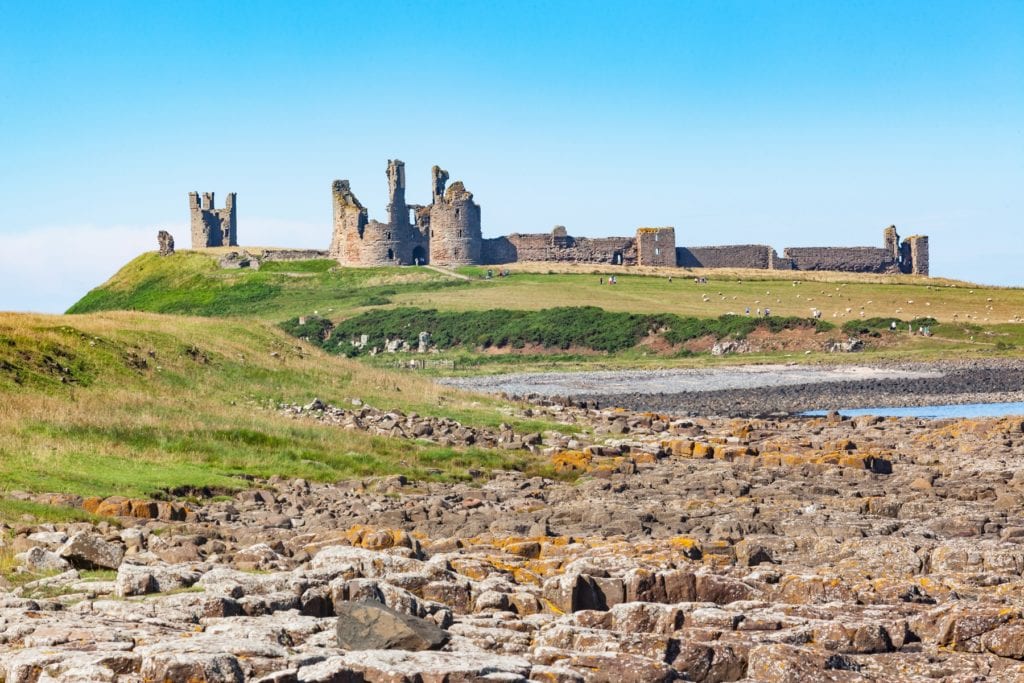 5. Halfway to Craster the coast path skirts the Bathing House at Rumbling Kern and the Cullernose Point bird cliffs where fulmars and kittiwakes nest in summer. Distant views of Dunstanburgh Castle enrich the return route. In summer, the flower meadows on the outskirts of the village are stuffed with buttercups, clovers and orchids. Follow the coast path directly into the beer garden of the Jolly Fisherman.
More information
Discover more of Northumberland's walking opportunities in our Slow Travel guide: