Written by TravelLocal
TravelLocal has brought the 'buy local' movement to the forefront of tailor-made travel, helping customers to liaise directly with carefully selected local travel companies to create their perfect itineraries.We talked to them about why Sri Lanka, our Destination of the Month, is the ideal destination for travelling locally.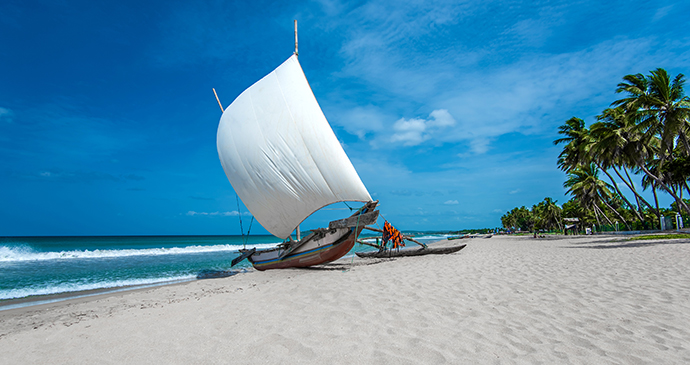 Explore Sri Lanka's sands with an on-the-ground expert © TravelLocal
Have you ever wondered how to get well and truly under-the-skin of a new destination? How to peel back the layers until you've found the true essence of a country? The obvious answer is to interact with the local people as much as possible, to suss out their secrets, get a true feel for their culture, and discover off-the-beaten-track attractions that other tourists haven't yet found.
With this in mind, we believe it makes sense to actually plan your holiday with a travel expert whose home is your holiday destination. Local knowledge is invaluable. So we spoke to Viraj, our on-the-ground expert in Sri Lanka, to get his top insider recommendations for those planning to visit his country.
Trek and train through the central mountains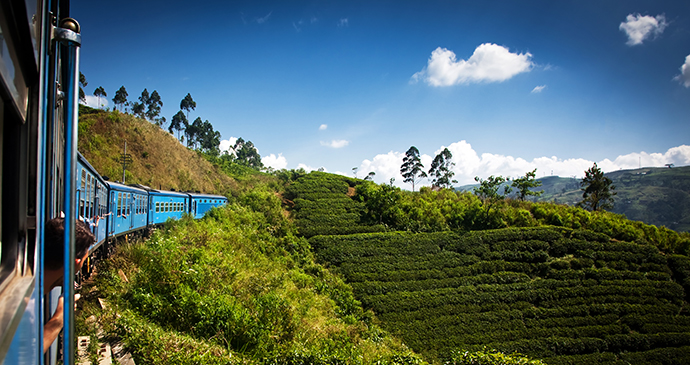 Trains are a great way to explore Sri Lanka © TravelLocal
Ditch the car and immerse yourself in the Sri Lankan landscape by setting off into the mountains on foot. Wander through rural villages scattered amongst the tea plantations of Ella, or head into the Knuckles Mountain Range to enjoy the lush lowland views of rice paddies, traditional home gardens and gushing streams before you climb higher into the sprawling cloud forests. It's a beautiful and eclectic landscape.
If you love hiking, it is also well worth tackling Adam's Peak, Sri Lanka's fifth-highest mountain. Follow in the footsteps of thousands of pilgrims and scale the 5,000 steps to the summit where you will find Buddha's footprint. From this mountain-top shrine, the views are truly awe-inspiring.
Take a Sri Lankan safari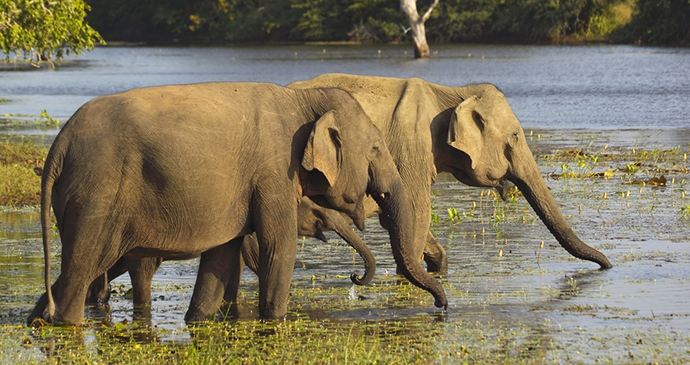 Elephants are just one of the wonderful animals you will spot on safari in Sri Lanka © TravelLocal
Sri Lanka's wildlife is just as weird and wonderful as anything you can find in Africa. Leopards, rare sloth bears (familiar to many of us in the form of The Jungle Book's Baloo), elephants and over 400 species of bird can be spotted on the island. Viraj suggests a stay in a tented camp – there are several located both in and around Sri Lanka's national parks – and from there you have easy access to the best game viewing. Guided safaris, scenic sundowners, freshly prepared traditional food, roaring campfires, and many peaceful nights' sleep under canvas all combine to make a truly unforgettable experience.
Stay with a local family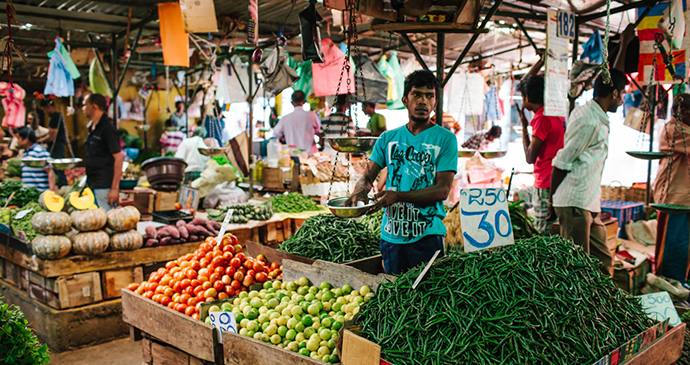 Staying with a local family will help you to understand Sri Lankan culture © TravelLocal
There is no better way to understand the Sri Lankan culture and way of life than by staying with a local family. Viraj is one of the few who can arrange this fabulous experience for you.Typically, your host will take you on a walk through a traditional Sri Lankan village – visiting neighbours and friends on the way – showing you the local gardens and village temples. The most exciting element of the whole experience is visiting the market to buy ingredients, before heading home to cook a classic meal in a traditional wood-fired hearth, getting to grips with the spices and flavours of Sri Lankan cuisine. You might also visit the village bakery to buy bread or be shown how sweet meats are made by a local woman. Experiences are simple but various, and never anything short of fascinating.
Wander the rainforest of Sinharaja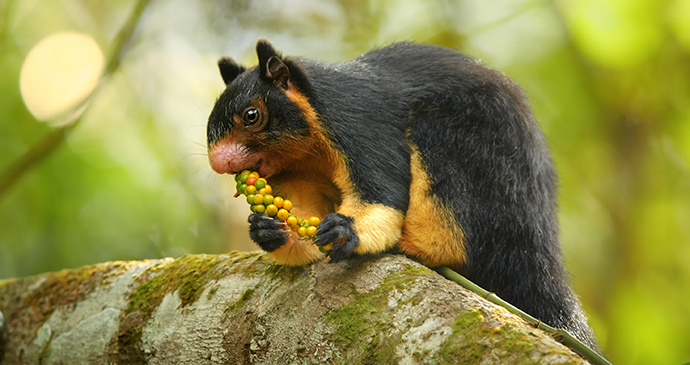 Experience nature at the UNESCO-listed Sinharaja Forest Reserve © TravelLocal
If you love nature, then look no further than Sinharaja Forest Reserve, recognised by UNESCO for its incredible biodiversity. This is a truly magical place, and one of the few remaining virgin rainforests in the world. More than 60% of the trees are endemic to Sri Lanka, and many of them are considered incredibly rare. Take a guided walk to make the most of this opportunity, spotting rare reptiles, monkeys, butterflies, birds and insects. Over 50% of the species in the forest can only be found there, so you will never come across them anywhere else.
Cycle the cultural triangle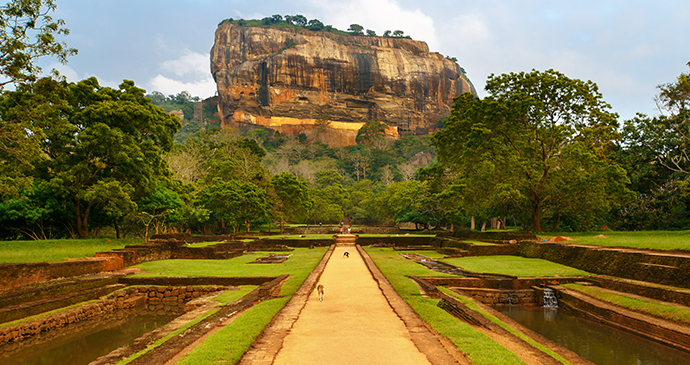 Sri Lanka is home to six UNESCO World Heritage sites including Sigiriya Rock Fortress © TravelLocal
Sri Lanka is often described as the cultural melting pot of Asia. Despite being a relatively small island, it is home to no fewer than six UNESCO World heritage Sites, and these are ripe and ready for exploration. Whether you are intrigued by the Sigiriya Rock Fortress, or the ruins at Polonnaruwa or Anuradhapura, one of the best ways to visit is by bike.
If you are heading to Sigiriya, take the back roads to the fortress, winding through traditional villages on your way, then leave your bike and explore the boulder gardens on foot. If the ruins at Anuradhapura or Polonnaruwa are on your list, then pedal off to trawl these vast complexes of ancient temples and ruined palaces at your own pace. When in Galle, Viraj recommends that you cycle there through the countryside, passing rice fields and freewheeling through traditional villages before pulling up at the historic Dutch Fort where the alleys are perfect for meandering.
So why travel locally?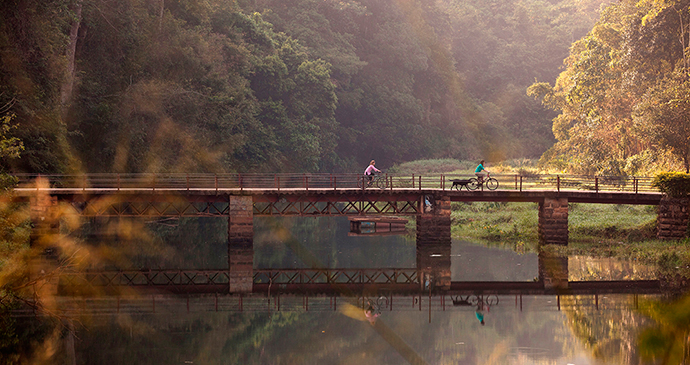 Travel like a local around Sri Lanka on a bike tour © TravelLocal
Travelling with a local company isn't just beneficial to you – it also helps the local community. Viraj knows that he provides a far more authentic experience than the big-brand tour operators who can't offer 'authentic experiences such as cooking with a local family [or] walking in a rural village with a real villager who lives there.' Instead, tourists are taken to 'mass cooking demos and [on] walks to set-up or staged villages'. This doesn't benefit the island communities or enlighten you to the true Sri Lankan way of life.
Viraj uses local resources over any others. 'Your village trekking guide will be a villager, so the money goes to the locals. When you stay in a home, the money [you pay] flows down to the local community around it, be that the village market, village bakery or grocery.' There can't be many more satisfying ways to spend your hard-earned money than with the knowledge that it is going into thoroughly deserving pockets.
---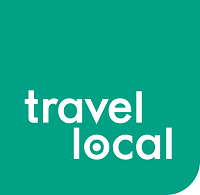 TravelLocal helps you to create holidays your way, with carefully selected local experts in your destination. Since 2012 they have scoured the globe to find these expert companies – entrepreneurs and innovators from Argentina to Vietnam and anywhere in between. These local experts know where you're going better than anyone. They craft unforgettable trips, unique to you, combining your ideas with their local knowledge and contacts, to bring the world to life. You get a better, more authentic holiday experience and TravelLocal's local experts get a fairer deal. For peace of mind, they are members of ABTA and your booking is 100% financially protected.
Want to learn more about Sri Lanka? Check out our comprehensive guide: