We might have had to settle largely for armchair travelling over the last 15 months, but at Bradt HQ we've not been sitting on our hands. While our programme of world guidebooks has been on hold, the team has taken the opportunity to commission a raft of books that we might not usually have been able to prioritise.
Some of these are colourful, inspiring titles focused on the UK: Scotland from the Rails has been doing very well since it launched with some trepidation in February (when all the bookshops in the UK were closed) and has even gone into a reprint, Cycling in Cornwall & the Isles of Scilly is just out, and in the pipeline are The Dark Skies of Britain & Ireland, Wild Woods: An Explorer's Guide to Britain's Woods and Forests, and Family Wildlife Adventures: 50 Breaks in Search of Britain's Wildlife.
We've added some fascinating and original works of travel literature to our list, prime among them Minarets in the Mountains (a ground-breaking book by Muslim travel writer, Tharik Hussain, that's getting a lot of attention, including being selected for the Booksellers Association's summer catalogue and Stanford's book of the month for July) and West with the Light (an autobiography by renowned nature writer, Brian Jackman, that has been recommended by Simon Reeve and Chris Packham among others). Coming soon is The Travel Photographer's Way, a lovely book that will teach you how to make the most of your photos when you're finally back on the road, and Three Stripes South, an inspirational account of a 1,000km trek along Israel's National Trail, written by Bex Band, who recently featured on Clare Balding's Ramblings on Radio 4. Meanwhile, Travel Write will celebrate 20 years of the Bradt travel-writing competition, and feature select entries.
We've launched a travel quiz book that's perfect for those Zoom get-togethers, and I'd highly recommend our Slow Travel Colouring Book for some light relaxation. Alongside our standard programme, we've published several literary titles in our new Journey Books imprint. And those of you planning a campervan trip in future should consider buying Caroline Mills's excellent Camping Road Trips: France and Germany. I hope that little lot is enough to satisfy those travel cravings.
Adrian Phillips, Managing Director
The following is a selection of the titles we've worked on since lockdown began. For a full list of our titles, please visit our shop.
Travel Literature
by Jennifer Barclay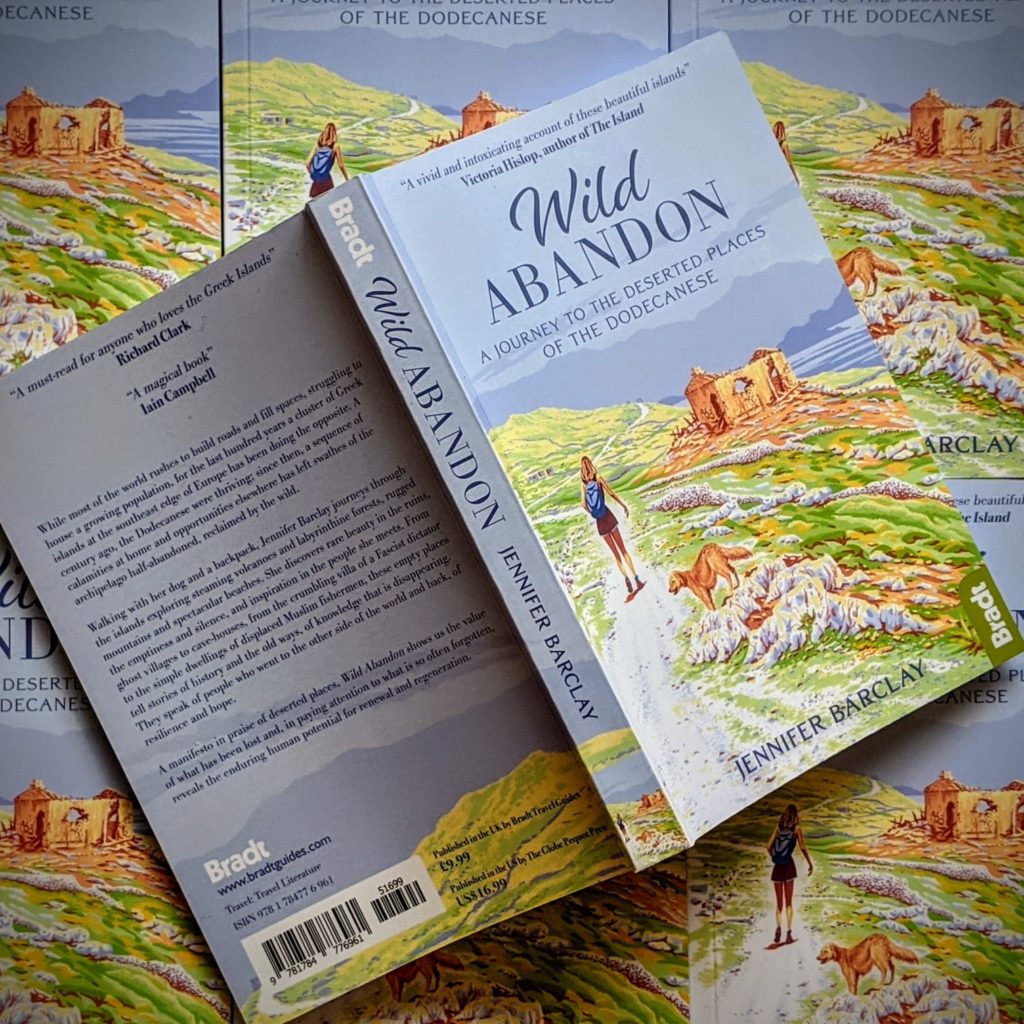 While most of the world rushes to build roads and fill spaces, struggling to house a growing population, for the last hundred years a cluster of Greek islands at the southeast edge of Europe has been doing the opposite. A century ago, the Dodecanese were thriving; since then, a sequence of calamities at home and opportunities elsewhere has left swathes of the archipelago half-abandoned, reclaimed by the wild.
Walking with her dog and a backpack, Jennifer Barclay journeys through the islands exploring steaming volcanoes and labyrinthine forests, rugged mountains and spectacular beaches. She discovers rare beauty in the ruins, the emptiness and silence, and inspiration in the people she meets. From ghost villages to cave-houses, from the crumbling villa of a Fascist dictator to the simple dwellings of displaced Muslim fishermen, these empty places tell stories of history and the old ways, of knowledge that is disappearing. They speak of people who went to the other side of the world and back, of resilience and hope.
by Benedict le Vay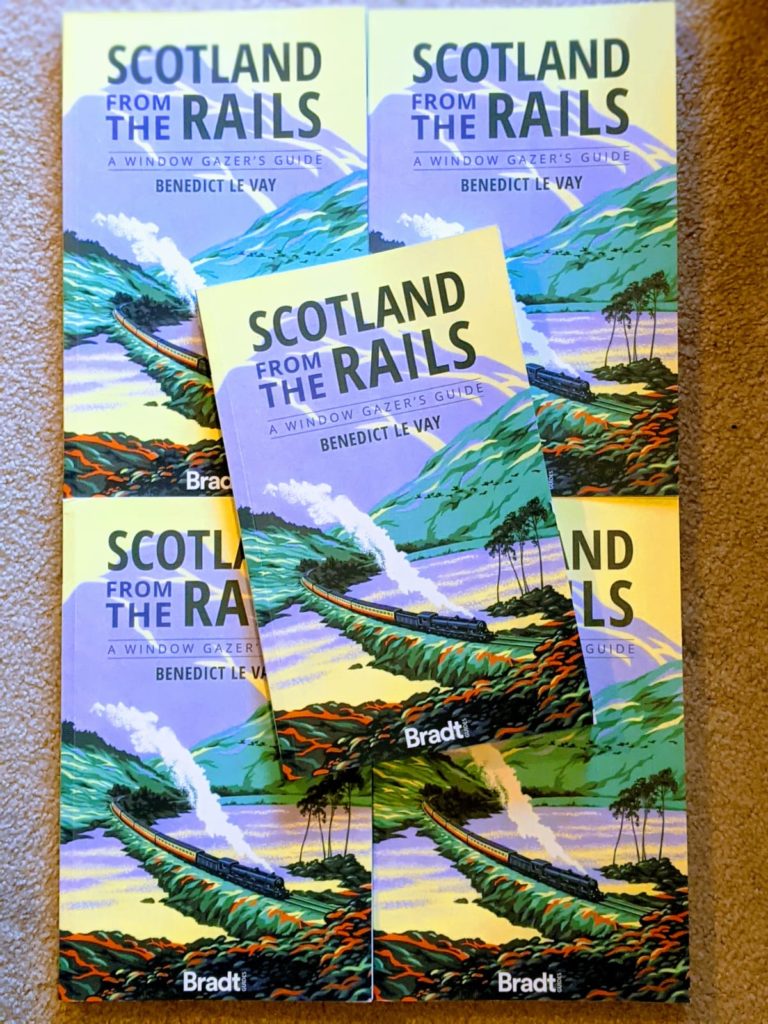 You are invited to ride Scotland's railways in search of real romance, adventure and relaxation. So very different from the hell of airports and motorway tailbacks, the train offers a civilised window on the glorious landscape of this remarkable destination and its unique heritage. Scotland is home to a selection of truly impressive railways, taking in Britain's highest main-line summits, longest bridge and highest railway viaduct, as well as some of the quirkiest stations and best traditional steam lines in the world. To witness Scotland by rail is to experience this goegeous country at its very best.

Whether you're an eco-conscious explorer looking to stay close to home or a romantic in search of wonder, Scotland from the Rails is the perfect companion on your railway journey. Following on from his much-acclaimed Britain From the Rails, Benedict le Vay gives you the inside track on the compelling histories, amusing anecdotes and dramatic disasters associated with Scotland's finest railways.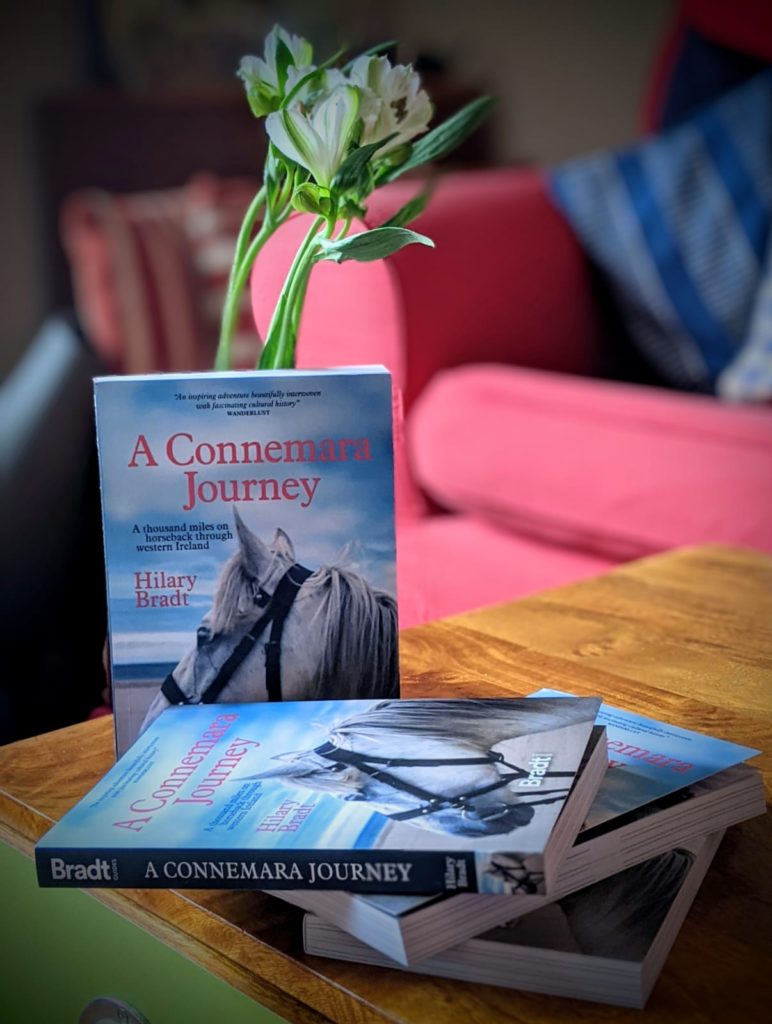 by Hilary Bradt
In 1984, explorer-publisher (and our founder) Hilary Bradt fulfilled a childhood ambition to do a long-distance ride. Set against the history, legends, landscape and people of a vanished Ireland, this is a story of joy and tragedy, and her bond with two Connemara ponies.
Originally published in separate volumes, Connemara Mollie and its sequel, Dingle Peggy, this new edition – containing additional narrative and photos – brings the whole journey to life.
by Ben Thompson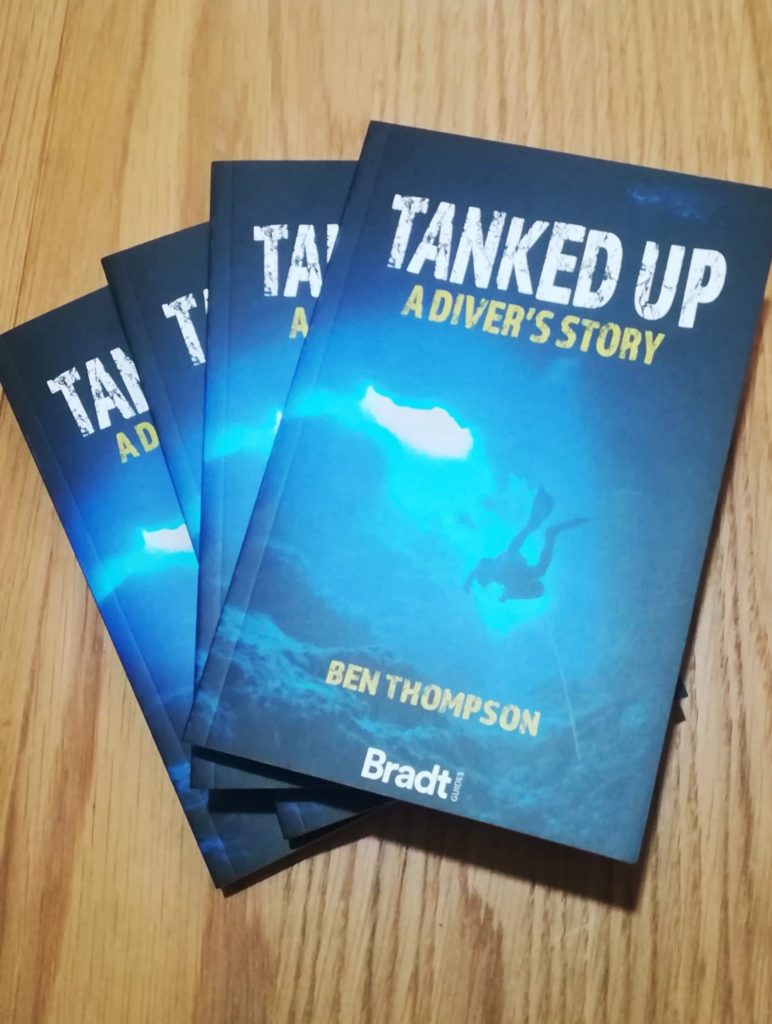 When Ben Thompson was a boy, he was swept out to sea by a freak wave. From such inauspicious beginnings was born a lifelong fascination with the deep. At fourteen he spotted a poster for a dive club in a Yorkshire chip shop. By the age of twenty-five, he was getting paid to dive the world's most exquisite coral reefs. But Ben's love affair with the sea was always fuelled by a need to escape.
As much for armchair adventurers as experienced divers, this colourful memoir traces not only the author's years as a diving professional, seeking out remote and undamaged marine ecosystems in Asia, the Caribbean and Africa, but also his journey from restlessness to a place of peace. From diving one of the world's only vertical shipwrecks to exploring Indonesia in a pirate boat, from encountering great white sharks to bonding with America's largest naked diving group, Tanked Up reveals the wonders of the underwater world and the dramas of a dive instructor's life.
by Tharik Hussain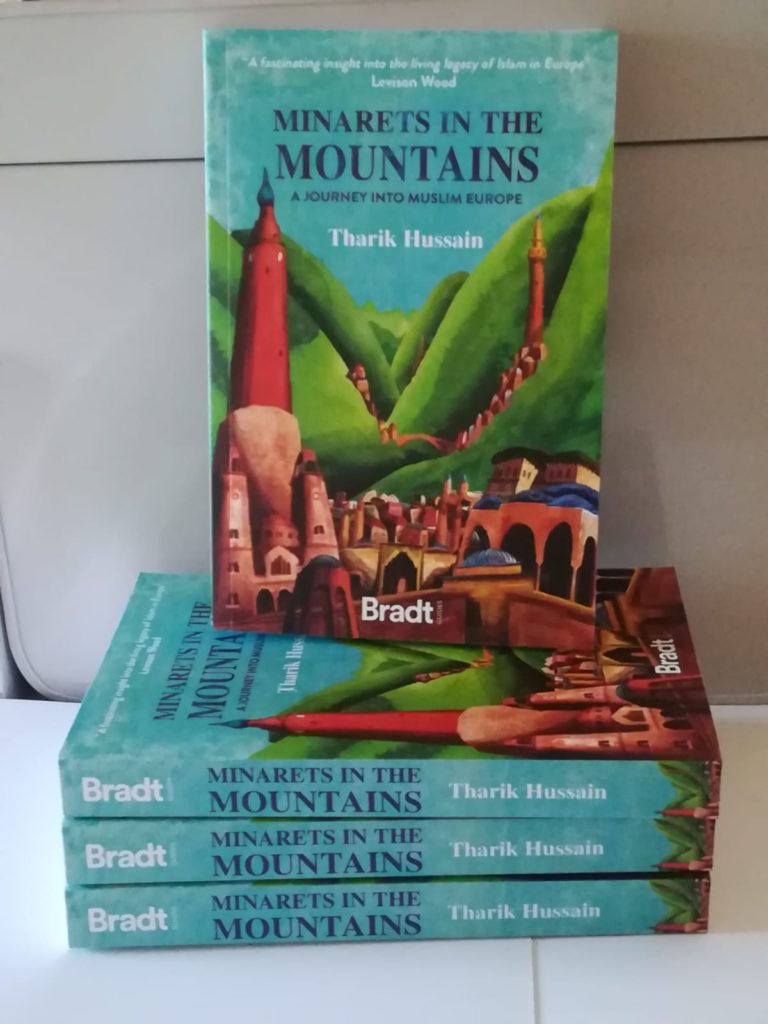 Intimate, engaging and endlessly fascinating, Minarets in the Mountains is the first English travel narrative to explore indigenous Muslim Europe in the 21st century, and the first to look at its living 600-year-old culture and heritage through the eyes of a Muslim writer.
Accompanied by his wife and two young daughters, Tharik Hussain sets off on a trip around the western Balkans, through countries with centuries of Islamic history and long-established Muslim communities. Along the way, he finds mystical Islamic lodges clinging to the sides of mountains, prays in mosques older than the Sistine Chapel, and meets those who, despite persecution and war, have never relinquished their faith.
by Brian Jackman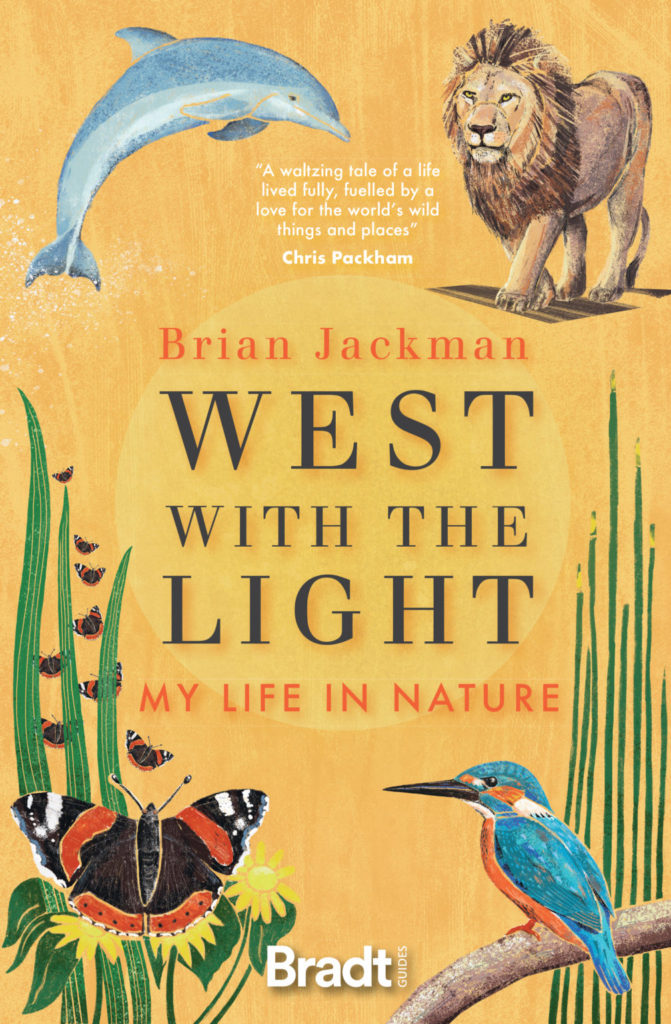 This is the heart-warming story of how one of Britain's most distinguished travel writers survived the Blitz and two years as an evacuee during the Second World War to become a champion of ecotourism.

Brian Jackman has been writing about wildlife and the world's wild places since the 1970s, his travels taking him from the coral reefs of the Indian Ocean to the grizzly bear strongholds of Arctic Yukon. But it was in Africa, writing about the Marsh Lions of Kenya's Masai Mara, that he felt most at home. His fascinating story is filled with tales of the larger-than-life individuals he met along the way.
In Africa, he became friends with George Adamson, the grand old lion man of Kenya. In Mexico, he met Christopher Swann, the whale-whisperer of the Sea of Cortez. Now in his 80s and happily retired in his beloved Dorset, Brian is still writing about nature and ecotourism. West with the Light is the beautifully told story of a rich life lived at the heart of the natural world…
Activity books
by Varvara Fomina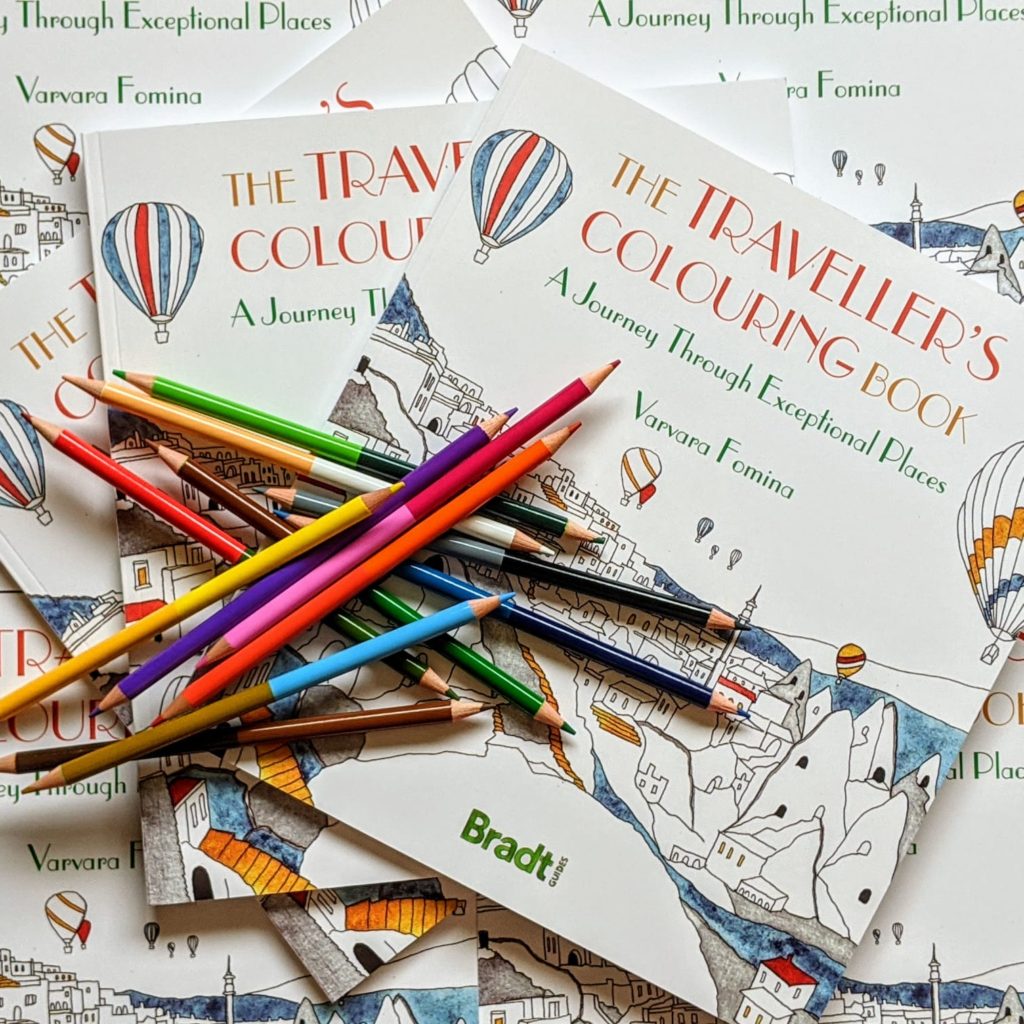 A colouring book like no other. Over 50 illustrations of people, buildings, wildlife and landscapes from amazing places around the world, produced on elegant 140gsm paper – so no show-through! Each illustration is accompanied by an informative caption from one of our acclaimed travel guides. After that, it's up to you.
Whether you're stuck in an airport lounge, sunning yourself on an isolated beach or fighting the lockdown blues at home, The Traveller's Colouring Book is the perfect antidote to wanderlust.
by Varvara Fomina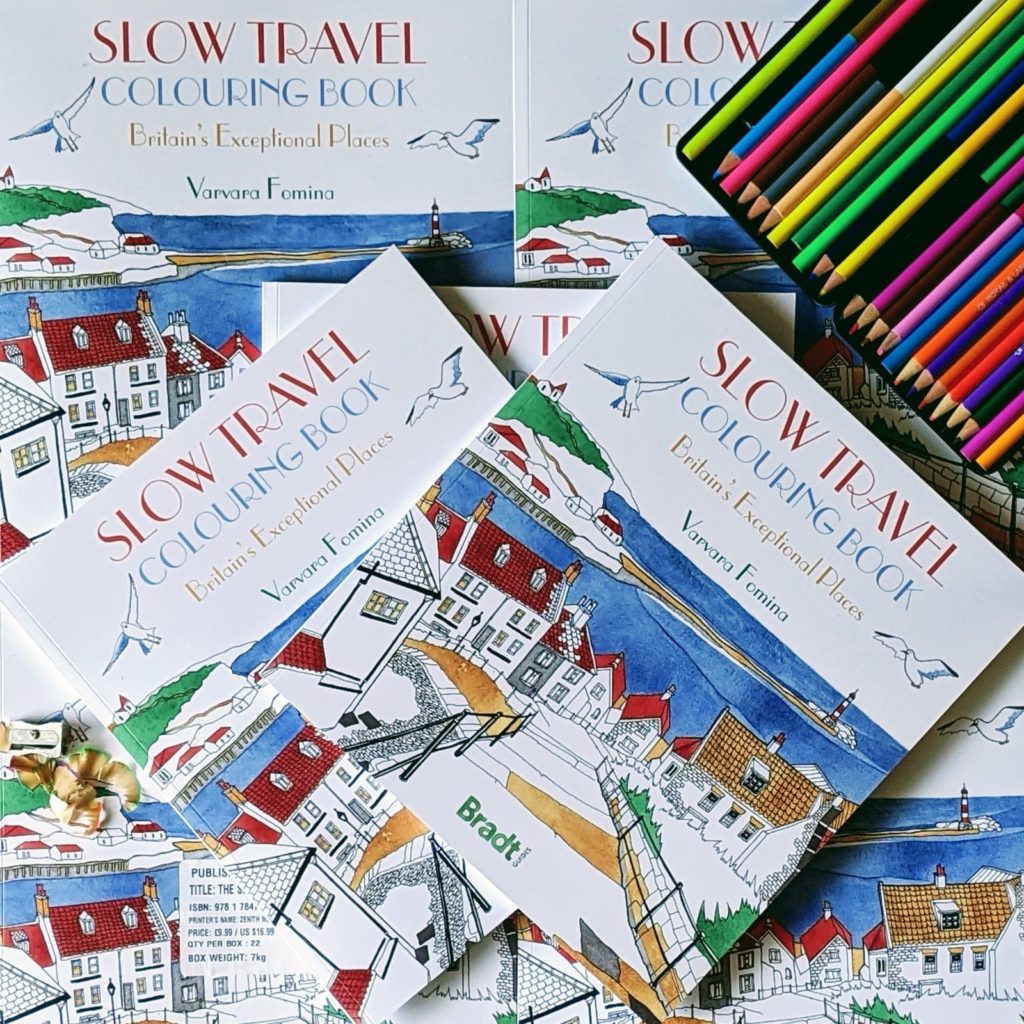 A slow journey through some of the best-loved and lesser-known gems of the British Isles. From Scotland to the West Country, Wales to East Anglia, an enticing mix of scenes is depicted, ready to be brought to life in full colour. Pencils at the ready for the Glenfinnan (Harry Potter) viaduct, the Isle of Skye, Whitby's 199 steps, Oxford and the Cotswolds, Windsor Castle, Exmoor ponies and delightful Fowey. Look beyond the obvious, too, with a nod to glass-blowing heritage, Devon gnome reserve, Italian chapel on Orkney and blooming wisteria in Notting Hill.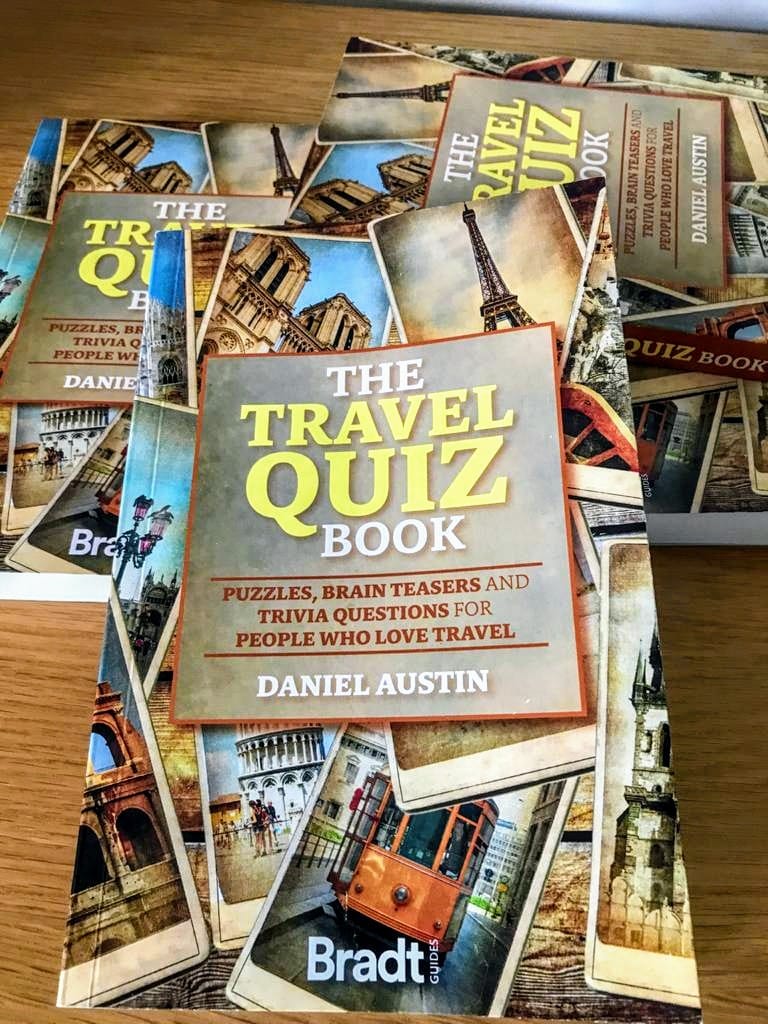 by Daniel Austin
A unique collection of quizzes, puzzles and brain teasers for intrepid globetrotters and armchair travellers alike. Whether you're planning a family quiz night, looking to while away a long-haul flight or just keen to brush up on world facts, The Travel Quiz Book will have you scratching your head and dreaming about places far away. There are 2,200 questions to suit every level and age of traveller, from the deceptively simple to the downright diabolical.
Travel guides
by Katie Featherstone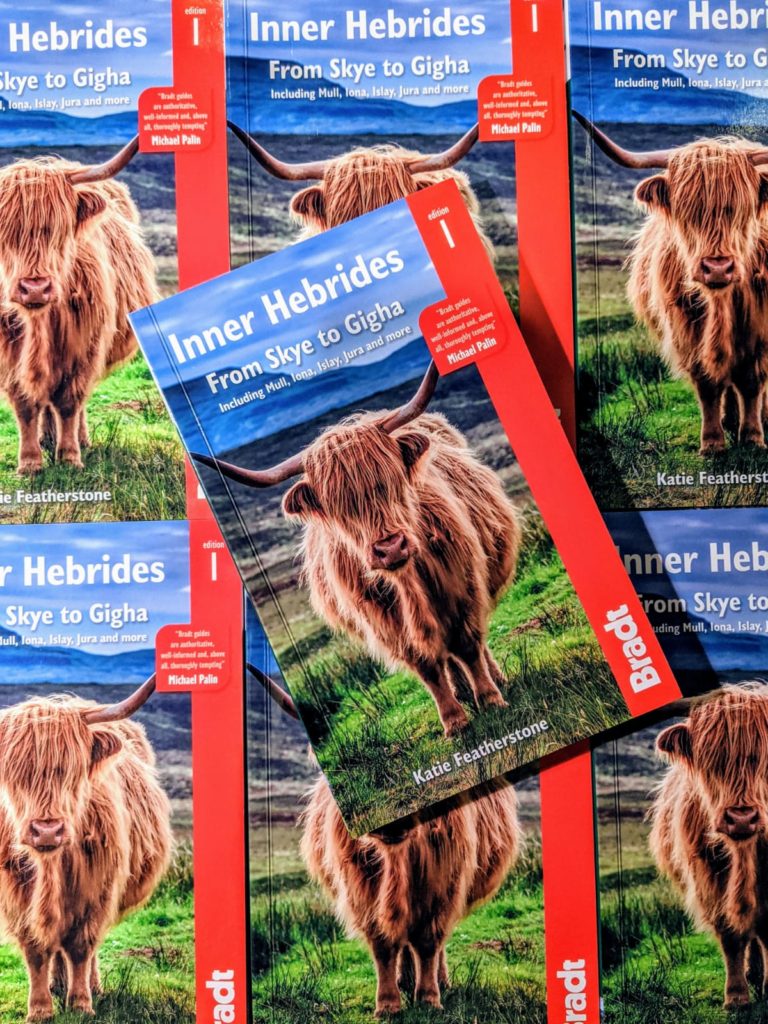 Splintering off the coast of west Scotland, the wildlife-rich islands of the Inner Hebrides are a haven for seekers of solitude. Explore miles and miles of craggy coastline and sweeping moorland or clamber up Skye's Cuillins for expansive views. Culture lovers can immerse themselves in the archipelago's long history: from the carved stones of the Picts, to the imposing medieval Duart Castle on Mull and Iona's famous abbey – the Inner Hebrides cannot fail to capture the imagination.
This first standalone guide to the archipelago is packed with detailed background information and insightful recommendations, and covers 21 of these romantically remote and relatively accessible islands.
by Hilary Bradt and Janice Booth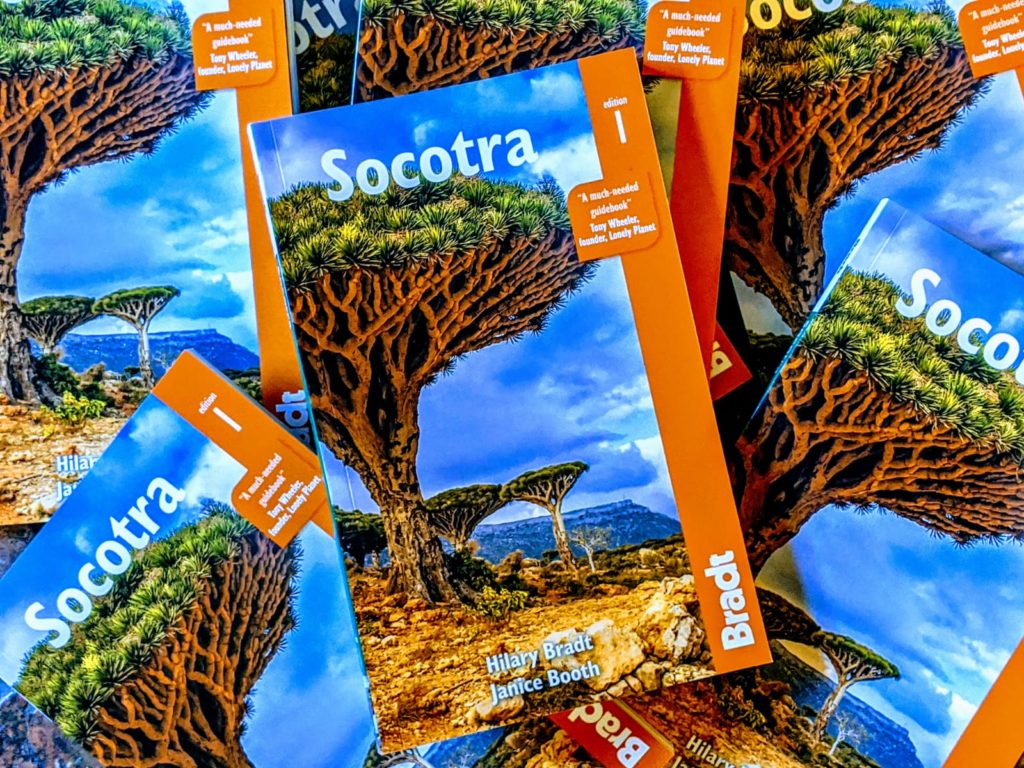 Welcome to a parallel universe! Find here forests of dragons and cities of comical crabs; dazzling beaches and an astonishingly blue sea. Camp beneath the stars next to the sugar-white Arher sand dunes, or take to the mountainous interior to explore Hoq Cave. Couple this scenic drama with Socotra's unique biodiversity and high levels of endemism and it's not hard to see why this precious – and fragile – archipelago has been classified a UNESCO World Heritage Site.
As much a book for dreamers as a trip-planning tool, this first standalone guide to Socotra is packed with both travellers' impressions and highly qualified expert descriptions of everything from natural history to poetry and legends. There is no better introduction to this bewitching archipelago.
by Dana Facaros and Michael Pauls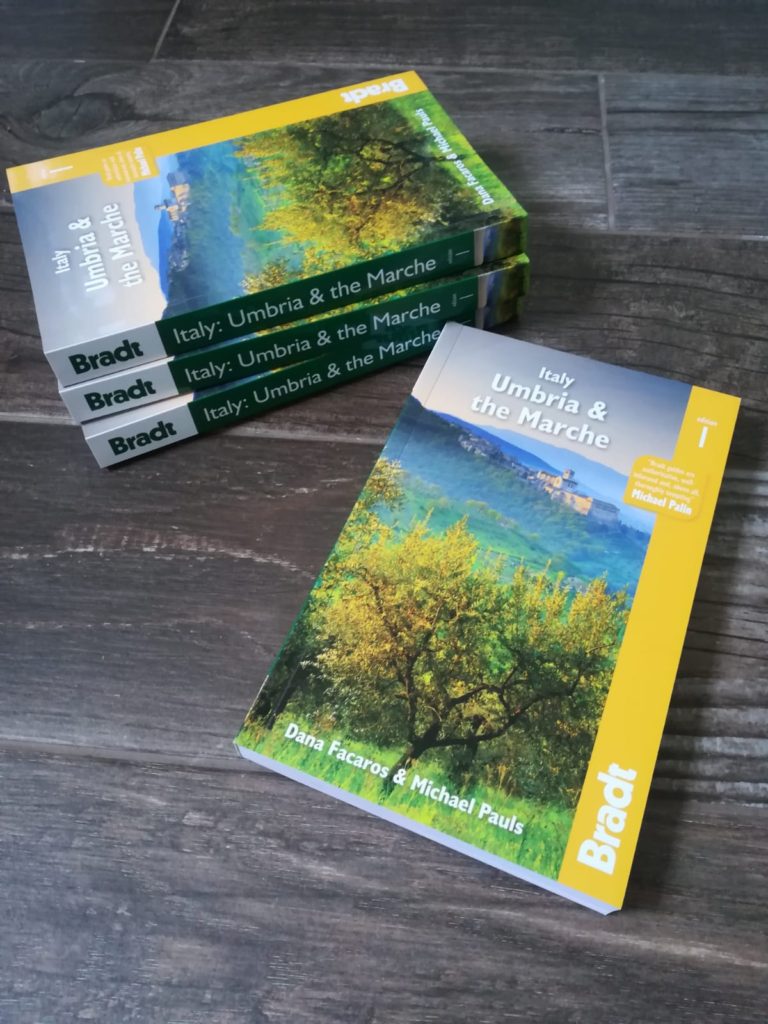 Framed by dramatic mountains and the sparkling Adriatic coast, the neighbouring regions of Umbria and the Marche offer historical and cultural interest to rival the rest of Italy. Lofty medieval hill towns and castles dot the landscape, where vines, truffles and olives grow; in between nestle lakes, Roman ruins and exceptional art cities crammed with Renaissance masterpieces.

Packed with detailed background information, this is the must-have guide to this truly year-round destination.
by Huw Hennessey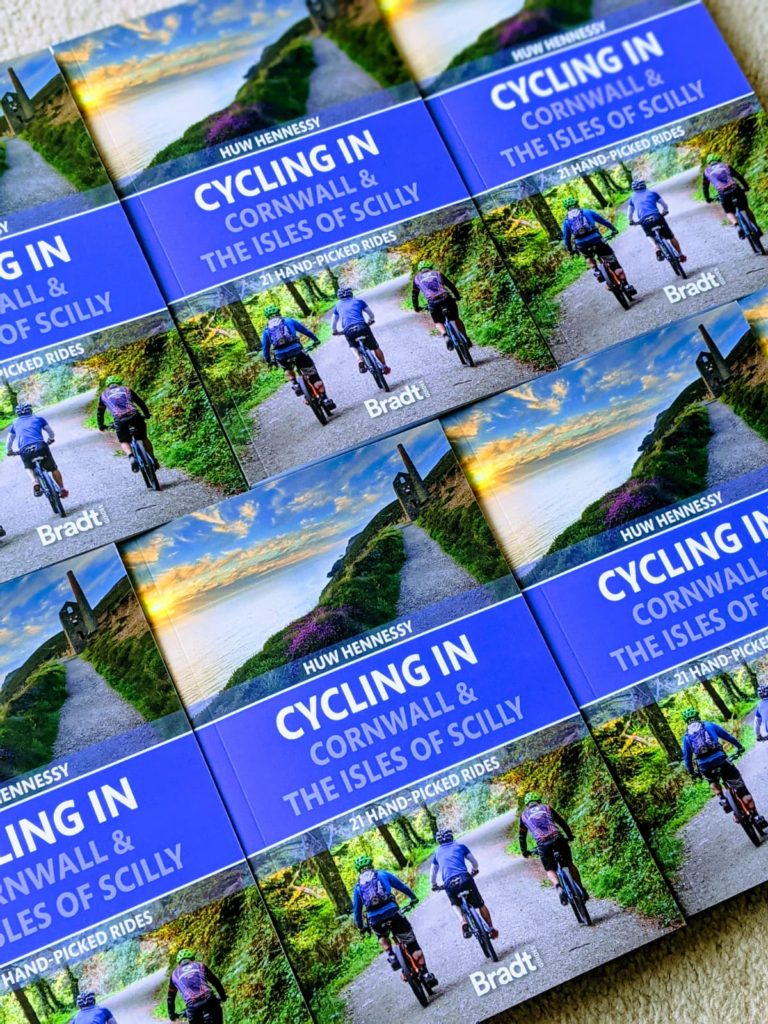 Fancy a gentle ride along the coast to St Michael's Mount? Or perhaps you would rather jump on your mountain bike and experience the forested trails of Cardinham Woods? In this handy book, avid cyclist Huw Hennessy has selected 21 of his favourite routes across Cornwall and the Isles of Scilly connecting some of the region's best-known attractions. Along the way, discover a landscape of wildlife-rich nature reserves, sweeping bays and mining heritage sites, as well as plenty of picturesque towns and villages.
Packed with personal tips on the best pubs and cafés en route, this book offers easy-to-follow routes on dedicated cycle paths and quiet country backroads, with handy maps and suggestions for detours.
by Caroline Mills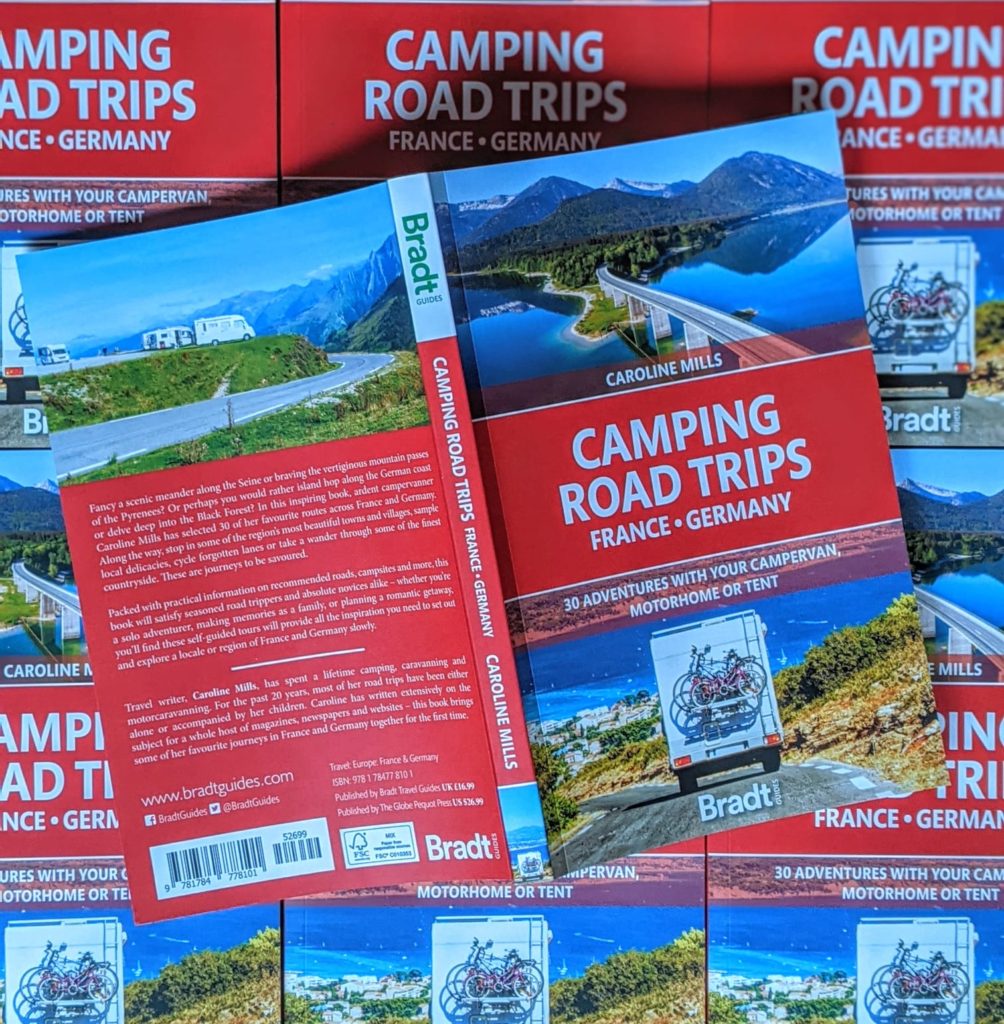 Fancy a scenic meander along the Seine or braving the vertiginous mountain passes of the Pyrenees? Or perhaps you would rather island hop along the German coast or delve deep into the Black Forest? In this inspiring book, ardent campervanner Caroline Mills has selected 30 of her favourite routes across France and Germany. Along the way, stop in some of the region's most beautiful towns and villages, sample local delicacies, cycle forgotten lanes or take a wander through some of the finest countryside. These are journeys to be savoured.