Written by Bradt Travel Guides
Over 60 and with a tale to tell? We are after true stories by silver travellers to include in a new book!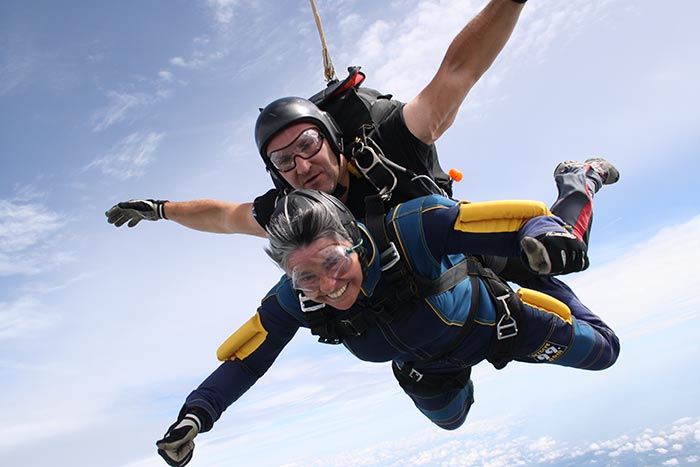 Calling on bold silver travellers! Have you travelled independently, adventurously and even a little irresponsibly in later life? Have you had the time of your life despite the disapproval of your family? Have you chosen to defy expectations – and the odds – by going outside your comfort zone and taking a less-travelled path? Or do you have a colourful story of travel undertaken by a family member or close friend who is over 60?
We have teamed up with Silver Travel Advisor (the website for mature travellers) to find entertaining true tales of adventurous and unusual travel by the over-60s for inclusion in a new book – provisionally titled To Oldly Go: Tales of Adventurous Travel by the Over-60s and due for publication in autumn 2015. If you have a story that's inspiring, amusing, thrilling or even downright frightening (albeit with a happy ending) – a story that champions the older traveller – this is your chance to see it immortalised in print alongside tales by travel writers including Dervla Murphy and Matthew Parris.
For some tips from judge Hilary Bradt, click here.
Entry conditions & how to enter
Send your travel tale (as an attached document) to Competitions@bradtguides.com with 'To Oldly Go competition' in the subject field. Alternatively you may send your entry by post to Hugh Collins, To Oldly Go Competition, Bradt Travel Guides, IDC House, The Vale, Chalfont St Peter, Bucks, SL9 9RZ.
Entries must be double spaced and between 600 and 2,500 words in length.
Please include your name, email address and a daytime telephone number at the top of your entry.
All entries must be submitted by midnight 14 June 2015.
Winning entrants will be notified by 14 July 2015. In addition to their entry being published in the book (together with a short accompanying biography and photo), each entrant will receive three copies of the book.
Full terms & conditions are available here: www.bradtguides.com/to-oldly-go-competition-terms
In association with