Written by Gail Simmons
In 1874, the lovesick author Robert Louis Stevenson stepped off a train at High Wycombe station on the first leg of a three-day journey across the Chiltern Hills to Tring. Almost 150 years later, Gail Simmons took to the hills in his footsteps, chronicling the world of her childhood before the construction of HS2 brings commensurate destruction to this ancient landscape.
Entwining personal memories with impassioned interviews and extracts from Stevenson's 'In the Beechwoods', Gail portrays the poet's 'Country of Larks' from prehistory to the present day. To discover what lies beneath, read on…
---
That morning I wanted to stride out across the hills and the meadows one last time, as summer faded and autumn took hold. Above all, I really wanted to hear a skylark. The air might not have been 'alive with them from High Wycombe to Tring' as it was for Stevenson but surely I should hear at least one before the end of my walk. And I was at least walking this last leg.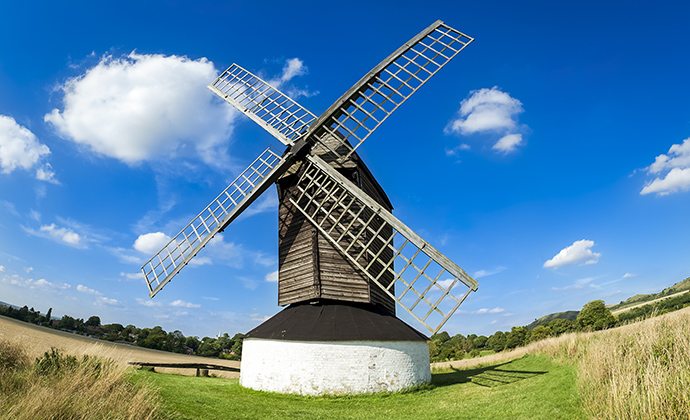 Pitstone windmill near Tring, the final stop on Gail's long journey © donsimon, Shutterstock
As Stevenson cheerfully admits in 'In the Beechwoods':
'The morning cleared a little, and the sky was once more
the old stone-coloured vault over the sallow meadows
and the russet woods, as I set forth on a dog-cart from
Wendover to Tring.' R L Stevenson
Stevenson was, in Victorian parlance, a sickly youth. Like so many of his contemporaries, he was thought to have been suffering from tuberculosis ('consumption'), although medical experts today dispute that he had this disease, or at least that he died from it. Besides, to play the role of a romantically ailing poet was the height of late nineteenth-century fashion, which may also have played a role in Stevenson's decision not to walk the final day of his Chiltern jaunt.
No dog-cart to hand, and preferring to walk anyway, I struck off down a minor road…
---
Read more in Gail Simmons's new book: