Written by Mike Bagshaw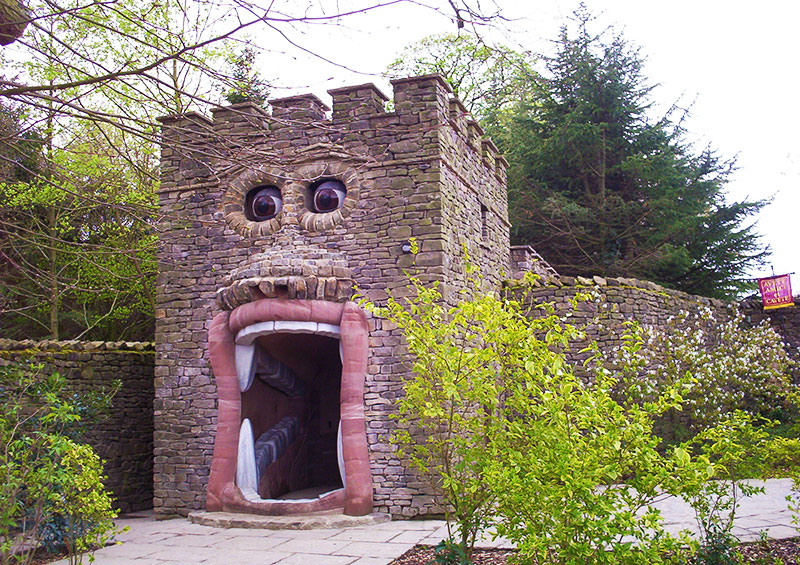 © Welcome to Yorkshire
This place in Coverdale, west of Middleham, quite justifiably advertises itself as 'The Strangest Place in the World'. It is brilliantly unique and although it was voted top family day out in a national survey, beating Alton Towers and Legoland, it was never intended as anything more than a private family folly. It was the brainchild of the owner of Tupgill Park, Colin Armstrong, who in the 1980s teamed up with architect Malcolm Tempest to design a series of walled gardens, tunnels, grottoes and towers which linked into a three-dimensional maze for his family and friends to explore. As it developed it was opened to the public and its fame spread by word of mouth, to the point now where it can barely cope with its own popularity.
What makes it so good is that it is a genuine adventure. On arrival you are given a leaflet which is not a map, but a series of cryptic messages. 'All the clues to finding your way around are on the sheet,' a girl at the reception said. 'They're just not in the right order.' The entrance through the gaping mouth of a giant stone monster sets the tone and away you go. I first came here in the early days when my children were small and they absolutely loved it. We spent hours climbing, crawling, getting lost, studying clues, groping along dark corridors, planning routes from battlement viewpoints, getting lost again and finally finding the way to the underground temple. At times I was genuinely unnerved, for example by the revolving room with identical doors, and after two subsequent visits, some secret corners have still managed to evade me.
This is a must-see place, especially if you have children, but I would strongly recommend coming at less busy times to make the most of the sense of exploration.