Written by Bradt Travel Guides
Most likely you'll hear them before you see them. An excited hoot from somewhere deep in the forest; just one voice at first, then several, rising in volume and tempo and pitch to a frenzied unified crescendo, before it stops abruptly or fades away. To the human listener, this eruptive crescendo is one of the most spine-chilling and exciting sounds of the rainforest and a strong indicator that visual contact with man's closest genetic relative is imminent. Sharing approximately 95% of our genetic code with chimpanzees, it is our close evolutionary kinship with them that makes these sociable black-coated apes of the forest so enduringly fascinating.
In honour of World Chimpanzee Day 2019, we've put together a list of the best places to grasp a glimpse or catch a cacophony of these wonderful creatures:
The Gambia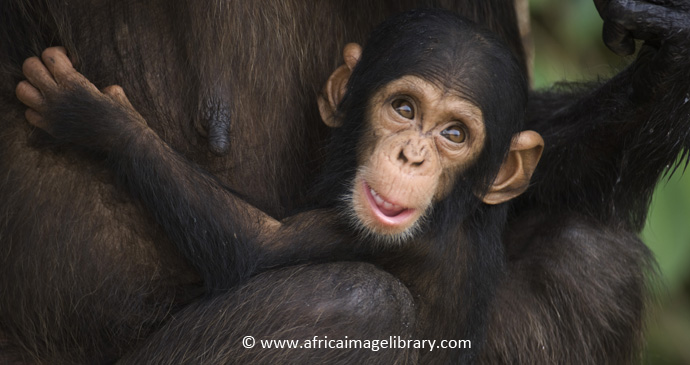 In the River Gambia National Park the chimpanzees live on islands and are best spotted from a boat © Ariadne Van Zandbergen, Africa Image Library
River Gambia National Park
The most publicised attraction of River Gambia National Park is the chimpanzees that have been introduced to three of its islands by the Chimpanzee Rehabilitation Project (CRP). Revenue raised by tourist visits to the CRP goes primarily towards the care and welfare of the chimpanzees, though a percentage is used to help fund government conservation programmes and community development projects. The islands and their inhabitants can be viewed from a boat, which has exclusive access to the channel between Baboon Island and its tented camp.
Uganda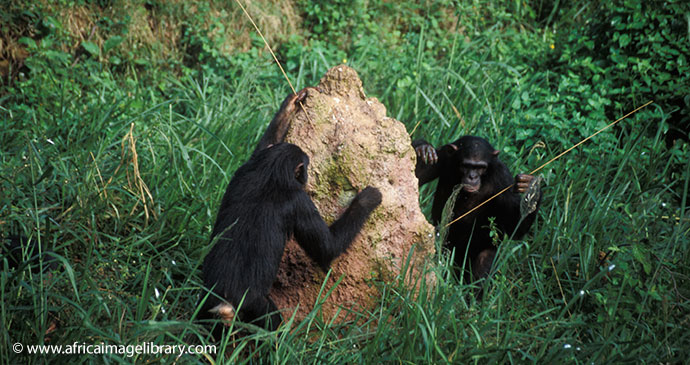 Uganda is home to approximately 20 national parks and other reserves in which chimpanzees can be seen © Ariadne Van Zandbergen, Africa Image Library
Kibale National Park

Uganda's premier chimpanzee-tracking destination, Kibale National Park protects 766km² of predominantly forested habitat that extends more than 50km south from the main Fort Portal–Kampala Road to the northeast border of Queen Elizabeth National Park. Trackers visit the Kanyantale Community, which comprises around 90 individuals, and is very well habituated, with the result that individuals feeding or grooming on the ground can often be approached to within 8–10m. It is more difficult to get a close or clear sighting when the chimps are on the move or feeding high in the trees. Standard tracking excursions usually take up to 3 hours, including the maximum period of an hour with the chimps.
Kyambura Gorge
The only habituated chimpanzee community in QENP inhabits an isolated strip of riparian forest in the 100m-deep Kyambura Gorge, which runs for 16km on the park's eastern boundary with Kyambura Wildlife Reserve. The confined nature of the forested gorge makes it quite easy to locate the chimps by sound, and once you've found them, they can usually be approached quite closely.
Ngamba Island Chimpanzee Sanctuary
Situated 23km southeast of Entebbe, Ngamba is a formerly uninhabited 50ha island in the Kome Archipelago, which is separated from the northern shore of Lake Victoria by the 10km-wide Damba Channel. Supporting a rainforest environment that includes 50-plus plant species utilised by free-ranging chimps, Ngamba was established as a sanctuary in 1998, when 19 orphaned chimps, all of which had been saved from a life in captivity or a laboratory, were relocated there. Today, 49 orphaned chimpanzees, many captured illegally in the forests of the DRC and smuggled across to Uganda for trade, are resident on Ngamba. The fenced-off part of the island offers plenty of room for the chimps to roam, but it isn't large enough to sustain the entire community – indeed, its area corresponds roughly to the natural range of one chimpanzee – so the chimps are fed a porridgelike mixture for breakfast, and then fruits and vegetables twice during the day. The fruits are given to the chimps from a viewing platform, which provides an opportunity for visitors to observe and photograph them through a fence.
Sierra Leone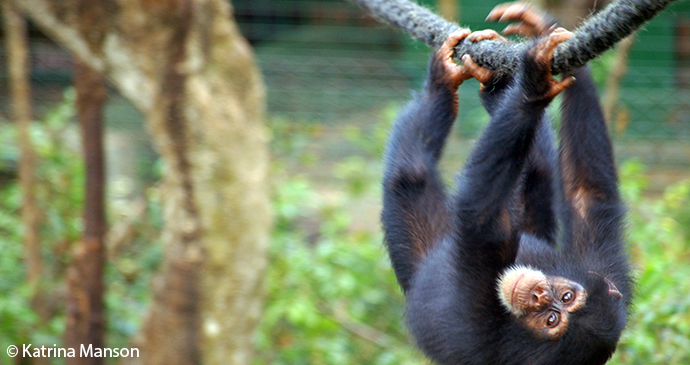 Chimpanzees find a safe haven at Tacugama Chimpanzee Sanctuary after being rescued from cruel living conditions © Katrina Manson
Tacugama Chimpanzee Sanctuary
Rescued from cruel living conditions as pets or performers, today about 80 primates find safe haven at Tacugama, swinging from branches, hooting with happiness, throwing things at passers-by with the petulance of children, nuzzling each other with the tenderness of mothers attending to newborns, and picking bugs out of each other's fur with the attention of Madonna's manicurist. Even the least animal-friendly of visitors gets sucked into the magic within moments.
Tanzania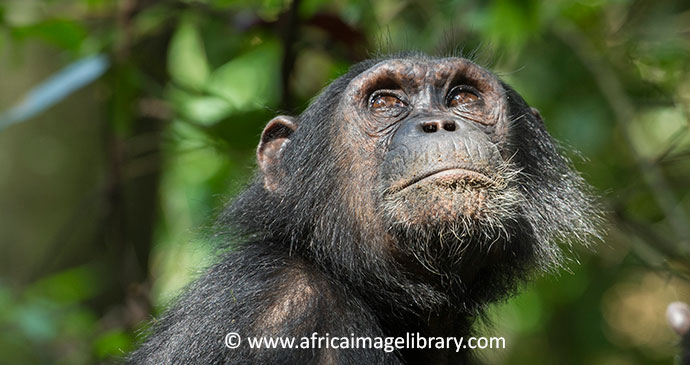 Tanzania, Rwanda and Uganda have a combined population of perhaps 7,000 chimpanzees © Ariadne Van Zandbergen, Africa Image Library
Mahale Mountains National Park
Arguably one of the top chimpanzee-tracking destinations on the continent, the park's population of roughly 100 chimpanzees is divided across three communities. The habituated Kasekela Community is the largest of the three, numbering about 45 individuals, and its territory lies in the central part of the park, around the Kasekela research centre, rest camp and river. The best time to track the chimps is shortly after sunrise, because the guides normally know where they nested the previous night, and are thus likely to find them quite easily. During the dry season, when the chimps tend to forage on the lower slopes of the escarpment, it often takes less than an hour to locate a group.
Rwanda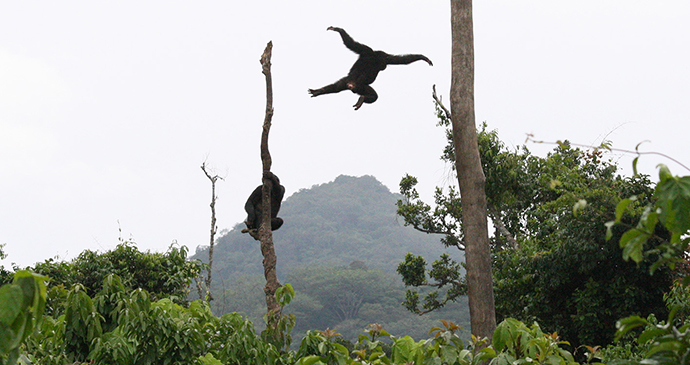 If you can find them in the right location, chimpanzees can be quite relaxed viewing subjects © Carles Juan Sall
Cyamudonho/Banda
Covering an area of about 6km², Cyamudongo is an isolated patch of montane forest, protected as an isolated annexe to Nyungwe National Park. Harbouring a community of around 40 chimpanzees that are now the most usual goal of daily chimp-tracking excursions out of Gisakura, chimp tracking here is altogether more hit-and-miss, partly because these smaller and less sedentary apes are usually found either feeding high in the trees or moving swiftly along the ground. Nevertheless, the success rate of chimp tracking at Cyamudongo is now pretty high and if you find them in the right location, they can be quite relaxed viewing subjects.
---
Related products: