Wildlife watchers, walkers and white-knuckled adventure seekers will all be in their element in Somerset. From starling murmurations to stargazing in Exmoor National Park, these are the best outdoor experiences Somerset has to offer.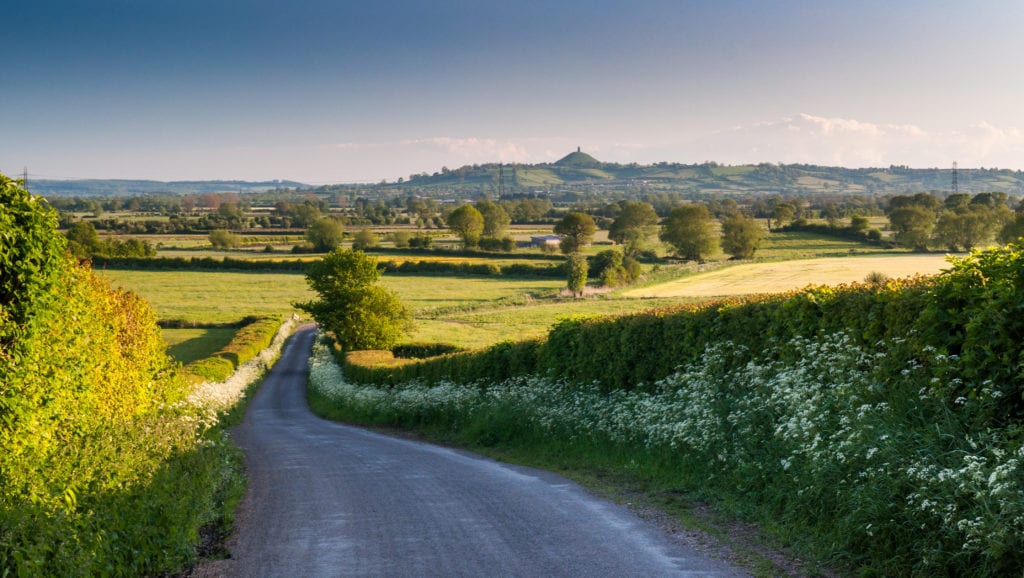 Climb the canyon walls of Cheddar Gorge
Cheddar Gorge might be best known for its famous caves but it also draws in plenty of climbers hoping to scale its vertiginous walls. Why not don a harness and take on the challenge for yourself?
Watch the winter migrants at Westhay Moor National Nature Reserve
Owned and managed by the Somerset Wildlife Trust, Westhay Moor – the Avalon Marshes' northernmost reserve – was once a significant peat harvesting area.
It is a little-visited corner of the county and hence you can enjoy this peaceful landscape, consisting mostly of open reedbeds, in relative solitude. As elsewhere on the Levels, winter is really the best time to observe birds here (including grey herons, bitterns and marsh harriers).
Fish for trout on Blagdon Lake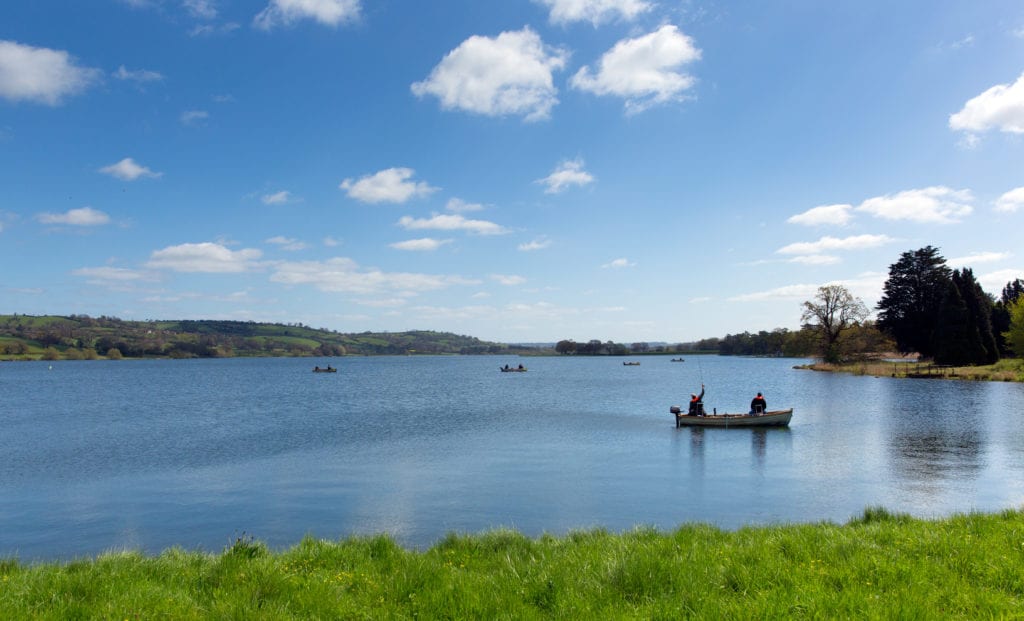 Manmade Blagdon Lake was completed in 1905 and, with its plentiful stocks of brown and rainbow trout, it has since become one of the country's premier fly-fishing venues.
Witness the murmurations spectacle on Shapwick Heath
Between November and February, Shapwick Heath's main draw is the murmurations, the name given to large groups of starling flocks. Although not uncommon elsewhere in the UK, it's widely acknowledged that few parts of the country can rival the Somerset Levels when it comes to this marvellous spectacle.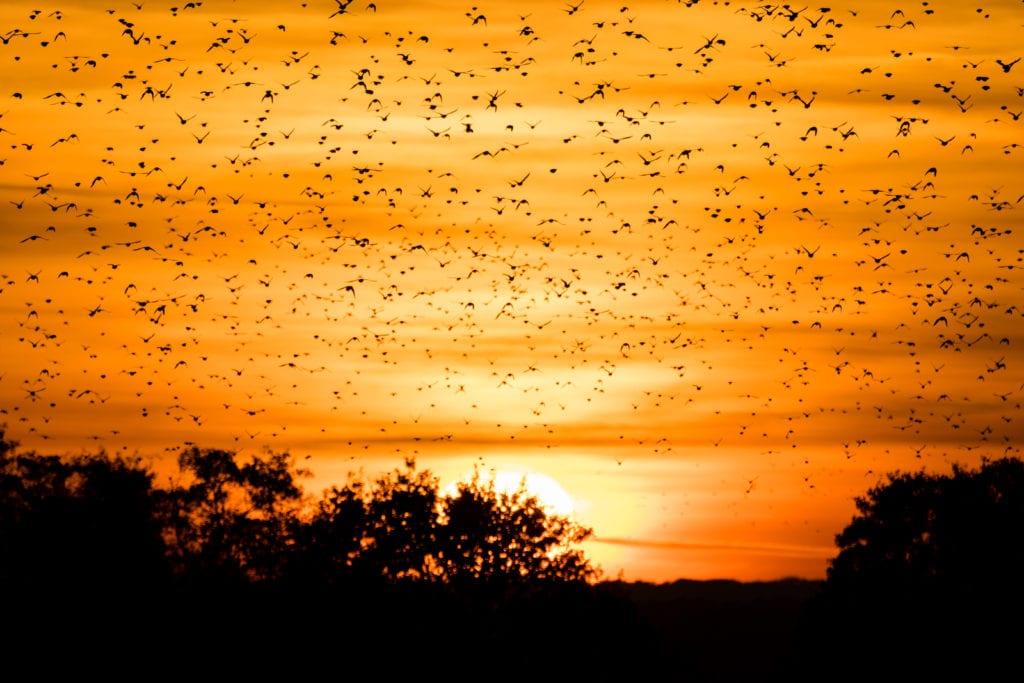 These great swarms – which can be anything from a few hundred to hundreds of thousands – generally peak in December and January when the resident community is joined by a large migrant population from northern Europe.
Walk the Coleridge Way
You can follow in the famous poet's footsteps, literally, by undertaking the Coleridge Way, a 51-mile-long path beginning in Nether Stowey and ending in Lynmouth, in north Devon.
If you have the time and inclination (and a bit of good weather), this is a wonderful trek, one ideally completed over a leisurely five or six days.
Visit the cranes on the Levels
One of the most exciting events to happen on the Levels in recent times was the introduction of 93 common cranes on West Sedgemoor Nature Reserve, the first 21 of which were released in 2010.
Until then, this majestic bird had been absent from the South West for over 400 years. At last count, in 2018, there were at least 56 of the original 93 cranes alive, and an additional 17 second-generation birds in the group, so the Levels are an excellent place to go to see these fascinating birds.
Hunt for fossils at Kilve Beach
Unique fossil-rich Kilve Beach lies within the Quantocks AONB and is Somerset's answer to Dorset's Jurassic Coast.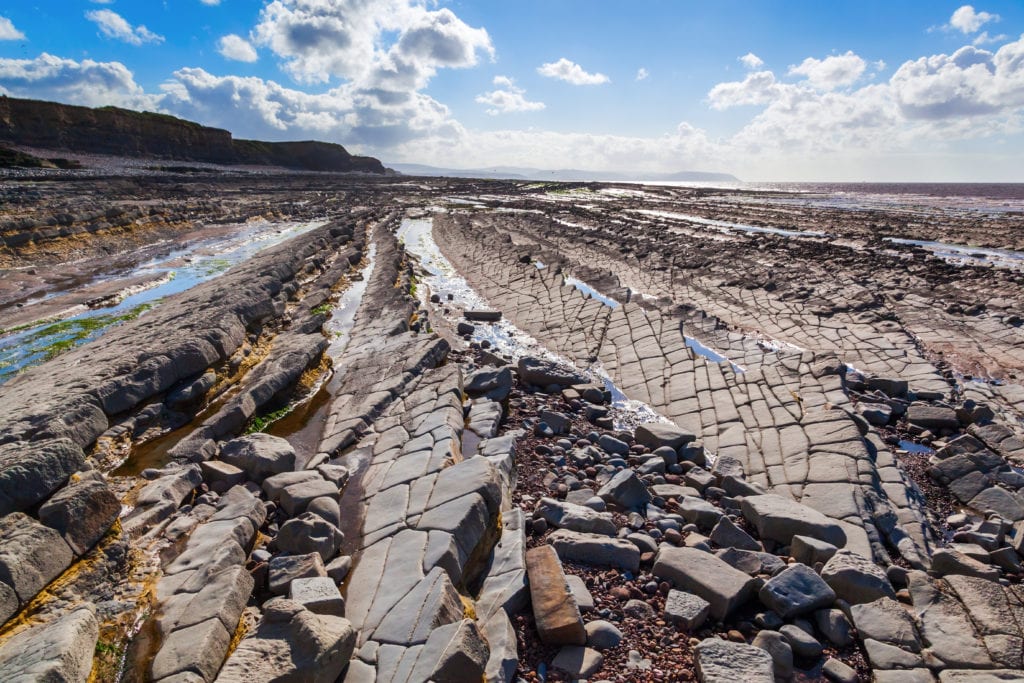 Fossiling along the shoreline is great fun for all the family, but do watch out for the changing tides and take sturdy footwear for clambering over the rugged, rocky beach.
Cycle the Brean Down Way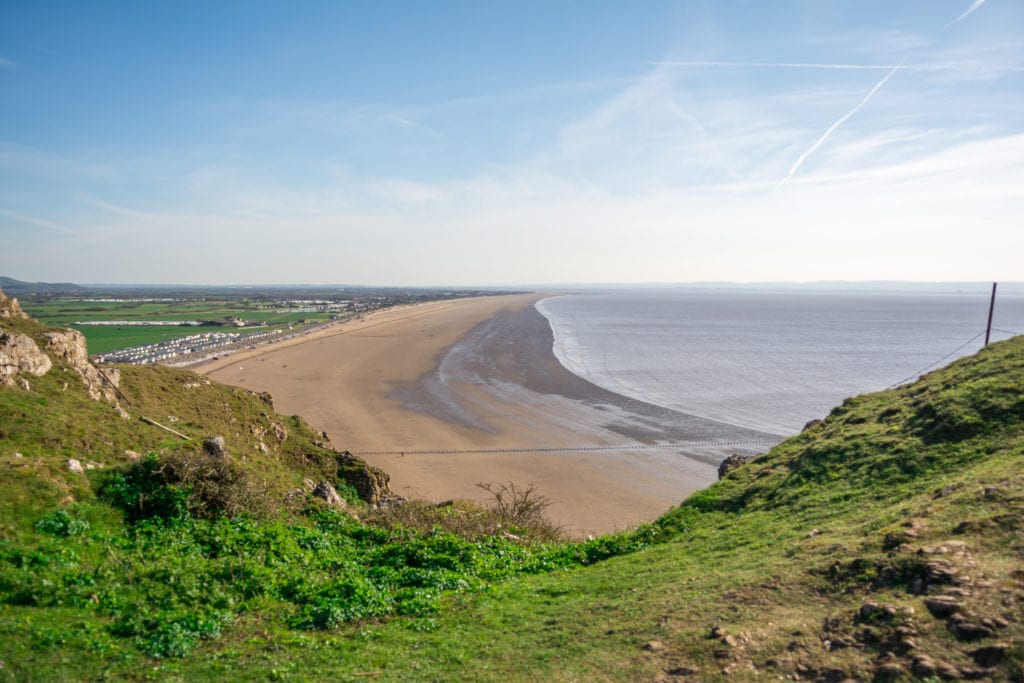 Inaugurated in 2017, the Brean Down Way is an eight-mile mixed-use path between Weston-super-Mare and Brean Down. Now part of National Cycle Route 33, the traffic-free route is mostly level, and there is also the option of cycling a couple of beach-bound sections, though obviously only at low tide.
Walk the South West Coast Path
Some 35 miles of the South West Coast Path traverse Exmoor (it starts in Minehead).
If you are planning on doing some extensive walking, then it's worth making the most of the best seasons: spring or autumn is the best time to visit the coast, when the landscape is at its loveliest and the crowds have thinned out.
Stargaze on an International Dark Sky Reserve
In 2011 Exmoor was designated Europe's first International Dark Sky Reserve, being 'a public or private land possessing an exceptional or distinguished quality of starry nights and nocturnal environment that is specifically protected for its scientific, natural, educational, cultural, heritage and/or public enjoyment'.
Although stargazing is a year-round activity, winter months offer greater absolute darkness and less chance of atmospheric humidity, resulting in clearer night skies – optimum conditions would be a hard frost, a clear night and no moon. A great time to visit is during the Exmoor Dark Skies Festival in October.
Visit Exmoor's indigenous red deer population
Exmoor's iconic animal, red deer have existed on the moor since prehistoric times and the national park now plays host to one of Britain's last remaining indigenous populations. There's something very special about spotting one of the herds as they stalk the moor.
See a carpet of white in February at Snowdrop Valley
Come February, North Hawkwell Wood near Wheddon Cross really comes into its own as it is completely carpeted with snowdrops. Snowdrop Valley is owned by the Badgworthy Land Company and is an ESA (Environmentally Sensitive Area).
During the snowdrop season the narrow road leading to the valley is closed to traffic so visitors must walk there along a choice of two woodland routes or take the Park and Ride bus that runs from the Wheddon Cross car park (next to the Rest and Be Thankful Inn).
Want to find out more about exploring Somerset? Check out our guide to the county.