Written by Rudolf Abraham and Thammy Evans
No visit to Istria would be complete without sampling the truffles, or tartufi, for which the deciduous woodlands of the Istrian interior (and, in particular, the area between Buzet, Motovun and Oprtalj) are famed. You'll find tartufi on the menu in most parts of Istria – in pasta sauces, infusing local cheeses, shaved over the top of steaks, even in ice cream (which is actually much tastier than it might sound) – and they are generally cheaper here than their counterparts in Italy and France (indeed, plenty of Italians come to Istria to eat, or buy, truffles).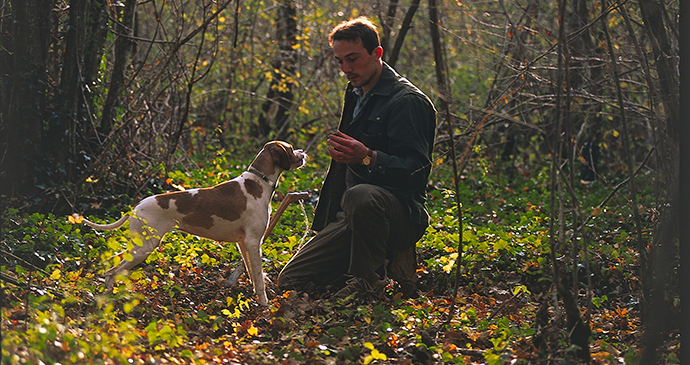 Hunting for truffles with specially trained dogs © Istria Tourist Board
Truffles are tubers which grow among, and in symbiosis with, the roots of oak, hazel and beech trees, about 10–15cm beneath the surface. They are invisible from above ground, but when ripe can be sniffed out by specially trained dogs. The largest, most intensely flavoured (and also the most highly priced) variety are white truffles (Tuber magnatum), the 'white gold' of Istrian woodlands which sell, depending on size and quality, for around €800 per kilo for small ones or, for larger ones over 120g, over €2,000 per kilo. Black or 'summer' truffles (Tuber aestivium) are smaller, but still sell for around €600 per kilo. The white truffl e season lasts from September to January, while black truffles can be gathered throughout the year.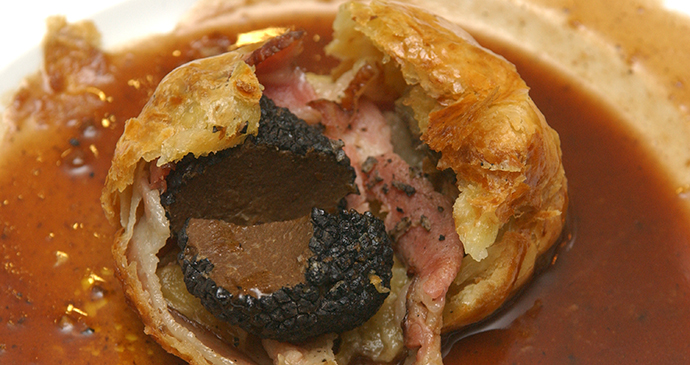 Truffles are used widely in Istrian cooking, from humble omelettes to fine dining © Istria Tourist Board
In November 1999, Giancarlo Zigante and his dog Diana discovered what was at that time the largest white truffle ever recorded, near Buje. Weighing 1.31kg and measuring nearly 20cm in diameter, it gained a place in the Guinness Book of Records (though since then an even larger one has been discovered in Italy, weighing 1.5kg). Instead of selling his 'Millennium' truffle, as it came to be known, Zigante used it to prepare an elaborate banquet for 100 carefully selected guests. He now sits at the centre of what might be described as a small empire as far as truffles are concerned, with shops all over Istria and beyond, and a highly regarded restaurant in Livade.
Karlić tartufi in the village of Paladini, near Buzet, can take visitors out on truffle hunts in their local woods, after which they'll make an omelette with fresh truffles. They also sell some excellent cheese and sausages infused with truffles.
---
Here's 10% off our Istria guide, which will tell you even more about the region's amazing food scene: