Written by Philip Briggs
Tanzania is well known for its peerless wildlife-viewing opportunities. But away from the fantastic safaris, what else is there to see? The answer: plenty. Whether you're eager to stretch your legs on golden sand or fancy getting your culture fix, Tanzania will not disappoint.
For beach lovers…
Discover the resorts south of Dar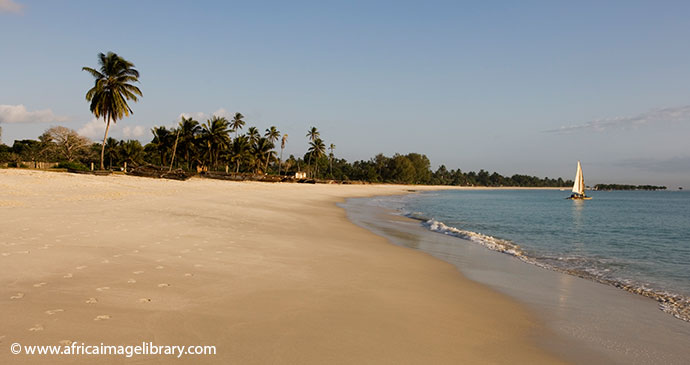 The beach resorts south of Dar are the perfect place to relax after your safari © Ariadne Van Zandbergen, Africa Image Library
Separated from the city centre by the main harbour entrance and linked to it by a regular motor ferry, the coast immediately south of Dar es Salaam feels several worlds apart from the city rather than a mere kilometre or two away. The suburban belt south of the ferry terminal consists of the village of Kigamboni and a small cluster of shops and houses that sprawls along the main road for another kilometre or so. Once past that, the road travels through rustic fields overlooking a series
Head to Zanzibar for some R&R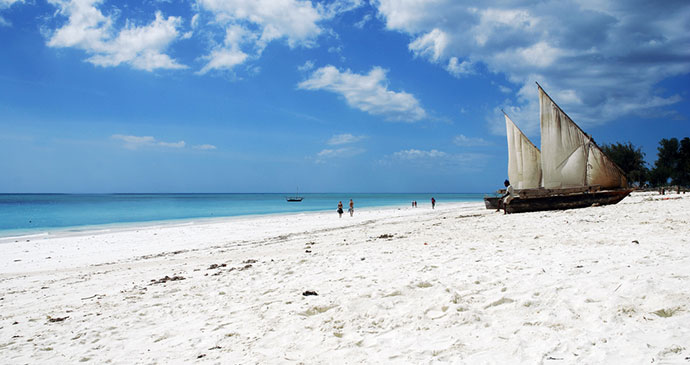 Nungwi, in the north of Zanzibar, has some picture-perfect stretches of sand © Moongateclimber, Wikimedia Commons
Fancy brushing off the dust from your safari? Then head straight to Zanzibar, the magical spice island just 25km from the mainland. The upbeat resorts of Nungwi and Bwejuu are perfect for those seeking a lively end to their holiday, while the more off-the-beaten-track villages of Kendwa and Matemwe are great for those in need of relaxation.
Have the beach to yourself on Pemba
Lying to the northeast of the larger island of Zanzibar and directly east of the mainland port of Tanga, Pemba is visited by few travellers. While tourist facilities on Zanzibar have mushroomed in recent years, Pemba has changed little over the last decade, making it a particularly attractive destination for those seeking to 'get away from it all'.
For culture vultures…
Explore Zanzibar's Stone Town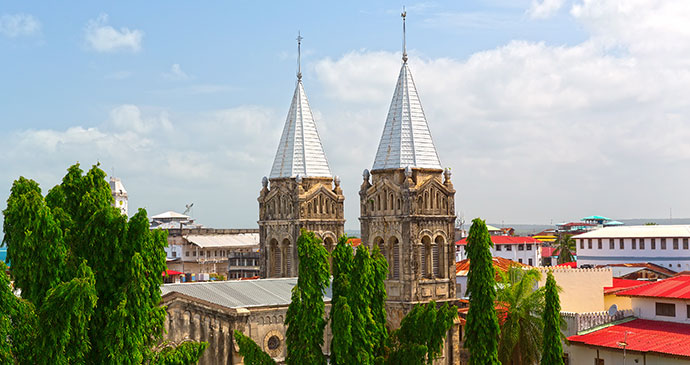 Stone Town's Anglican cathedral dominates the skyline © pearl-diver, Shutterstock
Like a living embodiment of One Thousand and One Nights, Stone Town's traditional quarter is as notable for its lovely Arab-influenced architecture as it is the pervasive laid-back vibe associated with traditional Swahili culture. It's emphatically worth spending a night or two here before heading out to one of the idyllic beaches that surround the island.
Kondoa Rock Art Sites
© Ariadne Van Zandbergen, Africa Image Library

Probably the least publicised of Tanzania's several UNESCO World Heritage Sites, the fascinating and myriad painted shelters around Kondoa make for a great add-on to a northern Tanzania safari, offering a good opportunity to stretch the legs whilst exploring this enigmatic facet of the country's rich prehistory.
Kilwa Kisiwani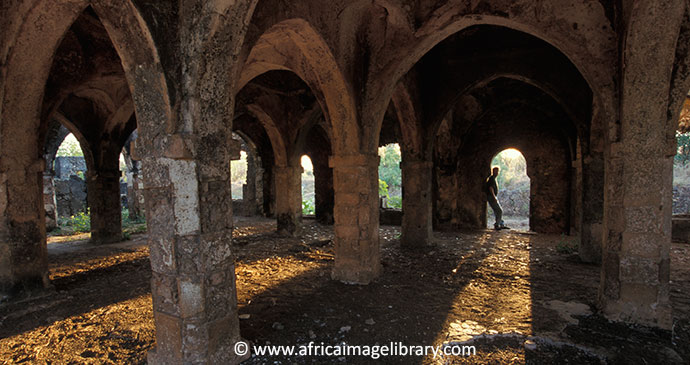 The Great Mosque at Kilwa Kisiwani © Ariadne Van Zandbergen, Africa Image Library
This small offshore island south of Dar es Salaam, another UNESCO World Heritage Site, is the home of the substantial and well-preserved ruins of Kilwa Kisiwani. This was once the most important of several dozen Swahili city-states strung along the medieval coast of East Africa.
Embark on a cultural programme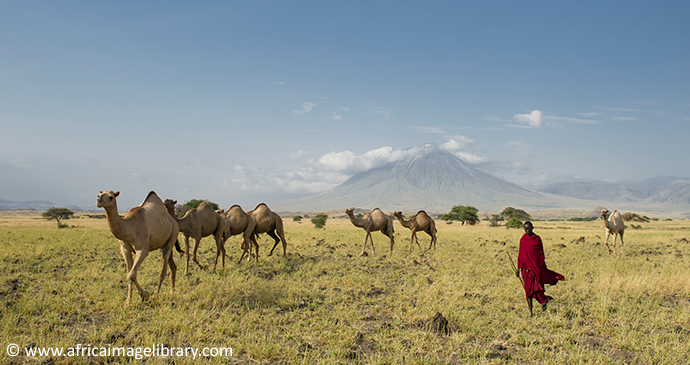 Embark on a camel safari on the footslopes of Mount Meru © Ariadne Van Zandbergen, Africa Image Library
Numerous official cultural programmes operate around northern Tanzania, allowing visitors to interact with traditional pastoralists, farmers and hunter-gatherers. These range from hunting with the Hadza at Lake Eyasi to taking a camelback trip with the Maasai of Mkuru.
---
Learn more about what to do in Tanzania in our comprehensive guide: