Despite being an Area of Natural Beauty, the Chilterns are often overlooked when it comes to short breaks in the UK. Stretching across five counties and just an hour or so from central London by train or car, this quintessentially English region offers everything you need for a classic staycation. And with a fraction of the visitors that, say, the Cotswolds receives, you will often have the sites to yourself.
This is a land of cottages of thatch, brick and flint; of villages and market towns, each with its own peculiarities; and of historic houses, some grand to the point of extravagance. And it is a land of natural wonders: bluebells which appear in the woods in the spring, followed by orchids on chalk grasslands in the summer; plus countless woodlands of yew, sycamore, oak and especially beech – always beech – where local craftsmen used to work. At the end of every walk (or sometimes at the start, or in the middle), pubs stand ready to refresh, while whistles of red kites come from overhead and deer glimpse into view as they patter through the woods.
As the country begins to open its doors once more, we take a look at how to make the most of a socially distant holiday in this accessible yet uncrowded corner of England.
The sights
Climb Ivinghoe Beacon
Ivinghoe Beacon is one of the highest points along the Chiltern escarpment, at 764 feet above sea level. The land plunges down to the northwest to give an expansive view across the Aylesbury Plain of Buckinghamshire and into Oxfordshire. From here you can see Pitstone Windmill and the White Lion carved in the slope of the Dunstable Downs to mark Whipsnade Zoo.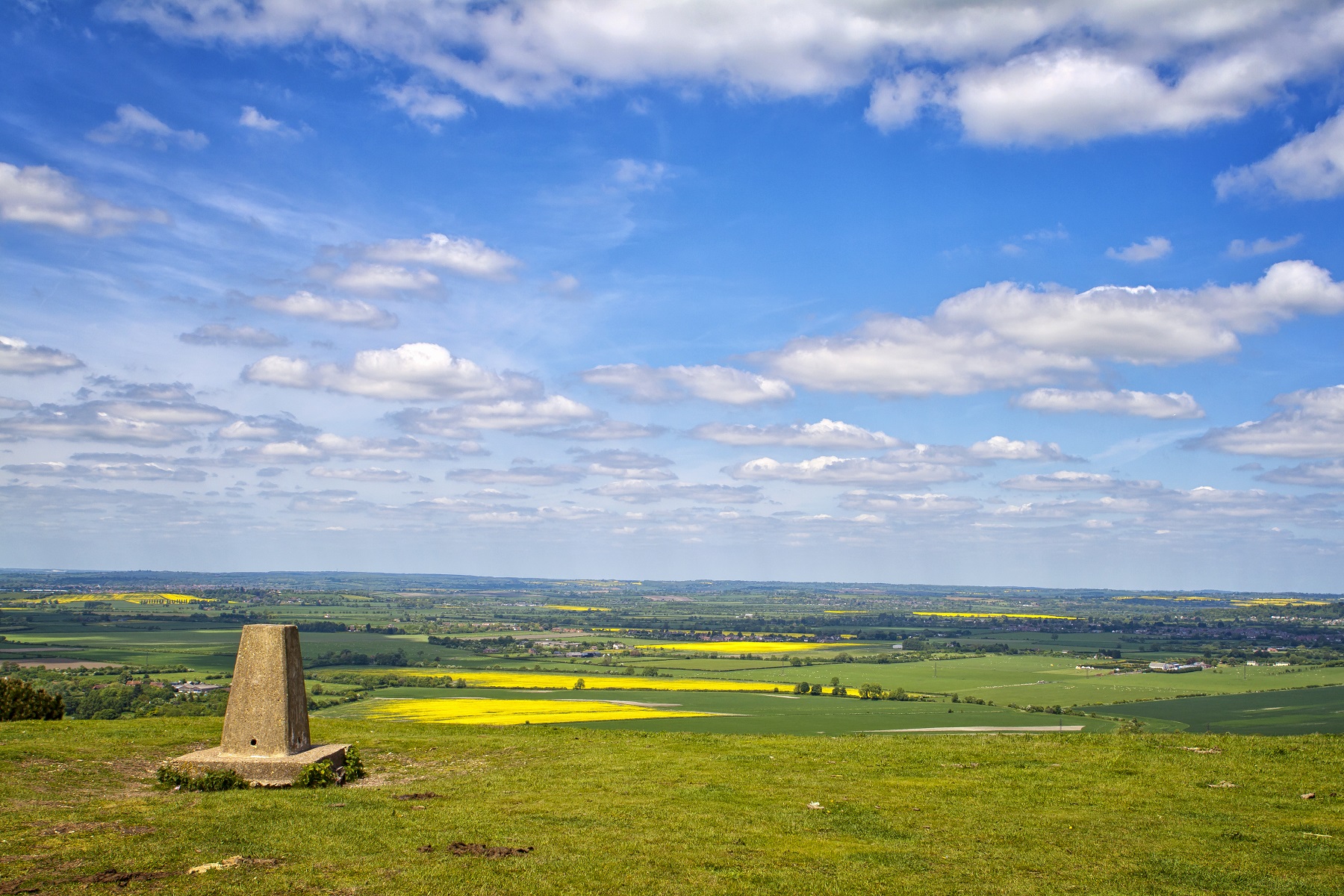 Beacons were once lit here to carry news from a chain that includes Edge Hill 30 miles north and Harrow-on-the-Hill 30 miles south, thus reaching from the Midlands to London. Directly below are fields red with poppies and home to rare fumitories. People have long admired this view – Bronze and Iron Age peoples lived here, leaving many earthworks. The beacon marks the junction of the prehistoric Ridgeway and Icknield Way tracks. The massive hollow of Incombe Hole was caused by glacial action before man ever arrived, and soil creep has left meandering terraces (lynchets) along its sides.
Wildlife has become well established over time, with centuries of sheep-grazing keeping an open short turf suitable for rare chalk plants like early gentian, field fleawort, fragrant orchid, spiny rest-harrow and, most remarkably, the pasque flower, an anemone whose purple petals enclose yellow stamens, the flowers followed by wavy white-hairy seed-pods as conspicuous as the flowers.
Commoner chalk plants support a range of butterflies – the cowslip is the food-plant for Duke of Burgundy, kidney-vetch for small blue, horseshoe vetch for chalkhill and Adonis blues and hairy violet for the dark green fritillary, the largest and most conspicuous of them all as they fly rapidly to and fro over the grass from June to August.
Explore the 'Talking Trail' at Aston Rowant
This pleasant reserve, managed by Natural England, sits improbably on either side of the M40, about seven miles northeast of Watlington. The reserve managers enlist the help of around 300 speckle-faced Beulah sheep, a small herd of feral goats and sometimes cattle from neighbouring farms to ensure that the chalk grassland and juniper scrub stays under control. You can hear the drumming of woodpeckers in the beech woodland while, in summer, a variety of orchids including pyramidal, greater butterfly, frog, bee and fragrant orchids adorn the landscape, with a range of fungi appearing in the autumn.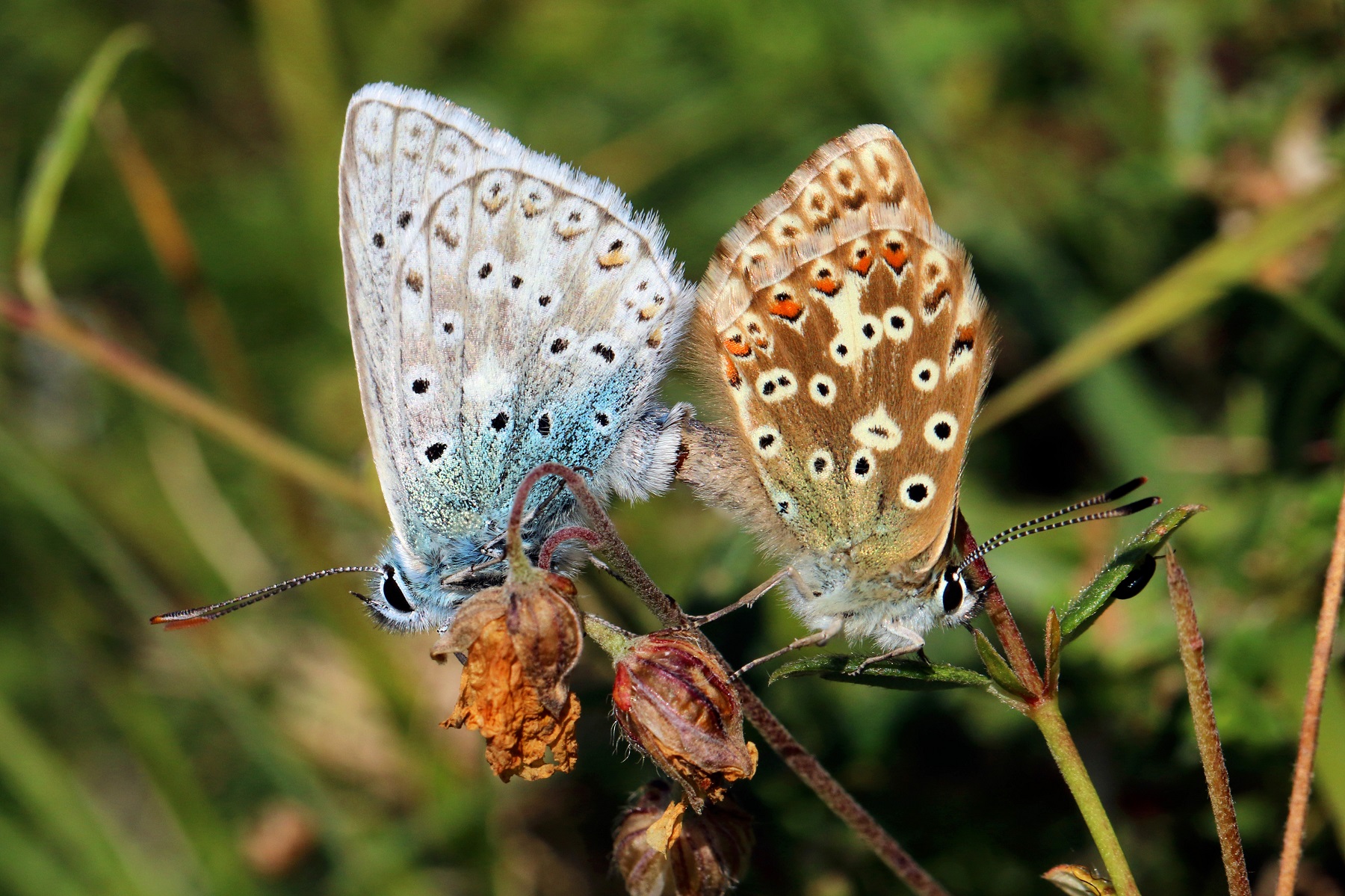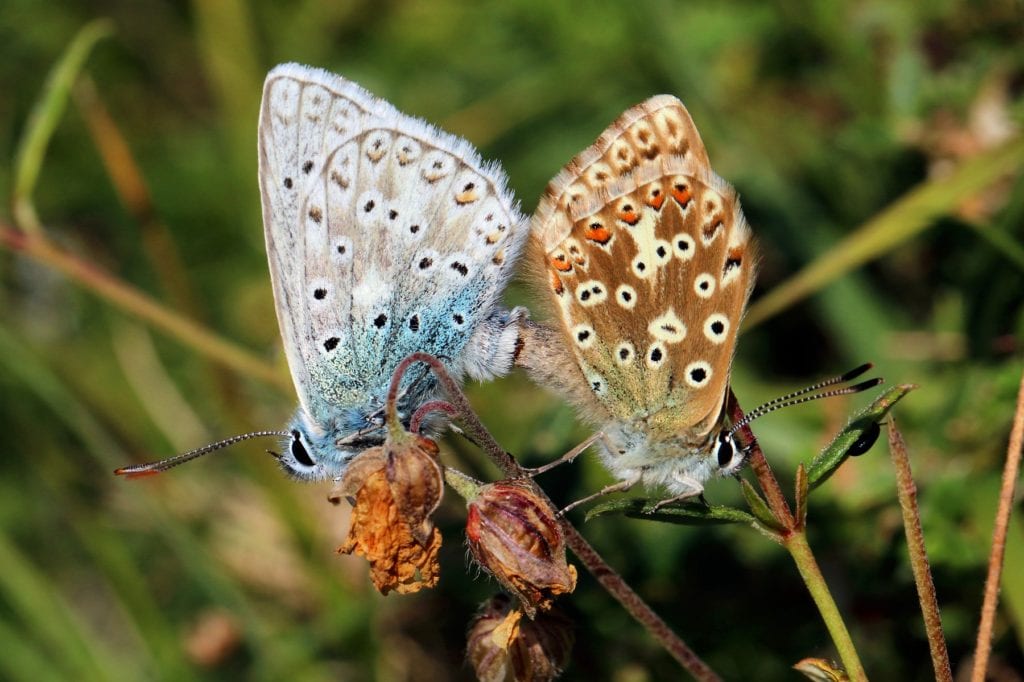 The most distinctive feature at Aston Rowant is the Talking Trail, a mile-long circular route which passes six sculptures by various artists. Each sculpture has a 'listening post' which you wind up by hand; each listening post has six channels from which to choose, including commentary from the artists and short stories, poems and songs read or sung by local schoolchildren and community groups about the humans, animals and plants that have lived in and around the reserve.
The sculptures make visual reference to bats, hares and the hazel dormouse. The most evocative is The Flying Machine by Nick Garnett, a tribute to the red kites which fly here and all over the Chilterns; its position on the hillside really does lead you to think that you could take off at any moment.
Stroll around Stonor Park and Gardens
Despite being one of England's oldest manor houses, this grand estate just outside Henley-on-Thames receives a fraction of the visitors of Greys Court and Cliveden. Home to the Honourable William and Lady Ailsa Stonor, the estate has been in the hands of the same family for 850 years. Indeed, the E-shaped Georgian exterior conceals a much older collection of buildings, never completely rebuilt, including a medieval hall.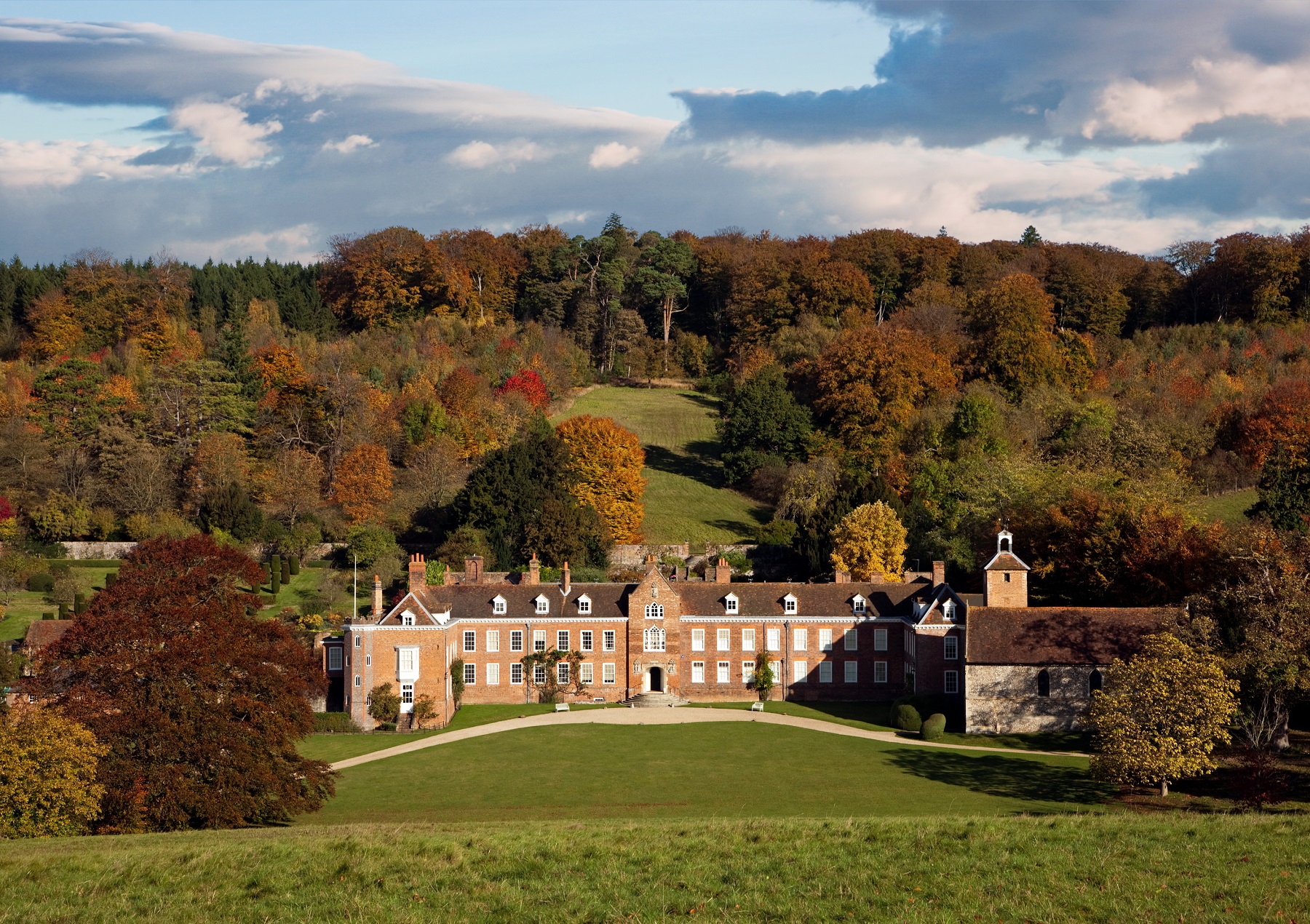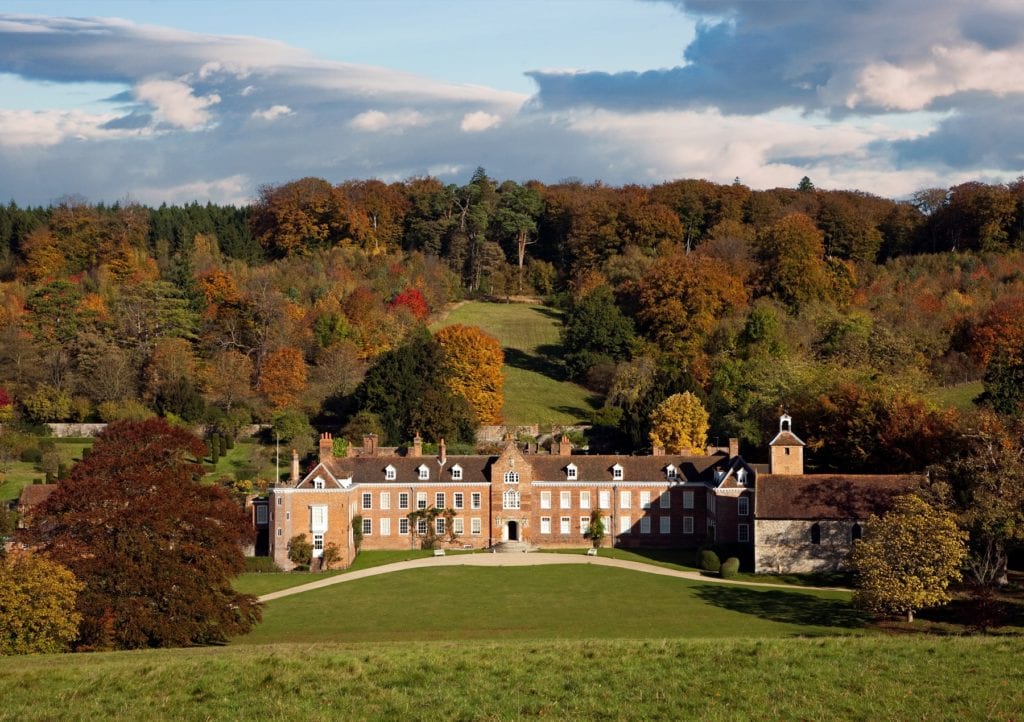 At the time of writing, only the gardens are open to visitors (Wednesday and Sunday), but the wider estate is home to a variety of attractions including the site of a prehistoric stone circle. Fallow deer have grazed in the park since medieval times, while buzzards, ravens, green woodpeckers, several different species of owl and even migrating hoopoes have also been spotted.
A footpath runs across the park and there's a free Cyclepod bicycle repair station and air pump facility. The Wonder Woods are an excellent recent addition, where children can spend hours swinging, jumping, sliding, climbing and splashing.
Take a picnic to Windsor Great Park
Ok, so this might not be the most off-the-beaten-track sight in the Chilterns and Thames Valley, but socially distant strolls are easy here given the sheer size of the park, which covers almost 5,000 acres in all.
Three areas within the Park are favourites of ours, not least because of their unexpected links with Canada and, perhaps more surprisingly, Libya.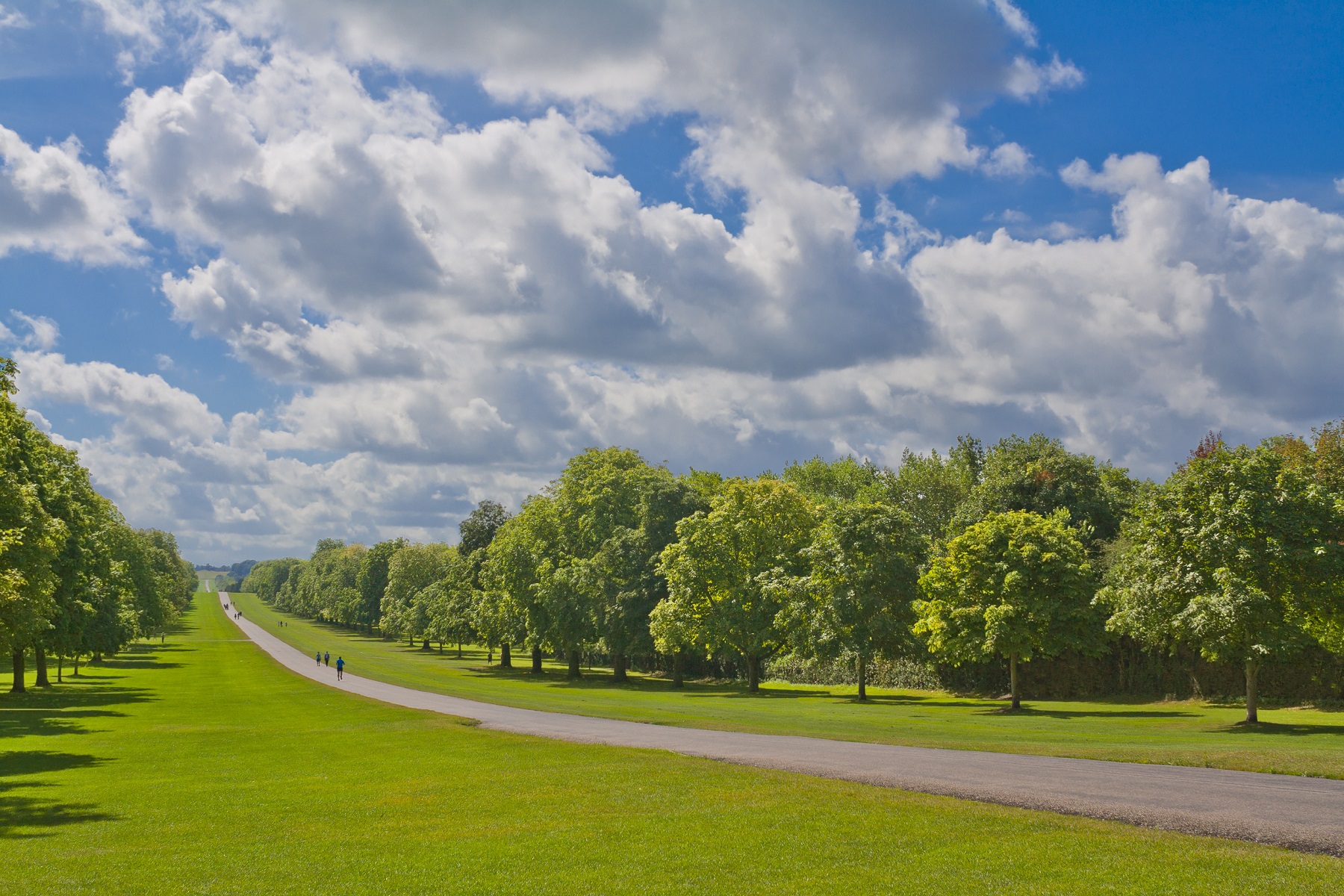 The Savill Garden (open to friends and members only at the time of writing) comprises 35 acres of interconnected gardens designed to have interest and colour in every season. The garden is named after its creator, Sir Eric Savill, who first developed it in the 1930s. Spring Wood boasts a wonderful collection of rhododendrons, camellias, magnolias and a lot more besides. For a summer visitor, the Golden Jubilee Garden, part of the Summer section, includes a rose garden opened by the Queen in 2010.
Secondly, the Valley Gardens are 250 acres of undulating woodland planted with azaleas, magnolias and other shrubs from around the world. The site, on the north shore of Virginia Water, was first landscaped in the mid 18th century by the Duke of Cumberland and then, from 1946, by Sir Eric Savill. Adjacent to the gardens is a 100-foot-high totem pole which was erected in 1958 as a gift from the people of Canada to mark the centenary of the establishment of British Columbia as a Crown Colony. It was carved by master craftsman Chief Mungo Martin of the Kwakiutl Federation from a single 600-year-old log of Western red cedar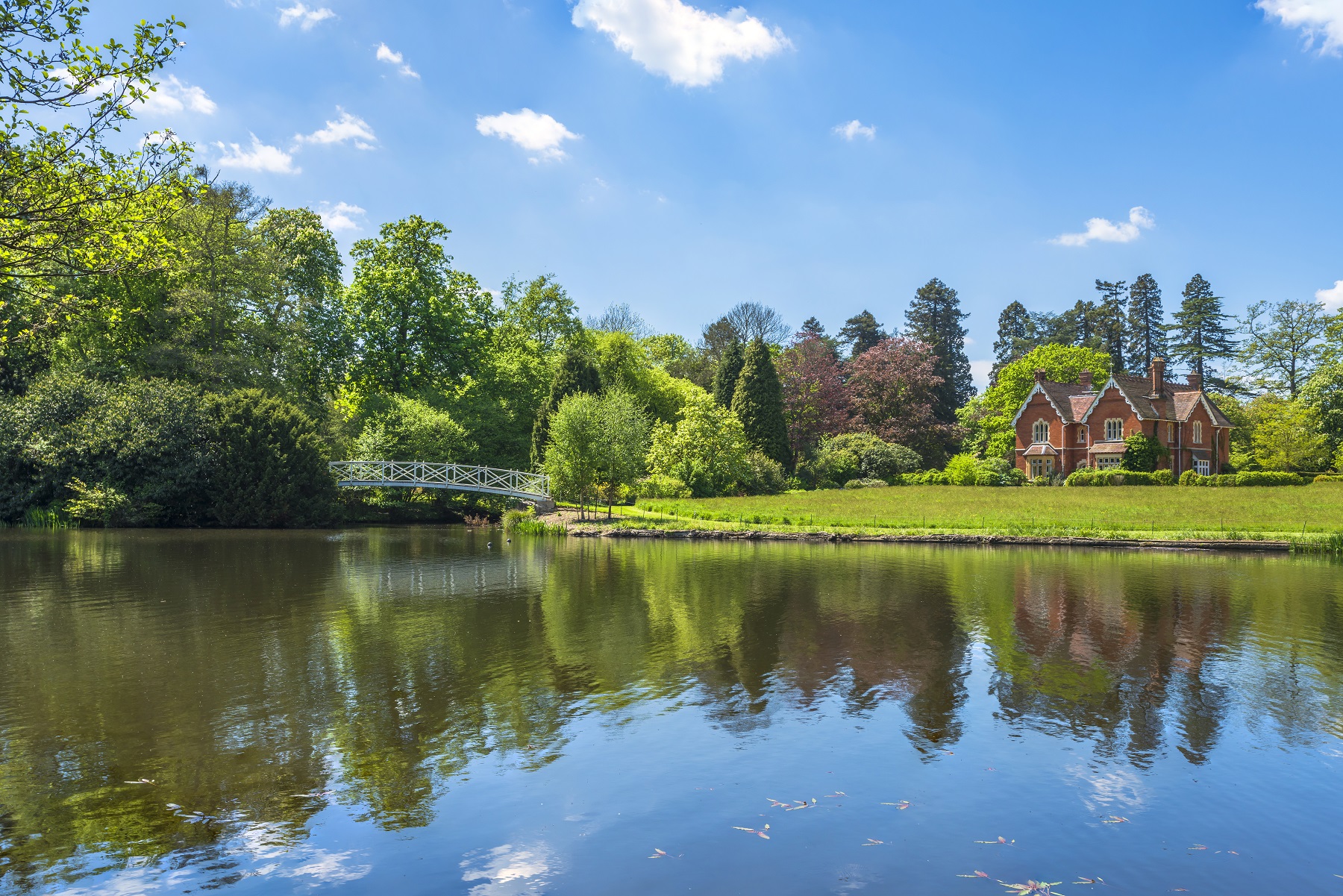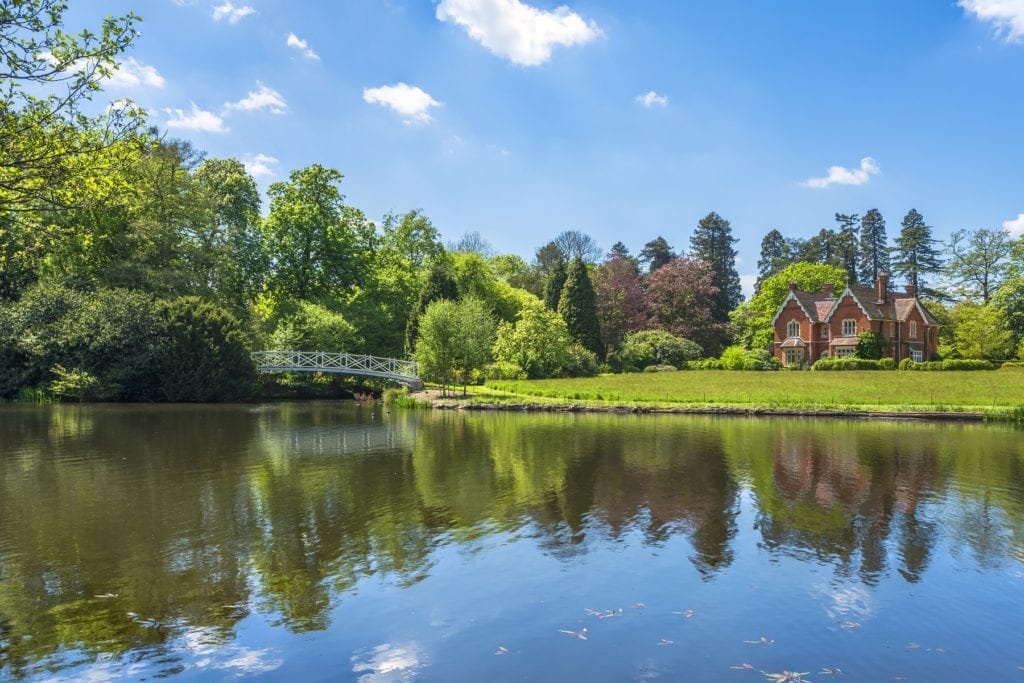 Finally, there is Virginia Water. This was created in the 18th century; the lake was subsequently enlarged by George III, forming a picturesque landscape of the kind that was fashionable at the time. Some of the original features have since been lost, but the 4½-mile Lakeside Ride takes in a cascade and some romantic ruins. The latter are not simply a Georgian folly, but incorporate material taken from the original Leptis Magna site in what is now Libya.
In 1816, Colonel Hanmer Warrington, Consul General in Tripoli, persuaded the local governor to make a gift of stones from Leptis Magna to the prince regent, later George IV. The stones were duly shipped to England and after a period in the British Museum, they were transported to Windsor Great Park in 1826, where they were arranged by the king's architect, Sir Jeffry Wyatville, in the form of a ruined Roman temple. So far this arrangement hasn't caused controversy on an Elgin Marbles scale, but who's to say whether the ruins will always be there?
Scramble up the Sharpenhoe Clappers
Sharpenhoe's steep chalk escarpment and ancient woodland offers inspirational views and a gateway to the legends of a perilous past. In high summer, you'll see typical chalk grassland plants here such as purple scabious and clover as you resume your progress, until you reach a wooded area with a very different atmosphere. Ancient beech trees crowd in on you; their roots seem to rise from the soil, ready to entrap you.
Within this wood are the remains of an Iron Age hillfort, which is said to be haunted by Cassivellaunus, a Celtic chief who was a thorn in the side of Julius Caesar and who appears in the shape of a cloud. According to Welsh legend, in battle he confounded his enemies by donning a cloak of invisibility.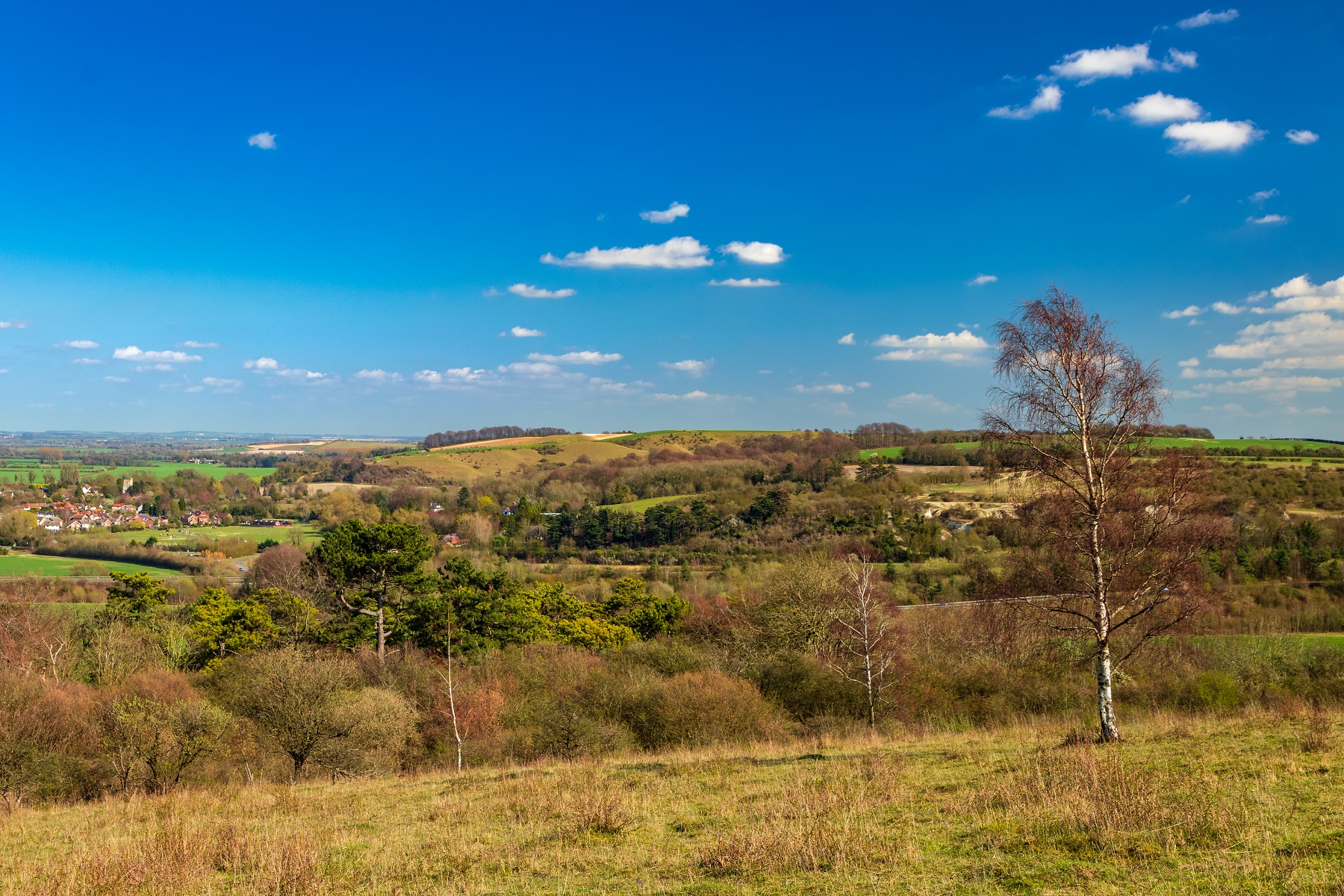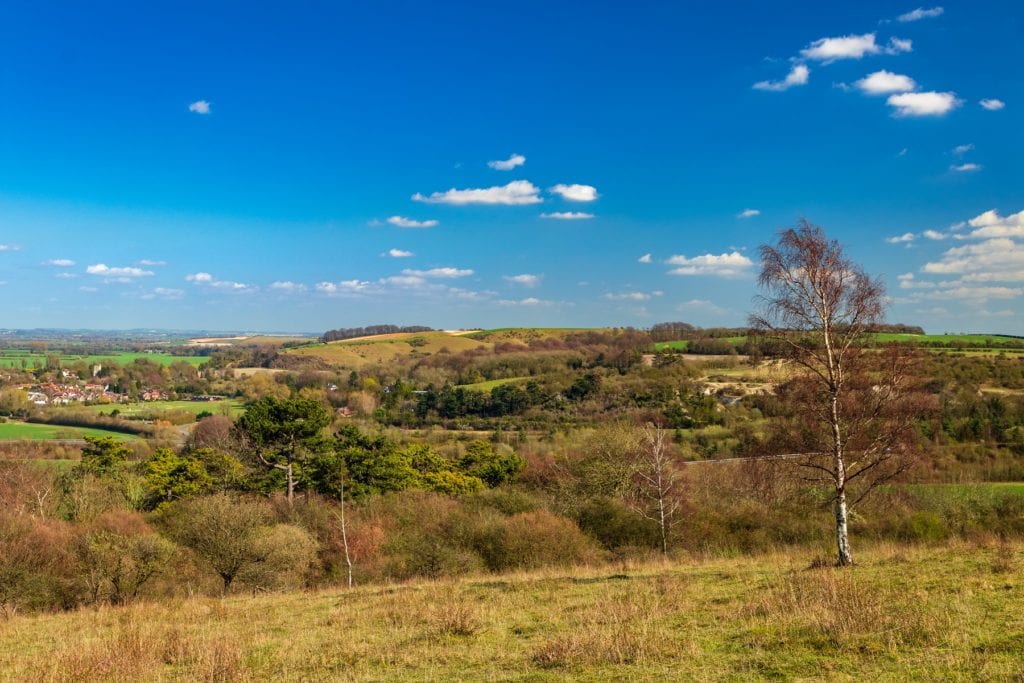 Even on a bright sunny day when dappled shade breaks in, there's an air of dangerous magic to this place. As you pick your way carefully around the site, see if you can spot any medieval rabbit warrens. The term 'clappers' means rabbit warrens (from the French clapier, meaning 'rabbit hutch'), and meat, fur and leather from rabbits used to be an important part of the local economy.
There is also one notable manmade artefact; the eight-foot Grade II-listed Robertson War Memorial Bequest Obelisk, in cast aggregate concrete. William Robertson left a bequest to the National Trust to acquire property on high ground and 'within reasonably easy access of London' as a memorial to his brothers, Norman and Laurence, who died in action during World War I. The Sharpenhoe land, one of nine areas bought by the Trust with Robertson's bequest, covers about 135 acres.
Bedding down
Chiltern Retreat
Marlow Rd, Lane End HP14 3JP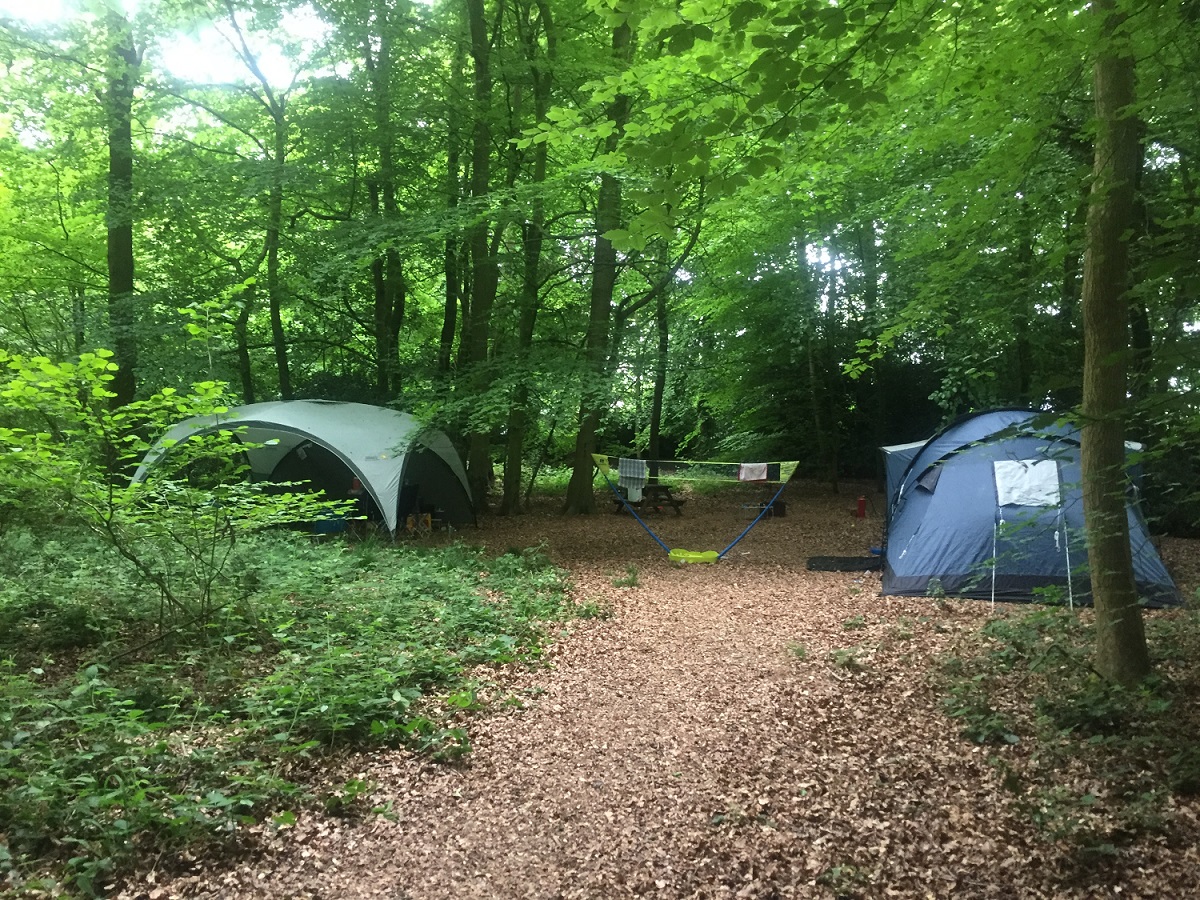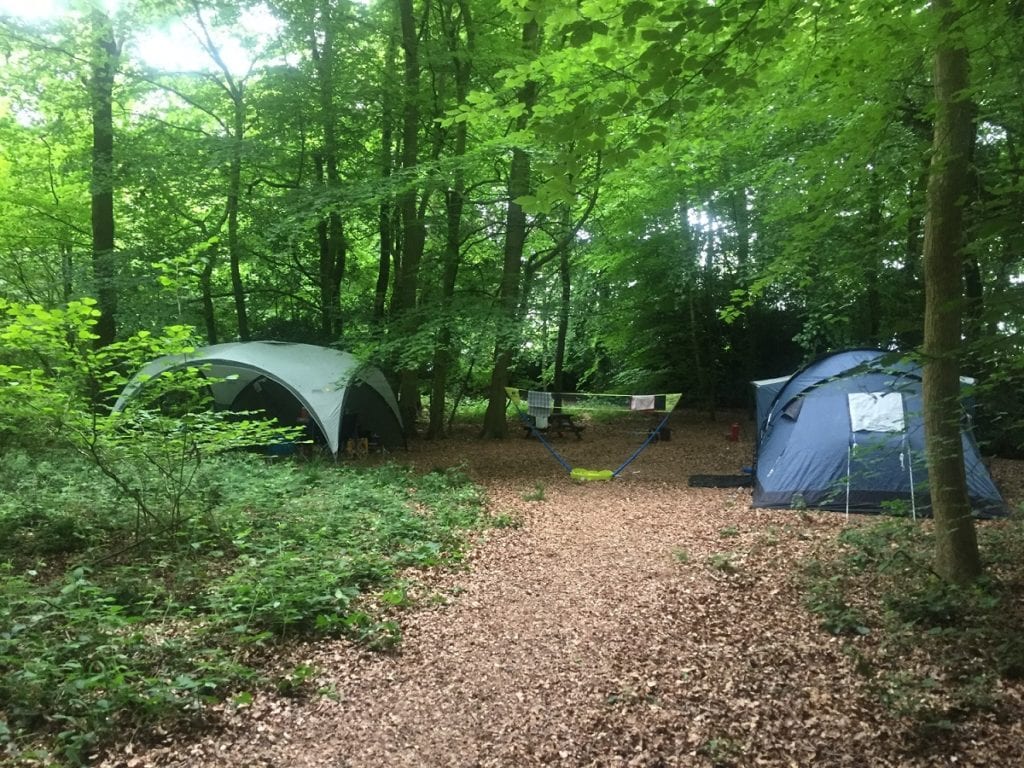 A working farm of over 1,000 acres just outside High Wycombe. Camping arrangements can be personalised to your requirements, eg: private meadows, tenting parties. Bring your own horse or pony to explore some of the many bridleways nearby.
The Chilterns View
Ewelme Down Farm, Ewelme OX10 6PQ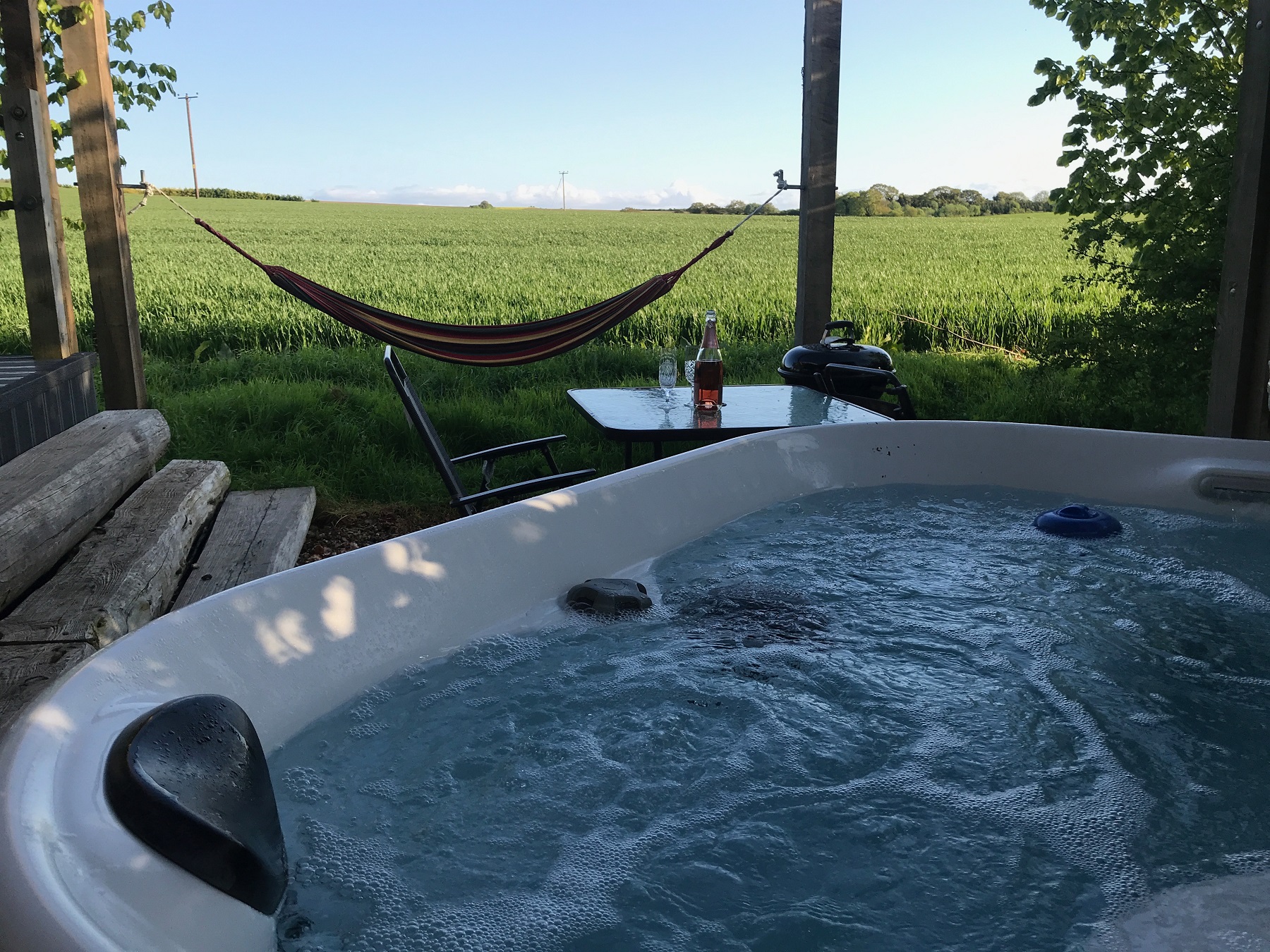 Luxury lodge accommodation, using the latest eco-friendly technology, ten minutes' walk from Ewelme. Each lodge comes complete with a king-size bed, a hot tub, en-suite wet-room-style shower, a wood-burning stove and kitchenette. Each lodge also has its own private veranda.
Chiltern Yurt Retreat
Church Ln, Wendover HP22 6NL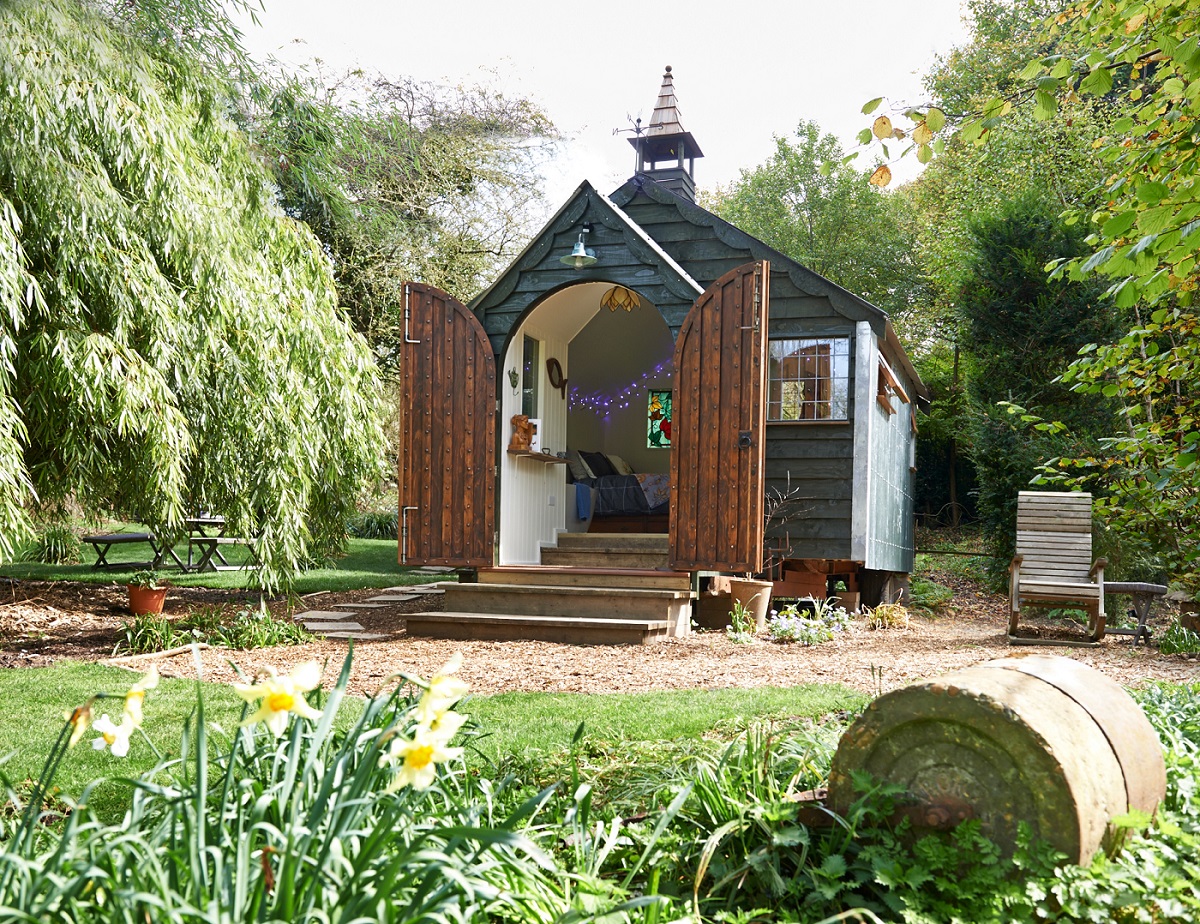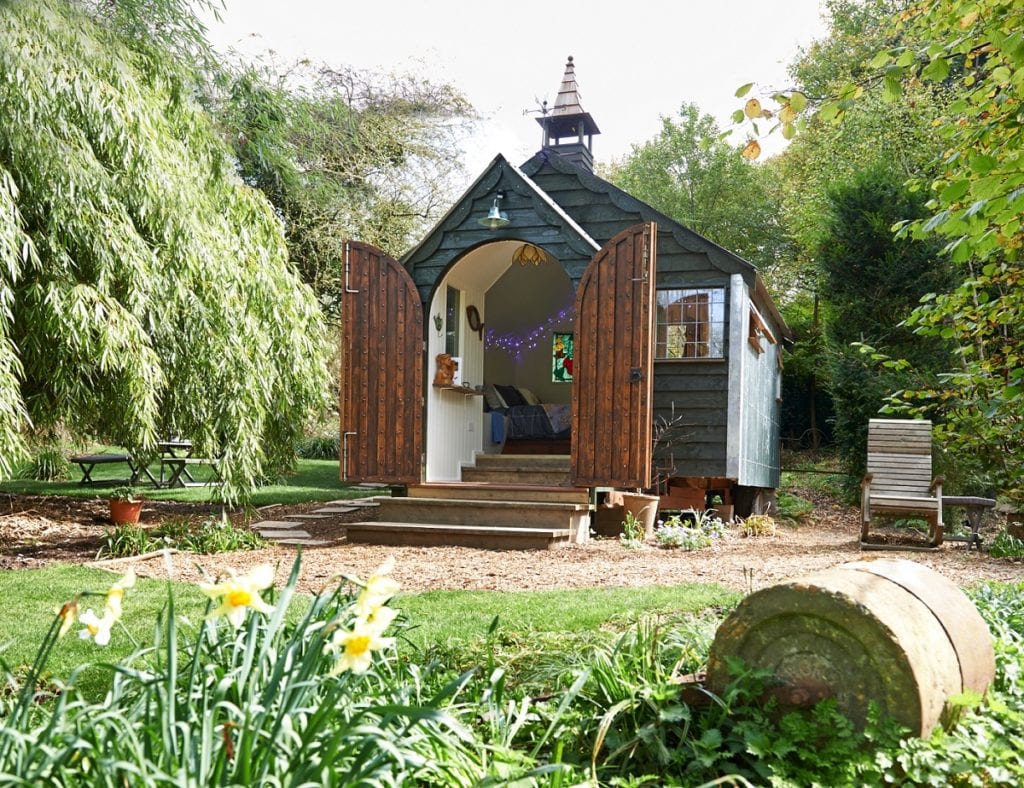 Eco-friendly glamping in an excellent location for watching birds and wildlife. Stay in a handmade Turkmen yurt, renovated chapel, tabernacle-style Badger's Bower or retro-style caravan. Well-equipped kitchen, luxurious shower room.
A taste of the Chilterns
It's a toss-up whether there are more walking routes or choices of excellent food and drink in our region; you'll need to use the former, in order not to put on too much weight from sampling the latter.
Many of our favourite pubs, cafes and tearooms have re-opened under government guidelines, with substantial gardens or outdoor spaces to aid social distancing.
The Alford Arms Just outside Berkhamsted, on the edge of the Ashridge Forest. A cheery welcome for walkers, young families and dogs, with a focus on flavour and local produce.
The Apple Orchard Café In the heart of historic West Wycombe, this offers excellent coffee and cake, with a 12-foot metallic giraffe for company.
The Bull and Butcher The central point of the beautiful small village of Turville, with picturesque walking options in all directions to help you walk off a Sunday roast, pie or suet pudding.
The Crooked Billet Based in Stoke Row, a few miles west of Henley-on-Thames, the Crooked Billet shot to fame as Britain's first gastropub. Sumptuous but unfussy food from a melt-in-the-mouth pork belly to a Thai coconut rice pudding that will have you sighing with indulgent pleasure.
The Fox and Hounds A lovely country pub and an ideal start or end point for walks around Christmas Common, near Watlington. Local sausages and succulent pies on the menu. Try not to trip over the many dogs…
The Full Moon Just outside Chesham in the small village of Hawridge, with views of the common, cricket ground and even a windmill, as you enjoy an on-tap ale with your monktail scampi.
The Jolly Farmer Cookham Dean's locals bought this pub to save it from destruction.  Now you can enjoy pasta, a pie or even a plate of plov in its glorious outdoor setting.
The Royal Standard of England The oldest freehouse in England with centuries of legends (and two ghosts!) Sunday roasts a speciality.
The Russell Arms The perfect base for a walk round Chequers, the PM's country retreat. Traditional pub menu, with additional modern seasonal options, pizzas from the stone-based oven and local ales.
The Stag and Huntsman In the quintessential Chilterns village of Hambleden, ideally located for walkers, with a wide array of eating options – we loved the sweet potato and lentil curry.
---
More information
Start planning your socially distant break in the Chilterns and Thames Valley with our fantastic Slow Travel guide: