Written by Bradt Travel Guides
New flights have landed St Helena on our list of Exceptional Places for 2018, but why should you visit this remote British outpost?
On a map, the remote island of St Helena appears to be a mere speck in the South Atlantic Ocean. But despite its size, it has more than enough to enthral the traveller, from challenging walking trails and pristine dive sites to unique plants and birds, and settlements that enjoy life at an unhurried pace. And now with flights departing from Johannesburg, there's never been a better time to visit this remote British outpost. Here are just some of the many reasons to visit.
A bijou capital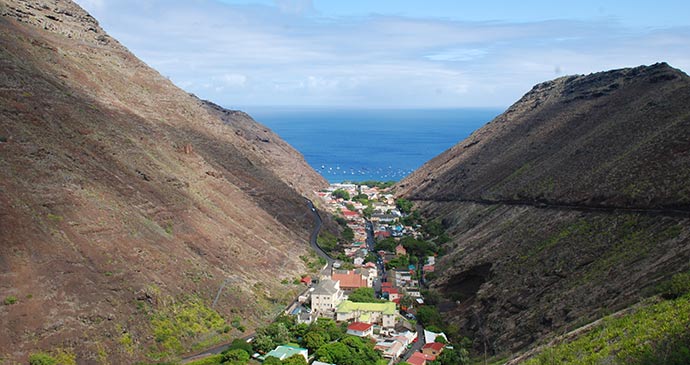 The view over Jamestown from Briars Village © Tricia Hayne
Jamestown could almost have been plucked from a Jane Austen novel. The little town stretches up a narrow valley, accessible only along two improbably narrow roads that slope down the hillside from on high. Its wide central street that once reverberated to the march of soldiers is lined with graceful houses. Its people are used to a slow, measured way of life, where it's normal to greet a passing stranger. Some visitors spend just a few hours here; others a week or more. However long you have, you're likely to discover that Jamestown is central to a real understanding of St Helena.
Fantastic wildlife-watching opportunities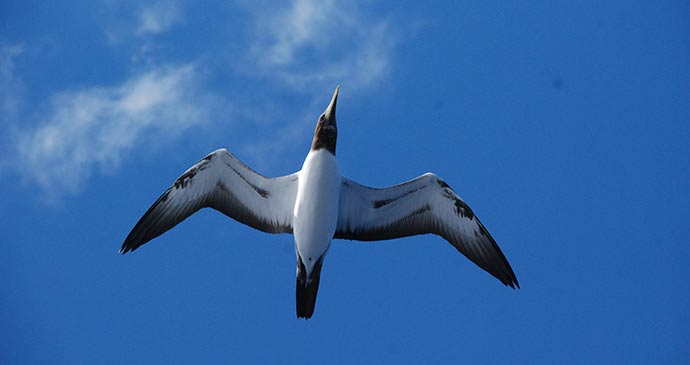 The masked booby is one of two booby species to grace the skies © Tricia Hayne
One of St Helena's biggest draws is the appearance of whale sharks around the island. They are usually present between November and May, but visitors in January will have the greatest chance of seeing and perhaps swimming with these truly gentle giants. The other big marine attraction, humpback whales, arrive during the winter months, between July and December, with calves being present from August. Pods of dolphins, especially the pan-tropical spotted species, are regularly seen off the northwest coast throughout the year. For birders, the must-see is the wirebird, St Helena's only surviving endemic bird, which is surprisingly easy to spot year round. Even for the least-interested visitor, the knowledge that you are in the only place in the world where you can see this little plover is pretty humbling.
Excellent walking trails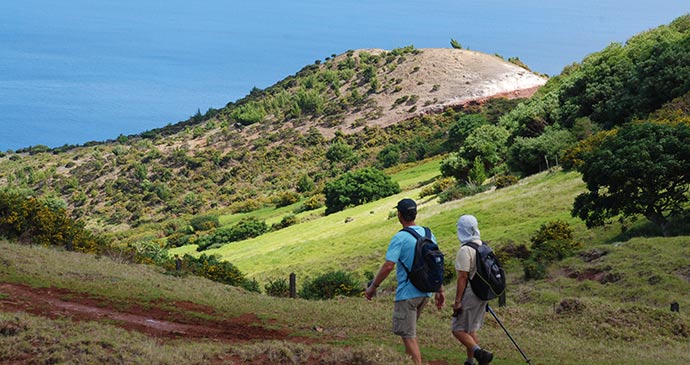 South West Point is one of the best and most accessible of the postbox walks © Tricia Hayne
Dramatic seascapes, scenic grandeur and postbox walks attract and challenge hikers. Walking in the summer months, with a fierce overhead sun and little shade, can be difficult, but there's usually a breeze outside Jamestown, and the rewards are significant. It's often more pleasant later in the year, although rainfall tends to be higher between July and September.
A fascinating history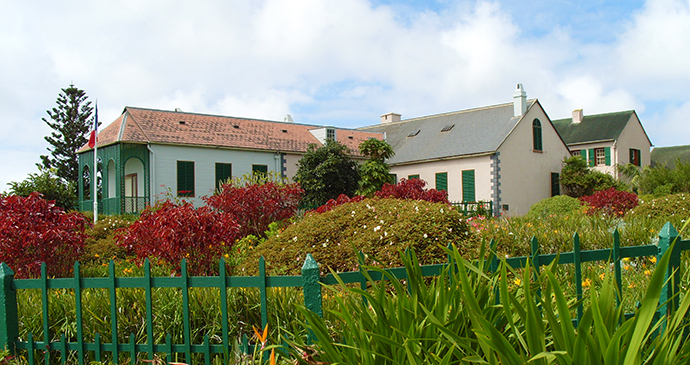 Longwood House was Napoleon's residence while he was in exile on the island © St Helena Tourism
Military history and its related sites abound, from the garrisons established by the East India Company through the whole story of Napoleon's exile and on to the Boer War.
Out-of-this-world diving
Whale sharks are one of the biggest draws to St Helena © Marine section, Environmental Marine Division
Clear water with good visibility, interesting marine life – including some easily spotted endemic fish – and numerous wrecks make diving a very attractive option on St Helena. Water temperatures are warmest between about October and April, but diving is possible year-round.
The opportunity to visit even remoter islands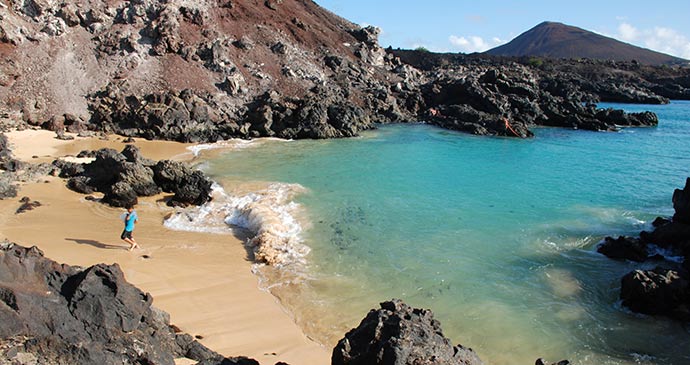 Comfortless Cove is a scenic spot for swimming or snorkelling on Ascension Island © Tricia Hayne
You thought St Helena was the remotest island in the South Atlantic? Think again. Some 1,100km to the northeast and 2,400km to the south respectively are the islands of Ascension and Tristan da Cunha, widely billed as the most far-flung islands in the world. With only a few hundred inhabitants, these outcrops are wild, rugged and exciting, home to thousands of seabirds and walking trails that rival those on nearby (!) St Helena. To reach the islands is no mean feat – Ascension requires a day trip on the RMS St Helena, while Tristan can only be reached by cargo or cruise ship from Cape Town.
---

Discover the World's Travel Specialists have extensive first-hand knowledge of St Helena and are experts at tailor-making a holiday to suit your requirements. Whether your interest is in learning about the island's history, sampling local produce or spending time in search of wildlife – or a combination of all of these – they can help ensure you don't miss a thing during your visit.
Get 10% off our guide to St Helena: