Written by Bradt Travel Guides
From unique local events to charming villages and stunning stretches of coastline – South Devon is the ideal destination for Slow travel. Here are seven reasons to visit the region.
Explore Dartmoor's wild moors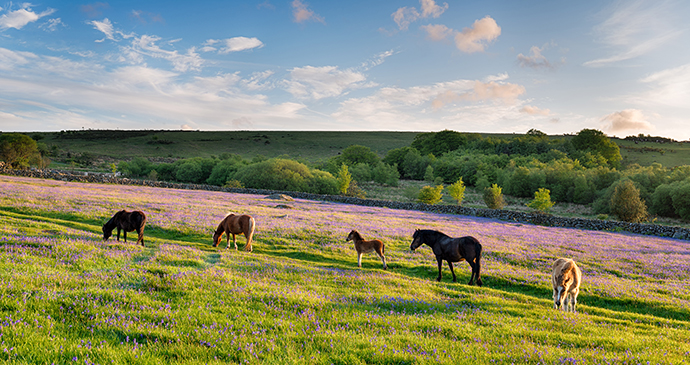 Dartmoor ponies are an integral part of moor conservation © Helen Hotson, Shutterstock
Dartmoor is one of England's last true wildernesses, where you can wander for hours without seeing a house or road. Its slopes are scattered with remnants of its prehistoric past. But the national park is not all high moorland; around the perimeter are small villages, cultivated fields and tumbling rivers.
Experience a sense of local community
Marldon's Apple Pie Fair is just one of the region's unique events © David Ayres
Rows of thatched cottages are as typical of Devon as clotted cream. So too is the feeling of community, whether swapping books in the 'library' – which at Kenn is housed in a phone box – or taking part in a unique local event, celebration, or festival. And a village, of course, wouldn't be complete without its local pub, the perfect place to sample some locally brewed cider.
Discover some of England's best churches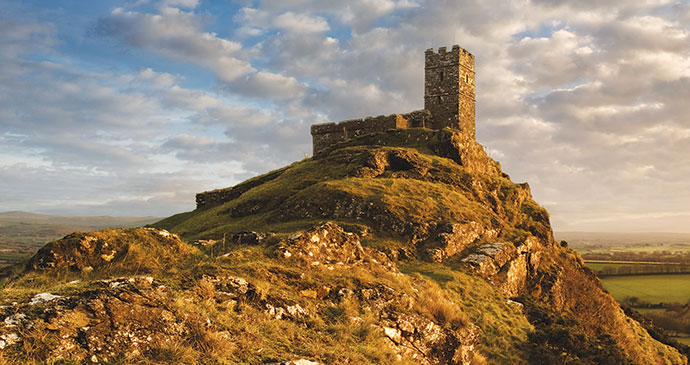 The church at Brentor is the highest in the country © Visit Dartmoor – Official Dartmoor Tourism Organisation
The county's churches are storerooms of history, with their medieval screens, stained-glass windows and enigmatic carvings. Devon is notable for its carved bench ends, often portraying mythical beasts and bizarre figures.
Taste the region's finest produce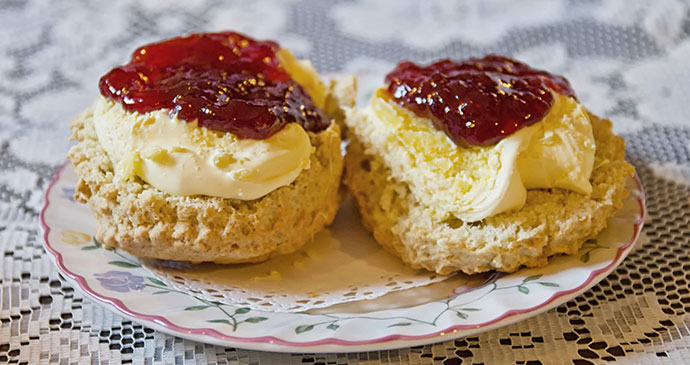 A cliché but a must! Cream teas are common throughout the county © Unique Devon Tours
South Devon has treats for everyone. Cream teas and cider are famously associated with the region, but there are also plenty more culinary delights to be sampled. The local seafood is superb and cheeses – ranging from hard and nutty to soft and squashy, and from raspingly strong to gently creamy – can be found on sale locally. The mild climate and south-facing slopes are also conducive to wine-making. Almost every town has a market selling the freshest of lipsmacking local produce.
Explore Devon from the water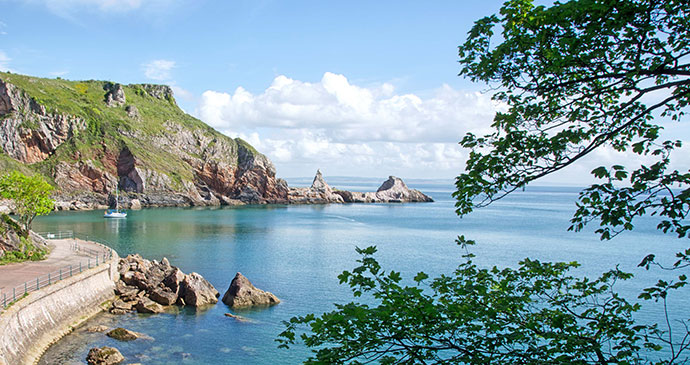 South Devon is home to some of the most beautiful stretches of coastline in the country © Unique Devon Tours
South Devon is the place for messing about in boats, whether on the sea, estuary or the River Dart. Swimmers have a choice of secluded coves or wild swimming in rivers and lakes, as well as picturesque beaches. Unlike sandy North Devon, many of the beaches in the south are shingle or a mixture of shingle and sand, but any slight disadvantage is offset by their setting, tucked into coves and framed by greenery. Some (such as Wembury) have rock pools to explore; others (for example Anstey's Cove) have exceptionally beautiful pebbles.
Visit the homes of the great and good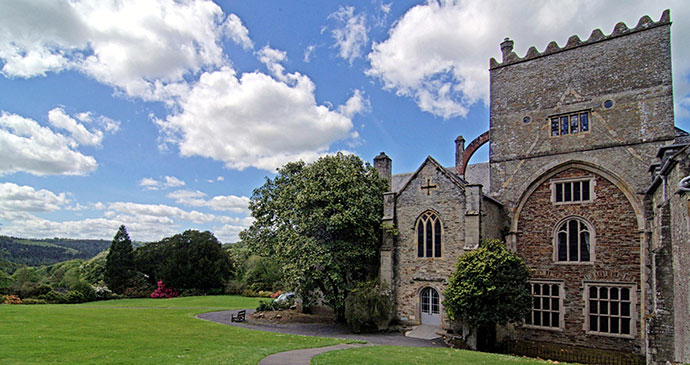 Buckland Abbey is a former home of Sir Francis Drake © Unique Devon Tours
Devon's wealthy families built the county's finest castles, and later the imposing manor houses with their meticulously landscaped gardens. Highlights include Buckland Abbey, a former home of Sir Frances Drake; Delamore House, which opens in May for a garden sculpture and art exhibition; and Dartington Hall, home to one of the finest gardens in Devon. Like the village churches, these houses bring local history to life.
Spend a day in 'Britain's Ocean City'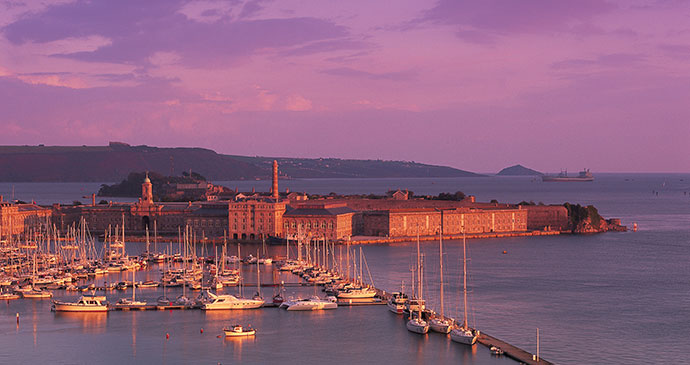 Plymouth's Royal William Yard was formerly the old Royal Naval victualling yard © Visit Plymouth
Big, sprawling, maritime Plymouth – self-styled 'Britain's Ocean City' – was in olden times the haunt of seafarers, smugglers, pirates and world explorers, and traces of its Elizabethan past remain in the Barbican's cobbled alleys. In 2020, it hosts the 400-year celebration of the Mayflower's epic voyage.
---
Inspired to visit South Devon and Dartmoor? Our new guide to the region is out now: