Written by Bradt Travel Guides
Put simply, Ghana is one of Africa's most rewarding travel destinations. What it lacks in a 'big-name' attraction it more than makes up for in sheer variety. Get up close with rare birds along Africa's oldest canopy walkway, visit one of the traditional kente craft villages of the south or marvel at the magnificent architecture along the Gold Coast.
A cosmopolitan capital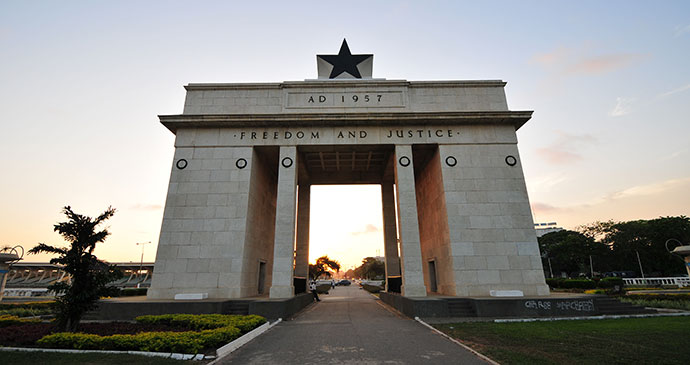 Black Star Arch on Independence Square is one of Accra's most imposing monuments © Felix Lipov, Shutterstock
From historic Jamestown to vivacious 'Oxford Street' in the trendy suburb of Osu, Accra is one of Africa's most invigorating cities, whether you are into craft shopping, museums, nightlife, eating out or just hanging out at La Beach.
A dazzling coastline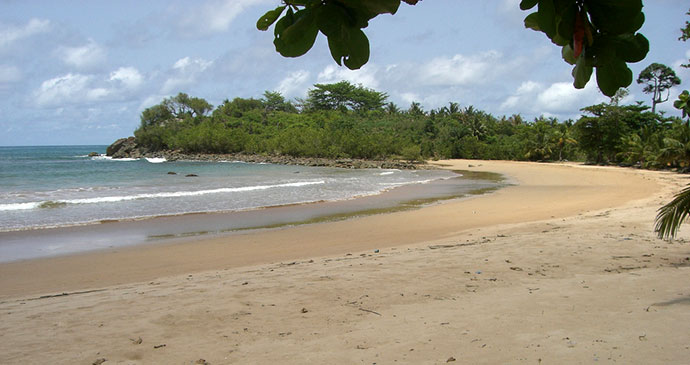 The beach at Busua is famous for its carefree vibes © aripeskoe, Wikimedia Commons
With over 500km of coastline, Ghana is not lacking in its share of beaches. This short but scenic stretch of coast west of Takoradi is the ultimate Ghanaian beach chill-out venue. Strung along a wide sandy beach, Busua is generally regarded to offer some of the safest swimming in the country and has also emerged as a focal point of Ghana's ever-growing surfing scene.
Colourful craft villages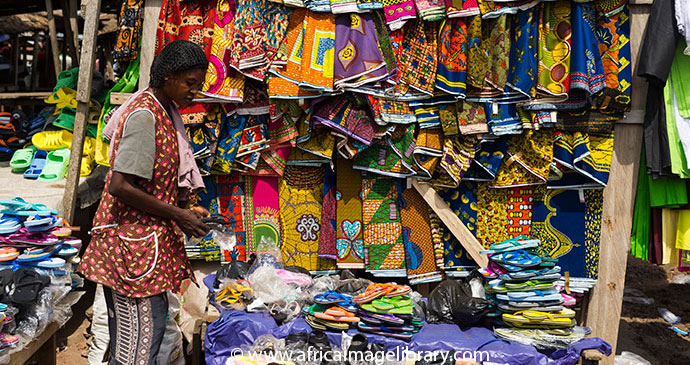 Kente cloth on sale at Agomanya Market © Ariadne Van Zandbergen
Of all the crafts practised in West Africa, few are more readily identifiable with a particular country than the kente cloth is with Ghana. Characterised by intricately woven and richly colourful geometric designs, the cloths are generally dominated by bold shades of yellow, green, blue, orange and red. The southern region of Greater Ashanti lies at the heart of Ghana's traditional cloth industry, with many craft villages offering visitors the chance to see traditional kente weavers at work.
Magnificent mud mosques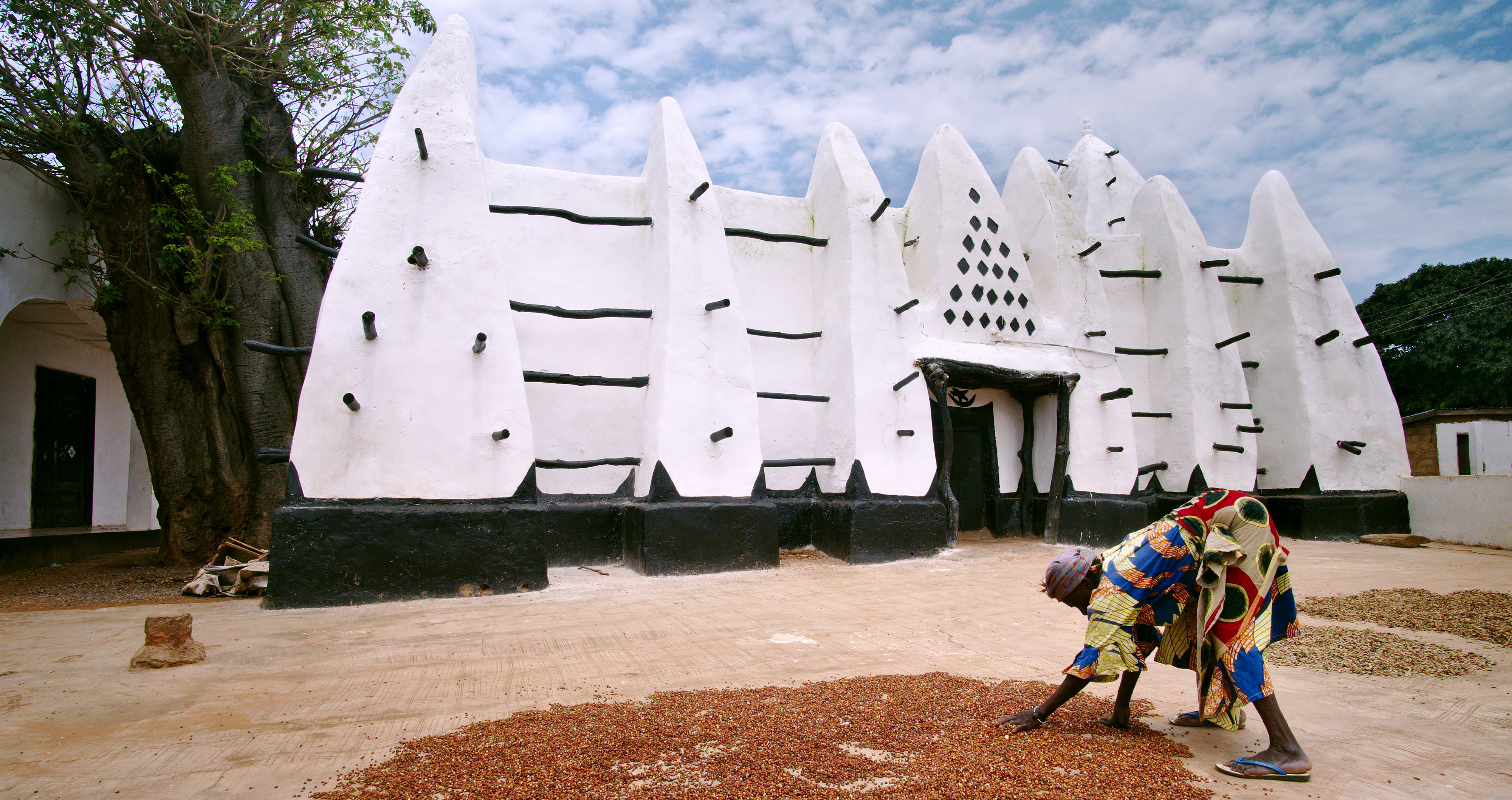 Larabanga Mosque is one of the best examples of Sahelian architecture in West Africa © Nancy Chuang @nancyc_huang
Northern Ghana is studded with centuries-old West Sudanese-style whitewashed mud-and-stick mosques, the best-known of which is Larabanga Mosque. With its broadly rectangular timber-frame structure, whitewashed mud walls, and supported by around a dozen bulbous buttresses spiked with protruding timber struts, Larabanga is decidedly surreal. The western wall is shaded by a baobab that some claim matches the building itself for antiquity. Not only a masterpiece of West Sudanese architecture, Larabanga Mosque is also an important pilgrimage site for local followers of Islam.
An Atlantic slave-trade history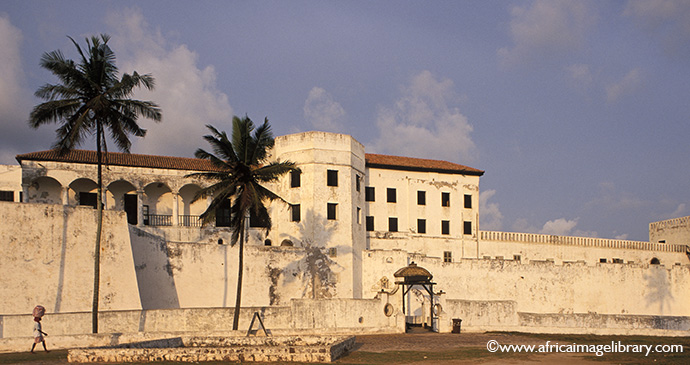 St George's Castle in Elmina offers excellent views across to the beach and over the town © Ariadne Van Zandbergen
Cape Coast and Elmina are centuries-old trade and military rivals protected by two of the oldest, largest and best-preserved Europeanbuilt castles in West Africa. Owing to their great antiquity and nefarious role in the Atlantic slave trade, the castles at Cape Coast and Elmina are of global significance as the centrepieces of a UNESCO World Heritage Site embracing all the fortified buildings along the Ghanaian coast. Perched on a rocky promontory between lagoon and ocean, St George's Castle, founded in 1482, is the oldest extant colonial building in sub-Saharan Africa. Also sometimes called Elmina Castle, the whitewashed building, now maintained as a historical monument and museum, offers excellent views across to the beach and over the town.
The brilliant local festivals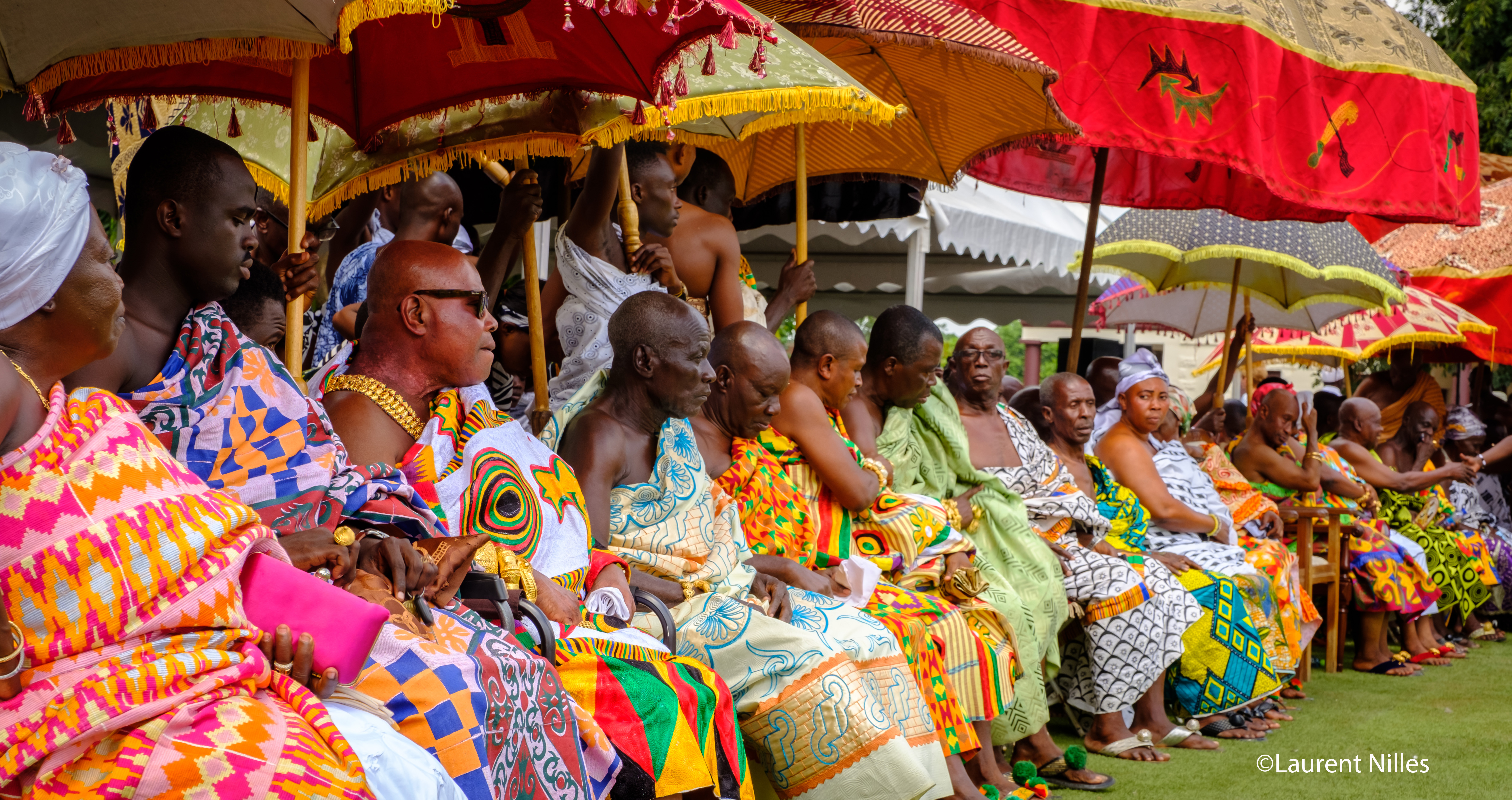 Ghanaian festivals are a colourful affair © Laurent Nilles
A notable feature of Ghanaian society is the enormous number of local festivals that take place throughout the year, celebrating everything from yams to waterfalls. Few travellers are likely deliberately to select the dates of their trip to Ghana to coincide with any one particular festival, but it's certainly worth taking note of any festivals that will take place while you are in Ghana, and making the effort to be in the right place at the right time.
Africa's first canopy walkway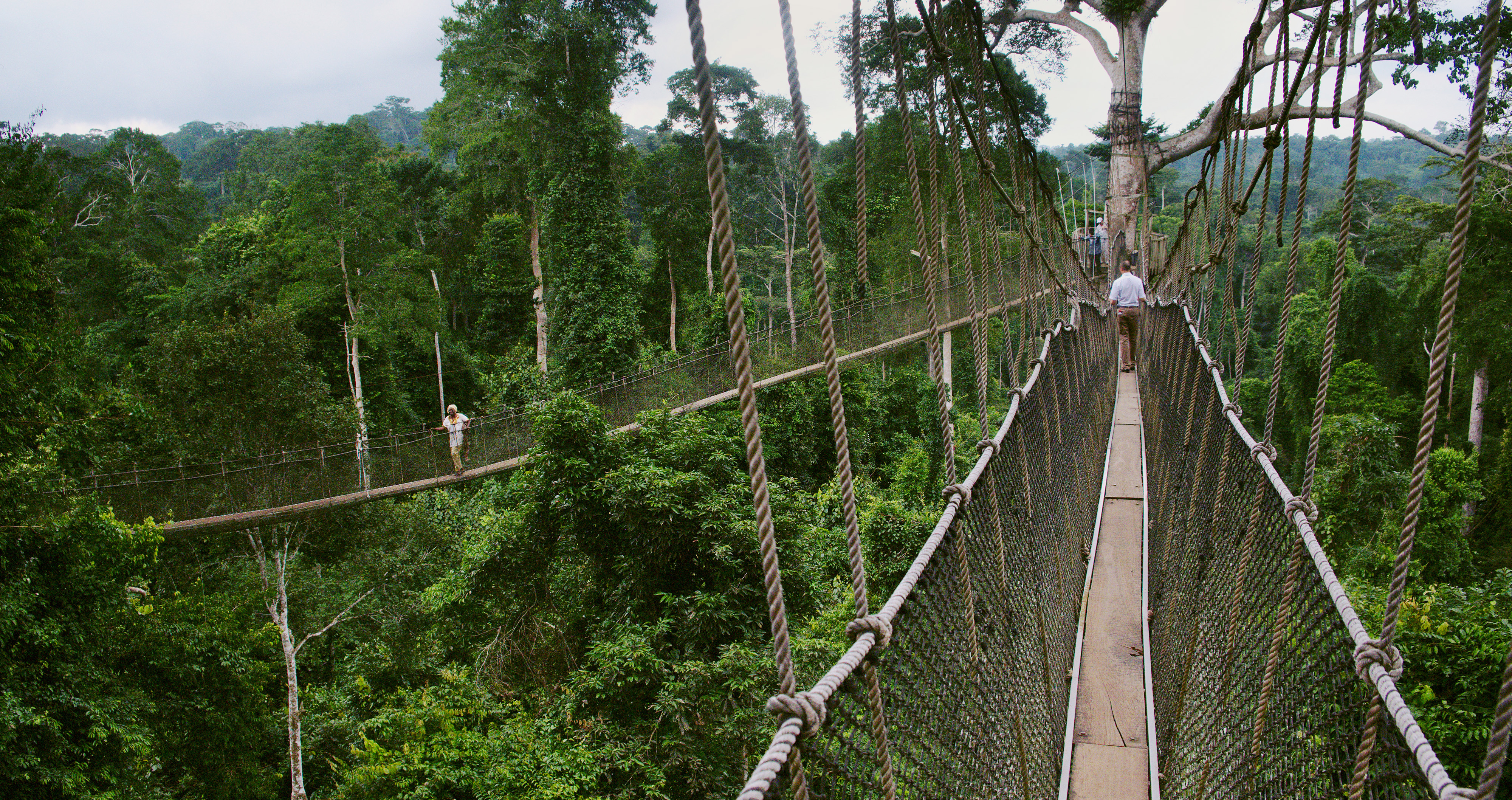 Kakum National Park's canopy walkway offers sensational views © Nancy Chuang @nancyc_huang
Constructed in 1995 with the support of USAID, the canopy walk at Kakum National Park is an extremely popular activity, and much publicised. The 350m-long, 40m-high wood-and-rope walkway is suspended between seven trees and broken up by several viewing platforms, boasting the most accessible place to seek out some of Ghana's elusive forest wildlife. Though a little gimmicky, it is undoubtedly good fun, and offers a rare opportunity to look actually into the forest canopy, a breathtaking experience in itself, though emphatically not for those with a poor head for heights.
---
Get 10% off our 2019 Ghana guide: