Written by Bradt Travel Guides
Whether you're looking to relax or you're seeking adventure, Cape Verde has something to offer. The stunning set of ten islands is home to a huge variety of beaches, hiking trails, delicious local cuisine and more, meaning that there's plenty for everyone to enjoy. So no matter what it is that you're looking for, you should start planning a trip.
Relax on one of the many beautiful beaches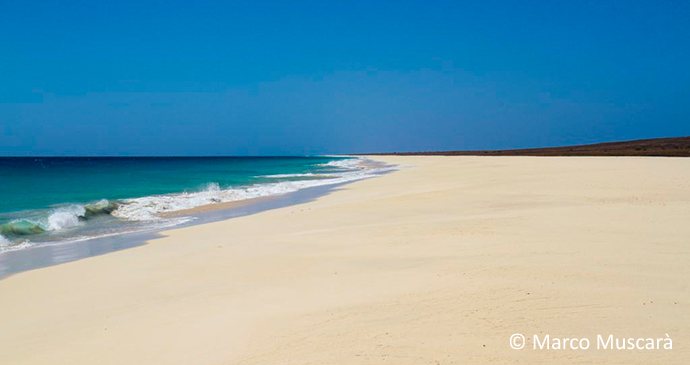 Beautiful Santa Mónica Beach, located on Boavista Island © Marco Muscarà
Cape Verde boasts hundreds of miles of breathtaking coastline and visitors will be stunned by the array of beautiful black and white sand beaches that can be found across the islands. Many, especially those on the islands of Sal and Maio are remote and unspoiled, making them the perfect locations for relaxing on. Alternatively, you can head to the island of Boavista, where you will find the breathtaking Santa Mónica Beach. The long, isolated stretch of sand is the perfect spot for walking and swimming.
Or catch some waves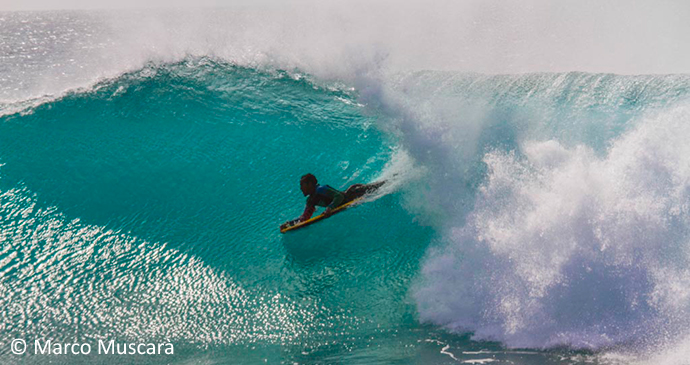 Enjoying the surf at Ponta Preta on Sal Island © Marco Muscarà
If you're feeling a bit more adventurous, many of Cape Verde's beaches are also great locations for surfing. Thanks to the warm water and large swells, Cape Verde's reputation as an international surfing location is steadily growing. The most famous island for surfing is Sal, where you can hire a board and catch some waves at Ponta Preta beach – a long, classic right-hand reef with 200m rides.
Enjoy the local music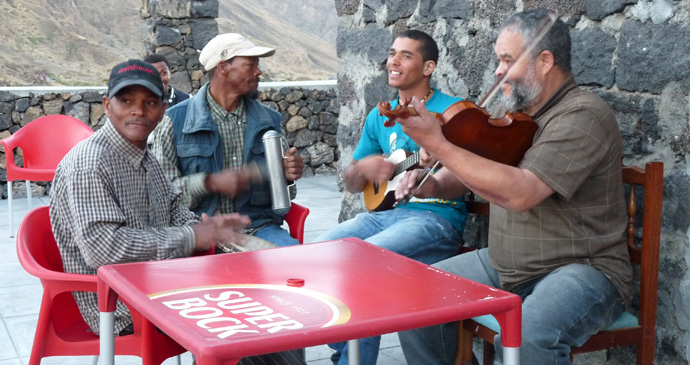 Musicians in the town of Chã das Caldeiras © Ji Elle/Wikipedia
Music underpins Cape Verdean life and the country relies heavily on its varied musical traditions to project its culture and history, both within the islands and also on to the world stage. No visit to the islands is complete without enjoying the local music at some point. However you get to do so; whether you hear a CD being played on public transport, listen to a band playing in a restaurant, or witness a frenzied and spontaneous music session in an unlikely location, your experience is likely to be moving and memorable.
Appreciate the marine life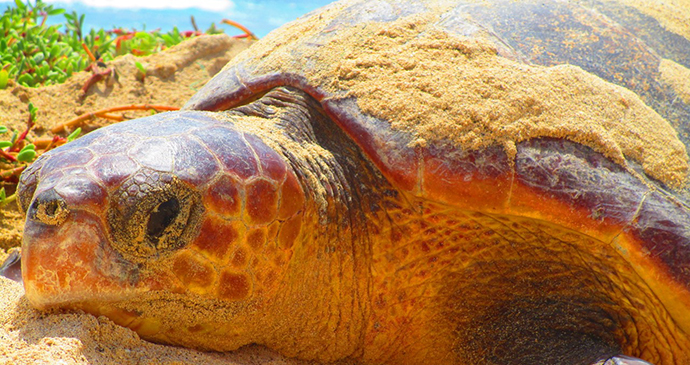 Cape Verde is home to 5 species of turtle © Project Biodiversity
Many species on Cape Verde exist nowhere else in the world. The variety of marine life that can be found in the waters surrounding the islands is particularly astonishing; so far scientists have catalogued 639 species of fish including mantas and whale sharks and more than 17 species of whale and dolphin, including the humpback whale. Marine turtles can also be found, as the islands are an important feeding area for five species. The highest levels of marine biodiversity are around Boavista, Sal and Maio, which share a marine platform. Various locations across the islands also offer whale watching trips and turtle tours.
Climb Pico de Fogo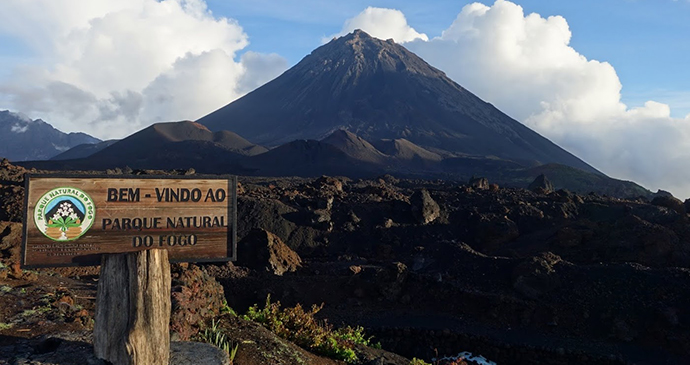 Pico de Fogo is Cape Verde's highest peak © Martin Haigh
Pico, located on the island of Fogo, is Cape Verde's highest peak. For many visitors, climbing the 2,829m spectacular volcano cone is the highlight of their visit. In total, the ascent and descent can take anything from 3 to 6 hours depending on your fitness, so you may wish to spend a night or two on the island to relax after a long days walking. Hiring a guide is highly recommended, not only for safety reasons, but also to enrich your experience. During your hike, English speaking guides will provide you with plenty of information, and you will be able to find out first-hand what it's like to have experienced a volcanic eruption and its consequences.
Visit Pedra de Lume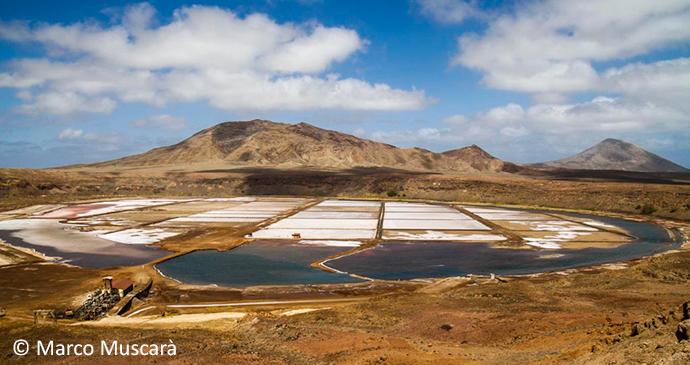 Bathe in the saltpans at Pedra de Lume © Marco Muscarà
Pedra de Lume is a spectacular must-see for anyone who visits Sal island. Inside a ring of low mountains lies a sweeping geometry of saltpans in blue, pink and green depending on their stage of salt formation, all separated by stone walls. You can take a dip in one of the saltpans or you can sit, listening to the water lapping in the lakes below and the cry of an occasional bird circling the crater rim.
Taste the local
delicacies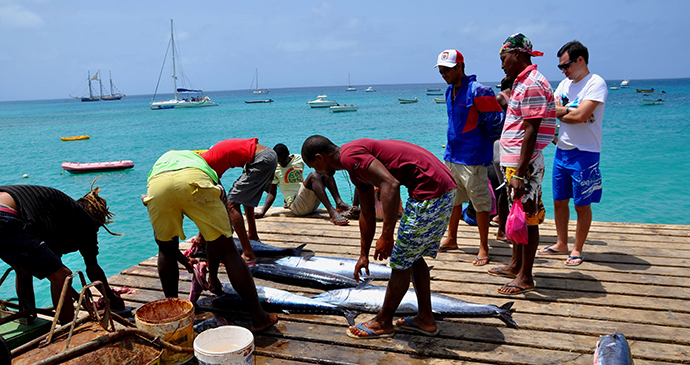 Fishermen on Sal Island collecting the catch of the day © Styve Reineck/Shutterstock
No trip to Cape Verde would be complete without trying out some of the local cuisine. By doing so, you'll not only be eating some delicious food, but you'll also be giving something back to the locals. Fish lovers in particular will be in heaven as the grilled lobster is superb, as are the fresh tuna, octopus and a multitude of other delicacies.
---
Ready to plan a trip? Here's 10% off our Cape Verde guide: