Written by Laurence Mitchell
The Roma in Serbia arrived in the Balkans sometime around the 10th century after a slow migration west from India. Throughout their history in the southeast Europe they have remained, for the most part, outside mainstream culture, having little bearing on political and social systems of the countries they lived in. For the most part Serbia's Roma live in poor conditions eking out an existence at society's fringes. Few Roma get to enjoy the benefit of a full state education (unlike other minorities in Serbia, Roma children are not taught in their native language); consequently, many are illiterate.
Despite their lowly status, and the rising incidence of racist violence against them, Roma are grudgingly admired in some quarters. In particular, they are lauded for their skill as musicians, and Roma wedding bands always have plenty of work. Some musicians of Roma descent, like trumpet player Boban Marković and his son Marko, have gone on to become household names with a reputation that extends beyond national boundaries.
If you have an interest in Roma culture then here are some places you might want to visit while on your travels:
Guča Trumpet Festival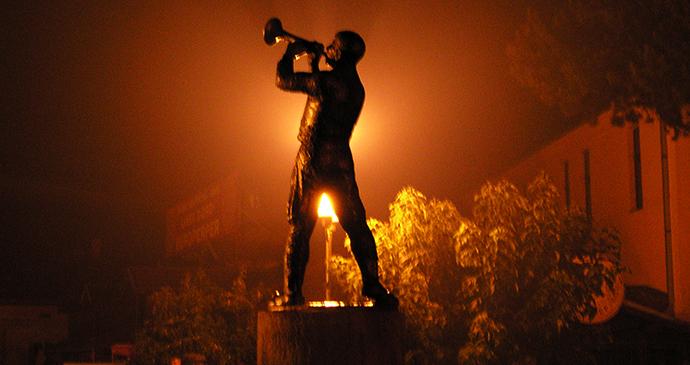 Guča Trumpet Festival attracts many Roma musicians © Svickova, Wikimedia Commons
Many musicians in south and central Serbia, Roma especially, took to playing the trumpet as a result; they had their advantages over more traditional instruments, being harder-wearing, easier to keep in tune and, most important, they were much louder. The annual Guča Trumpet Festival in central Serbia is a showcase for Roma musicians and now-famous Roma performers like Boban Marković first made their name at the event. The most popular style played by these bands is called čoček, a fast 2/4 dance that is performed better when lubricated with a few glasses of šljivovica.
Vranje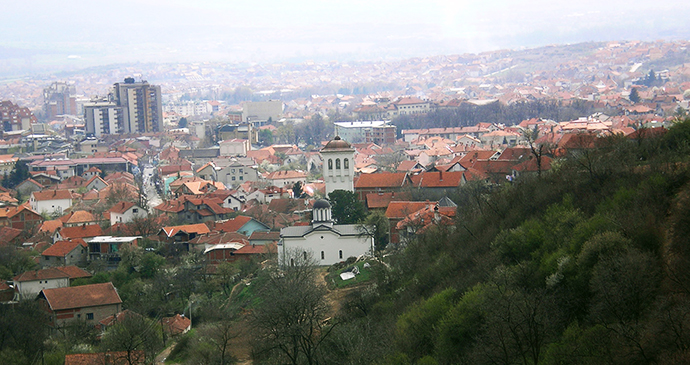 Vranje has one of the highest proportions of Roma residents of all Serbian towns © Wlodzimierz, Wikimedia Commons
Poljanička street in Vranje is the heart of the town's Roma quarter, with women in long dresses sitting on their haunches smoking, violin music blaring from cassette players, and groups of burly men in singlets playing cards on the pavement. You may notice that most of the houses are built according to Roma tastes, opening straight on to the street, with external steps leading down from the upper floors. It is an intimate scene: poor but with a satisfied, self-contained air, a completely different atmosphere from a few hundred metres away where life is lived much more behind closed doors. There is no problem walking through the area as long as you don't appear to take too much interest in what you see. Roma, understandably, do not take kindly to outsiders nosing in on their affairs. Stopping to take photographs uninvited is probably ill-advised too.
Vladičin Han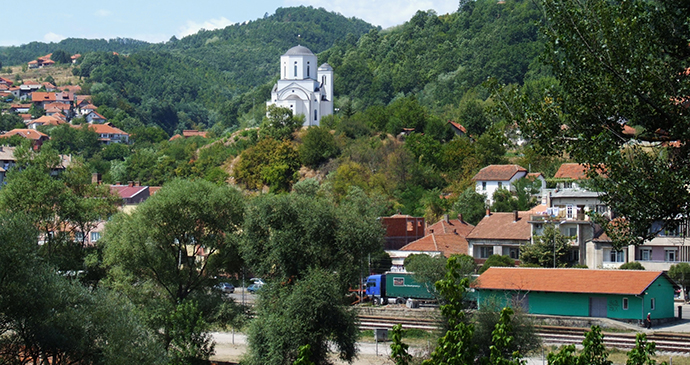 Vladičin Han in southern Serbia is the heartland of the country's brass-band culture © Pudelek, Wikimedia Commons
The small town of Vladičin Han is the heart of brass-band country and musical traditions are particularly strong here. All of the villages in this region have their own brass bands, mostly Roma – some have several – and the players around here are considered to be among the best in the country. The much-feted Guča champion, Boban Marković, hails from Vladičin Han.
Skadarlija, Belgrade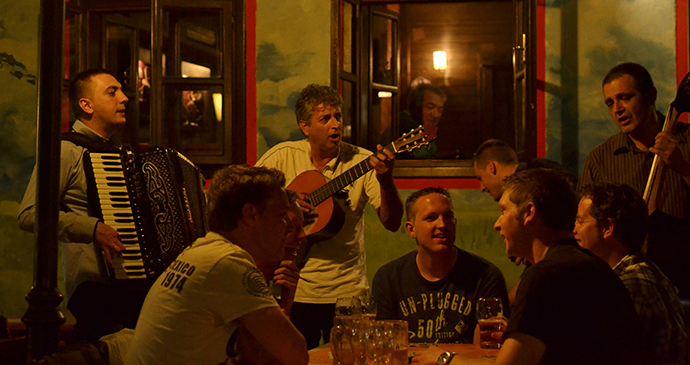 Roma musicians entertaining diners at a Skadarlija restaurant © Krumb77, Wikimedia Commons
The sloping cobbles of Skadarlija are a tiny bohemian enclave in Belgrade. This corner of the city was first settled by Roma in the 1830s who occupied the abandoned trenches in front of Belgrade's defensive walls. Their flimsy Gypsy huts were replaced by more solid buildings in the middle of the century as the area became home to craftsmen and lowerrank bureaucrats. By the turn of the 20th century, Skadarska Street had become a focus for the city's bohemian life and a haunt of Belgrade's artists, actors, writers and musicians. Nowadays, you can eat Serbian national food served by waiters in national dress to the accompaniment of Roma musicians.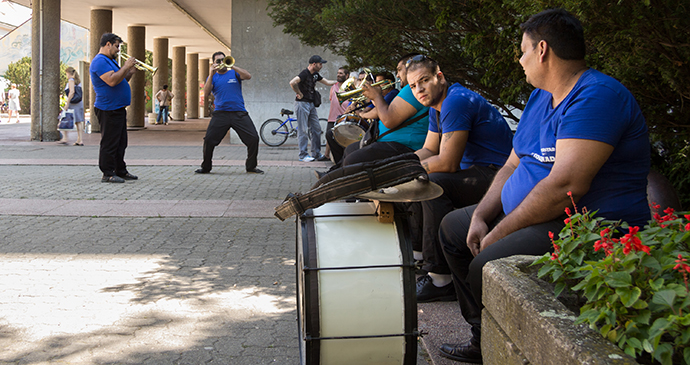 A Roma band rehearsing before a wedding © Balkans Cat, Shutterstock
Elsewhere in Belgrade, there are often brass musicians hanging around looking for work at the patio of St Mark's Church or at Kalenić Market, which lies close to a nearby registry office. These bands have the endearing habit of sometimes rehearsing on the street close to tall buildings, like those near the railway station, that provide natural amplification for what is already pretty loud music – a magical sound cutting through the rumble and clatter of rush-hour traffic.
Niš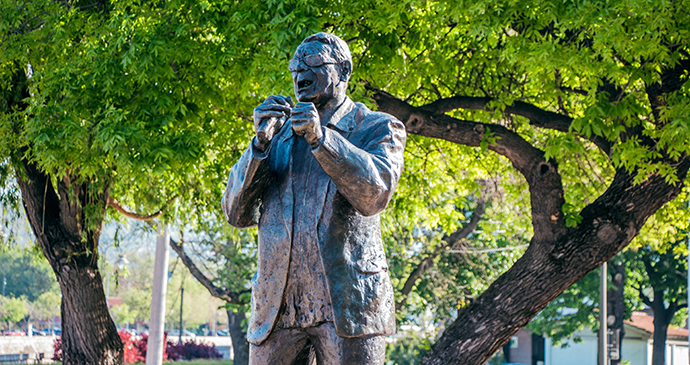 The statue of the famed Roma crooner Šaban Bajramović in Niš © Nikolic Dragoslav, Shutterstock
Around the entrance to Niš's Tvrđava and Svetna markets are dozens of vendors selling all manner of things: mushrooms, plums in buckets, sprigs of herbs and dried flowers. Most of the vendors are old, black-clad, country women or Roma of either sex, too marginalised by poverty and the limited goods they have for sale to afford a pitch inside. Indeed, it is in this part of Niš that the city's large Roma population becomes evident, their obvious poverty in stark contrast to those other citizens who frequent the fashionable cafes across the river in Pobeda. Across the river from the fortress, in a shady park stands a statue dedicated to the memory of the Roma singer Šaban Bajramović, the 'King of the Gypsies', who was a citizen of Niš. Despite enormous musical success and acclaim during the course of his colourful life, Bajramović died in poverty in the city in 2008.
---
Are you ready to party the night away at the Guča Trumpet Festival? Start planning your trip now with 10% off our new guide to Serbia: