Written by Tim Clancy
Queen Katarina of the medieval Bosnian state is definitely the most famous woman in Bosnian history. She left deep traces in the history of this nation through her tragic destiny. She came to the area in 1446 by her marriage to King Stjepan Tomaš and lived for 17 years between Bobovac Fortress and Kraljeva Sutjeska. She was captured with the fall of Bobovac in 1463 and is believed to have fled in exile to Rome. It was reported that her children were taken to Istanbul, where her son converted to Islam, became a janissary and was later a major figure in the Ottoman administration.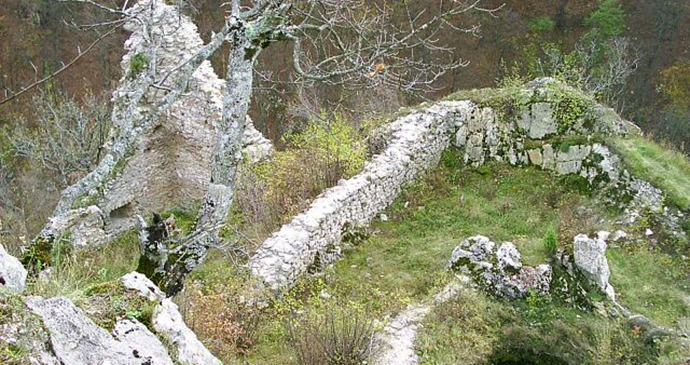 The ruins of Bobovac Fortress today © Martin Brož, Wikimedia Commons
She is said to have had a great love for the area and its people. Legend has it she suffered for her homeland until the day she died and had always yearned to return to her beloved Kraljeva Sutjeska. That sense of love and pride has been passed down from generation to generation, as the women of Kraljeva Sutjeska continue to wear black scarves in mourning and respect for the exiled queen. Even today, more than 500 years after her death, every 25 October is celebrated with a traditional Mass in the monastery and the church in the name of Queen Katarina.
---
For more about Bosnia and its history, treat yourself to a copy of our guide with a 10% discount: