Written by Bradt Travel Guides
M
y Perfect Day in Shropshire – win a two-night stay at Hopton House B&B
To celebrate the release of our new Slow Travel Shropshire guide by Marie Kreft we are running a special competition to find the most perfect day in the county.
To enter, simply write a description of your perfect day in no more than 500 words. Your day might have really happened or be something imagined: it could include soaking up the history at Ironbridge Gorge, hiking on the Long Mynd or tucking into local goodies on the Magnalonga in Ludlow. Whatever shape your perfect day might take, we want to hear what makes Shropshire special to you.
---
The winner will receive a two-night break for two at
Hopton House B&B,
outside the small town of Craven Arms. Hopton House is a relaxed and friendly rural retreat with a touch of luxury and offers three individually designed rooms from where to plan your explorations of the county. The winning entry will also be published in an edition of the
Shropshire Star
.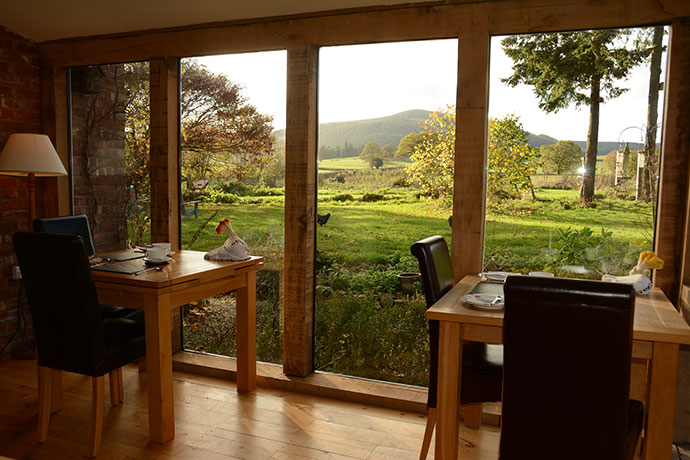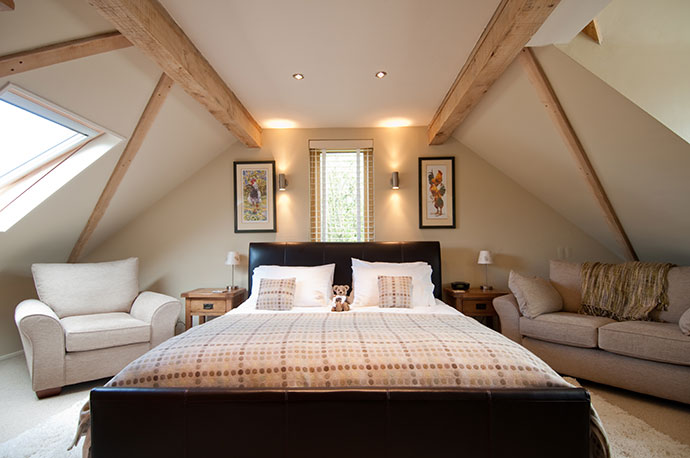 Three runners up will receive a copy of Slow Travel Shropshire by Marie Kreft.
Send your entry, in no more than 500 words, to either
Competitions@bradtguides.com
, with 'Shropshire competition' as the subject line, or post it to Hugh Collins (Shropshire competition), Bradt Travel Guides, IDC House, The Vale, Chalfont St Peter, Bucks, SL9 9RZ.
Entries must be receieved by 31 May, and the winner and three runners up will be notified on 30 June.
The entries will be judged by Marie Kreft, who will pick her favourites based on their passion, colour and originality. Read Marie's own perfect day below.
My Perfect Day in Shropshire by Marie Kreft
My perfect day begins in the hilltop town of Ludlow to the first peal of St Laurence's Church bells. Market traders call morning greetings as they lay out their stalls in Castle Square: pork pies, scotch eggs, liquors, charms of cheeses. In homage to Ludlow's medieval marcher lords – and the town's modern reputation as a foodie destination – my friends and I seek out a baron-sized breakfast in a cosy café. We feast on bacon, sausages, eggs and bakery-warm buttered bread, washed down with tea and Herefordshire apple juice. Few ingredients have travelled more than 30 miles to reach our happy bellies.
Calling briefly back to the market, now open and thronging with early shoppers, I buy treats from my favourite artisan maker, Love Fudge. We make the short walk to Ludlow station and board a Church Stretton-bound train. It takes only 16 minutes to reach the sloping town nestled in the Shropshire hills, loved by Victorian travellers for its alpine-like setting. We wander through the churchyard to Rectory Wood and scale the hill through woodland to reach the moonscape plateau of the Long Mynd. The only other souls we encounter are sheep and Welsh mountain ponies, grazing on tufts of moorland heather.
After two hours of walking and easy chattering, we enter Carding Mill Valley. The sun has broken through so, casting off our trainers and socks, we paddle down the stream that chuckles beside the pathway until we reach the pavilion café to order a light lunch. One of my friends finds a Mary Webb novel in the National Trust bookshop: I'm delighted someone new will soon share my love for the Shropshire author, whose writing blazes with vivid descriptions of nature.
Returning to Church Stretton we board a train to Shrewsbury, Shropshire's genteel county town. This takes only 15 minutes, giving us time to catch the shops before they close. I buy gifts of wine from Tanners, homemade meringues from Market Hall, and a new dress from one of Shrewsbury's many indie boutiques.
We shower and change at our hotel – somewhere chic and comfortable like the Lion + Pheasant on Wyle Cop – before heading for dinner at CSONS, where every element of our food is fresh, delicious and sourced from the finest suppliers in Shropshire and its borders. Hobsons beer from Cleobury Mortimer is the rightful liquid accompaniment.
Then it's time for entertainment: comedy or a play at Theatre Severn by the river, or perhaps a concert at The Buttermarket featuring the dazzling three-manual, ten-rank Wurlitzer organ.
Energised, we step out into the clear night, admiring the skyline AE Housman described as Shrewsbury's 'steepled crest', and head for drinks at the Boathouse overlooking the sweeping Quarry Park, or rum cocktails at Havana Republic opposite Shrewsbury Abbey. I'm tired, but not quite ready for my perfect day to end.
---
The competition is open to anyone aged 18 or over. Employees, contractors and authors of Bradt Travel Guides ("Bradt") and the competition partner and members of the immediate family of the above are not eligible to participate.

No purchase is necessary.

The competition will be launched in February 2016. All entries must be received by midnight GMT on the closing date, 31 May 2016.

There is one main prize in the competition and three runners-up prizes.

Each entrant may submit only one entry for consideration. Joint entries are not allowed and entries on behalf of other people will be excluded.

The competition theme is 'My perfect day in Shropshire'

Entrants will be sent Bradt's e-newsletter (providing news and special offers). If you do not wish to receive the e-newsletter, plus put "NO NEWSLETTER" in the message body of the email submission, or alongside the contact information in postal entries.

The winner and runners-up will be selected by Marie Kreft, author of the Bradt Slow Travel Guide to Shropshire.

The judge will consider a combination of factors including originality of idea, quality of writing, adherence to theme and creativity.

If, for any reason, Marie is unable to judge a suitable alternative judge will be found, at the sole discretion of Bradt.

The First Prize (as defined below) will be awarded to the entry that the Judge considers to be the best. The Judge's decision is final. The three runners-up prizes will be awarded to the three entries that the judge consider the next best.

The winner and three runners-up will be notified by 30 June 2016.

The winner of the main prize (the "Competition Winner") shall win a two-night break for two to Hopton House B&B www.shropshirebreakfast.co.uk (the "Competition Winner's Prize"). Dates of travel are subject to availability and the Competition Winner must give at least one month's notice in advance of their desired dates of travel.

Bradt will accept no responsibility for any costs associated with the Prize and not specifically included in the prize description, this includes transport to the prize location.

The winner must communicate directly with Bradt about the Prize.

All elements of the Prize are subject to availability.

The prizes are non-exchangeable, non-transferable, and are not redeemable for cash or other prizes. In the event of cancellation by the Competition Winner, for whatever reason, no alternative prize or travel dates will be offered. Once a confirmed booking has been made, reservations may not be changed.

If the Competition Winner is unable to take up his or her prize for any reason, or if we have not been able, after making reasonable efforts, to make contact with the winner, we reserve the right to award the relevant prize to an alternative winner.

Your competition entry must be all your own work. It must not contain any third-party content or infringe the copyright of any third party and it must not be obscene, defamatory or in breach of any applicable legislation or regulations. We reserve the right to exclude entries from the competition that we consider, in our sole discretion, to be in breach of this clause.

Bradt shall have a non-exclusive right to publish all entries on its website and in print and across other social media.

Bradt reserve the right to withhold the prize, in whole or in part, if the judge decides in their sole discretion, that there are no entries of a suitable standard.

Bradt and the competition partners reserve the right to publish the names of the winner and the winning entries themselves, and the winner is required to give their full co-operation to all reasonable requests by the promoters in connection with publicity for the competition, their entry, the prizes or otherwise.

No correspondence will be entered into or comment issued on any matters concerning the competition and no reasons given for any decision made by the Judge.

Bradt shall not be liable for any circumstances beyond our reasonable control that prevent the competition being fulfilled, a winner being chosen, or any prize being taken up or fully enjoyed by a winner. Bradt excludes liability to the full extent permitted by law for any cost, claims or losses howsoever caused that arise by reason of any person's entry into a competition or the award, or non-award, to them of a prize.

These terms and conditions shall be governed by and interpreted according to English law and the English courts shall have exclusive jurisdiction to deal with any disputes arising in connection with them.

IN ASSOCIATION WITH