You've climbed the Eiffel Tower, explored the Sagrada Familia and stepped back in time at the Colosseum, but now you're looking for something a bit different. Not sure where to look? Fear not.
Away from the well-known capitals of western Europe lies a whole continent rife with cities worth exploring, home to imposing castles, colourful museums and spectacular churches – here are some of our favourites.
Trieste
There's no city in Italy quite like Friuli Venezia Giulia's capital Trieste: the one place where you're more likely to see sausages and sauerkraut on your plate than pasta and tomato sauce, where the most impressive church is Serbian Orthodox, where there are 67 different ways of ordering a cup of coffee.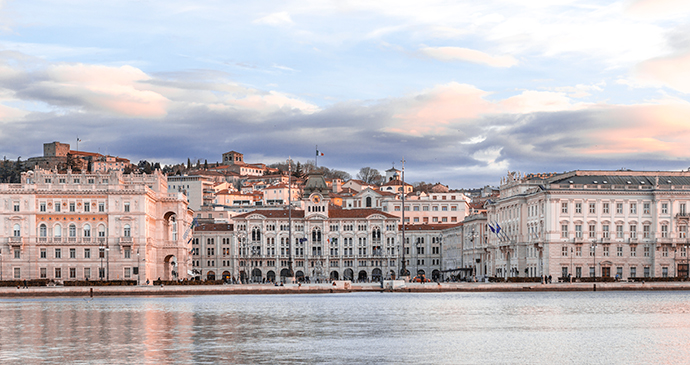 Trieste is multi-lingual, mitteleuropäisch, and mad about culture, a city with 32 museums and a great love for good music. In light of recent work in the area, Trieste can now boast more scientific researchers as a proportion of its population than any city in Europe, and has even won the honour of being declared European Capital of Science for 2020.
The city still has some work to do, but it seems entirely possible that, just by being itself, Trieste someday soon could be the Next Big Thing.
Lille
Just 90 minutes from London by Eurostar, this northern French city is one of the country's shining stars, both architecturally and gastronomically. Wander its 16th-century cobbled streets and find Renaissance cloisters, Art-Deco shopfronts and Gothic churches – not to mention a gilded crystal jewel box of an opera house.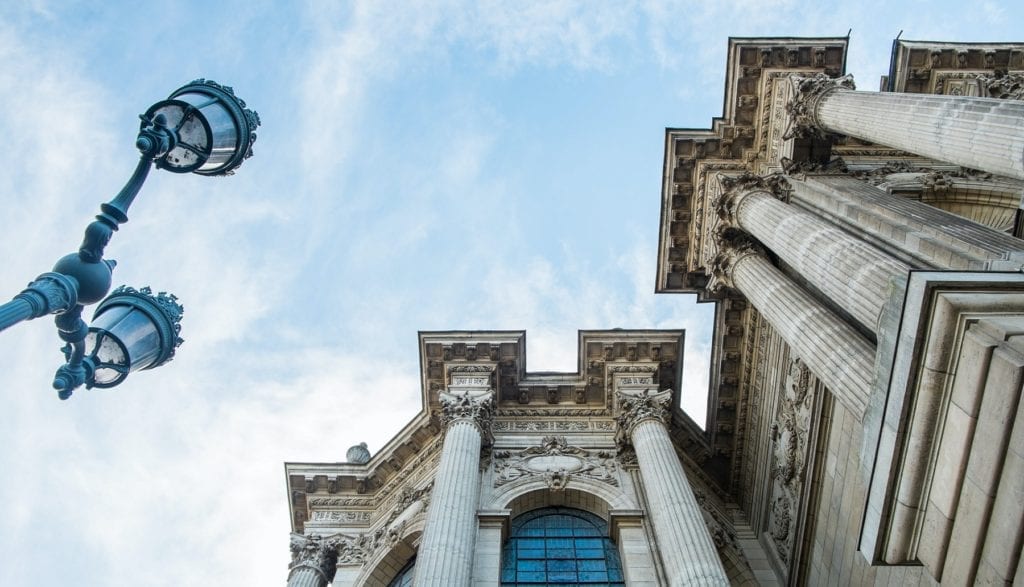 Dinner is always the hardest decision of the day here, and as a city where France's top chefs come to play, you'll have to choose between Michelin-starred bistros, moody jazz cafés and cute chequered-tablecloth estaminets, serving up heaps of heady carbonnade or the classic moules-frîtes.
Bilbao
The undisputed urban giant of the Basque Country, Bilbao is a smart, innovative and lively city, and just under a 2-hour flight from the UK, it makes for a fantastic weekend break. Its pièce de résistance is undoubtedly the Guggenheim, the unique, space-age museum home that single-handedly put the city on the map.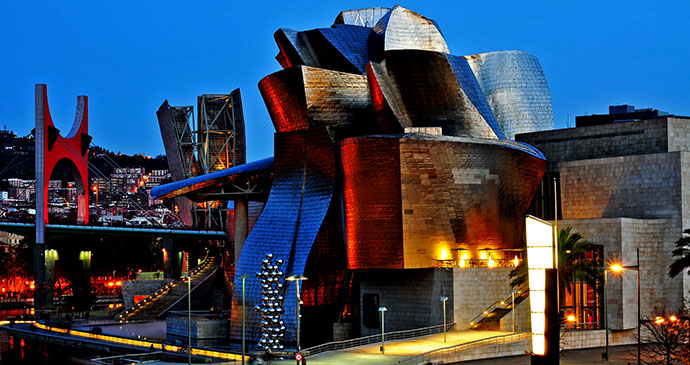 But Bilbao is no one-trick pony – the compact Casco Viejo (Old Town) should not be missed, with bar after bar packed with locals trying (not too hard) to resist the mouth-watering pintxos (Basque tapas). Nor should a trip along the Nervión River, which allows you to get a feel for the incredible reinvention of a city that was once no more than an industrial wasteland.
Tallinn
Don't be fooled by the 'former Soviet' label that is often bestowed upon Estonia's capital – this is a city that looks West rather than East. Forget grey, crumbling tower blocks, Tallinn is a pretty mix of pastel-hued shopfronts, towering church spires and café-lined squares, with an impressive medieval walled Old Town at its heart.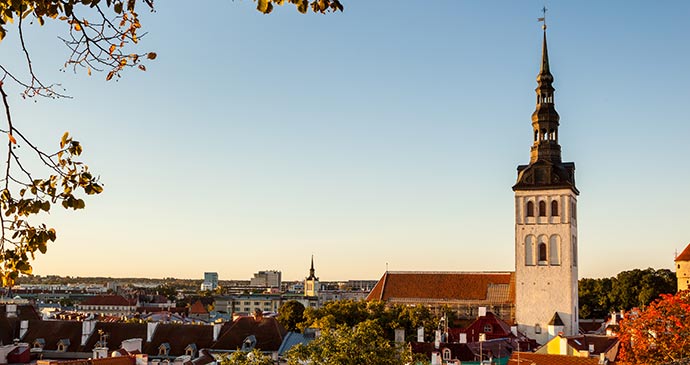 Long-popular as a weekend destination for Russians, its ever-growing mix of first-rate restaurants, inviting hotels and chic nightlife is beginning to attract the eye of the rest of Europe.
Bratislava
Small, but perfectly formed, the Slovakian capital might just be the ideal weekend-break destination. Known as the 'Little Big City', it is compact and easily negotiated, and you have the sense that you can discover everything in a few days, see all the important sights and get a real feel for the place.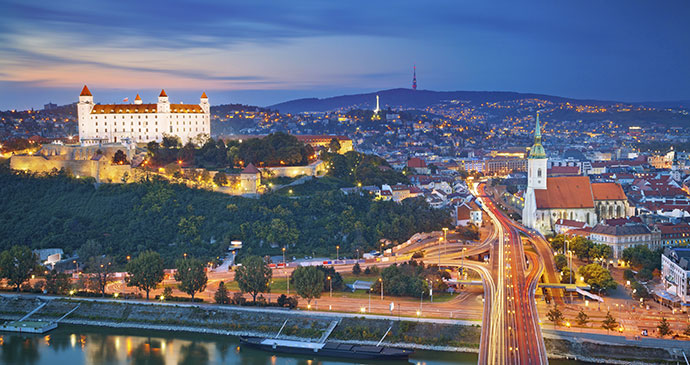 With its spectacular 'upside-down bedstead' castle perched high above the banks of the Danube, the little Blue Church that looks to be covered in fondant icing and giant UFO tower, Bratislava might have the most eclectic architectural mix on the continent.
Évora
The capital of Alentejo is home to narrow, winding Moorish streets, a string of beautiful churches, castles and cathedrals and brightly painted cafés ringing busy, bustling squares. With a wealth of history and culture attached to its architecture, its no wonder it has been protected as a UNESCO World Heritage Site since 1986.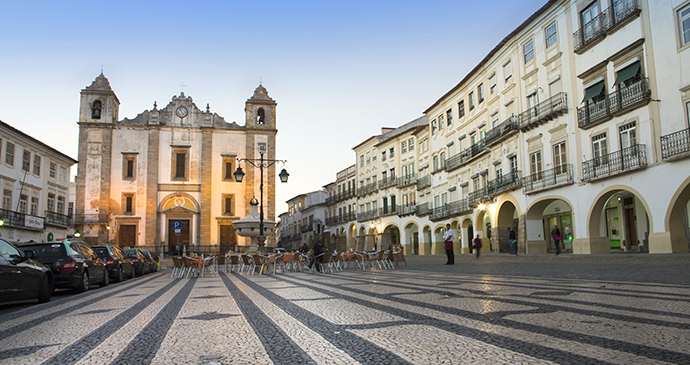 Évora really does have it all – the shopping here is the best in the region – not just for souvenirs, but for everyday items like shoes, clothes and hats, which are so much better value in Portugal than back home, and for fine food and drink, including wonderful Alentejo wine, aromatic cheeses, pastries and cakes.
Ljubljana
Recent years have seen Ljubljana increasingly hailed as the 'new Prague', but comparisons like these do not do the Slovenian capital justice.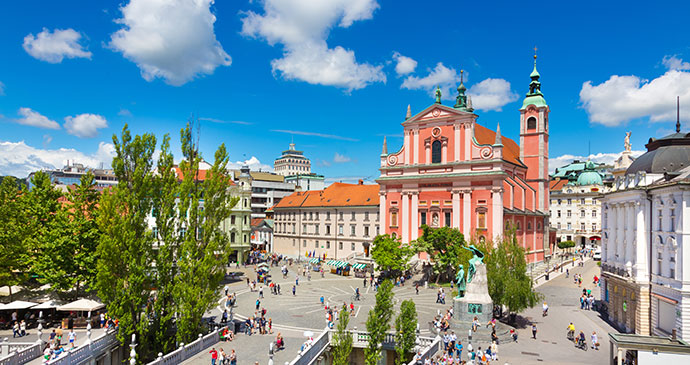 Perhaps the tendency to compare the city comes from the fact that it is not as widely known as big city-break players like Prague, Paris and London, but it may also be because it does take some of the most attractive features from other cities and weaves them into a truly unique mix. At times walking around Ljubljana does feel a bit like Prague or Vienna, but also Amsterdam, Riga or Salzburg, making Ljubljana a sort of 'greatest hits' of European architecture and city planning.
For all its myriad influences Ljubljana is also very Slovenian – a neat, tidy and organised city, with green spaces never far away. One-off cultural performances and various 'happenings' are all the rage and you are as likely to hear local students talking through the latest experimental theatre as you are their favourite cutting-edge DJs.
Belgrade
First appearances of Serbia's capital aren't always great – its skyline is mostly a utilitarian grey, the colour of concrete. But this stereotypical Eastern-bloc greyness is deceptive, because although the grim monoliths of New Belgrade's high-rises and the Roma shanty town that clings haphazardly alongside the railway tracks do their best to dispirit the first-time visitor, the city has far more to offer than these initial impressions might suggest.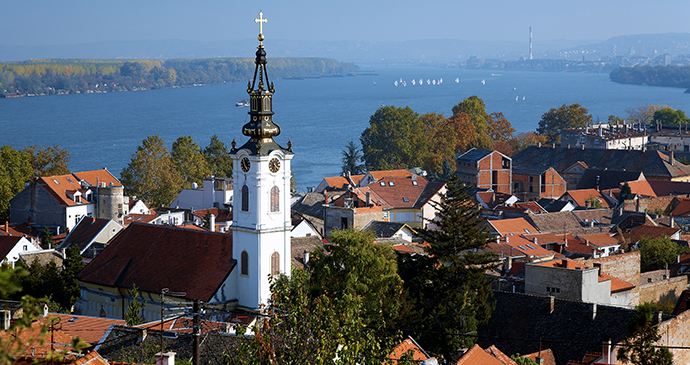 For a start, there is Belgrade Fortress perched high above the town, overlooking the confluence of the Sava and Danube rivers. The 18th-century fortress is impressive enough but it is Kalemegdan Park, the ample green space of parkland and gardens, that surrounds the fortress, which holds most year-round appeal for Belgrade's citizens.
To the south is Stari Grad, the Old City, with its cathedral, secessionist buildings and a few Ottoman remnants. Indeed, those expecting to find a bomb-damaged, war-ravaged city may be disappointed. To those in the know, Belgrade is party city; a calm, dignified party that shows style, finesse and an undeniable joie de vivre.
Prizren
This is the jewel in the crown of Kosovo and a 'must-see' for any visitor. It has the highest number of preserved Ottoman buildings with their upper storeys jutting out into the narrow cobbled streets.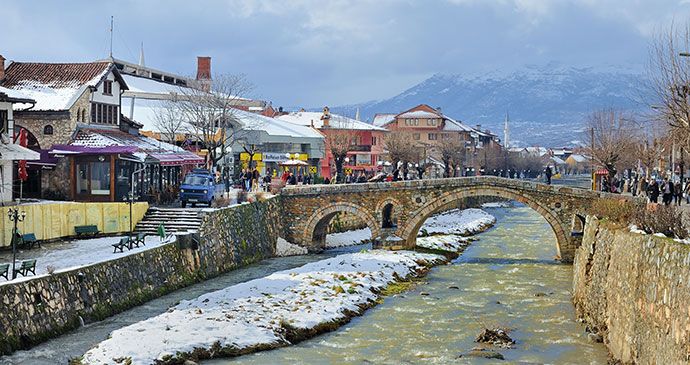 Prizren has not only retained the architecture from the Ottoman era but also many other flavours of Turkey, with the language being widely used, and delicious Turkish food.
More information
Eager to discover more alternative European city breaks? Take a look at our comprehensive guides: