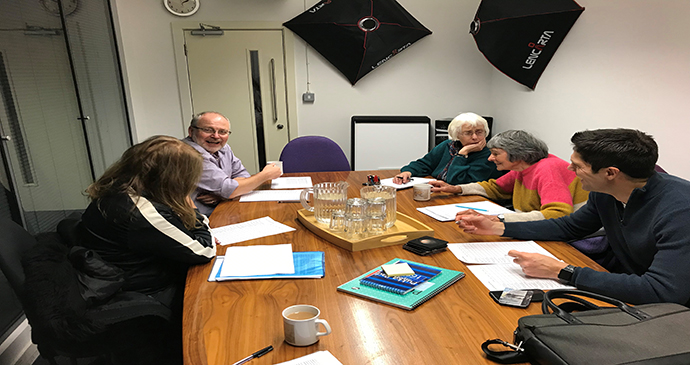 It was never going to be easy. Six experienced judges (three men, three women) with six different opinions and eloquent in their defence of their favourite pieces. At one point we ruefully regretted that we are bucking the 2019 trend for sharing awards. But for our competition there can be only one winner, and he/she will be revealed at the Stanfords Awards Evening on February 26 (note the change of date).
The three finalists are, in alphabetical order:
Chris Baker – Just Visiting
Christopher Walsh – Of Straws That Break Camels' Backs
Kirstin Zhang – Closer to Home
Some of the Highly Commended entrants came within a whisker of making it to the finals and there were some familiar names from past competitions. We have no doubt that they'll reach the finals in future years if they continue writing. They are (in alphabetical order): Robin Evans – Ice Spy Joanna Griffin – Helsinki Heist; Amanda Huggins – This is Hope; Kate Marsden – Snake Hunt; Mairi McCurdy – A Generous Solitude.
The rest of the longlist, all of which were discussed and enjoyed, are Commended. We look forward to reading their entries next year.
Marika Allen – Climbing High; Angela Barber – The Sky Beneath ; Felton Black – Ode to Joy; Kirsten Braund – Misfortune cookies; Megan Brownrigg – A Curried Favour; Andrew Dennis – The Raid; Ruth Elliott – Bridge Over the Amu Darya; Deborah Gray – Only in India; Andrew Macoustra – In pursuit of lithium on the Holy Mountain; Emma Reed – So I Say Thank You for the Music; Javi Reddy – The Wedding in the Woods; Morna Sullivan – Return to Sorrento.
Congratulations to everyone who took part. Keep writing!
Hilary Bradt