Written by Bradt Travel Guides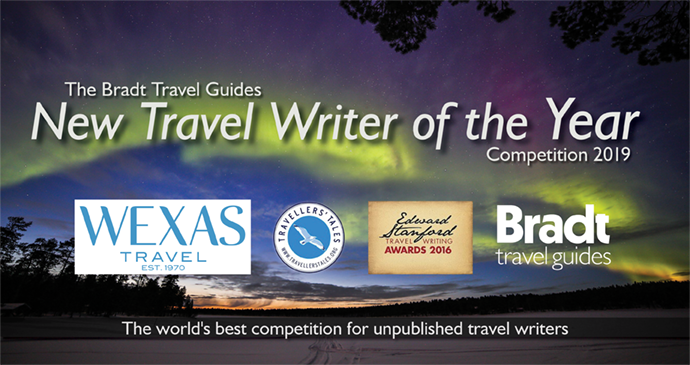 Phew! It took nearly five hours of intensive discussion among the seven judges to decide on the finalists for this year's competition. Some years a clear winner has quickly emerged, but this time there were many engaging, well written accounts cleverly illustrating the theme Out of the Blue (some excellent bits of writing fell by the wayside here) and the judges took a while to agree on the best. In the end (after the restaurant we were in turned up the music and down the lights in an attempt to drive us out) we settled on four finalists rather than three. Each had such strong claims but, inevitably, none was perfect. The winner, who will be announced at the Stanfords Awards Evening in London on February 28, will be picked from these entries (in alphabetical order):
Moira Ashley (Breathtaking Bryce)
Celia Dillow (Reflections of Dubai)
Hannah Doyle (Through the Blue)
Amanda Huggins (Unexpected Sunlight).
Congratulations to these fine writers, some of whose names, once they were revealed after the judging, were recognised as having entered the competition, and done well, for several years.
Some of the Highly Commended entrants came within a whisker of making it to the finals. The best passages were read out aloud because we enjoyed the choice of words so much, so we have no doubt that they'll reach the finals in future years if they continue writing. They are (in alphabetical order): Robin Evans (Gael Force One), Shirley Jee (Tea in the Desert), Katie Parry (Priestly Apparitions), Rachel Robbins (The Collection), and Kenneth Steven (Northern Lights).
The rest of the long list were Commended, all discussed and enjoyed. We particularly admired those who were willing to take a risk with their writing, using vernacular dialogue or an unusual approach: Marika Allen (Out of the Blues), Morna Sullivan (For Those Left at Home), Martin Flynn (Saved by the Bell), Kerry-Lea Gibb (Kalashnikovs in Iran), Francis Glassup (Killer of Patagonia), Sharon Harris (Off), Jacqui Hitt (For Nuts' Sake), Josh Johns (Whip out of Poo), Hilary Macmillan (Wild Party), Gordon Thompson (Frisbee Diplomacy), and Rob Tye (Footprints on the Beach).
Everyone, do keep writing, and we hope to read your entries next year.
Hilary Bradt
---
If you have any questions about the competition, including the judging process, please contact holly.parsons@bradtguides.com.