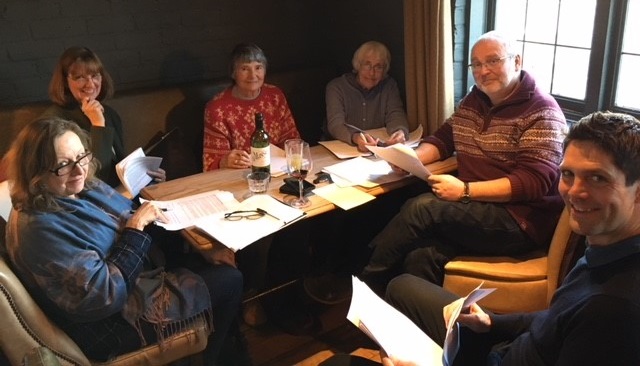 Our judges had a tough time whittling the longlist down to a shortlist of 3! © Hugh Brune
The decision is made! Seven judges took nearly three hours of intense discussion and several re-readings of the long list of 16 entries to agree on the three finalists, who are… drum roll please…
Mabrat Yellem by Joanna Griffin
The Village Sledge Run by Alan Packer
Yes. No. It's a little difficult. by Chris Walsh
All three finalists will be invited to the Edward Stanford Travel Writing Awards gala dinner on 1st February, where the winner will be announced. And as a special bonus this year, which reflects the overall quality of entries, all three pieces will be published in a forthcoming edition of Timeless Travels magazine.
It was a close-run contest, and the judges have also named two Highly Commended entries and three Commended ones. Congratulations to all those who made the long list, and especially our finalists. The standard of entries was high, with stories spread across the globe from Snowdonia to the Arctic Circle, Kosovo to Kathmandu, which made the judging process enjoyably difficult. All those who just missed out this time should feel justifiably proud of themselves, as well as, we hope, determined to enter again next year!
Highly Commended
Between the Living and the Dead by Suzy Pope
Girona's city walls by Gabi Reigh
Commended
Rickshaw! Rickshaw! by Henry Guyer
A Small Thing to Carry by Mandy Huggins
Life and Death in Siberia by Kate Marsden
Don't forget, you can read all our longlisted entries here.