Written by Bradt Travel Guides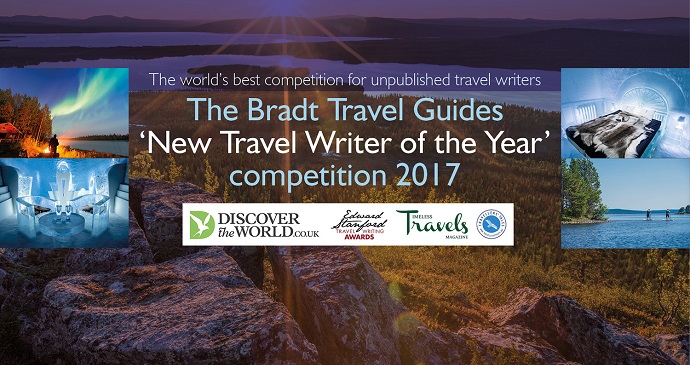 The time has come to reveal the longlist for our New Travel Writer of the Year competition! The standard has been really high this year, and the judging panel had a tough time coming up with this list of 16 entries. You can read some thoughts from Janice Booth, preliminary judge and Bradt author, here.
Entries are judged anonymously throughout, so the longlist below appears with no names, only the titles of entries. The final judging session will take place in a little under a fortnight's time. During this session the judges will settle on a shortlist of three entrants, who will be invited to a special awards dinner in London in early February, at which the winner will be announced.
Congratulations to everyone who has made the longlist!
---
Finalists
Mabrat Yellem – Joanna Griffin
The Village Sledge Run – Alan Packer
Yes. No. It's a little difficult. – Chris Walsh
Highly Commended
Between the Living and the Dead – Suzy Pope
Girona's city walls – Gabi Reigh
Commended
Rickshaw! Rickshaw! – Henry Guyer
A Small Thing to Carry – Mandy Huggins
Life and Death in Siberia – Kate Marsden
Longlist
Keeping the Faith – Moira Ashley
The Road Accidentally Taken – Cassie Bailey
Dog Songs of the Arctic – Kelsey Camacho
Lost and embarrassed in translation – Celia Dillow
Kanga Woes – Khadija Mcbain
One Language, Two Cultures – Araba Shaw
Whispers in Rio – Roland Vargish
Dantanatanas – Chuck Warren
---