Written by Zambia Tourism for Bradt Travel Guides
This year we're welcoming the tourist boards of two brilliant big cat destinations as sponsors of our festival. Zambia Tourism's purpose is to raise awareness of Zambia's attractions – including its plethora of big cats!
Who are Zambia Tourism UK?
Zambia Tourism UK is an organisation created by Kamageo to help drive tourism to Zambia. We are funded by a consortium of 25 companies who have come together for one purpose – to raise awareness of Zambia's many attractions.
How do you promote Zambia in the UK?
We promote Zambia through a series of UK-based marketing activities including social media via @zambiatourismuk, press trips, print advertising and more. We've even created our own 3D version of the Victoria Falls where people can share photos of themselves standing on the edge! Plus, for all you McFly, fans we're sending Dougie Poynter to the Kafue National Park in August 2019 to learn about Zambia's lion conservation efforts.
Why should people choose Zambia?
Home of the walking safari, the Victoria Falls and the wild Zambezi River, Zambia offers exceptional wildlife sightings, high-quality guiding and luxury accommodation – hence our tagline "Everyone Falls For Zambia".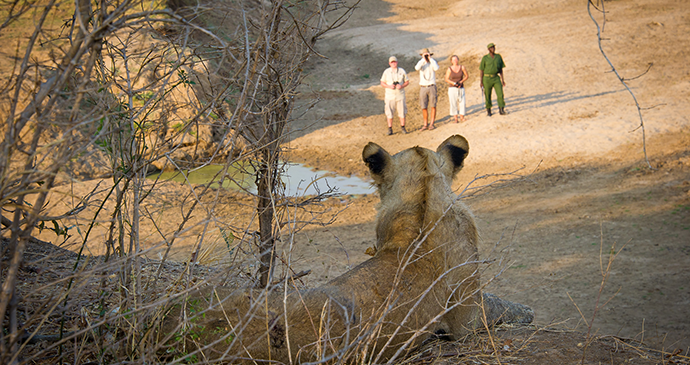 A walking safari is a unique way to see the best of Zambia's game. © Zambia Tourism
Here are our top five reasons to make the trip…
Five reasons to visit Zambia
1. The Valley of the Leopard
South Luangwa National Park offers some of the best game viewing on the continent. The park is particularly well known for its leopard sightings, which has earned it the nickname the "Valley of the Leopard". We can almost guarantee you'll see one whilst on safari here!
2. Victoria Falls
Zambia is home to the world famous Victoria Falls – one of the Seven Natural Wonders of the World. The views over the Falls are spectacular and during the dry season (mid-August to mid-January) visitors can even swim to the edge in the Devil's Pool!
3. Walking Safaris
Whilst many destinations can offer rewarding game-viewing on foot, they never quite compare with Zambia – the spiritual home of the walking safari. Nothing brings you closer to nature than walking through the African bush.
4. Canoeing on the Lower Zambezi or Kafue River
Whether on the iconic Zambezi or on the picturesque Kafue River, canoeing safaris allow visitors to see wildlife from a whole new perspective. The Lower Zambezi and Kafue River both offer fantastic game viewing in beautiful landscapes throughout the year.
5. Luxurious accommodation
Zambia offers some of the best lodges and camps to be found anywhere in Africa, ranging from modest mid-range to high-end luxury – there is something to suit everyone.
Planning a trip to Zambia? Follow us @zambistourismuk for travel tips and inspiration or visit our website at www.zambiatourism.co.uk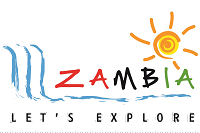 ---
For more information on the Big Cat Festival, and to book tickets, click here.