Written by Cheetah Conservation Fund for Bradt Travel Guides
Returning to sponsor our Big Cat Festival for a second year, the Cheetah Conservation Fund will be sharing insights into their work protecting cheetahs at our panel discussion alongside their patron HRH Princess Michael of Kent.
Founded in Namibia in 1990 by Dr. Laurie Marker, the Cheetah Conservation Fund (CCF) is the global leader in research and the conservation of cheetahs. CCF's mission is to be the internationally recognised centre of excellence in the conservation of cheetahs and their ecosystems in cheetah range countries throughout Africa and in Iran. CCF works with all stakeholders to develop best practices in research, education, and land use to benefit all species, including people.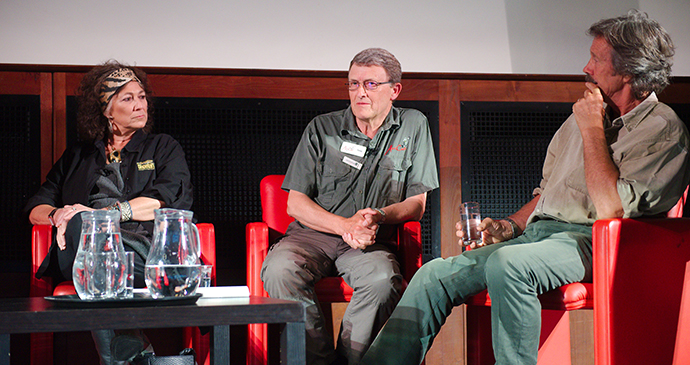 CCF founder Dr Laurie Marker spoke on our conservation panel during the 2018 Bradt Big Cat Festival © Daniel Austin
The mission of the Cheetah Conservation Fund UK is to increase awareness in the UK about the cheetah and the threats it faces in the wild, and to raise funds to support the work of the CCF.
We spoke to the CCF about their work protecting cheetahs ahead of their appearance on our conservation panel:
Why does the cheetah need protecting?
The vast majority of wild cheetahs live outside protected areas, coming into conflict with humans that share the same landscape. Cheetah distribution has decreased dramatically over the last century and has contracted by 30% over the last 15 years. There are fewer than 7,100 cheetahs remaining in the wild and the cheetah is now the most endangered big cat in Africa.
How does CCF work to protect the cheetah?
Saving this magnificent iconic animal from extinction requires innovative conservation methods that address the welfare of both the cheetah and human populations over large landscapes. CCF and Dr. Laurie Marker have developed a set of integrated programmes that work together to achieve this objective and that have application everywhere humans share landscapes with cheetahs and other large predators in Africa. This work has helped stabilise Namibia's declining cheetah population, and today, the country has the greatest density of wild cheetah in Africa, along with neighbouring Botswana.
You can read about the individual programmes within CCF's holistic conservation model here.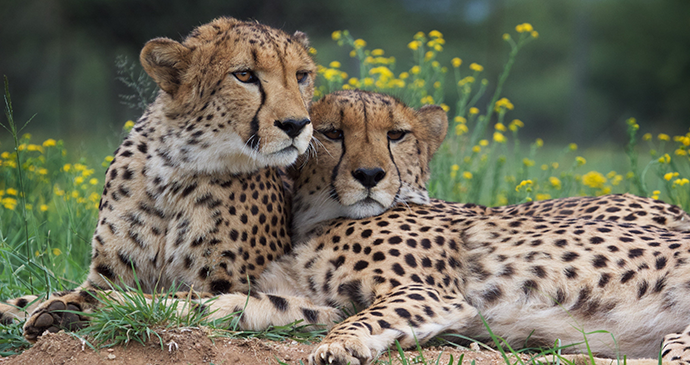 The CCF work tirelessly in Namibia to help protect cheetahs © Cheetah Conservation Fund
How is CCF involved in fighting the illegal wildlife trade in pet cheetah cubs?
In some parts of the Middle East, cheetahs are considered a prestigious possession, and are available for sale through street markets and social media. It is estimated that 300 cubs are taken from the wild and trafficked through the Horn of Africa to the Gulf countries to be sold as pets every year. Around 80% die before reaching their destination. This offtake is of high concern as the wild cheetah populations in the affected areas of East Africa are estimated at only about 500 adults.
CCF has been an active participant in the fight against the illegal wildlife trade since 2005, and in 2007 it became a founding member of the Coalition Against Wildlife Trafficking (CAWT). In 2013, the Convention on International Trade of Endangered Species (CITES) tabled the issue of cheetah trafficking at its 13th Conference of the Parties (CoP13) in Bangkok. Since then, CCF has been working with CITES, as well as relevant governments and NGOs to address issues such as enforcement and collaboration, demand reduction, procedures for the placement of confiscated cheetahs, and cyber-crime. To date, CCF has been able to urge and assist in the confiscations of 58 live cheetahs in this region, mostly in Somaliland. CCF is currently caring for 23 young adult cheetahs and cubs in Somaliland.
What will it take to save the cheetah?
Sadly there is no easy solution. Interrelated issues of human population expansion, commercialism and the non-sustainable culture of modern life, poverty, and ignorance are issues not easily addressed. There is a greater need to work closely with governments and communities to enable the remaining cheetah populations to persist.
Fortunately, there is some positive action, and cheetah conservation has benefited from the work of a handful of conservation organisations, including CCF, and institutions that have dedicated their efforts to conserving wild cheetahs. In addition, CCF's conservation programmes have effectively stabilised the cheetah population in Namibia. We have also helped to build successful conservation programmes in other cheetah range countries in Africa. Our aim is to expand our efforts even further, ensuring a future where the cheetah not only survives, but thrives.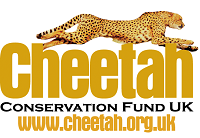 ---
For more information on the Big Cat Festival, and to book tickets, click here.