My name is Ivan and I come from Croatia. In 2016 I came to Iran for first time and stayed about a month and a half travelling all around the country only by hitchhiking and walking. Already during that first trip I started thinking about moving here but I needed to be sure it was a good decision. So, a year later in 2017, I returned for another hitchhiking and walking trip to think more about whether I could really see myself living in Iran. I spent a lot of time talking to people and discussing details with my potential future business partners. I was thinking about opening my own tourism business.
Back home in Croatia after the second trip, I started learning Persian and preparing myself for the move. Looking back now, I am certain that having travelled around Iran in such an unconventional way made me see the country from the inside, meet ordinary people and learn about Iran a lot more than if I travelled with an organised tour.
In January 2018, I packed my things and bought a one-way ticket to Iran with the idea of starting a new life there. I started with registering a tourist company, which was half job done and it took me another 3 months to finish all the administration and paperwork.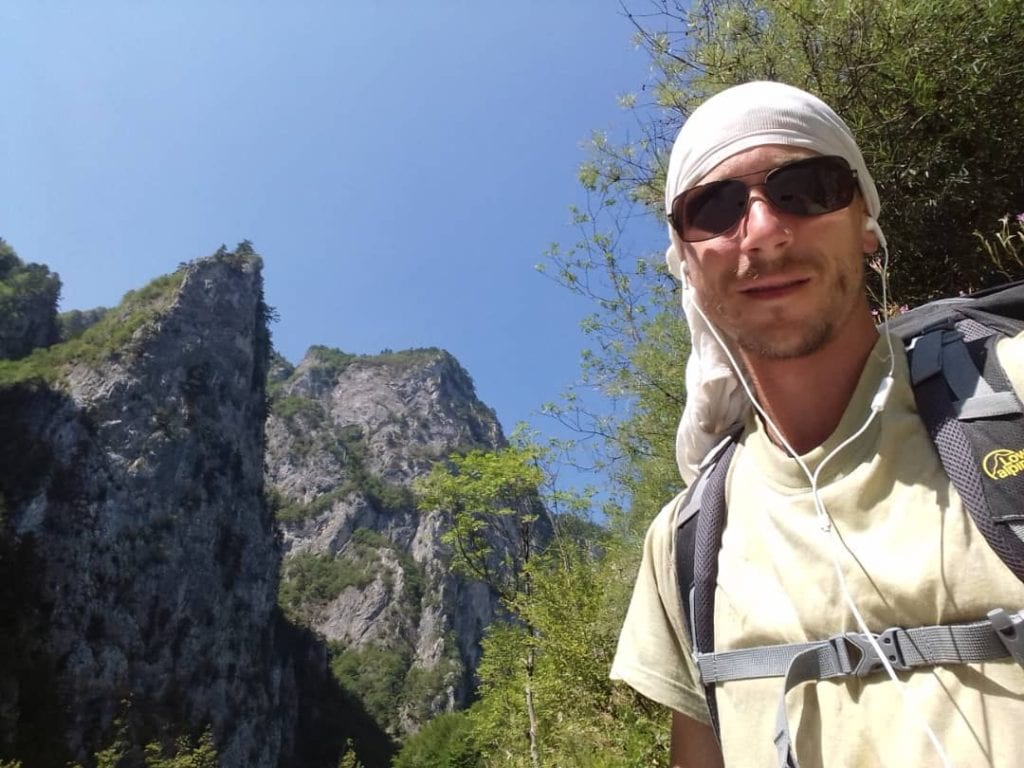 During the first two trips I saw a lot of potential in Iran's developing tourism industry and having studied and worked in tourism before, I thought it would be interesting and fun to try to be part of it. The initial plan was to produce postcards of Iran's natural and cultural sights because during my previous visits I realised that there is a significant shortage of that basic tourist product. As my knowledge of Iranian geography and culture grew, I also started working as a private tour guide for foreign tourists, mostly from Croatia and its neighbouring countries.
In the meantime, I met and married an Iranian girl and now we work together and live in Esfahan, city that I am proud to call one of the most beautiful cities in the world. Moving from Europe to Iran without any particular reason probably sounds strange but the general idea was to succeed in a place where my knowledge and experience would be more valuable and more appreciated than at home in Europe.
My motivation and thinking about moving from Europe to Iran can be summed by the quote by Julius Cesar who said that it is better to be the best in a village than second best in town. By that I definitely don not consider Iran a village but rather a place with less competition and shorter route to success. I simply wanted to go in the opposite direction, move further East, not West as the traditional route goes. Now after more than two years I can say it was a good decision and that I managed to succeed in things I probably would have never been able to achieve, had I stayed in Europe.
There are many things to get used to in Iran. But for me, coming from a Mediterranean country, it did not feel that strange after all, only different enough to make every day interesting and fun.
Future in Iran is difficult to plan but my wife's and my short and middle term plans are definitely related to staying and working in Iran. Tourism industry is unfortunately first to feel any political setbacks but if the tourist growth continues as it did between 2015 and 2019, I feel very optimistic and excited about my potential projects in a country so diverse, rich and interesting.
I am writing these lines from a home quarantine in a small desert village in the far east of Iran thinking how lucky I am to have a wife who owns a house in a remote place like this that we can retreat to. Days in the quarantine during the Corona virus I spend shovelling the desert soil preparing it for next season's planting of typical South Khorasan berry (zereshk) and preparing a concept for a book that I am planning to write about life in Iran. And of course, drinking lots of tea.