For wildlife watchers, there is one glorious problem with May: the month is simply not long enough. Obviously this year is a little different, but there is still so much to see and hear, even in your local area. Despite everything, nature is thriving. And May is the month that refuses to wait: what blooms or sings one week may have gone over or gone silent the next.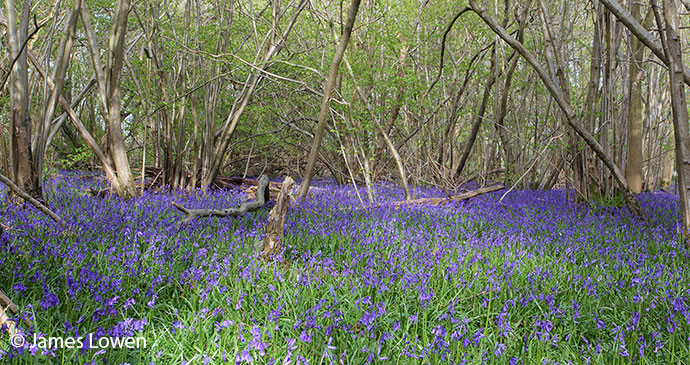 May is an orgy of activity, a boudoir of fornication. Rising temperatures and increasing sunshine prompt mass flowerings. The resulting profusion of pollen and nectar coax insects into the air and onto vegetation before they form fodder for everything else that is hellbent on reproduction.
At ground level there are abundant blooms: bluebells, red campion, orchids and more. Wherever plants offer nectar, you should find winged insects: bumblebees, hoverflies and butterflies. The latter's largely nocturnal cousins, moths, are getting going, too. Dragonflies and damselflies eventually make an appearance this month, their rather ghoulish larvae crawling out of waterbodies to metamorphose into jewelled adults.
Peering underwater can pay dividends: freshwater fish are spawning. Above the water surface, mayflies dance on warm afternoons. For the trained scuba divers among us, May is a great month to descend below coastal waves, to see cuttlefish and crabs among others. On coastal cliffs, Britain's seabird colonies are rocky skyscrapers of activity.
Britain's birds are also breeding inland. Swifts have finally returned, and now sear across our skies in screaming groups. In sessile-oak woods, a trio of striking summer visitors – pied flycatcher, common redstart and wood warbler – delight birdwatchers. Whether you get a chance to see them, however, depends on how many free hours you can cram into the year's most hectic month. May the force be with you…
Bluebell
Bluebells routinely top polls of Britain's favourite flowers, and for just reason. In deciduous woodlands countrywide, May's purple haze is eagerly awaited – and rarely disappoints.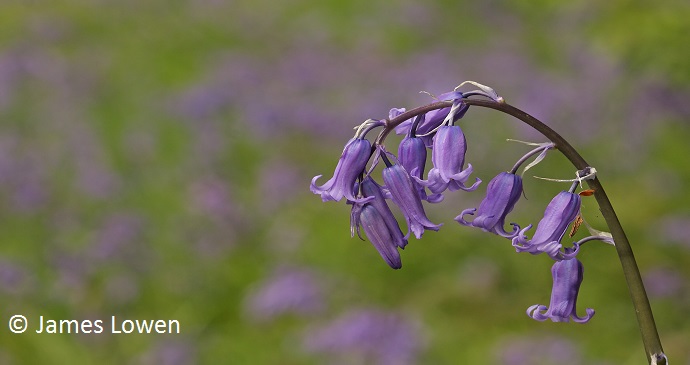 The carpet of nodding bells hovers six inches above ground. Although delicately tubular in close-up, these flowers are best appreciated as a collective, a mauve wash sluicing the understorey.
Puffin
An avian superstar, right here in Britain. Puffins are instantly recognisable and smartly attired: proper pin-ups. With clown-like bill, but wistful eyes, puffins are both comical and endearing – who doesn't want to mother one?
Although associated with skies further north, there are plenty of places for spotting these beautiful creatures around the UK. Some of the best sites include Skomer Island, Pembrokeshire, Bempton Cliffs, Yorkshire and Farne Islands, Northumberland.
Pasqueflower
It is often said that the pasqueflower is one of England's most dramatically and exotically beautiful plants. In appearance, they are stunning: deep purple with a central yellow orb, and they flood across chalk hillsides.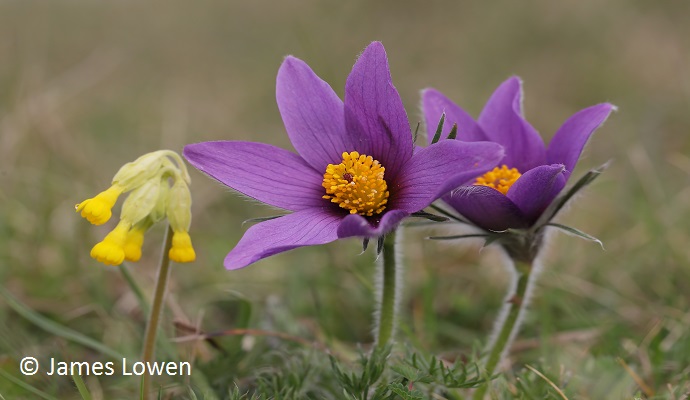 In rarity, pasqueflowers are alluring: nationally threatened with only 18 scattered populations remaining. In cultural resonance, pasqueflowers are rich; legend tells that they bloom from the blood of Vikings, festooning the barrows that house warriors' graves. The pasqueflower's name is a nod to its flowering time (pasque; Easter), but the blooms persist from April into late May.
Pearl-bordered fritillary
Seeing pearl-bordered fritillaries has become as much a challenge for us as surviving is for the butterflies themselves, as its population has plummeted by three-quarters in nary 40 years.. Fortunately, Butterfly Conservation – guardians of British lepidoptera – are imaginatively resisting extinction of the 'PBF'.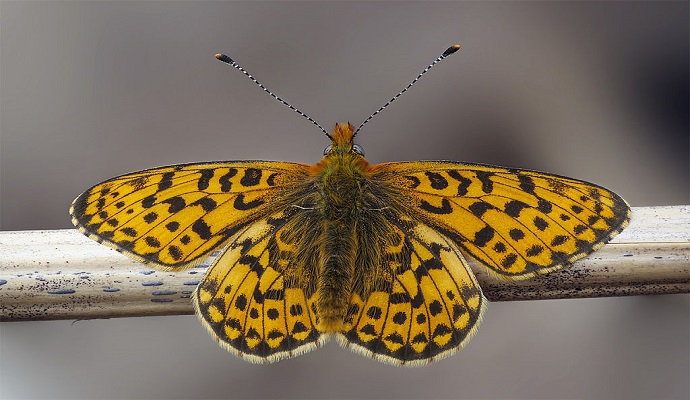 One of the county's reintroduction sites is a football-pitch-sized clearing in Abbot's Wood, Sussex. Visit when the sky is clear and the day promises warmth. Arrive early morning, before the fritillaries have awoken and while nightingales are still serenading. Pause a moment – go on, indulge yourself – to marvel at the complexity, volume and vibrancy of the nightingale's score. Then start searching for the string of pearls. Scrutinise the lilac blooms of violets, bluebells and borage on dead leaf-litter along the clearing's sheltered southern flank. These form the pearl-bordered fritillary's favoured nectar sources.
Mayfly
Is any creature more poignantly named than this delicately beautiful riverfly? Mayflies mark the month in which they most readily attract our attention, but their adult lives are often over within a single day.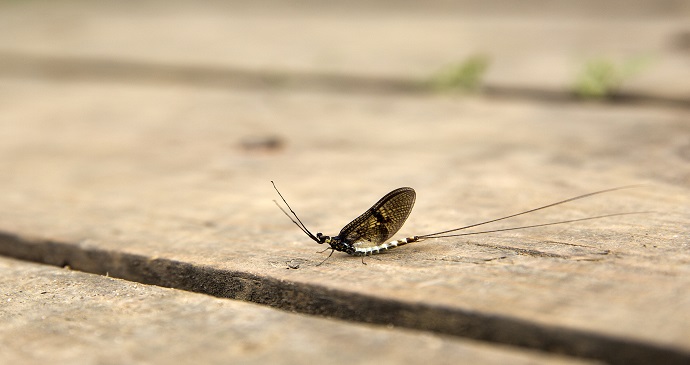 These fragile winged mites evoke balmy, airless afternoons when clouds hatch en masse and billow over the shiny curtain of a river surface. Some 50 species of mayfly – the most common including the green drake – occur across a wide sweep of Britain. Wherever you live, you should be able to marvel at their condensed lifespan close to home.