Written by Discover the World
During October, we're turning our attention to the northern lights. Where are the best places to view them? What's the ideal time to go? We asked Discover the World – one of the country's leading northern lights tour operators – for their recommendations of the very top aurora experiences.
Even when conditions are perfect, catching a glimpse of an aurora shower can be quite the challenge as displays are never guaranteed. To make the most of your northern lights escape, we recommend combining your aurora quest with an experience or two to enjoy during the wintry days. Whether you're an active adventurer, a wildlife enthusiast, or whether you simply prefer to sit back and enjoy the view, there is a northern lights adventure just waiting to be explored.
Best for northern lights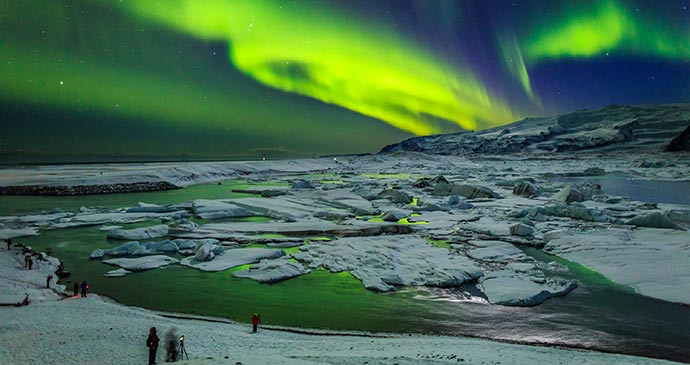 Jokulsarlon, Iceland © Discover the World
When planning a northern lights adventure, whether in the Icelandic countryside or in the frosty forests of Lapland, the key element in any planning process should be where you choose to stay. For a better chance of seeing the lights, avoid staying in cities and larger towns due to their profusion of light pollution. Instead, we suggest basing yourself in a countryside location, where wide-open skies pave the way to catching a glimpse the elusive aurora.
Best for wildlife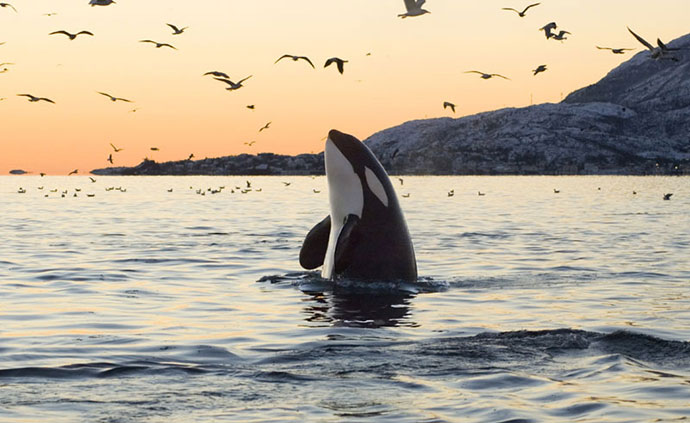 © Discover the World
Accessible in less than three hours from the UK, Iceland is a nature-lover's idyll. If days spent whale-watching and nights seeking the northern lights sound ideal, then an 'Orcas and Aurora' escorted tour could be the perfect choice. For a true wilderness experience, why not head further afield to Canada's Yukon to observe grizzly bears in their natural habitat. During the month of October the bear's coats are encrusted with ice as they feed up ahead of hibernation.
Best for thrilling winter activities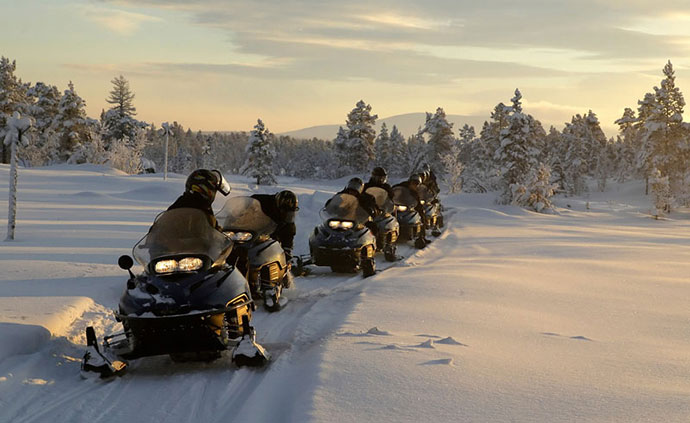 © Discover the World
Alongside the spectacular Icehotel, Swedish Lapland is favoured for its incredible aurora displays, as well its abundance of winter activities. From husky sledding and cross-country skiing to snowmobiling around the snow-covered forests, northern Sweden offers a thrilling adventure. In our opinion, a visit to Abisko National Park is a must – it's famed for being one of the best places in the world to view the northern lights.
Best for relaxation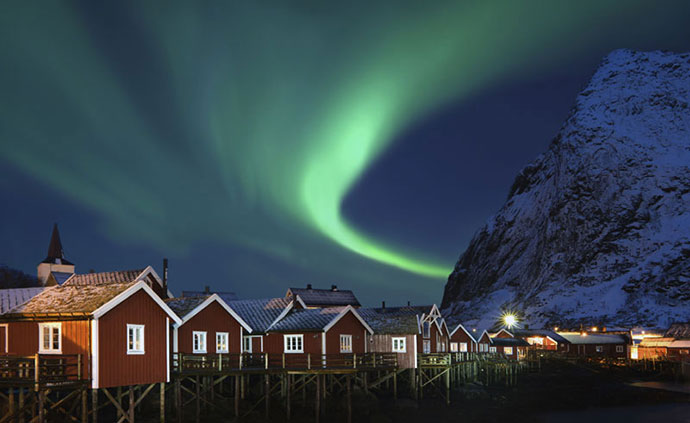 © Discover the World
Northern lights adventures aren't just for the active explorers. Slow your pace and sail along the dramatic Norwegian coastline from Bergen to Lofoten, passing the southern fjords and crossing the Arctic Circle en route. Sit back, enjoy your surrounds and – if you're feeling adventurous – listen out for the vessel's dedicated 'aurora alert system'. If you don't have sea legs then we recommend heading an hour south of Tromsø to the stunning Malangsfjord. The Malangen Resort offers a tranquil and scenic getaway for aurora hunters.
Best for natural wonders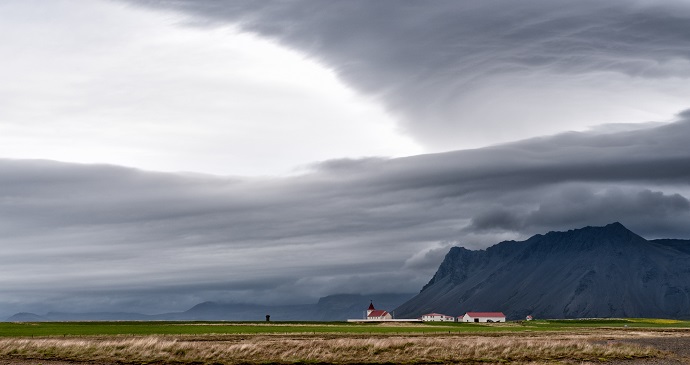 Snaefellsnes is one of Iceland's true highlights © Jan Mayen, Shutterstock
Dubbed the land of fire and ice, Iceland's majestic landscapes are breathtaking. Inviting geothermal pools, otherworldly lava fields, roaring waterfalls, magnificent wildlife and of course, the captivating northern lights, are just a few reasons why it's become such a popular winter destination. Easily explored independently, travellers can visit key sites such the Golden Circle or on a winter self-drive.
Best for an authentic Lapland experience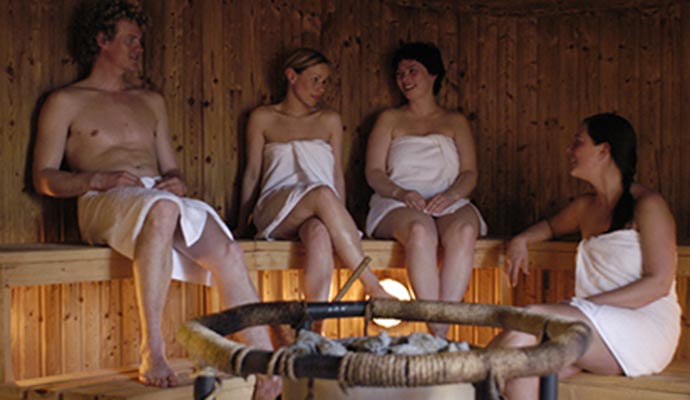 Warm your cockles with a traditional sauna experience © Joern Tomter/Northern Norway Tourist Board
From log cabins in the wilderness to a traditional sauna experience in a family-friendly resort, Finland's authentic charm makes for a wonderful Lapland experience. Fill your days with a host of excursions, such as husky sledding, snowmobiling, wildlife-watching or even a guided photography tour.
Best for foodies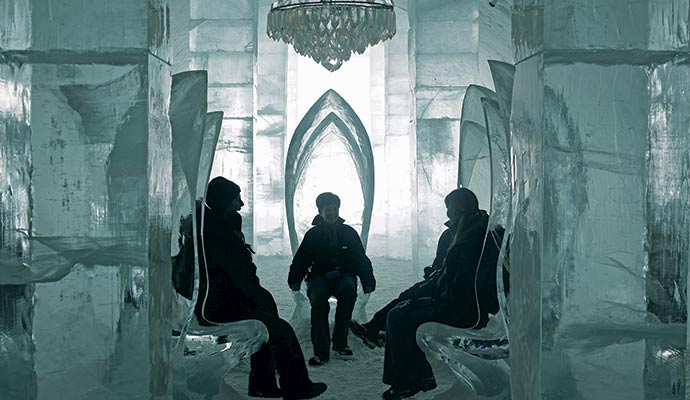 The Icehotel is the ultimate accommodation experience for any northern lights adventure © Discover the World
With a menu taking inspiration from the Torne River, cuisine at the world famous Icehotel is simply divine. Serving an array of contemporary dishes using the finest local Scandinavian ingredients, classic examples include smoked reindeer, Arctic char, and moose with pickled mushrooms. Or, for an extra-special dining experience, a starlit dinner at a wilderness camp is a popular favourite.