Written by Laurence Phillips
Lille3000 is much more than three months of parades, parties and the clinking of glasses. The grand international celebration of cultural hedonism brings an almost embarrassingly generous cascade of 35 exhibitions in museums and art galleries across the region. Of course, the five guest cities are featured (Detroit, Eindhoven, Phnom Penh, Rio de Janeiro and Seoul), but France and Europe's own rich heritage is also plundered with joyous abandon, so Breughel, Dufy, Maplethorpe, Chaplin and works from the Musée d'Orsay, Helsinki, Moscow and Washington DC are shared in the festive spirit.
If you are heading off to Lille for a weekend break or a day trip between now and mid-January, here is my choice of ten places for your to-do list, hosting eleven original and stimulating exhibitions. Read on to discover where Gene Kelly meets Picasso and find out what the happened when the banana leaf hit the catwalk.
Joie de Vivre (The Joy of Life)
Palais des Beaux Arts, Lille
The fleeting nature of happiness, serendipity, joy in the shadow of fear, stress, or worse, is the theme of this special exhibition at the France's second national museum, as captured by artists from the Renaissance to the 21st century. The tingle of pleasure begins as you enter the museum to a clip of Gene Kelly Singin' In the Rain. For the first time ever, the world's great museums have lent works to an exhibition not devoted to one artist but a concept. Picasso's life-affirming plus-sized women cavorting on beach visit Lille for the show, as does Roy Lichtenstein's Sunrise over from New York. Bachanalia and quieter celebrations of the great outdoors from Munch, Breughel and Watteau, outshone for me by Kousnetzov's simple bank holiday truancy scene of a worker lying in a meadow, fromMoscow's National Gallery.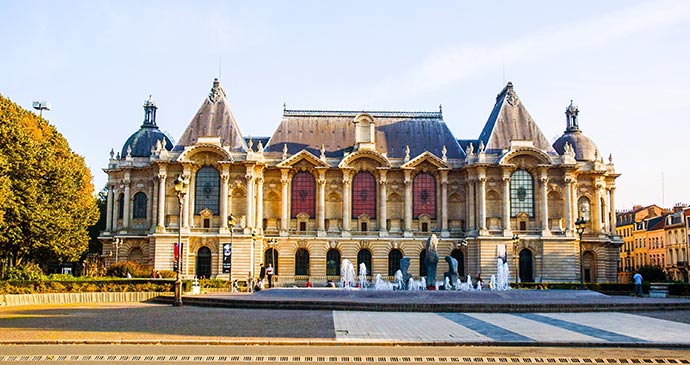 © Meiqianbao, Shutterstock
While you are here: If you've no time to see the fabulous permanent collection in its entirety, at least stop the Goyas upstairs. Les Jeunes is a prescient evocation of today's smartphone generation.
Là où Commence le Jour (Where the Day Begins)
LaM (Modern Art Museum), Villeneuve d'Ascq
The spirituality of the moments before dawn, before birth, before renewal, explored through contemporary photography, centuries-old manuscripts, cults and illusion in a challenging journey through several galleries. Reinterpretations of the three graces and the four elements.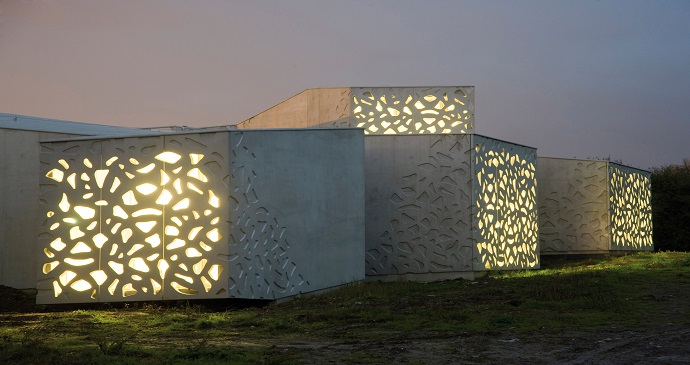 © Nord Tourism
While you are here: Check out the museum's stunning Modigliani Seated Nude with a Shirt, a foretaste of the major exhibition devoted to the artist opening here in the New Year.
Textifood
Musée de l'Histoire Naturelle, Lille
Bringing a whole new meaning to the term 'salad dressing', this evocation of fruit, flowers and textiles was Lille's contribution to this summer's Milan Universal Exhibition. Its theme centres on the suggestion that the fabrics of the future might evolve from food waste: bananas, coffee beans and even fish are used here in a stimulating virtual catwalk of fruity frocks and designer veggiewear.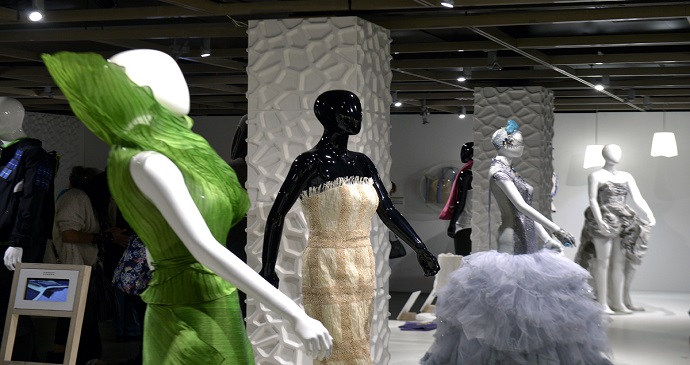 One of the imaginative displays at Textifood © www.futurotextiles.com
While you are here: Enjoy a good old-fashioned museum of skeletons, galleries and glass cases in a quiet corner of Lille.
Tu Dois Changer Ta Vie (Change Your Life) and Seoul Quick Quick
TriPostal, Lille
Two exhibitions in one versatile venue. Seoul Quick Quick is a snapshot of the contemporary South Korean arts scene, and its sister show is effectively a celebration of contrariness. The explosion of talent that rushes through the Seoul galleries is breathtaking, and it gets better the further in you explore. Some artists challenge conformity – a wall of photos of different families in versions of a universal apartment, all taken from the same vantage point. Nearby, Du Ho Suh's rack of tailors' dummies dressed in identical uniforms. Others reflect divisions, from the pain of a nation partitioned, to the pressure on young Asian women to westernise their faces.
The second exhibition is a delicious joy: from the ironic twist on taxidermy (see it, I won't spoil the surprise), to walking through a room filled floor-to-ceiling with balloons, so that you can calculate your own presence by the displacement of green air bubbles! Like all shows, there is a hit and miss element. France's maître creosoteur, Pierre Soulages, is represented, but there are plenty of exciting new creatives to discover.
While you are here: Enjoy bagels and beer at the canteen for a Sunday brunch between exhibitions.
Chagall: Les Sources de la Musique and Chagall, de la Palette au Metier
La Piscine (Musée de l'Art et Industrie), Roubaix and MUba (Musée des Beaux Arts), Tourcoing
With works created for opera houses and parliaments, a brace of shows reveal very different aspects of one of the 20th century's greatest talents – Marc Chagall.
In Roubaix, this is the third exhibition devoted to the artist to be hosted by La Piscine since 2007, and the first to celebrate Chagall's musical inspirations. Featuring his designs for the Metropolitan Opera in New York, inspiration for the famous ceiling of the Paris Opera House, over 200 works (paintings and sketches) are presented with music.
Over in Tourcoing, a world-class Chagall exhibition is something of a coup for what is, after all, a municipal gallery. Discover the genius of the artist's tapestries. Commissions of designs for the French state tapestry workshop Les Gobelins as well as works created forIsrael's Knesset in 1962. These two exhibitions opened on 24 October, a month later than the rest of the Lille3000 events (so I have not been able to see them yet –but have booked my return visit already and can't wait!), and they continue until the end of January.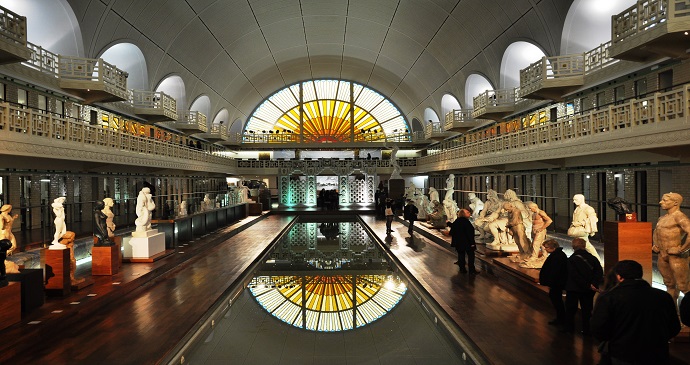 La Piscine's magnificent Art-Deco swimming pool © Nord Tourism
While you are here: At La Piscine, do not leave without visiting the sculpture gallery with its amazing Art-Deco sunrise window over the swimming pool, and relish the social mores of the 19th-century art collection, especially Remy Cogghe's observations of daily life from the saucy to the sobering.
Detroit
Gare Saint-Sauveur, Lille
A collaboration with MOCAD (MuseumofContemporary Art Detroit) features the works of Steve Hocking, probably the best-known figure of the city's artistic renaissance, in a truly appropriate setting: the rebirth of Lille's former industrial freight station and its goods yards are a comfortable twin for the emergence of a new American cultural movement born ofMichigan's economic decline. A wide range of work in the grand halls include video works from Oren Goldenberg and industrial scale evocation of the decline and revival of the motor town by architect Catie Newell.
While you are here: Visit the smallest disco in the world: homage to Detroit, birthplace of Techno. The teeny nightclub (an art installation by Fanny Bouyagi) can hold just nince people at a time.
Cariocas!
Maison Folie Wazemmes, Lille
After the fabulous fanfare of fur, feathers and fun that was the opening parade of Lille3000, this is where Rio is setting up home for the duration. Street arts, gallery works, evocation of the favelas, echoes of the official and unofficial feting of the World Cup and Olympics. Works by Jorge Mario Jauregui and Guga Ferraz and the participation of A Gentil Carioca are part of the gallery of up and coming Brazilian talent.
While you are here: On a Sunday morning, Lille's legendary fleamarket is just yards away.
Eindhoven
Maison Folie Moulins & Flow, Lille
Contemporary design has turned the former manufacturing hub of Eindhoven-into-Holland's current cradle of high tech creativity. And the exhibitions here showcase not just the imagination of the artists behind the latest looks, but the technology and science being developed alongside the artistic imagination.
Whilst you are here: Eat! Creativity is not just for the walls.Eindhoven's artists have been turned loose on the kitchens and dining room of the restaurant, from tableware to the food itself, so prepare yourself for some totally new experiences.
Phnom Penh
Musée de l'Hospice Comtesse, Lille
Forty years after the Khmer Rouge eviscerated their city, the passion ofCambodia's artists is opening western eyes to the spirit of a land caught between the authoritarianism of a rigid regime and the sirens of global consumerism. Khun Vannak's striking image of a mortal body lost in the prison of a barcode, and Sopheap Pich's strung human form are among many striking images to take away from this show.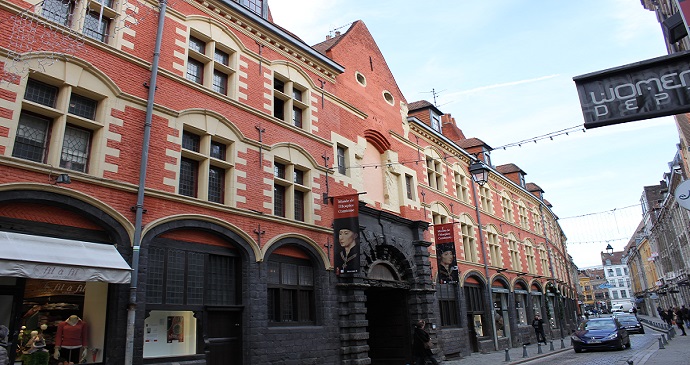 © Anna Moores
While you are here: Visit the historic monastic medical herb garden and pharmacy.
For more on Lille3000 venues, shows, dates, times, prices and passes, visit www.renaissance-lille.com or www.lille3000.com.