Beware the insidious side of June's natural riches. In this month of extreme daylight, there is abundant wildlife to absorb. But do pace yourself; July is also thrilling, and burning out would be a travesty!
Plantlife takes pride of place. No matter which landscape you visit – from chalk downland to boggy fens, charismatic English hedgerows to rocky western clifftops, or meadows to broad-leaved woodlands – botanical delights are rich in diversity and abundance. June is the month for bee orchids, for ox-eye daisies and dog rose. As it is for ragged robin, viper's bugloss and kidney vetch.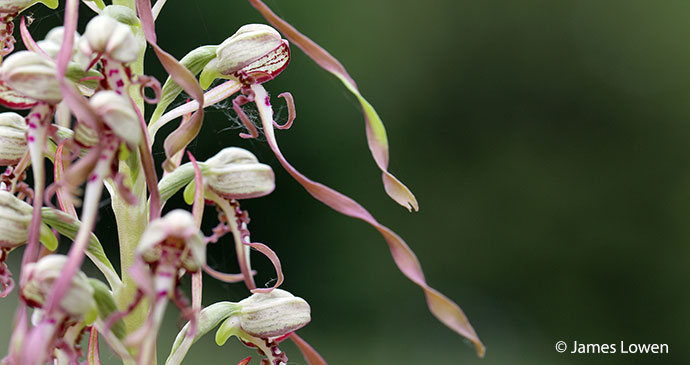 This is also a fine month for botanical rarities. But which to see? Where to go? Even with ample daylight, you need to prioritise. Perhaps East Anglia's Breckland for scarcities such as Spanish catchfly and proliferous pink that grow nowhere else in Britain. Conceivably Durham for the 'Teesdale assemblage' of plants restricted to upland hay meadows. Or the true highlands of Snowdonia for 'arctic-alpines' such as mossy saxifrage and the near-mythical Snowdon lily. Or choose from among a swathe of orchidaceous rarities: musk orchid in Hampshire, lizard orchid in Kent, or small white orchid in Powys.
Wings are very much on June's agenda. Provided the month proves neither cold nor damp, butterflies should abound. A variety of blues flutters over chalk downlands, whilst woodlands flutter with speckled woods and more. There are rarities too, gracing enclaves scattered across the country. High brown fritillary emerges in Devon, and heath fritillary in Essex. Swallowtails power through Norfolk's Broadland, whilst chequered skipper flits over tardy bluebells in Highland. In ancient woodlands of the East Midlands, black hairstreak colonies bewitch visitors.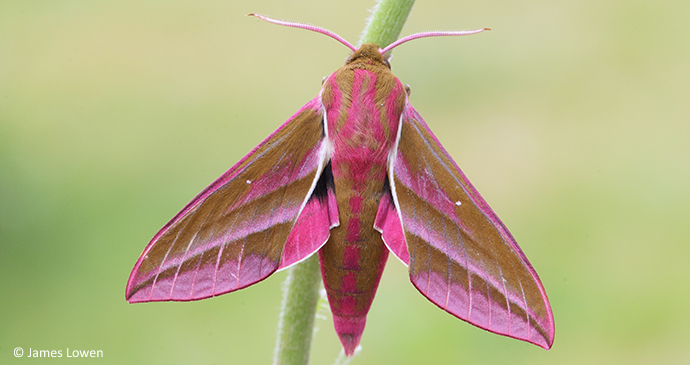 Moths are also prominent. My six-year-old daughter will join me in hoping to catch the stunningly pink elephant hawkmoth. Dry sunny days excel for dragonflies. Various demoiselles and damselflies float above waterbodies. Chasers and skimmers buzz the unwary watcher. And this is the month for special trips to Highland or Shropshire for white-faced darter and to Broadland for Norfolk hawker.
Raising young is the order of the month for birds. Nightjars sear through heathland skies above for aerial insects with which to nourish their young. If you haven't already this year, visit a seabird colony. The island of Skomer excels for puffin and Manx shearwater, as does Bempton Cliffs for gannet. Our finest tern colonies tesselate the Farne Islands. There is so much (wild)life in June; live it to the (almost) full!
Bee orchid
It is the ultimate British orchid, the perfect bloom. It is among Britain's most sumptuous flowers and one of its most remarkable.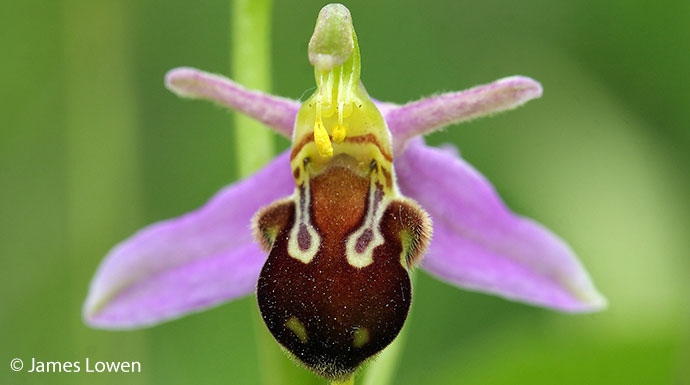 The bee orchid is neither rare nor localised, yet spotting your first of the year never fails to excite. It is an unequivocal sign of summer's arrival.
Arctic terns
Nearly 70,000 pairs of seabirds breed on the Farnes, and the fleets of auks on the water are bettered only by the blizzard of terns above the rocky outcrops. Having migrated to Antarctica and back, a mere 70,000km (and that without factoring in daily fishing trips), Arctic terns are understandably single-minded about raising their brood.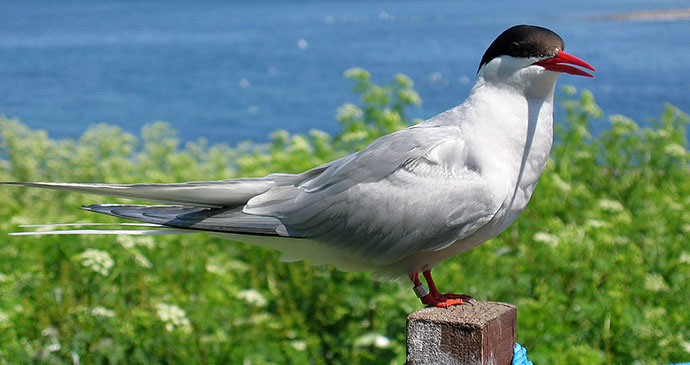 These delicate sea swallows do not take kindly to what they perceive as intruders. As you enter a tern's patch, prepare to be dive-bombed. This is no mock-offensive; terns possess sharp bills that readily draw blood.
White-faced darter
Leather-clad, face-painted and blood-splashed, this is a rock star of an insect. For those used to seeing the relatively robust common darter, the diminutive size of the 'small whiteface' (as it is alternatively monikered) may surprise.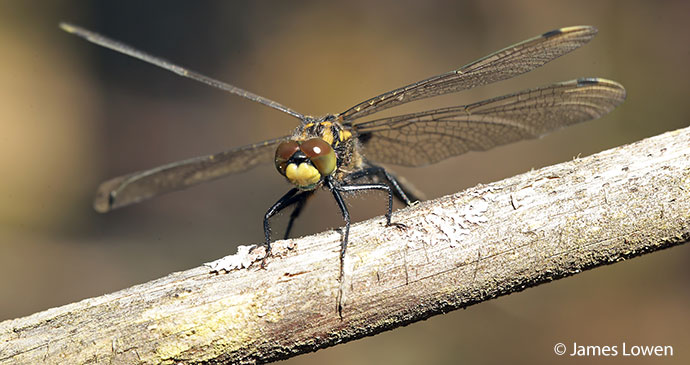 This stunning dragonfly has become very rare and localised in Britain. It has vanished from more than half of its 20 or so English sites within the last 50 years, and climate change is likely to threaten it wherever it currently survives. In Scotland, fortunately, the white-faced darter is doing better. Abernethy Forest remains a stronghold, and this particular bog-mire is a well-known site to observe this attractive insect.
Black hairstreak
Britain's first-ever black hairstreak was discovered at Monks Wood in 1828 – and the site remains one of the finest places to see this small, localised butterfly.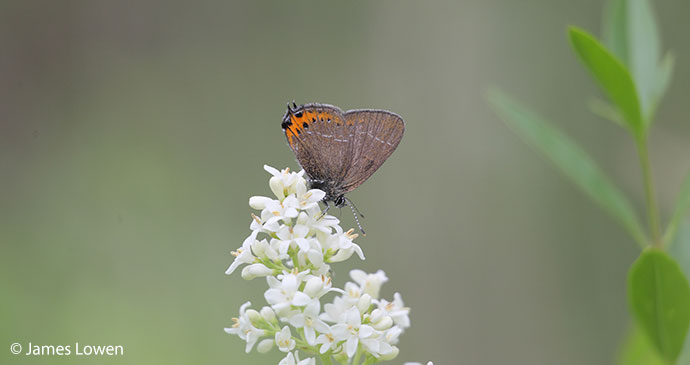 Black hairstreak is the second of Britain's five hairstreaks to emerge; the first fortnight of June is the classic time to find it.
Tansy beetle
Along the floodplains of the River Ouse as it meanders in and around York, a jewel of an insect clings physically on to a fern-like plant – and metaphorically on to survival. A globally threatened creature that has vanished from much of its European range, tansy beetle is teetering on the riverbank of extinction within Britain.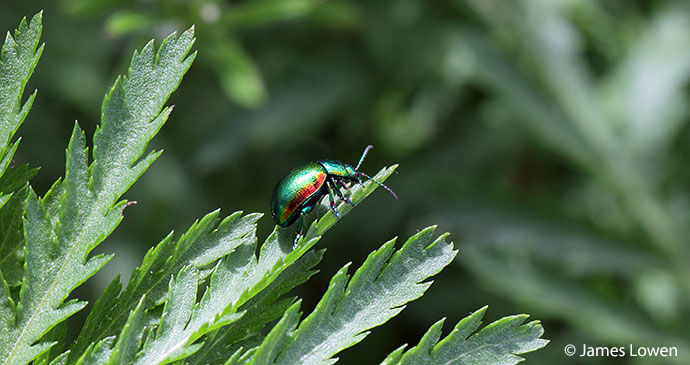 A mere centimetre in length, tansy beetles are vibrantly coloured copper and green. No more than a few thousand of these stunners remain along a 30km stretch of the Ouse. Other than a surprising rediscovery and an incipient reintroduction programme, both in fenland Cambridgeshire in 2014, tansy beetles occur nowhere else in Britain.
More information
For more inspiration on how to enjoy wildlife from a social distance this summer, check out James Lowen's book: