Although well known as a holiday destination, the Cinque Terre remains surprisingly mellow. The five little villages, clinging like limpets on the cliffs of Italy's northwest coast, offer everything from scenic walks and pastel-hued views to wine tasting and lemon festivals.
Manarola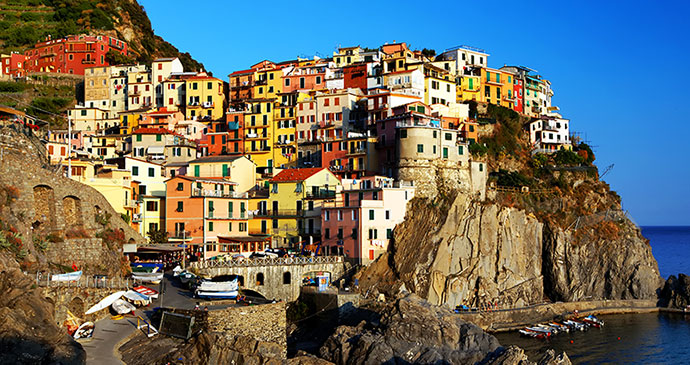 Wine-lovers should make a beeline for Manarola. Home to more grapevines than anywhere else in the region, this is the place to try a glass (or two) of the sweet Sciacchetrà wine – a must for anyone who enjoys a tipple.
Riomaggiore
Home to more than 1,500 people, Riomaggiore is the largest of the five villages. Indeed, it's positively giant by Cinque Terre standards.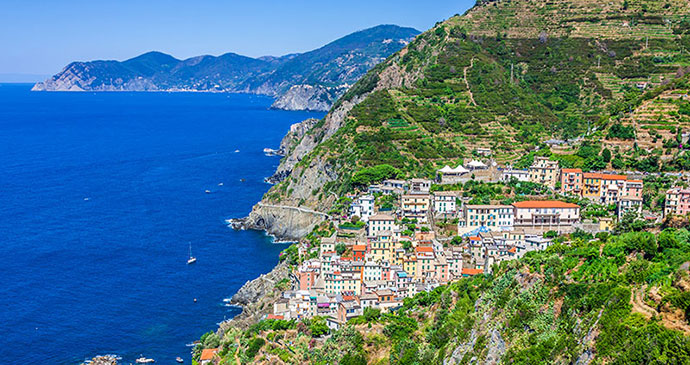 It's also the poster child for the region. And the colourful houses that fill the steep ravine look much the same as they did when immortalised by Impressionist painter Telemaco Signorini.
Corniglia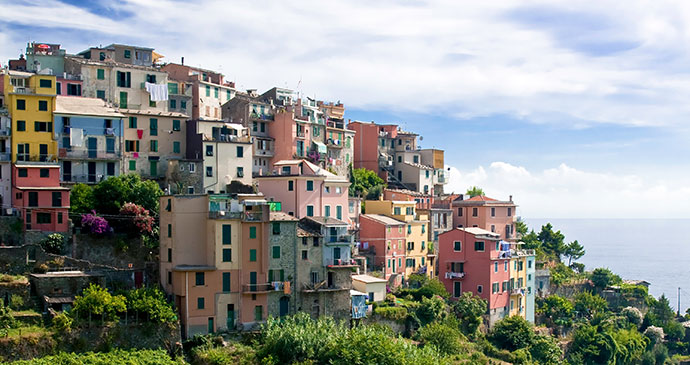 Perched on a ridge, Corniglia is the only one of the Cinque Terre not to sit by the sea; and it is all the cooler for it.
It's also the only village from which you can see all of the others at the same time – the views really are spectacular.
Vernazza
With only around 500 residents, Vernazza is the ideal destination for those after a relaxing, laid-back holiday.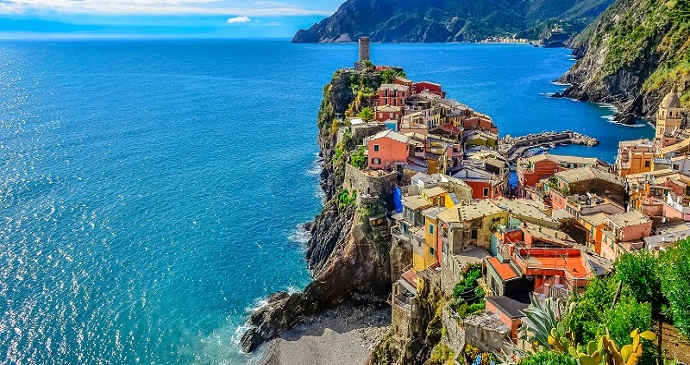 It's the prettiest of the villages, with a lovely harbour, dainty church surrounded by colourful houses and a scattering of sophisticated cafés and bistros.
Monterosso al Mare
Occupying a cove at the bottom of a deep ravine, Monterosso is perhaps the least atmospheric of the five.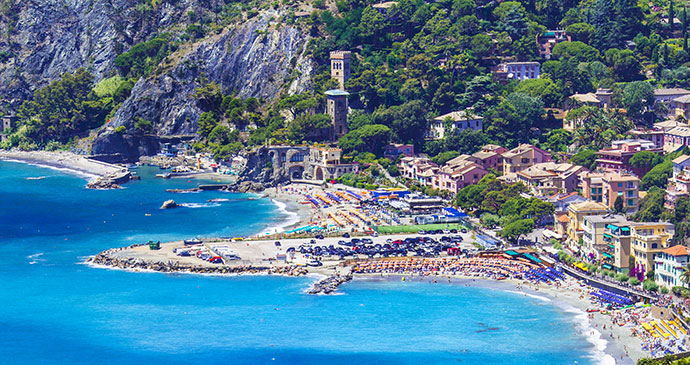 But if you're looking for sun, sand and some socialising, it is the place to go. It offers a lively evening scene and a small, sandy beach – the only one in the Cinque Terre.
---
For more on the Cinque Terre, take a look at our award-winning Liguria guide, the only standalone guide to the region.