After months of closure, Italy is finally reopening to tourists. As of 16 May, visitors from the UK, EU and Israel are now permitted to enter the country as long as they can provide proof of a negative PCR test taken no more than 48 hours before arrival.
So if you're considering a summer getaway, we're here to help. We've chosen some of Italy's finest attractions away from the normal crowds, from the best café for coffee to a city that is, in itself, an architectural masterpiece. Whether you're planning your future travels or are simply looking to indulge in a little armchair escapism, we're here to help you rediscover the country at its best. 
For coffee: Trieste
Quite honestly, this one was a no-brainer. Trieste is Italy's acknowledged coffee capital – the city is still the biggest coffee port in the world, a tribute to the days when the Austro-Hungarian Empire could never get its fill. It is home to Illy, one of the biggest national producers, and the Università del Caffè, run by Illy, with numerous courses for novices and professionals.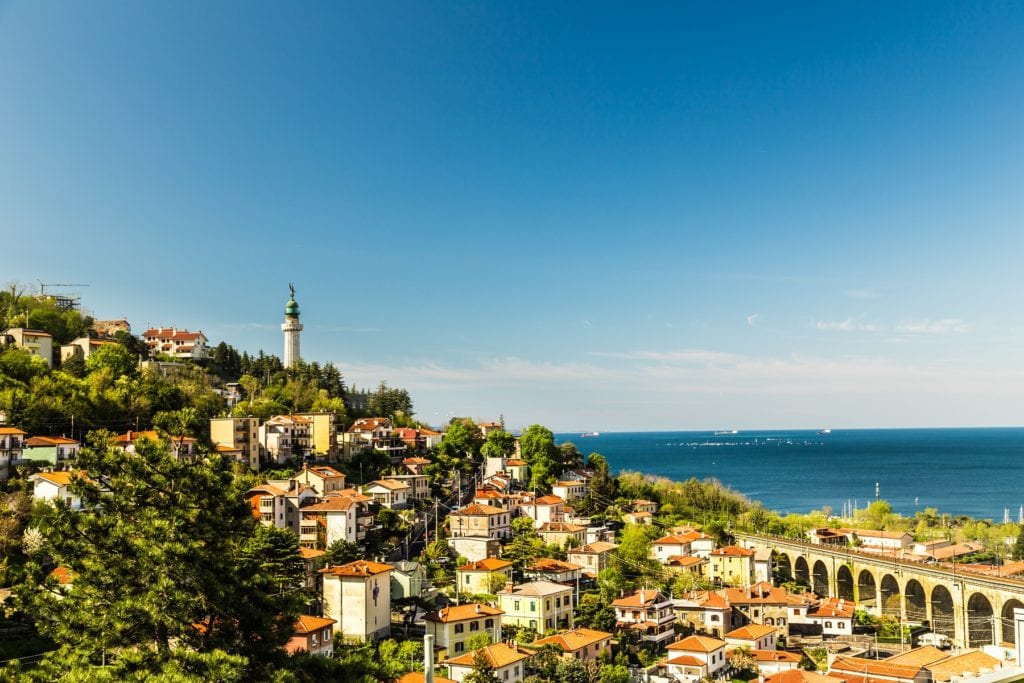 Every visitor stops for a coffee at the elegant Caffè degli Specchi, once a famous Irredentist meeting place. There is a helpful signboard outside with a list of the 67 ways you can order a coffee. They're not joking. It's a Balkan influence that many people like their coffee in a glass instead of a cup. For example, ask for a 'nero in B', or a 'capo in B' (that's a cappuccino; the B is for bicchière).
The didactic complexities are only a part of the crazily passionate affair. We can only hope that the Trieste Coffee Festival, famous for its coffee tastings, tours, conferences and even concerts, can go ahead in late October.
For architecture: Palmanova
In the Renaissance, despite all its theories on planning, only a handful of new towns were ever constructed. One that has survived, Palmanova, south of Udine, was built in 1593 by the Venetians as their eastern bulwark against the Austrians and Turks; the end result was so pristine and new-fangled that no-one wanted to live there, forcing the Venetians to seek out prisoners and offer them free lots and building materials if they promised to settle.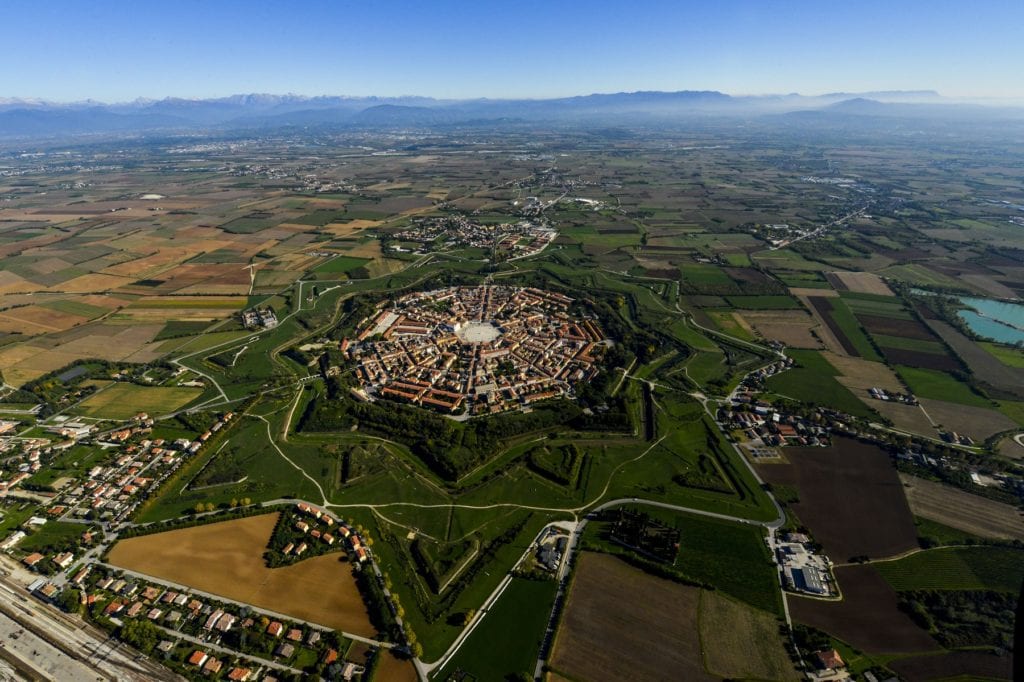 Perhaps because it was never actually needed, Palmanova remains intact, a perfect example of 16th-century 'ideal' radial planning: a hexagonal city inside a nine-pointed star of fortifications, complete with a secret network of underground galleries. The walls and moat are now overgrown, their stone softly moulded into strange, serpentine green hills and gullies. Palmanova was made a UNESCO World Heritage Site in 2017.
For walking: Alpe-Adria Trail
Stretching some 750km across three countries – Italy, Slovenia and Austria – the Alpe-Adria Trail is Europe's newest long-distance hiking route. The trail, in its entirety, weaves its way from the foot of the Grossglockner (the highest peak in Austria and the Eastern Alps) to Muggia near Trieste on the Adriatic coast. However, the route is split into 43 separate stages, making it easy to dip in and out of the trail.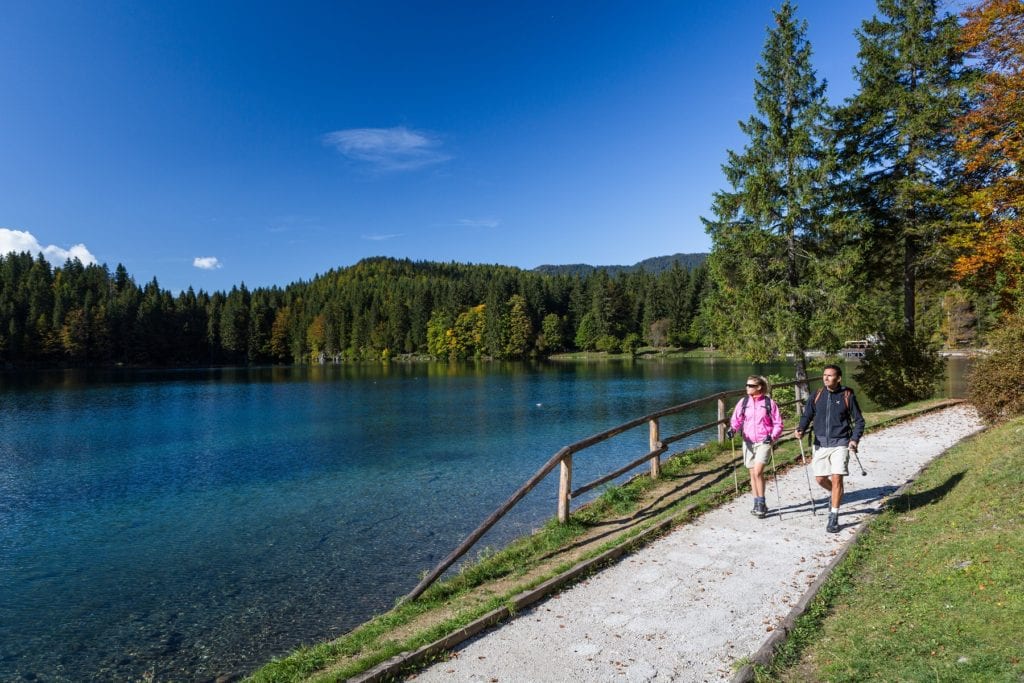 Stages average around 20km a day and take in spectacular scenery, as well as visiting a succession of compelling historical sites, for instance the UNESCO-listed medieval city of Cividale. The best part – there's hardly anyone walking it so you'll often have the stunning views to yourself.
For history: Ferrara
If you're looking for historical intrigue, consider Ferrara. Situated in Emilia-Romagna, the entire city is a UNESCO World Heritage Site. Thanks to the rise of the tyrannical Este in the 13th century, the charming city enclosed by uniquely well-preserved walls was one of the brightest stars of the Renaissance. It had its own school of art led by the great Cosmè Tura, Ercole de' Roberti, Lorenzo Costa and Francesco del Cossa.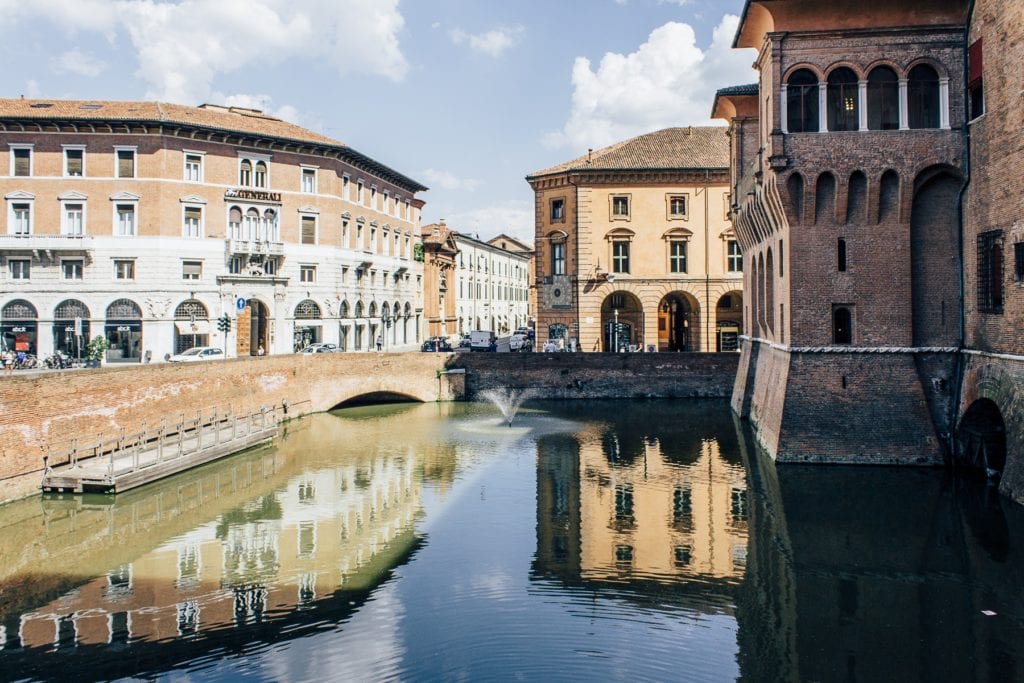 Ferrara's good fortune is to be off the tourist track. The people who are always getting in your way in Venice and Florence have never heard of the place; seeing the sights is a stress-free delight. Do it by bike.
For adventure: Labirinto della Masone
Argentinian writer Jorge Luis Borges was always fascinated by labyrinths, and in 1977 his Italian publisher Franco Maria Ricci made him a promise: he would create the largest one in the world. Designed with Pier Carlo Bontempi and Davide Dutto at Masone, Ricci's family estate, the 8ha square labyrinth opened to the public in 2015. Consisting of 3km of paths lined with 200,000 bamboo plants, it's set within an eight-pointed star reminiscent of the planned Renaissance city of Palmanova.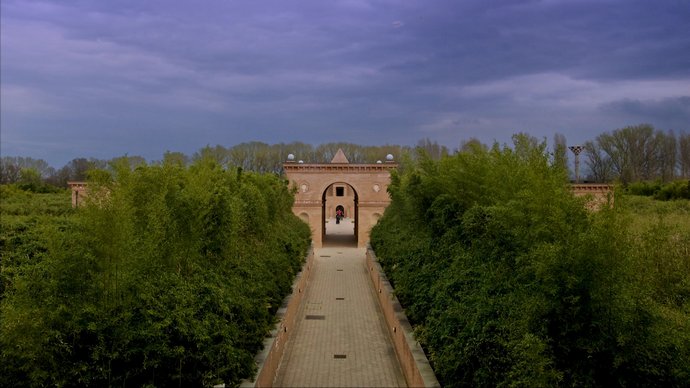 The handmade brick buildings in the centre of the maze (which you can reach without going through all the turns) were inspired by writings on Utopia over the centuries. They house a museum with Ricci's rich, eclectic art collection (the Carracci, Luca Cambiaso's Venus Blindfolding Cupid, Houdon, Thorwaldsen and Art Deco pieces to name just a few) and books, including a copy of everything Bodoni ever printed. There's a bistro and café, and if money is no object there are two palatial art-filled suites, available by request.
For wine: The Collio
If you've first encountered 'Friuli' on a wine label, you won't be the first; its white wines are among the world's finest. The region of Friuli Venezia Giulia is divided into ten DOC and four DOCG areas, with vines covering 20,000ha in some 30 varietals.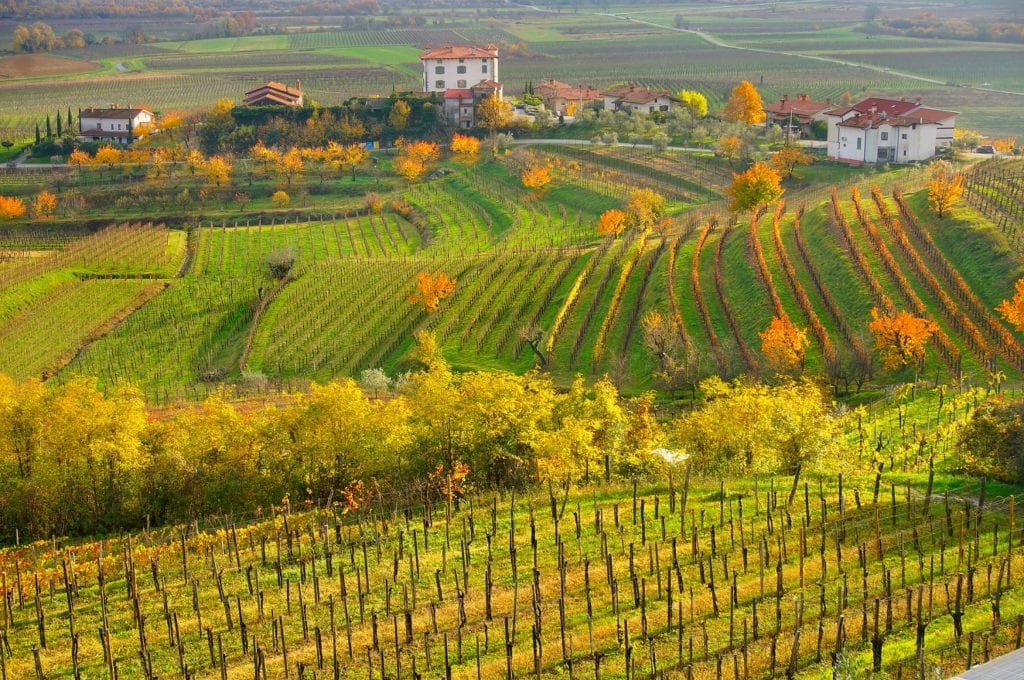 One area that is well worth a visit is the Collio – olive trees grow along the edges of the vines, cypresses and fruit trees, woods and little bodies of water that attract wildlife and maintain biodiversity. There isn't much in the way of sights: just lovely landscapes for touring and some of the finest white wines on planet Earth.
They have an extraordinary palette of white varietals that make up 85% of the Collio production: Malvasia, Chardonnay, Sauvignon, Merlot, Riesling, Traminer, Pinot Bianco and Pinot Grigio, indigenous Ribolla Gialla and Verduzzo, and Friuli's flagship Friulano (aka Tocai Friulano until Hungary won the naming war).
For birdwatching: Po Delta Park
The Parco del Delta del Po is not only one of Italy's most important wetlands but is also a birdwatcher's paradise. Prominent among the 200 species sighted here are flamingoes, coots, grebes, herons, a vast assortment of ducks, black-winged stilts, and owls in the wooded sections, along with that most overdressed of sea birds, the cavaliere d'Italia.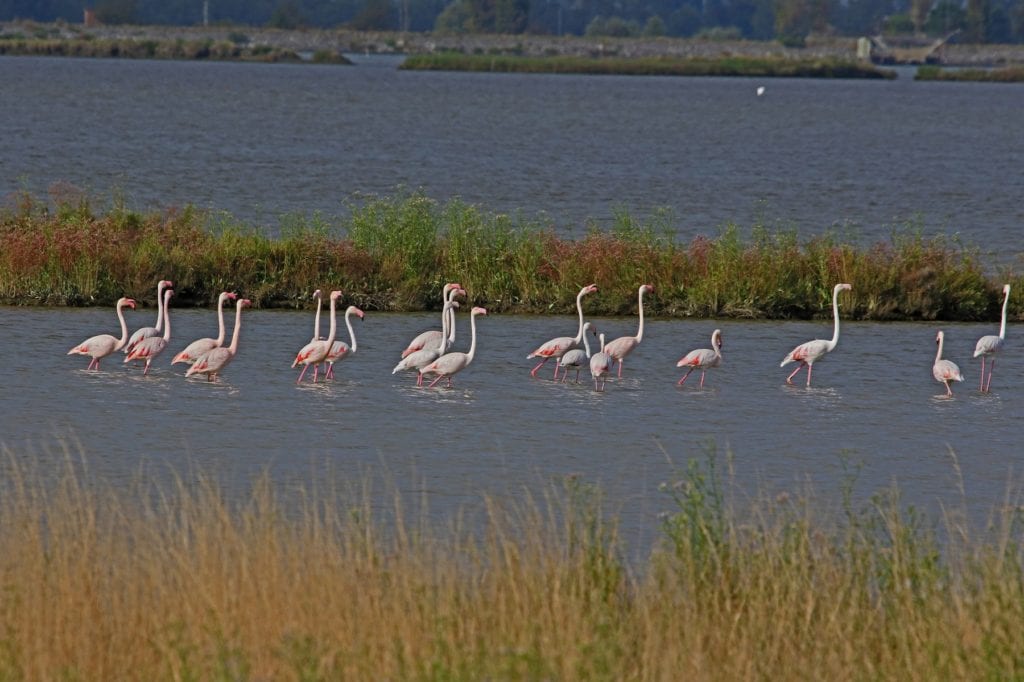 The best spots for birdwatching are along the Po di Goro near Goro and Gorino, the Bosco della Fasanara east of Mesola, the lagoon at Valle Canovio west of Volano, and along the bike path north of Lago delle Nazioni, though this always depends on the season.
For views: Fortress of Rocca Calascio
This great castle-fortress is truly imposing and is perhaps one of the most magical sights in the Abruzzo region. Set at 1,500m above sea level, it's the highest fortress in Italy and one of the highest in all of Europe. The exact date of construction is not known, but the castle (particularly the central tower) was reinforced in the mid 15th century.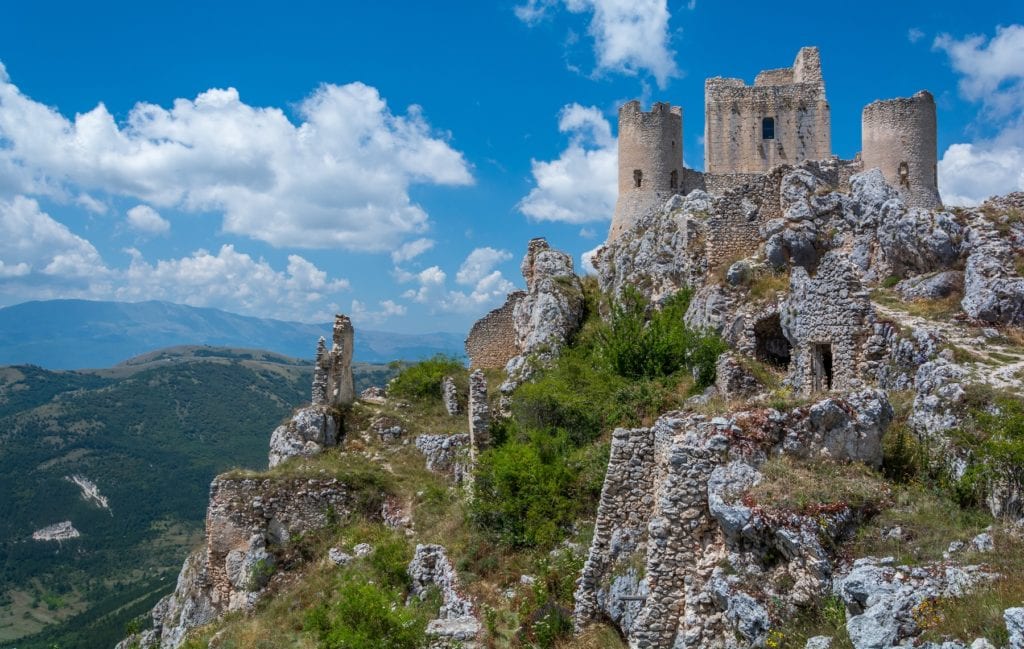 The stone fortress, a military stronghold, is notable for its symmetry and the quality of its construction, given the difficulties of building a castle in such an exposed and elevated location. The military reason for building a fort in this position was to give a sweeping view of Abruzzo, and it still has just about the best views to be had in the region, especially at dusk.
For relaxation: Lignano Sabbiadoro
In 1945 one of the last and oddest battles of the war was fought on the sandy, mostly empty peninsula of Lignano, between retreating Germans and New Zealanders. Not long after that, businessmen were already making plans for its perfect, unspoiled beaches. In 1954 Ernest Hemingway visited, just before the bulldozers arrived, and dubbed it 'the Florida of Italy'.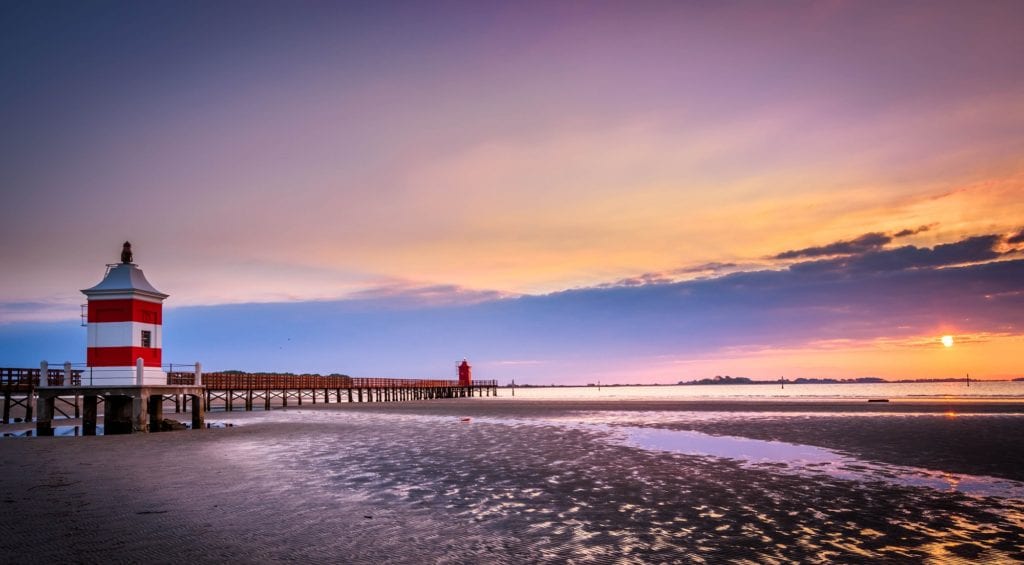 Papa nailed it: today Lignano 'Sabbiadoro' (golden sands) is the Palm Beach of the Friuli region, a fun-in-the-sun success story with 8km of massive, wide sandy Blue Flag beaches, more than 200 accommodation options, 3,600 other spots to bunk in from apartments to camp pitches, a spa, golf course, five amusement parks and one of the largest marinas in Italy, with more than 7,000 berths.
To some, all that might sound dire. But in a way that maybe only Italians can pull off, Lignano manages to be a happy, urbane and unfailingly pleasant place. Bring the kids.
---
More information
Keen to discover more of Italy's finest attractions? Take a look at our selection of guides: