Written by Phoebe Smith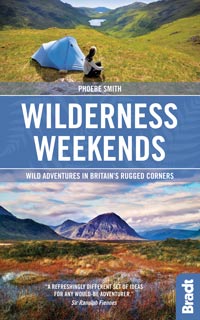 With 26 specially chosen weekends, ranging from Dartmoor to the Scottish Islands, Wilderness Weekends is the perfect guide to inspire the outdoor enthusiast to their next adventure. We chat to Phoebe Smith, the book's author, to ask her tips for beginners and her travel plans for the year ahead.
How and why did you begin wild camping?
It all started when I was travelling in Australia many years ago. A friend persuaded me to go on a trip to the Red Centre and sleep out under the stars in a swag (like a roll-up bag for your sleeping bag). What surprised me is that I said yes! Until that point I would never have done anything similar back home in the UK, but because I was travelling I was prepared to push my boundaries. As I lay that night in the middle of nowhere, with nothing but a thin piece of canvas to protect me from the deadly snakes, spiders and wildlife that lurks in the Outback, I made a promise to myself to explore more when I returned home. I started by walking in the mountains, which I loved, then progressed to wild camping. The moment when I became a wild camping addict was after I did my first solo wild camp – it changed something in me – and from then on the home-grown adventures have never stopped!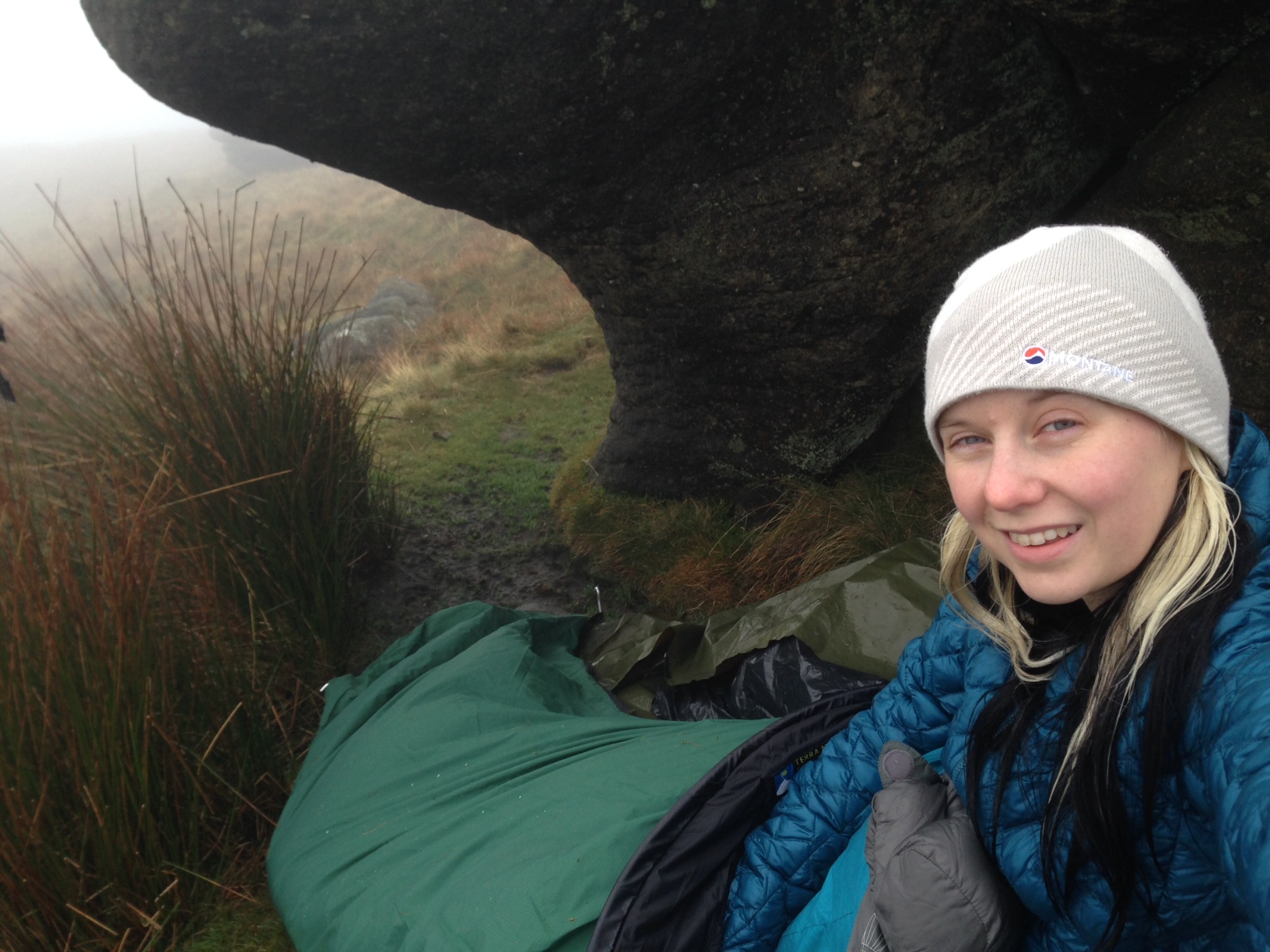 Bivving under rocks is a great way to stay out of sight in places like the Forest of Bowland © Phoebe Smith
What advice would you offer to beginners?
First off, the whole point is to enjoy not endure the experience. Choose good weather, take warm clothes and a favourite treat with you – whether that be a chocolate bar or a half bottle of wine – you want to remember it for the right reasons. Then go to a place you know well, or at least go and check out where you plan to do it in the daytime first to make sure it's a suitable spot (things can look very different in the dark). Finally go for it!
Is it legal?
Yes – in Scotland (everywhere apart from the shores of Loch Lomond) and in Dartmoor (due to an old byelaw). Elsewhere you are supposed to ask the landowners permission first. However, this is very impractical and sometimes even impossible to establish who that is, so the best thing you can do is follow the basic wild camping etiquette i.e. arrive late, leave early, take all rubbish with you. In wild places it's usually tolerated as long as you do the above.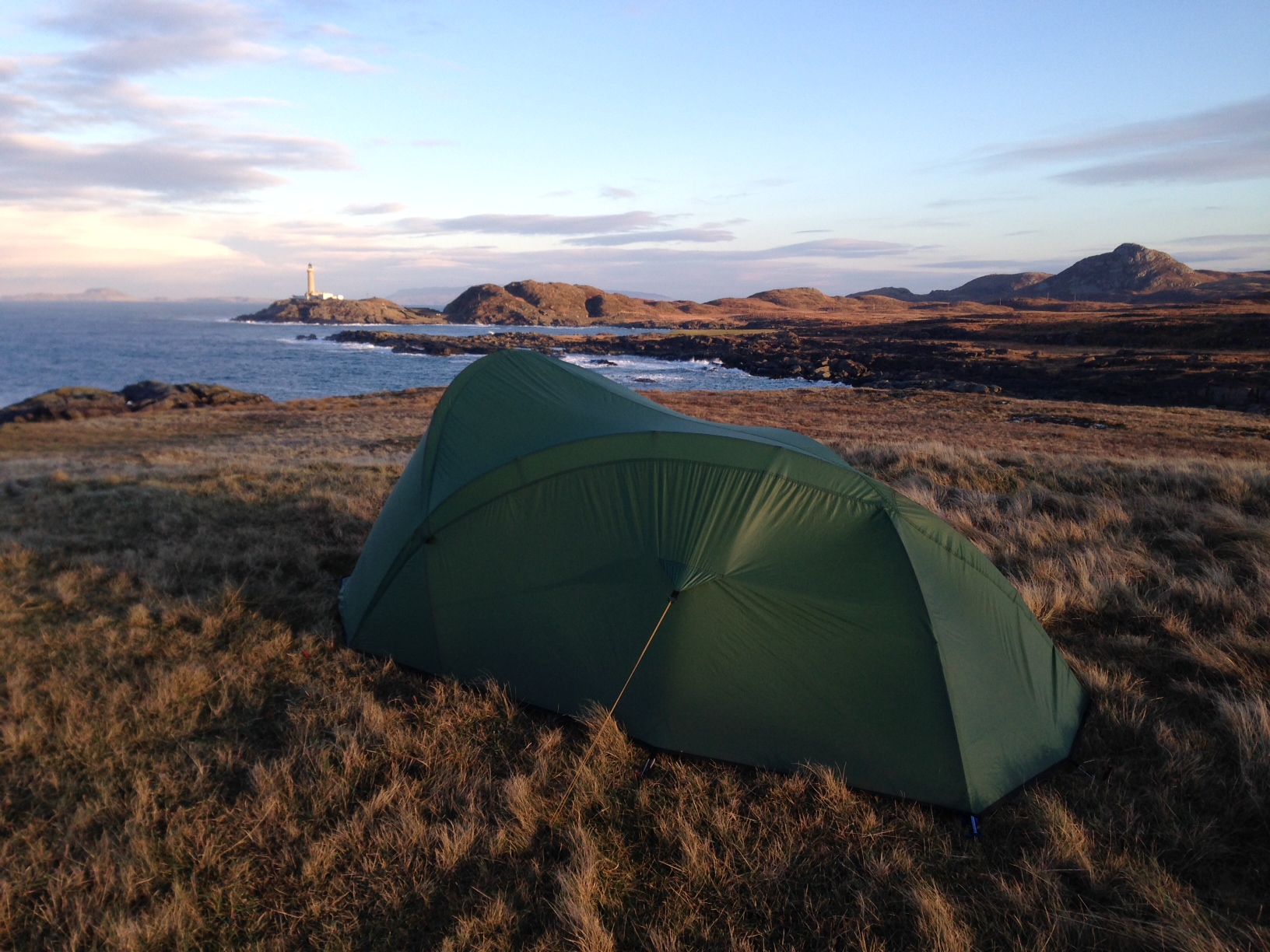 Wild camping on the Ardnamurchan Peninsula, Scotland © Phoebe Smith
What's the best, and the worst, experience you've had while wild camping?
Best – waking up after my first wild camp on my own, in the middle of the mountains in Snowdonia, knowing that I'd done it, I'd relied on no one but myself. It felt great.
Worst – I once pitched up in the Lake District at night in bad weather. I could barely see in front of me. I thought I'd pitched perfectly, but when I woke the next morning I soon discovered I was surrounded by DofE kids on a practice expedition!
Of the book's 26 weekends, do you have a favourite? And why?
It's hard to pick just one – I love them all which is why those 26 made it in there! But I do always have a soft spot for Sandwood Bay in Scotland. The idea that such a picture perfect beach – which in good weather can look almost Caribbean in nature – is still completely unspoilt. If you want to get to it you HAVE to put in some effort with the walk-in, but the rewards are well worth it.
Your motto is 'enjoy not endure' – which luxury do you always pack into your rucksack?
Without doubt it's my inflatable pillow! If I have a good night's sleep then I will definitely wake up ready for an adventure in the morning…
---
Get 10% off RRP on Wilderness Weekends when you buy here.