Written by Oscar Scafidi
We chat to Oscar Scafidi, author of our Equatorial Guinea guidebook, about the challenges of travelling to the country and the delights that await visitors.
When and why did you first visit Equatorial Guinea?
I first visited Equatorial Guinea in November 2014, however, my fascination with the country began many years before, while I was living and working in Angola. A friend and I planned an overland expedition from Luanda, heading through the Republic of Congo, Gabon, then through Equatorial Guinea into Cameroon. In the end we were given visas for every country except Equatorial Guinea, so after going ahead with a slightly modified trip filled with tropical wildlife and landscapes, I was intrigued as to what fantastic sights this tiny country was hiding.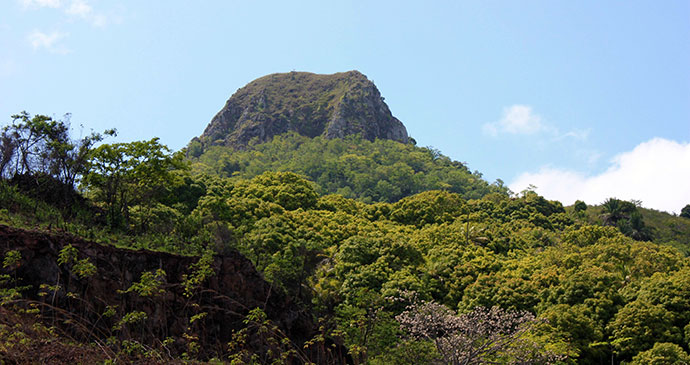 © Oscar Scafidi
Equatorial Guinea is reportedly the sixth-least visited country on earth, what challenges does this pose to travelers and is this lack of popularity something that makes the country so special?
The first challenge is obtaining a tourist visa. This is such an unusual request that most embassies will have little idea how to deal with your application. For this reason, some embassies are definitely better than others when it comes to applying. Once you are in-country, there is additional bureaucracy to deal with, such as getting tourism and photography permits, which you do not find in more visited tourist destinations. However, the authorities are getting better at dealing with these requests quickly, and once you have all the necessary paperwork, you really are free to go anywhere within the territory. Surprisingly, a lack of tourists does not seem to have discouraged hotel construction. You will find yourself well catered for in most large settlements, and although there is no public transport, it is easy to get from place to place on the excellent Chinese and Arab-built roads.
The lack of other tourists is a huge draw in my opinion. You will not be lonely in Malabo or Bata in terms of foreign company, given the numbers of expatriate workers based there. However, outside these centres, you are generally on your own to explore the beaches, archaeological ruins, waterfalls and natural landmarks that (anywhere else) would be packed with tourists!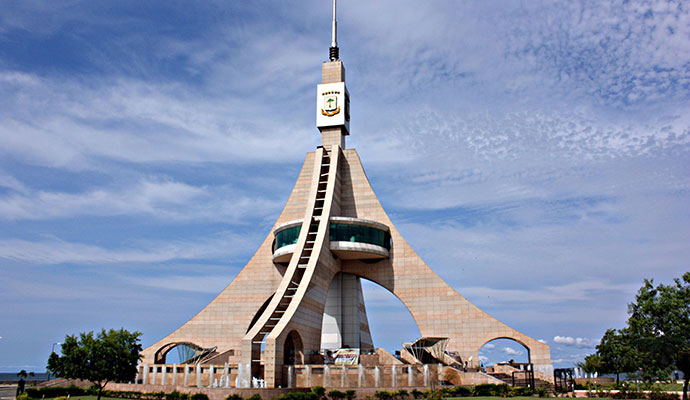 Torre de Independencia, Bata © Oscar Scafidi
Why is 2016 the perfect time to visit Equatorial Guinea?
The recent drop in global oil prices has meant a renewed focus from the government on diversifying the economy and developing the tourism sector, which can only be good news for new visitors in 2016. Also, time is running out to visit Oyala, the incredible new capital city in the jungle, while it is still under construction.
If you were to recommend just one of the country's islands to visit, which one would it be and why?
Most visitors will automatically visit one when they arrive, as the country's capital, Malabo, and the main international airport, are located on the island of Bioko. However, beyond Bioko, I would recommend that visitors check out Corisco, which is cheaper to get to than Annobón. Here you will find probably the most beautiful beach in the country (Arena Blanca), as well as being able to access some of the best preserved colonial ruins in the country.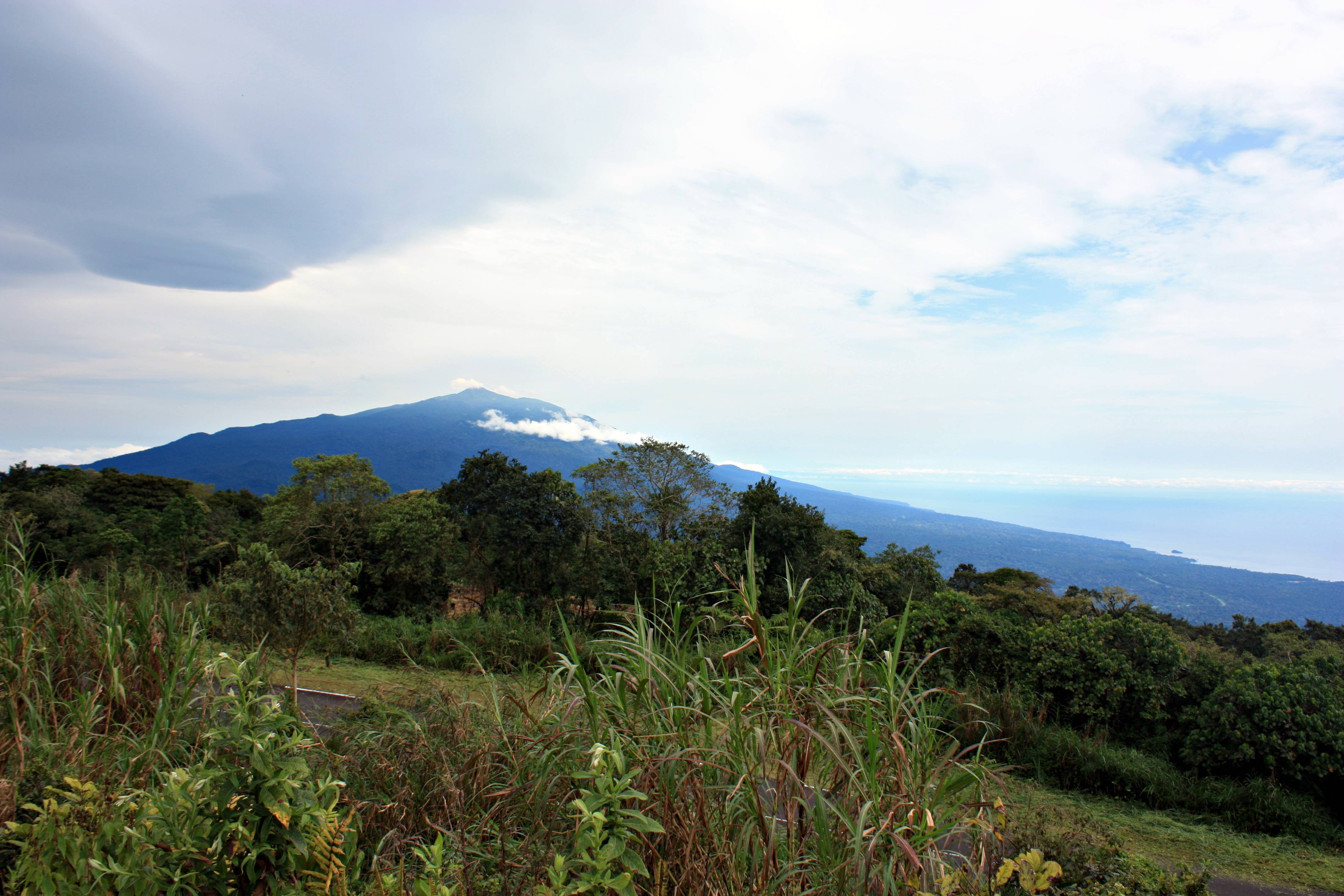 Views from Mount Moka, Bioko Sur © Oscar Scafidi
What are the best wildlife-spotting venues in Equatorial Guinea and what wildlife can travellers expect to see?
The Luba Crater Scientific Reserve is the easiest site to access, and has the best infrastructure in place to support tourism, with the Bioko Biodiversity Protection Program offering organised nature hikes and camping. Here you can expect to see multiple species of sea turtle nesting on the volcanic beaches, as well as some of the rarest primates in the world.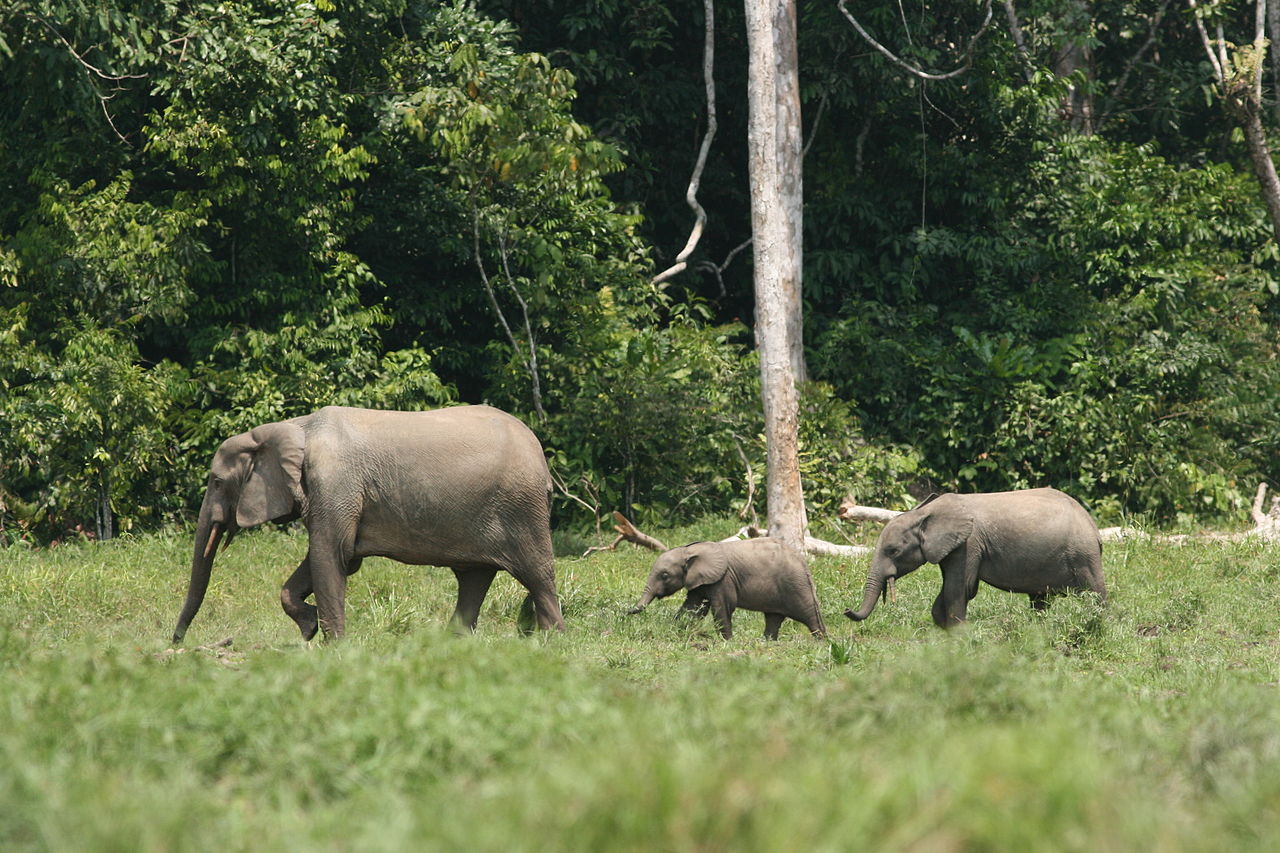 Look out for forest elephants too! © U.S. Fish and Wildlife Service Headquarters, Wikimedia Commons
Could you explain a little more about the decision to build Oyala, a new capital city in the heart of the jungle?
The President has explained that Oyala is being built due security concerns in the current capital, Malabo, which is difficult to defend and was the target of Simon Mann's Wonga Coup attempt in 2004, as well as a seaborne raid in 2009. This new capital on the mainland, which takes inspiration from Oscar Niemeyer and Lúcio Costa's architectural wonder in Brasilia, is also intended to serve a a more central economic hub for the entire region.
What advice would you offer to aspiring travel writers?
Make sure you're passionate about it, because there are definitely easier ways to make a living! Also, make use of social media, it's incredibly useful for building up networks of contacts and favours.
What are your travel plans for 2016?
My main travel project for 2016 is to kayak the length of Angola's River Kwanza, to raise money for the HALO Trust demining charity. details of the trip can be found here: www.kayakthekwanza,com
Get 10% off Oscar's Equatorial Guinea guidebook now.