Written by Bradt Travel Guides
Imagine journeying through a wooded valley with only the sound of your paddle hitting the water, gliding past sleepy villages and peering down meandering creeks. Perhaps you're floating along remote coastal waters, scouting for seals and dolphins and taking in the cacophony of seabird colonies clinging to cliff faces. Or maybe you're cruising down an urban canal, absorbing centuries of industrial heritage amid the throng of modern city life.
Whether you're paddling by SUP, kayak or canoe, exploring Britain by water allows you to slow down and find a fresh perspective on familiar surroundings. Whatever your preference, we hope our picture gallery will convince you to pick up a paddleboard, kayak or canoe and try it for yourself!
Loch Laggan, Scottish Highlands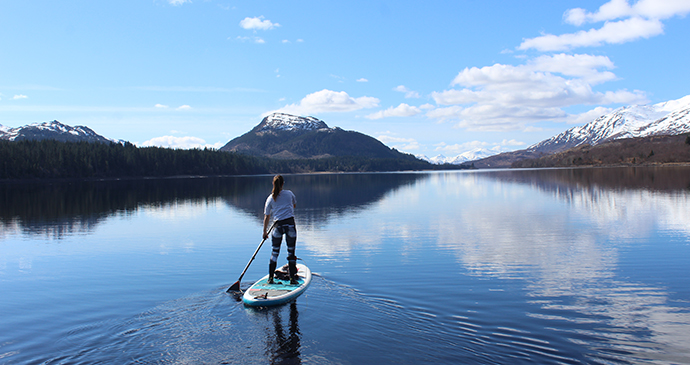 As you paddle your eyes keep returning to the snow-capped peak in the distance © Lizzie Carr
Relax along Britain's longest freshwater beach after a spot of paddling along this tranquil loch. The serene atmosphere will transport you to another world whilst you glide along the water.
Derwent Water, Cumbria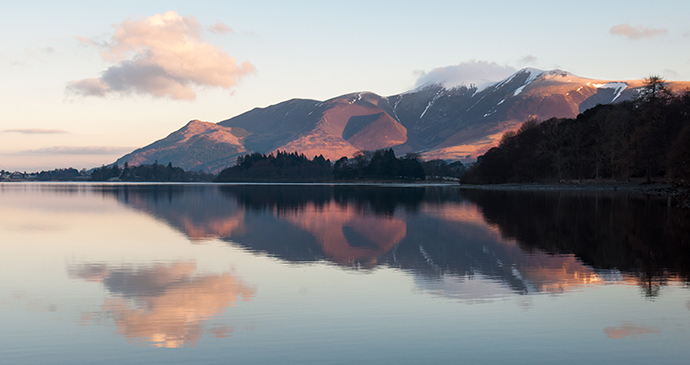 Kayaking between Derwent Water's 13 islands can be tough work, so go with a friend! © Joe Dunckley Shutterstock
Surrounded by snow-capped fells, Derwent Water is a place of considerable beauty and justifiably one of best-loved waters of the Lake District. The lake stretches for 4.6km and is lined with woodland on either side, making it a great place to spot wildlife.
Regent's Canal, London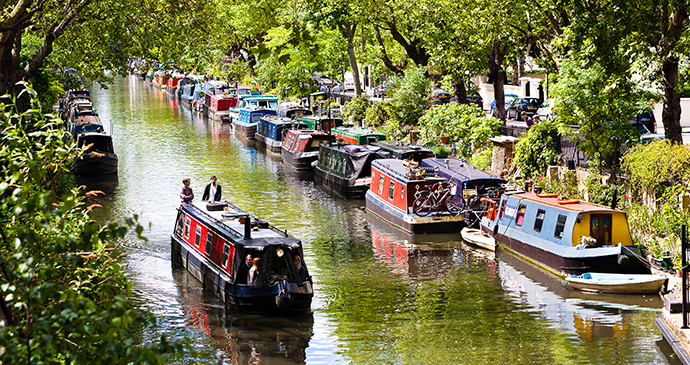 Experience this diverse metropolis from the waterways © Will Rodrigues, Shutterstock
Who knew there was a way to avoid the heavy traffic of London's roads? A paddle down Regent's Canal is a classy urban journey through the heart of London along a historic and atmospheric waterway. There's enough life and buzz to enthral, but being on the water pleasurably muffles any excess sound, thus making for a surprisingly restful paddle.
Brighton Pier, East Sussex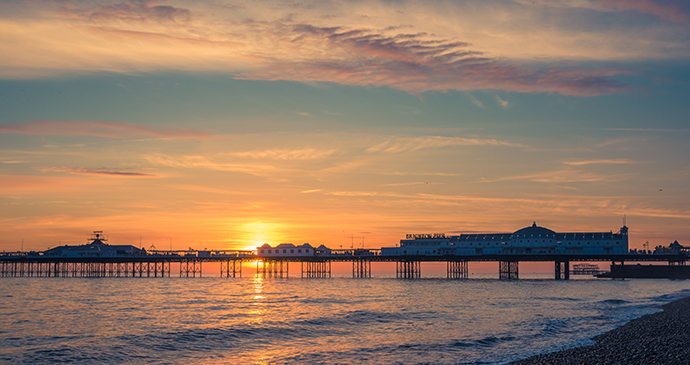 Paddle offshore for the best seat in the show © Marius_Comanescu, Shutterstock
Why not escape the human hustle of the beach and watch the starlings from the comfort of your paddleboard? Taking place on many evenings from late autumn until late winter, the 'murmuration' of starlings is an aerial ballet, as thousands of birds fly in synchrony – twisting and turning, rising and falling – before the birds drop to roost. On the ocean your only company will be the protagonists, the whooshing of their wings and the whispering of the waves – a whole world away from the chaos of the beach.
Hickling Broad, Norfolk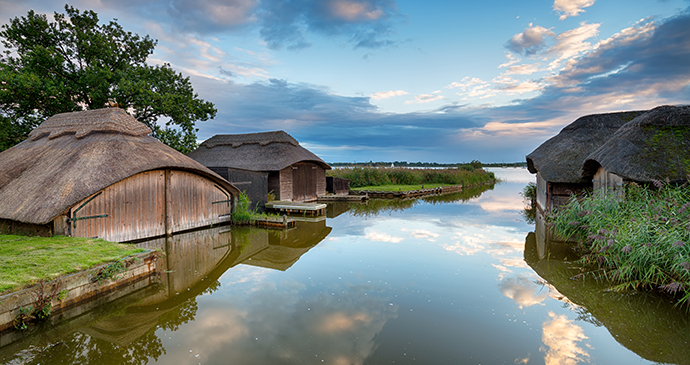 Hickling Broad was used as a seaplane base in World War I © Helen Hotson, Shutterstock
Being the largest manmade broad in East Norfolk, Hickling Broad encompasses just over 283 hectares of freshwater lake, marshes and reedbeds. As a result, it houses some of the UK's rarest wildlife.
The Mumbles, Swansea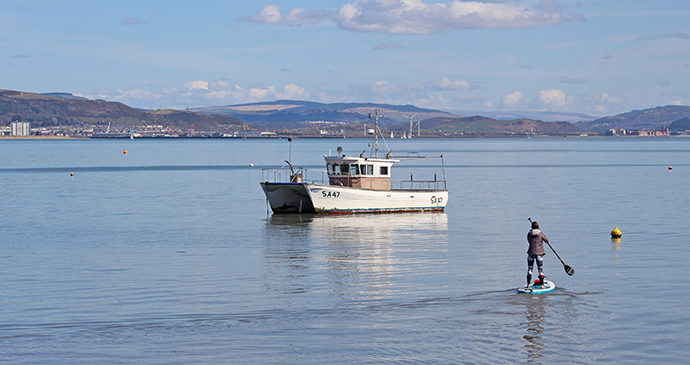 Waters here are typically calm as it is sheltered by the peninsula that runs from Mumbles Hill to Mumbles Head © Lizzie Carr
Follow in the footsteps of Dylan Thomas and become seduced by the Mumbles: a unique area of the Welsh coast that remains steeped in tradition. Built in 1898, its iconic pier dominates the route, showcasing the traditional British seaside charm of the Mumbles.
Rockliffe, Dumfries and Galloway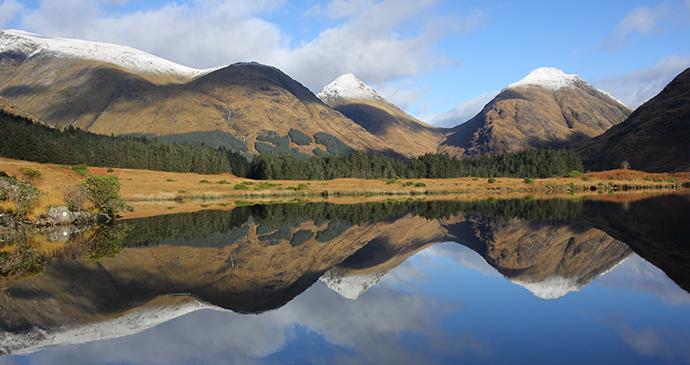 The old hillfort of the Mote of Mark was reputedly the preserve of a Dark Age chieftain © John A Cameron, Shutterstock
The little-known Galloway coastline is often marketed as the 'Scottish Riviera' due to the Gulf Stream influenced microclimate that complements its rolling scenery. Peppered with sailing villages, the beautiful Rockcliffe coast is also fringed with wildflowers that buzz with butterflies such as ringlet in late summer, while rockpools at low tide demand that adults release their inner child.
River Cam, Cambridge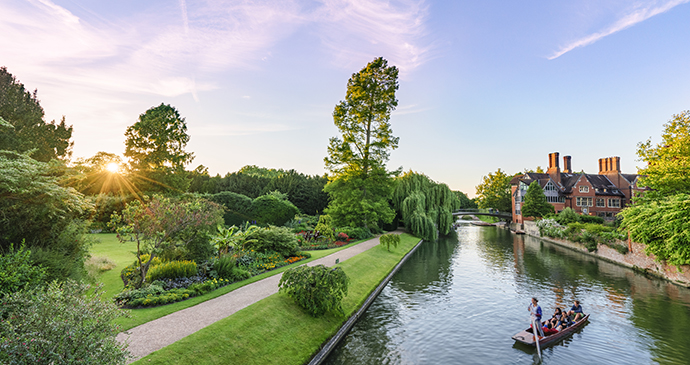 If you like to be rewarded with inspiring architecture and history on your travels, this journey is one for you © Pajor Pawel, Shutterstock
Cambridge is best known for its univerity and punting, but how about trying a spot of paddling on these famous canals? Enjoy the bustle of the city from the waterways whilst taking in the historic sights that surround.
Rhossili Bay, Swansea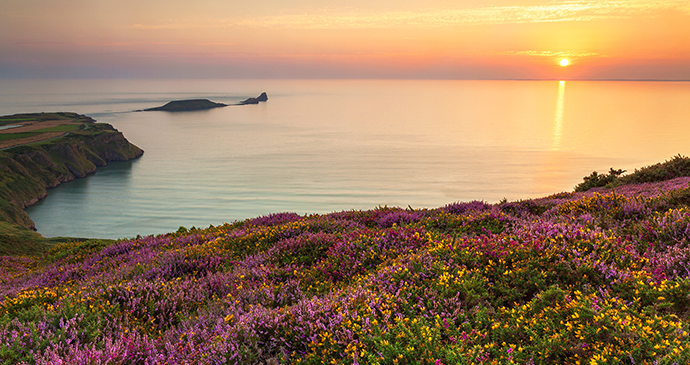 Appreciate the marine life by watching them from their own environment © Billy Stock, Shutterstock
Want to visit what is regularly rated one of the world's most beautiful beaches and paddle at the same time? Then head to Rhossili Bay. Located on the Gower Peninsula, this stretch of ocean confronts the Atlantic thus offering many different conditions for watersports. A calm day is the best for paddling as you can appreciate the beach in its entirety from the water and you might even spot a dolphin or two.
---
Inspired to explore Britain's waterways? Check out Paddling Britain for more information: