In the era of coronavirus, gone are the days of packed trains and buses where commuters are crammed cheek-by-jowl into stuffy carriages. But as many of us begin to return to work and school, we are asking the same question: how can I do so safely without using public transport if I don't have a car?
Enter the Slow Ways network. The brainchild of explorer and 'guerilla geographer' Dan Raven-Ellison, the project will create an extensive web of walking routes that joins together Britain's towns and cities as well as thousands of villages across England, Scotland and Wales.
The inspiration behind the concept is simple. "We're very fortunate to have so many footpaths across the country," says Dan, "But they are a bit like a big pile of spaghetti on a plate. There is clear value in having a National Cycle Network, so why not have something similar for walkers and runners whose needs are different to cyclists?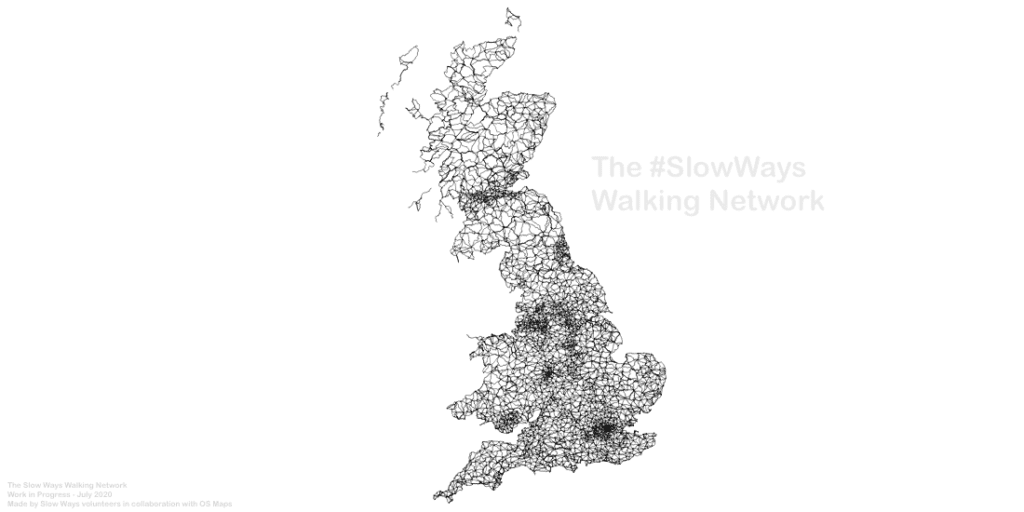 "Lots of us walk 5km, 10km or 20km at the weekend to enjoy being active outdoors, so why do we not walk these kinds of distances to get to work, pick something up or meet with friends? Slow Ways will help remind us of the original reason why footpaths and rights of way formed between our villages, towns and cities – to simply get from A to B."
The idea is that people will be able to use the Slow Ways to walk between neighbouring settlements or combine them for long-distance journeys. For these longer routes, each Slow Way becomes a segment that ends in a town or city where there will be a range of places to eat and stay, making them accessible to more people.
The first stage of the project was completed earlier this year, when some 700 volunteers created over 7,000 routes covering 100,000km across the country. All of this was done during March and April – the height of lockdown – meaning the paths had to be planned, researched and drawn entirely remotely, without setting foot on them.
Dan estimates that almost a year's work was achieved in just one month thanks to the dedication of those on the team. But an even bigger challenge is yet to come as he seeks to enlist the help of some 10,000 volunteers to walk, test and review the drafted routes later this year.
"This could become quite tricky as different people have different ideas about how it should all work and which ways routes should go, but hopefully our methodology and planning will help us overcome any major obstacles."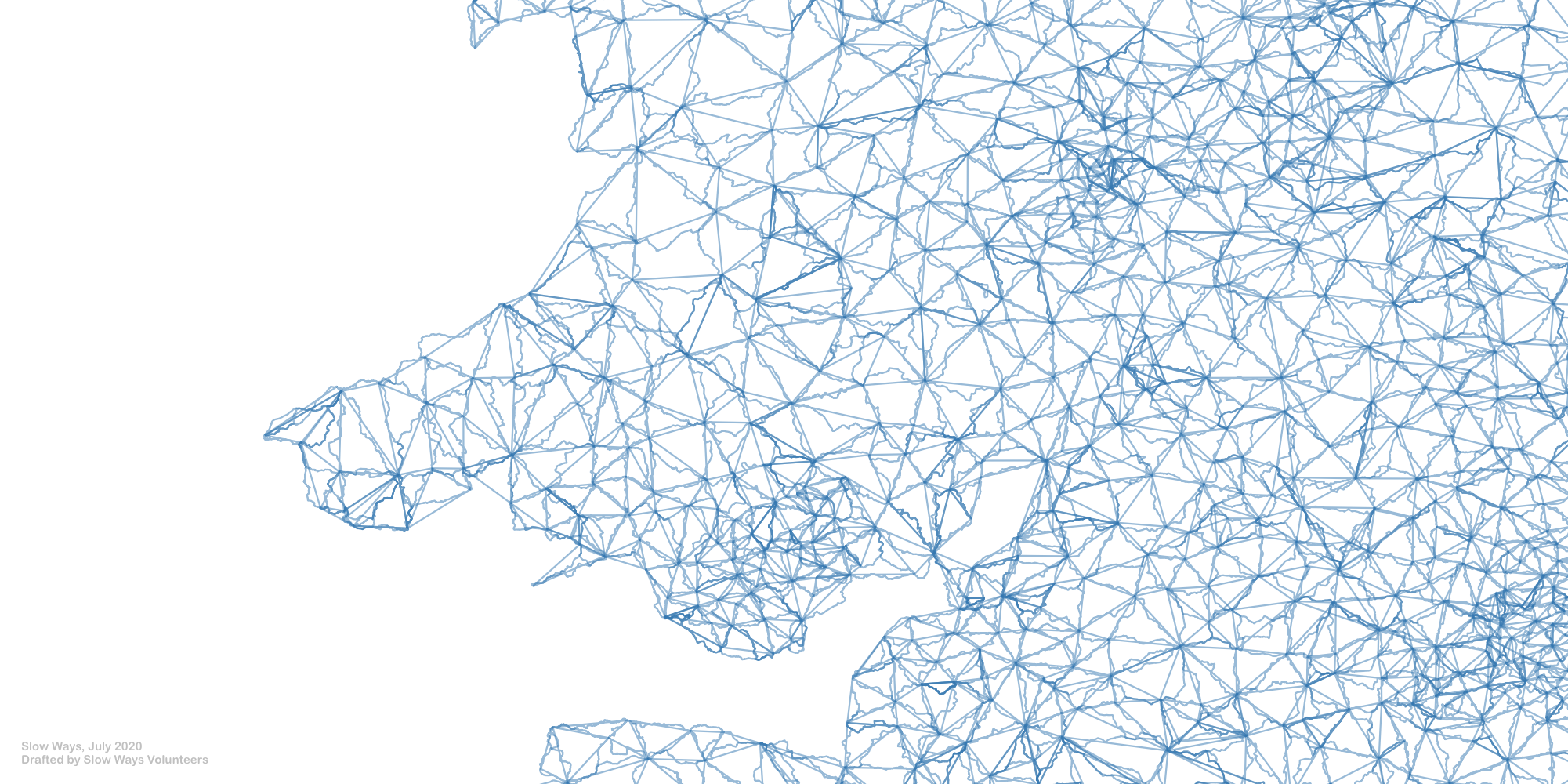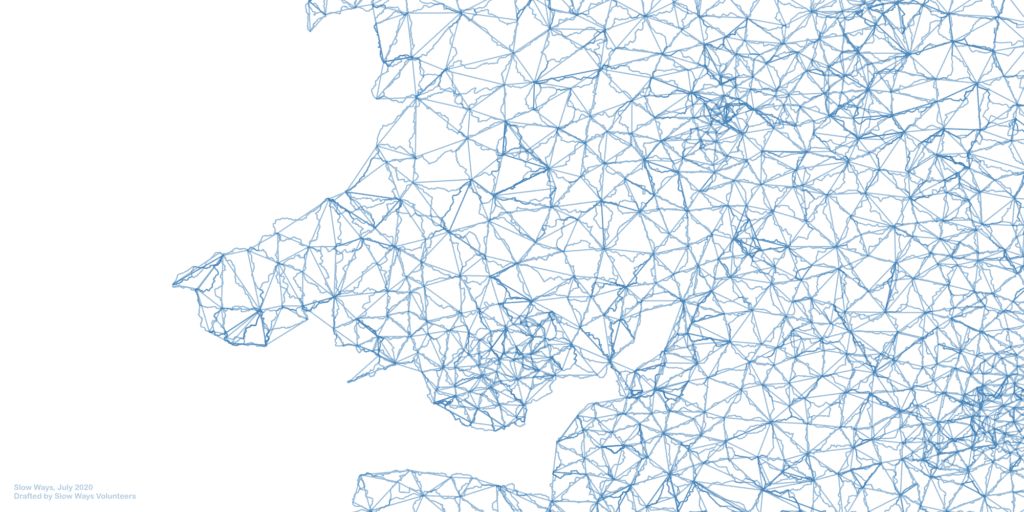 While the paths will of course cross some of the country's glorious countryside and rural beauty spots often explored by recreational walkers, Dan hopes that the network will be of greater use for those in urban areas as a way to get about.
"There are too many footpaths between neighbouring villages and towns that are simply not inviting, clear or safe enough to use. I hope that some councils and communities see this and take action to create new footpaths that will benefit future generations – just as we are benefiting from paths that were created by our ancestors."
Once complete, the Slow Ways network will be published online and available to use freely via Ordnance Survey.
"With their distinctive geometric shapes, Slow Ways will make it easier for people to imagine, see, plan and navigate walks between towns and cities. If lots of people start sharing their stories about making these journeys, you never know – travelling on foot could become far more normal in our culture."
More information
To find out more about the Slow Ways project and how to become a route volunteer, head to slowways.co.uk and sign up to the newsletter.