From tiny chapels and medieval abbeys to sturdy fortresses and crumbling ruins, the relics of a long and varied history decorate the landscape of the Yorkshire Dales. Here are our some of our favourite hotspots that a history-lover won't want to miss on a visit to the region.
Barden Tower
This imposing building has lots going for it, not least the fact that wandering around it is free of charge. Despite its name, it is more than just a tower, but not quite a castle, and has had a few changes of role in its long life. Originally a Norman hunting lodge, it was later extended into a fortified house by Sir Henry Clifford, who fancied living in the country rather than Skipton Castle. That accomplished renovator, Lady Anne Clifford, got her twopenny-worth in during the 1650s but on her death the tower passed to the Earls of Cork and fell into decline. After a spell as a farmhouse in the late 18th century it was abandoned.
Bolton Abbey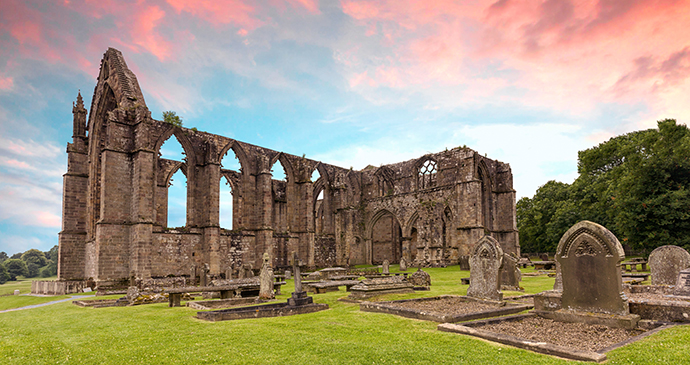 The ecclesiastical remains at the tiny village of Bolton so dominate that the whole place is now called Bolton Abbey. Ironically, for a building that was never completed, it is one of the most intact priories in the country with the original nave still used as the priory church of St Mary and St Cuthbert. Location, location, location – that must have been the watchword for 12th-century monks. This riverside site ranks with Rievaulx and Fountains as one of the most awe-inspiring positions for an abbey anywhere. There is also a heritage steam train that runs between Embsay and Bolton Abbey. Whilst not particularly useful for getting from A to B, this is a fun nostalgic experience.
Bolton Castle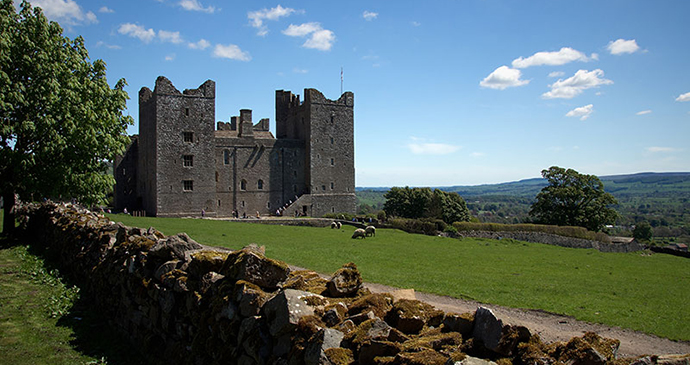 Bolton Castle is a particularly rewarding place to visit, partly because it is so complete, but also because it is privately owned so hasn't had the corporate treatment some historic buildings suffer. The owner has considerable emotional investment in the place because, incredibly, the castle has remained in one family throughout its entire 600-year history. Now uninhabited, the castle has been developed as an excellent visitor attraction, with the bulk of it restored and accessible. Much is made of Castle Bolton's most illustrious past resident, Mary, Queen of Scots, who spent an eventful six months here in 1568 after her capture by Queen Elizabeth's forces in Scotland.
Chapel of Our Lady of the Crag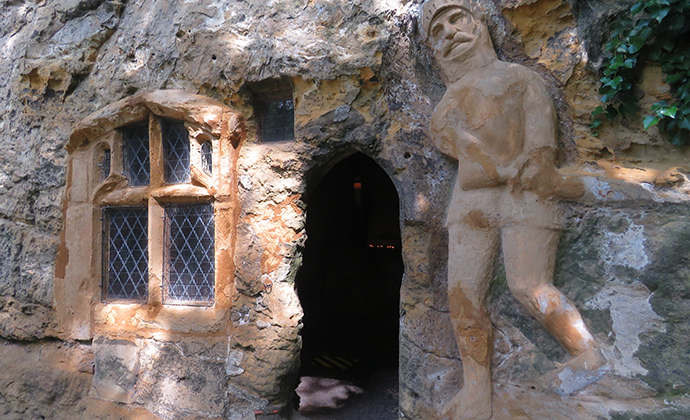 A wander down to the River Nidd from Knaresbrough takes you along the ancient Pilgrim's Way. Tucked back into the rock is one of the sweetest, tiniest chapels that you will come across, the 600-year-old Chapel of Our Lady of the Crag. Look for too long at the river and you'll miss it, the powder-blue door is its only clue of existence.
Easby Abbey
Easby is a tiny hamlet perched on the banks of the Swale, three-quarters of a mile downstream from Richmond, and home to this substantial and atmospheric ruin. Historians always suspected that Easby had been a Christian site long before the abbey was built, and this was confirmed in 1931 when pieces of ancient stone carvings were found built into the walls of the church. When pieced back together they re-formed a magnificent 8th-century English cross, now in London's Victoria and Albert Museum.
Fountains Abbey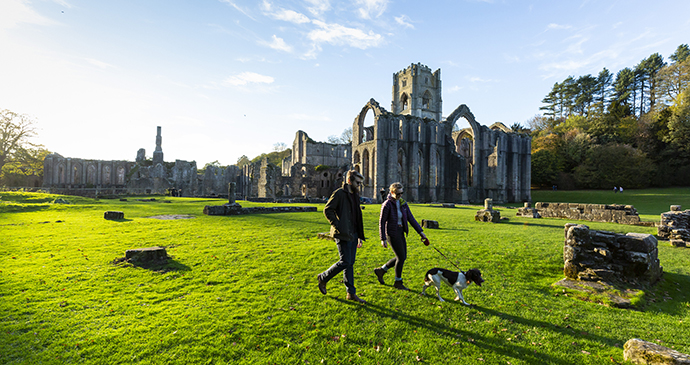 The serene ruins of Fountains Abbey sit just four miles southwest of Ripon. The Cistercian monks certainly knew how to pick a good location. If you climb the steep ascent beyond the river valley to a secret lookout named Anne Boleyn's seat, you'll be able to view the ruins in all their glory and appreciate all the more how magnificent the abbey would once have been. The abbey did not survive the reign of Henry VIII but there's a certain romanticism to the ruins none the less.
Richmond Castle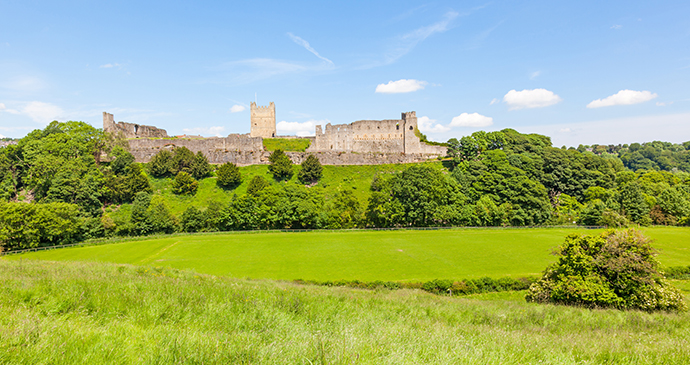 Few towns are more dominated by their castle than Richmond, partly because the town is relatively small but also because this is a genuinely impressive building. The 100-foot-high keep towers over everything and, in my opinion, provides a viewpoint from the top to equal any in Yorkshire. William the Conquerer gifted the caste to his cousin Alan Rufus, who immediately set to building a castle on a 'strong hill' to defend himself. Consequently, Richmond Castle is the equal-oldest stone Norman castle in England with those in Durham and Colchester.
Skipton Castle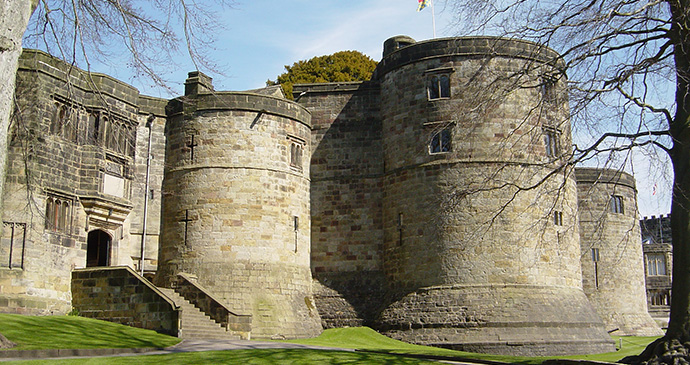 Skipton Castle is a fully roofed and remarkably well-preserved medieval building, a fact for which we have one woman to thank – Lady Anne Clifford. She was the incumbent owner at the time of the Civil War when Skipton Castle, a Royalist stronghold, held out under siege for three years before finally falling to Parliamentarian forces in 1645. Check for special events such as the War of the Roses re-enactment when planning your trip, because these can really make your visit memorable.
---
More information
Want to find out more about the historical highlights of the Yorkshire Dales? Check out our comprehensive guide: