What better way is there to experience the glorious outdoors of the North York Moors than by getting hands-on? Get off the tarmac and into the wilds on foot, astride a bike or on horseback. Or get a different perspective of this diverse county from the wings of a glider or the comfort of a railway carriage.
Walking
All you need is a map, a compass and a sense of adventure. Walkers are spoilt for choice in the North York Moors National Park, where, thanks to a law in 2005 granting right of access to open land, they can walk just about wherever they wish.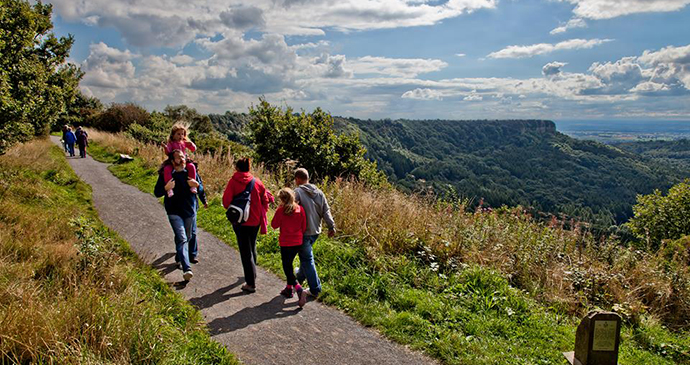 The park also provides free, downloadable walk leaflets, details of 15 routes accessible to wheelchair users and invaluable information regarding access to wild country.
Horseriding
A great way to traverse the moors … using someone else's legs!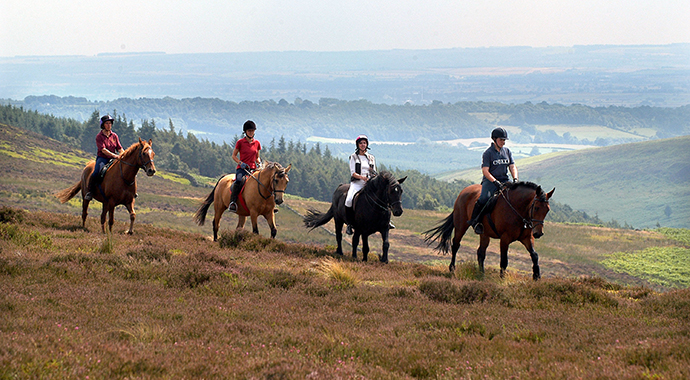 The North York Moors National Park is home to 800km of bridleways alone to explore on horseback and provides guidance to routes on their website here, while forests like Dalby are also wonderful venues for riding and the Forestry Commission welcomes riders with open arms.
Cycling
Since the massively successful Yorkshire leg of the Tour de France which took place in July 2014, there has been something of a cycling revolution in Yorkshire.
Such was the impact of 'Le Grand Depart' that Welcome to Yorkshire have been inspired to recreate it every year since and the new Tour de Yorkshire zooms along different routes every year, including some across the North York Moors, Wolds and the coast. Try Dalby Forest for world-class off-road trails or head for the big skies and quiet roads of the Wolds for totally peaceful road biking.
Gliding
If gliding seems like an idyllically peaceful way to travel, and you fancy having a go – the good news is that you can! The Yorkshire Gliding Club's base is hidden away in the trees less than a mile from Sutton Bank in the west of the North York Moors Park.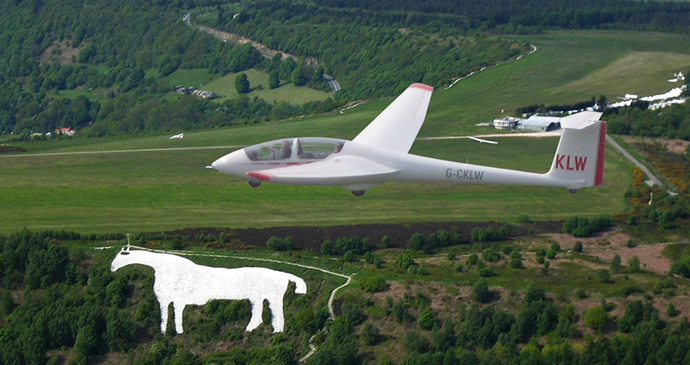 They offer trial lessons where, under the expert guidance of an instructor, you can actually fly the glider with no previous experience. Pilots will get the best view of the unofficial emblem of the Hamleton Hills from the air, the famous White Horse of Kilburn.
By railway
Very few people aren't moved to a wistful nostalgia at the sight and sound of an old locomotive in full steam, and this is one of the most popular places in the country to enjoy the experience.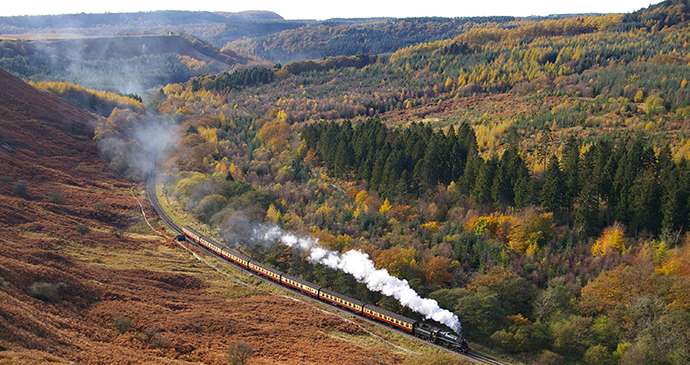 The scenic route of the North Yorkshire Moors Railway goes from Pickering to Grosmont, following the spectacular valley of Newtondale, with stations along the way renovated in various period styles.
---
More information
Get out into the great outdoors with our guide to the North York Moors and Yorkshire Wolds: