Written by Tom Chesshyre
Take a look at some photos from Tom Chesshyre, author of A Tourist in the Arab Spring, showing anti-Gaddafi graffiti in Libya.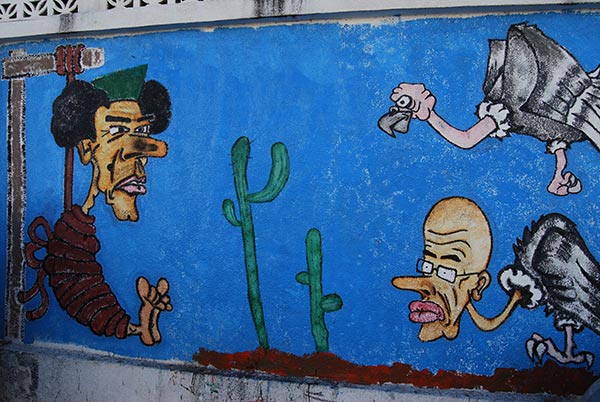 Gaddafi, on the left, is hung up as Seif al Islam Gaddafi, one of his sons, watches on with the body of a vultlure. The meaning is unclear. Perhaps the artist believed that Seif al Islam was waiting for his moment to take over from his father. It was probably drawn when Gaddafi was on the run in 2011.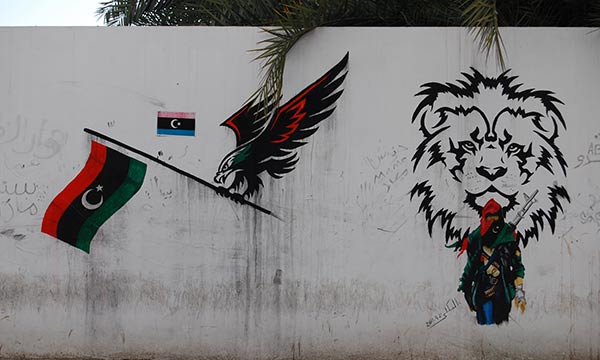 This is a tribute to the "Lions of Tripoli", a local brigade that was one of about 200 that took control of Libya after Gaddafi fell. There has been much infighting between them in recent months as groups stuggle to take control of the country.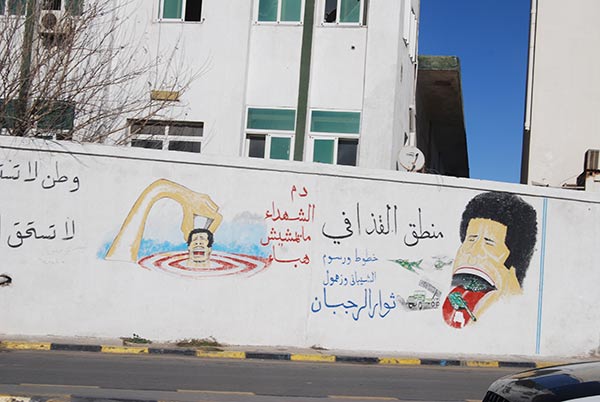 Anti-Gaddafi graffiti close to his bombed out former bunker at the Bab Al-Azizia barracks in Tripoli.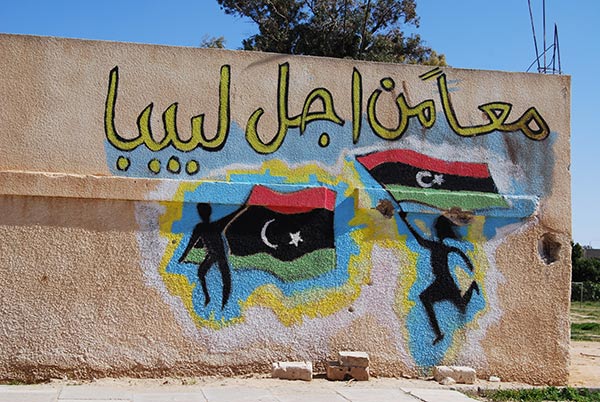 Graffiti supporting the fall of Gaddafi close to the Roman ruins ata Sabratha.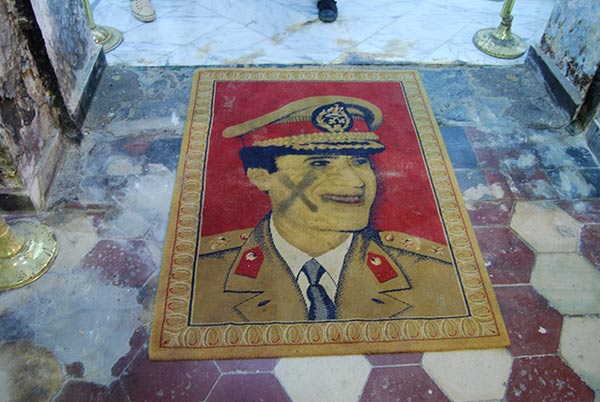 This is not graffiti… it is a carpet on the floor of a makeshift museum/art gallery about the revolution in Benghazi. Visitors are invited to wipe their feet on Gaddafi. It is not known whether this museum is still open.
Throughout July, buy the e-book version of A Tourist in the Arab Spring for just £1.99.