Written by Bradt Travel Guides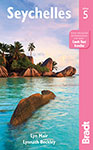 Scattered across the Indian Ocean, the Seychelles are renowned for their ecological riches. Listen for the whistling calls of flycatchers at Vev Reserve and get up close with giant tortoises on Curieuse, or venture underwater to snorkel among colourful angelfish and kaleidoscopic coral reefs. Add to this a laidback atmosphere and a choice of remote, luxury resorts where you can have an island all to yourself, and you're guaranteed a trip to remember.
Beaches, obviously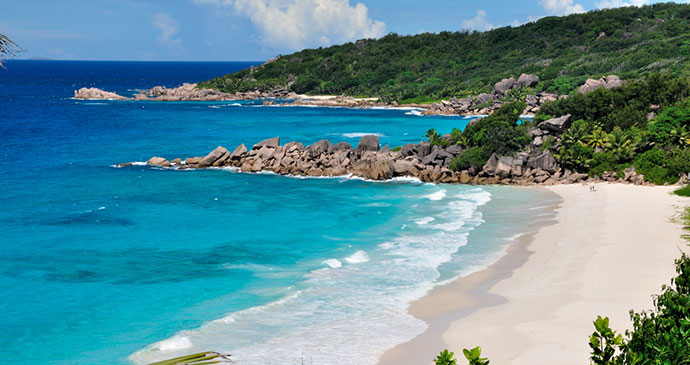 Petite Anse, La Digue © Gerard Larose, Seychelles Tourism Board
Countless destinations claim to have the world's best beaches, but the Seychelles really does take the top spot. Endless swathes of pristine golden sand, some palm-fringed, others framed by magnificent granite rocks or colourful flowers – either way, you can often have them all to yourself.
Ecotourism adventures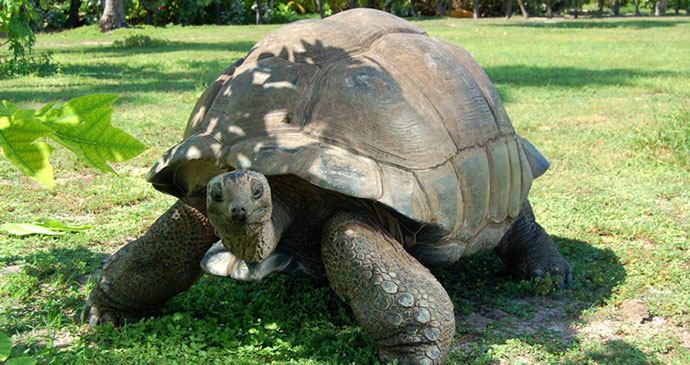 © Gerard Larose, Seychelles Tourism Board
Everyone knows the Seychelles as a luxury honeymoon destination, but it is also one of the world's richest ecological havens. On Bird Island, watch the annual migration of thousands of sooty terns, or head to La Digue Vev Reserve, the last sanctuary on earth for the black paradise flycatcher. On top of this, get up close with giant tortoises on Curieuse and explore an underwater world of kaleidoscope coral reefs in their warm tropical waters.
A slice of Eden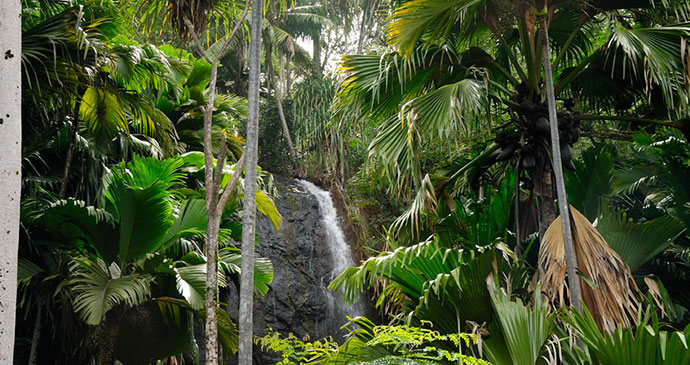 © Gerard Larose, Seychelles Tourism Board
Praslin's UNESCO World Heritage Site of Vallée de Mai is one of only two places in the world where you can see the rare coco de mer plants growing. This tiny 20ha enclave within Praslin National Park is home to over 4,000 palms, and you can walk among them on one of the many hiking trails – keep your eyes peeled for green-tree frogs and the enigmatic black parrot.
An island to yourself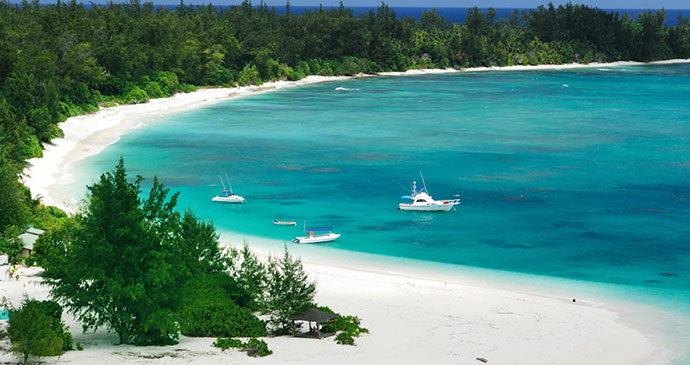 © Raymond Sahuquet, Seychelles Tourism Board
'No keys, no phones, no worries' – that's the motto on Denis. This tiny, privately owned island (with only 50 inhabitants) is a haven away from the hustle of the modern world. Embark on a guided nature walk through the emerald-green forests, dive with whale sharks or indulge in a soothing spa treatment.
A laidback lifestyle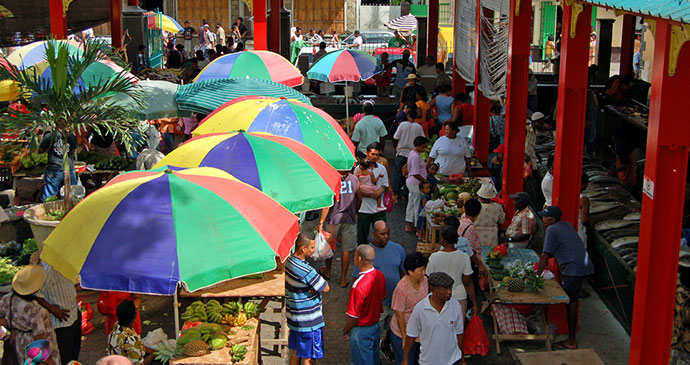 © Gerard Larose, Seychelles Tourism Board
For a taste of Creole daily life, head to the capital, Victoria, with its old colonial buildings interspersed among shiny new shopping malls. In particular, pay a visit to the Sir Selwyn-Clarke Market, where stalls with colourful vegetables, tropical fruits, exotic herbs and tantalising spices are spread out under umbrellas and even flow out into the street. Spices are very important in Creole cuisine, and this is the best place to try them – fresh ginger and turmeric (often labelled saffron) are readily available, bottles of hot chillies add a dash of colour, and cinnamon quills and vanilla pods complete the exotic mix.