Written by Bradt Travel Guides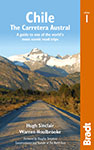 Stretching from the Chilean Lake District to southern Patagonia, the Carretera Austral offers South America's greatest road trip. It runs through Chile's wildest region, where towering forests sit alongside monumental glaciers and Andean condors soar above aquamarine lakes. Bordered by craggy cliffs and mountains, the 1,270km road snakes past secluded settlements, exclusive lodges, vivid marble caves and mist-shrouded hot springs – not to mention countless snow-tipped volcanoes and national parks. Although challenging, it is undoubtedly worth the effort.
Unrivalled scenery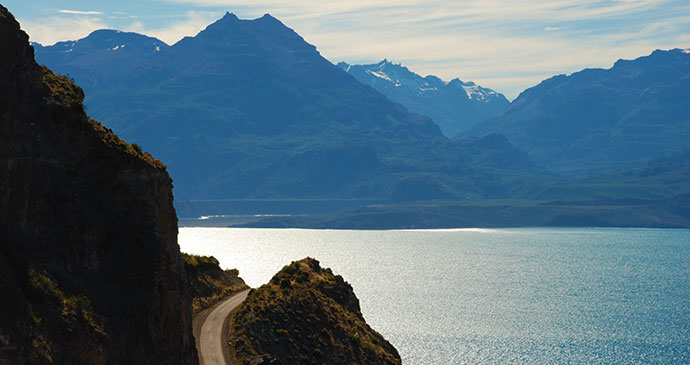 The road south along Lago General Carrera is one of the highlights of the route © Hugh Sinclair
'The best road-trip in the world' is an oft-heard claim, but in the case of the Carretera Austral it is well and truly justified – this is one of the most magnificently scenic and diverse regions on earth. Subtropical jungles and alerce-adorned forests sit alongside monumental glaciers, while Andean condors soar above wild rivers and aquamarine lakes.
Get up close with glaciers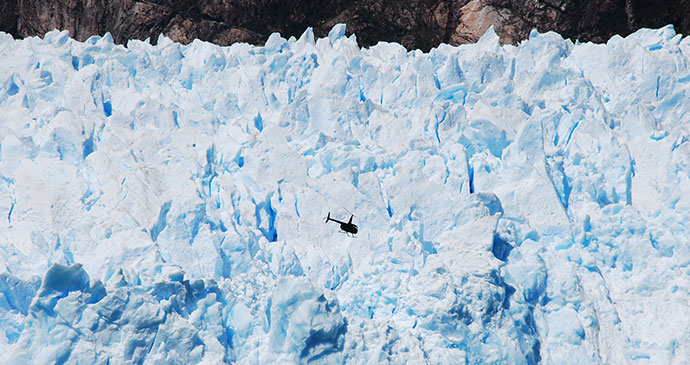 Ventisquero San Rafael is arguably the most impressive glacier in the region © Hugh Sinclair
While it is hard to traverse the Carretera Austral without seeing a glacier, it is a pity to visit the region and not do a specific trip to see these magnificent natural phenomena. Ventisquero Queulat – Chile's hanging glacier – is the most accesible, but Ventisquero San Rafael is perhaps the most impressive.
A brand new national park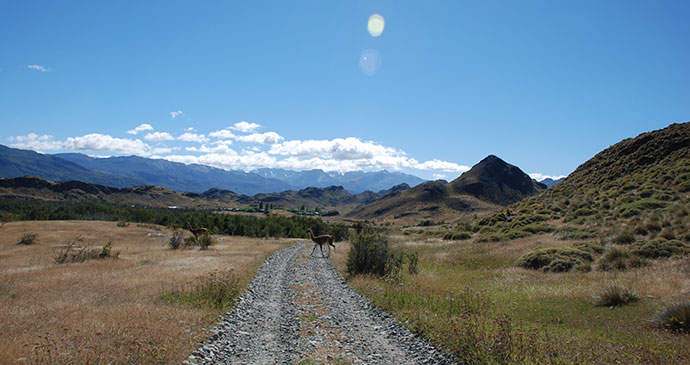 © Hugh Sinclair
Currently the land between the Tamango and Jeinemeni national reserves is known as Valle Chacabuco; however, after being acquired by Conservación Patagónica, it is set to become Parque Patagonia – one of South America's leading parks. Although in its infancy, the early signs are encouraging – the park offers unspoiled wilderness, extensive wildlife, excellent trekking, and luxury accommodation for those with decent travel budgets.
The world's greatest white-water rafting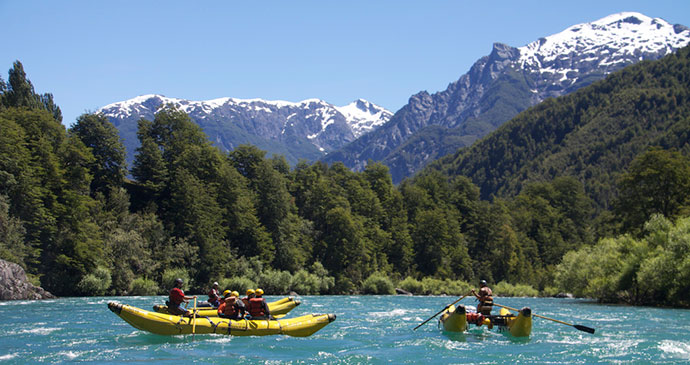 © Zachary Collier
The village of Futaleufú is home to some of the best rafting and kayaking on the planet. Professionals from across the world visit this town specifically to raft the river, so if you have never rafted before but were always curious, this is possibly the finest place in Latin America to do so.
A village on stilts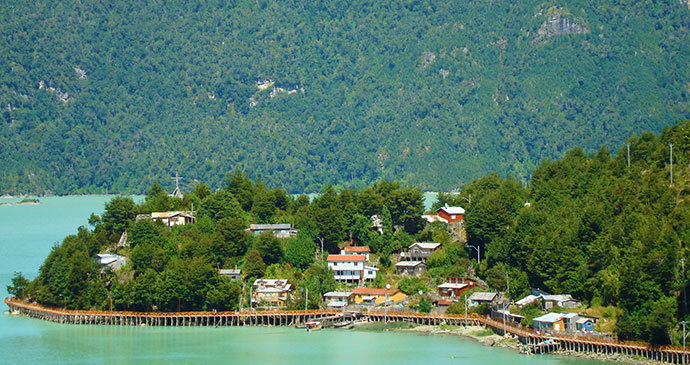 © Jorge Harnecker
Perched on a series of boardwalks between the Northern and Southern ice fields, Caleta Tortel is a magical village with a mysterious history. The complete absence of cars, with all houses built along the cliffs, make this village unique in Chile.