Written by Bradt Travel Guides
Dine alfresco at Girne's picture-perfect harbour
North Cyprus's prettiest town makes for an excellent holiday base. Hotels and villa developments may have sprouted up in the outskirts to the east and west, but Girne's old town and harbour nevertheless stand resolute against modernisation, whilst still managing to offer their many visitors all the pleasures of a well-equipped resort. To the south, the jagged Kyrenia Mountains provide the town with a spectacular backdrop and an irresistible invitation to visit both the towering hilltop castle of St Hilarion and the tranquillity of nearby Bellapais Abbey.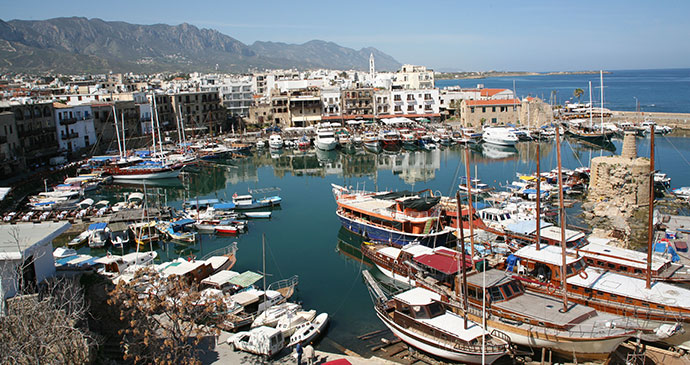 Girne is a great base for exploring the region © North Cyprus Tourism Authority
Watch nesting turtles on untouched beaches
The beaches along the north coast of the island find favour with nesting turtles. The main nesting sites at Akdeniz, Alagadi, Tatlısu and in the Karpas Peninsula have remained untouched by development, and are heavily monitored to ensure the safety and protection of turtles. Volunteers undertake daily patrols of all the nesting sites between Güzelyurt on the west coast and Balalan in the Karpas Peninsula; here, nests are located, counted, monitored and protected with a metal cage, deterring foxes and stray dogs from digging up the eggs. If you're heading to North Cyprus between May and October, it's possible to join a group of volunteers to observe the nesting turtles – contact SPOT for details.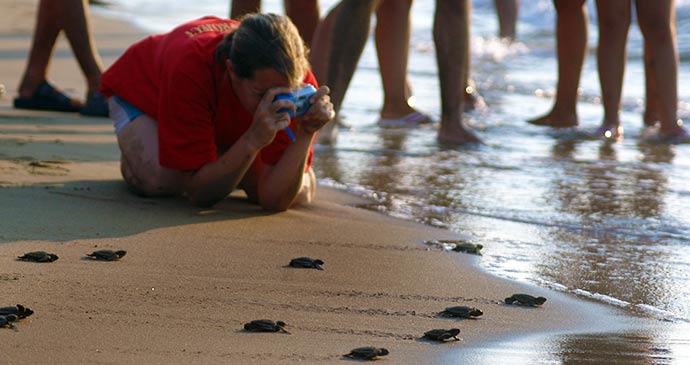 Baby turtles on Alagadi Beach © North Cyprus Tourism Authority
Hike to the Crusader castles for spectacular views
North Cyprus's lofty castles evidence the island's long and troubled history, and all three make pleasant day trips from Girne. Kantara is, in some ways, the easiest to reach, standing at an altitude of just 724m; perched on the beginning of the island's tapering Karpas Peninsula, it gives splendid views to the sea and the distant mountains of mainland Turkey. The hilltop castle of St Hilarion makes an exciting and slightly more strenuous half-day trip from Girne, with its crumbling walls tumbling over a craggy hilltop. For those seeking heights and adventure though, Buffavento is an essential outing; it is the highest of the island's three Crusader fortresses, with the most challenging approach.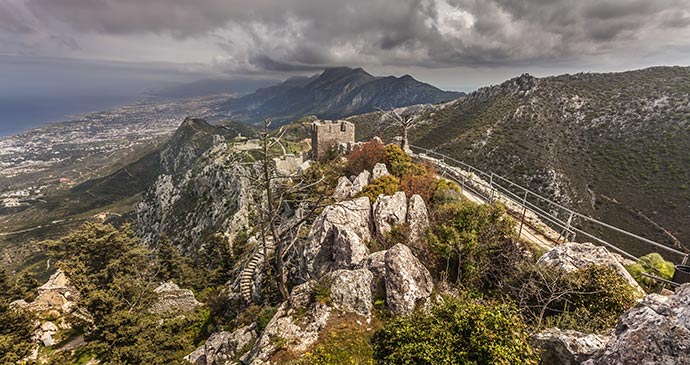 St Hilarion makes for a great excursion from Girne © Cortyn, Shutterstock
Find peace and tranquility on the Karpas Peninsula
This is North Cyprus's last wilderness, where clear, Mediterranean waters lap the pure, white sands of the coastline. Relatively untouched by development, it's home to scores of wild donkeys and rare orchids, as well as tiny churches, eco-lodges and delicious fish restaurants. If the aim of your holiday is to find peace and tranquillity, then you'll find it here.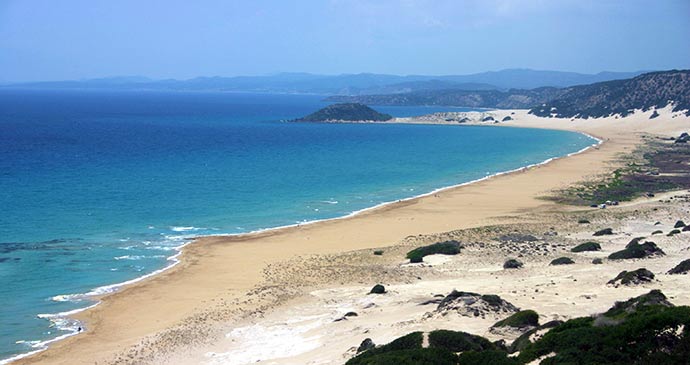 Golden Sands Beach © North Cyprus Tourism Authority
Step back in time at ancient Salamis
Lovers of ruins shouldn't miss Salamis. The first city of Cyprus in classical Greek times boasts some of the most impressive monuments to be found on the island, with a Stone Forum, Byzantine baths and a magnificent gymnasium. The pleasantly overgrown ruins lie among fragrant eucalyptus and acacia trees, alongside an excellent though narrow beach, with safe swimming. Situated 6km north of Gazimağusa, it makes an easy visit and is readily accessible. Be sure to take comfortable shoes and lots of liquid though; the flat landscape offers precious little shade.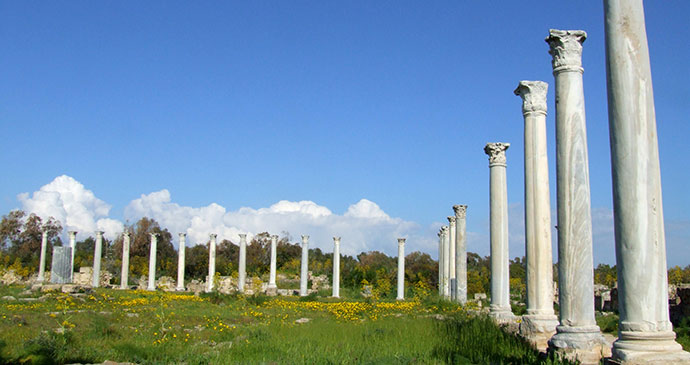 © North Cyprus Tourism Authority
Want to explore more of the region? Take our new guide with you: