Written by Bradt Travel Guides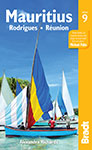 Mauritius, Rodrigues and Réunion – known collectively as the Mascarene Islands – each boast a unique character beyond the tropical paradise you see in the tourist brochures. From the vibrant markets and festivals of Mauritius to the rugged mountainous interior of Réunion and the uncomplicated way of life on Rodrigues, these islands offer a wildly varied taste of the Indian Ocean. So look further than the all-inclusive resorts and sample the finest of this cultural melting pot.
Colourful markets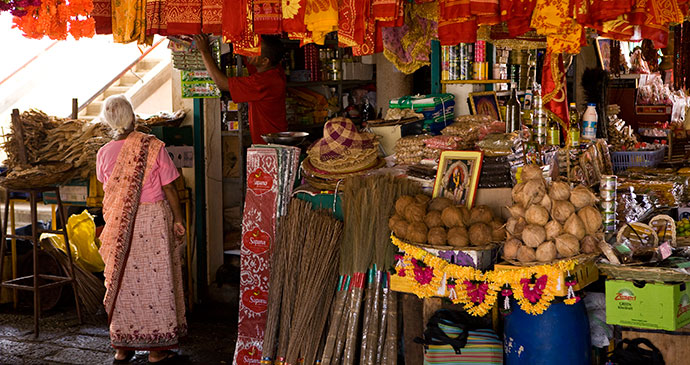 A visit to one of the island's lively markets is fascinating © Mauritius Tourism Promotion Authority
Port Louis has a fantastically colourful fruit and vegetable market, which contains two intriguing tisane (herbal remedy) stalls. Both have been there for generations and claim to offer a cure for every imaginable ailment, from rheumatism to cellulite, with their unassuming bundles of twigs and leaves. Their cures have become so well known that they now take orders from overseas via email.
Rugged landscapes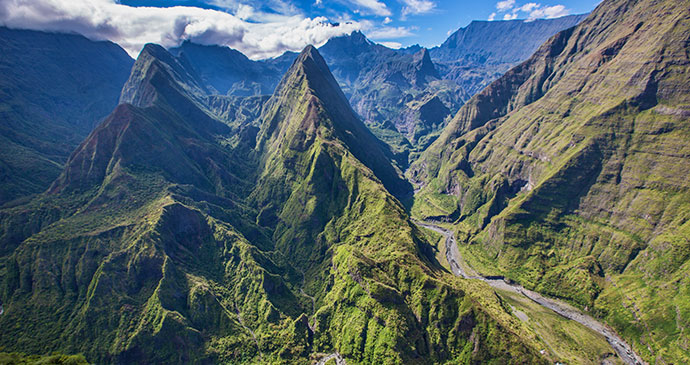 Cirque de Mafate © Lionel Ghigh/L'Ile de La Réunion Tourisme
Réunion's Cirque de Mafate spans 72km² and is the smallest and most tropical of the cirques. Mafate is a wild, sparsely inhabited, mystifying place. Approximately 650 people reside in remote mountain hamlets, such as Marla, La Nouvelle and Aurère, where they live off the land, in virtual isolation from the outside world. There are no roads, just 100km of walking trails. Supplies such as medication are brought in by helicopter, yet many of the Mafatais have never seen a car.
Colonial architecture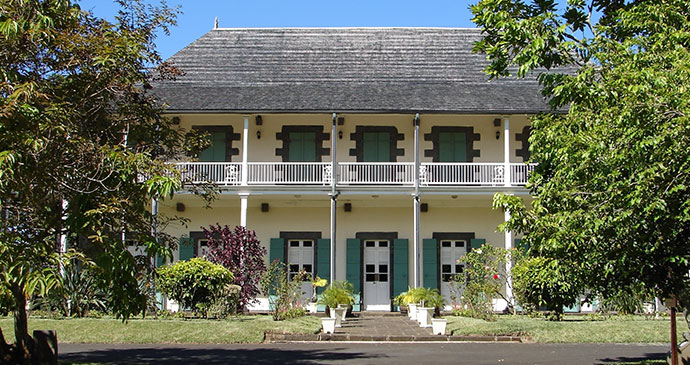 One of Mauritius's colonial mansions © NIphotos/Dreamstime
Creole architecture can be appreciated both in small, simple dwellings, which are often painted in bright colours, and in grand colonial mansions, such as Eureka and Château de Labourdonnais. A charming characteristic feature of such buildings is the carved wooden or metal fringes that decorate the roof, the lambrequin. Colonial-era buildings were designed to suit the tropical climate with high ceilings, window shutters and wide wrap-around verandas lined with ornate wrought-iron railings.
Local traditions and culture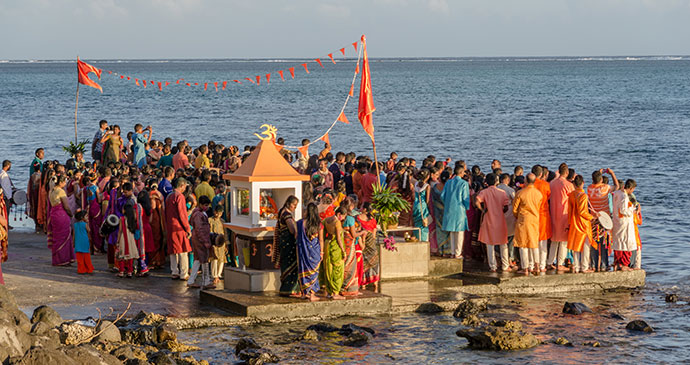 Ganesha celebrations at Baie du Cap © Lenise Calleja/Dreamstime
Mauritius's delightful mixture of ethnicities provides a wealth of opportunities to experience local culture, and an abundance of cultures means an abundance of festivals. The island's wonderful food reflects the ethnic diversity of the population, and delicious meals showcasing local ingredients can be enjoyed equally in the fancy restaurants of upmarket hotels or at tiny, unassuming roadside stalls. Most hotels provide evening entertainment featuring local music and dance, in particular the fabulously energetic séga.
Stunning beaches and bays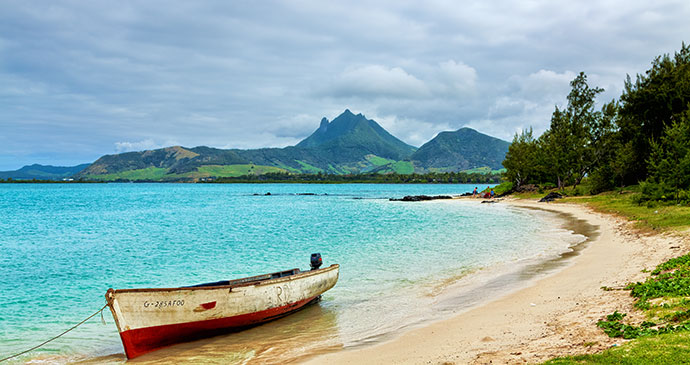 The uninhabited Ile aux Cerfs has miles upon miles of gorgeous beaches © hessbeck, Shutterstock
The beaches of Mauritius really are as good as they look in the holiday brochures. Belle Mare, Trou aux Biches and Flic en Flac are considered to be among the island's finest. Beyond the beaches all manner of watersports are on offer, from kayaking to kitesurfing. Under the waves there are colourful coral reefs and a wealth of diving and snorkelling sites.