Written by Bradt Travel Guides
Iran may not be at the top of your wish-list of destinations, but it's worth thinking again. The country offers plenty to interest the discerning traveller: jewel-like gardens of the Bagh-e Eram in Shiraz, the troglodyte village of Kandovan and, perhaps surprisingly, ski slopes in the Alborz Mountains. Take time to explore the bazaars, visit museums and mosques, or take a break in a lively café and enjoy the friendliness and warmth of the Iranian people.
Walk through the Gate of All Lands at Persepolis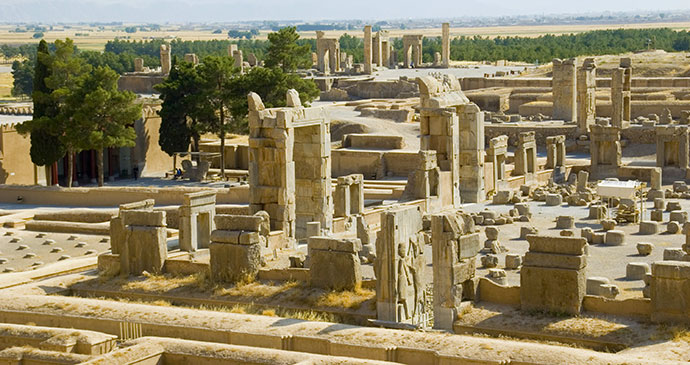 The ruins at Persepolis © Steba, Shutterstock
Ascend the northern apadana staircase alongside carved figures who climb while chatting, touching arms and holding hands at Persepolis, Iran's UNESCO World Heritage Site. Its stones are adorned with relief sculpture that tell the story of the site's ancient past, including that of Emperor Darius slaying legendary animals who dare attempt to enter his Winter Palace.
Purchase a hand-crafted silk carpet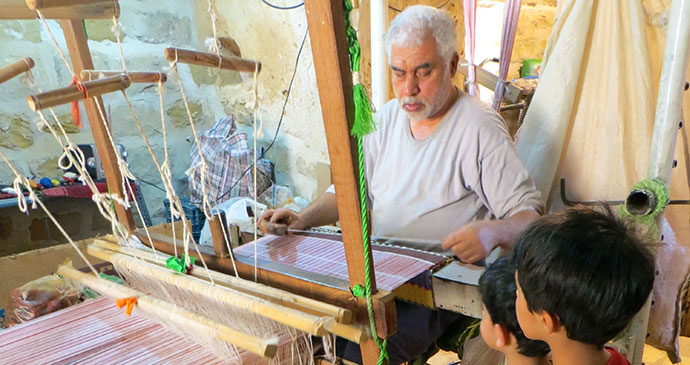 Children watch the old tradition of carpet weaving © Maria Oleinik
Carpets have been made in Persia for hundreds, perhaps thousands, of years. There are two essential pattern compositions: one is based on classical 'court' designs characterised by curvilinear motifs carried on arabesque scrollwork, and the other on 'tribal' patterns which have a more angular, geometrical appearance. Take in breathtaking displays of intricate carpets hanging from the walls of Esfahan's local stores and be sure to walk around the silk rugs to see their changing colours.
A vibrant capital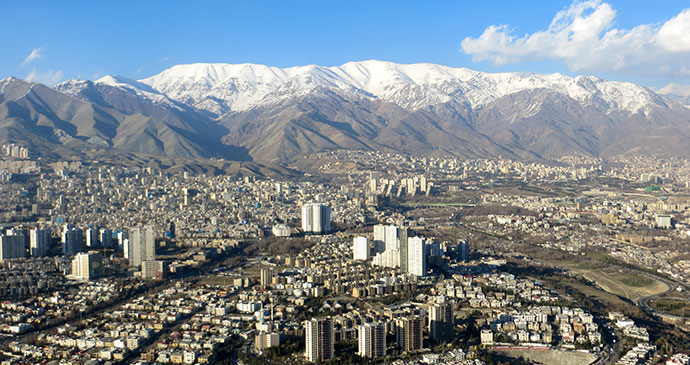 Cityscape of Tehran © Maria Oleinik
Tehran is a wonderfully diverse and vast city with a vibrant café culture and pleasant parks scattered around the city perimeter. While its southern parts (around Golestan Palace, a UNESCO World Heritage Site) offer a vast range of historic monuments, the upper affluent northern parts of Tehran, such asthe Alborz foothills or Tochal, are the places for an evening stroll or weekend mountain hiking.
Esfahan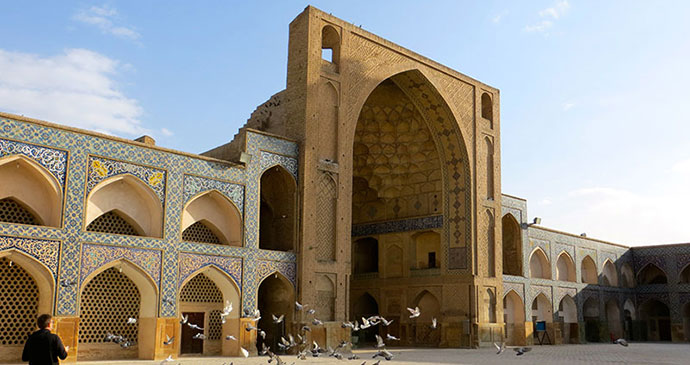 Majed-e Imam, Esfahan © Maria Oleinik
Esfahan is simply remarkable; nowhere else in the country exists such a harmonious mix of modernity and history. It is the only place in the country where you will have a chance to visit sacred palaces of Zoroastrians, Jews, Christians and Muslims alike. Take a slow walk around the Majed-e Imam and discover its vistas as they open out, revealing an astonishing range of vaults, side domes, tile colouring and patterns.
Wander through a traditional red mud village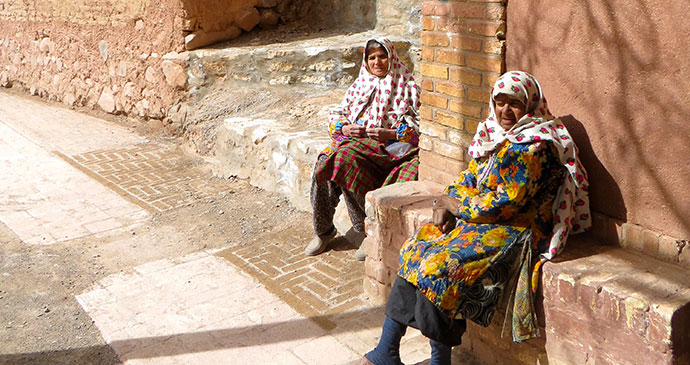 Abyaneh residents in traditional dress © Maria Oleinik
Make every effort to visit Abyaneh in the hills. A ruined but extensive fire temple built in three stages, perhaps dating from the 3rd century CE, lies in the centre of the village, and nearby is the Masjed-e Jame with a Safavid entry portal and vestibule, with a Seljuk minbar and a 14th-century mihrab inside the prayer hall. However, the real joy is the vernacular architecture of red mud-brick houses with wooden balconies and decorated doors, in narrow alleyways.