Often described as 'Scotland's forgotten corner', Dumfries and Galloway is one of the country's most under-explored areas.
A history which encompasses so many events and people that have been central to the development of a nation; a landscape that is more varied than you would find in most other parts of the country, from upland peaks to sandy beaches; and a commitment to locally grown produce, which here is a tradition that has never faltered and in recent years has enjoyed even more support than ever.
Endless coastline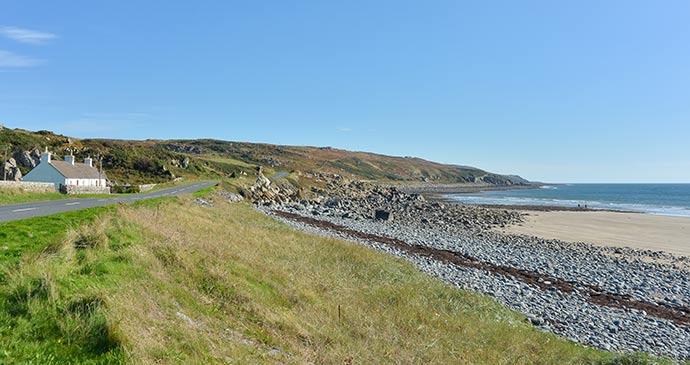 Rocky beaches, craggy cliffs, sandy bays, tidal mudflats, fishing villages and harbourside towns – these are just some of the scenes to be found along Dumfries and Galloway's 200 miles of coastline, from the eastern end of the Solway Firth to the Mull of Galloway, Scotland's most southerly point.
Literary connections
From hero kings to literary legends, a rich historical and cultural seam runs across Dumfries and Galloway, with reminders of times past coming in all forms. Legendary poet Robert Burns spent the final years of his life in Dumfries, and the town is replete with references to him, including a fascinating walking trail.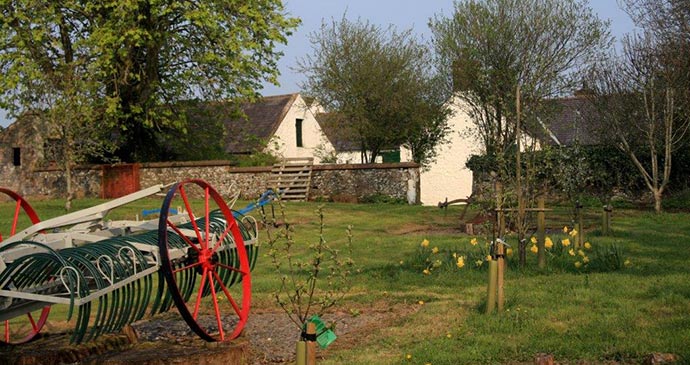 The Robert Burns Centre tells the story of the connections between Burns and the town, and also has an intricate scale model of Dumfries in the 1790s. Also to be noted is the Big Burns Supper, a stonkingly good musical and arts bash which burst on to the scene in 2012 and is held each year in Dumfries over the course of seven to ten days at the end of January.
Glorious gardens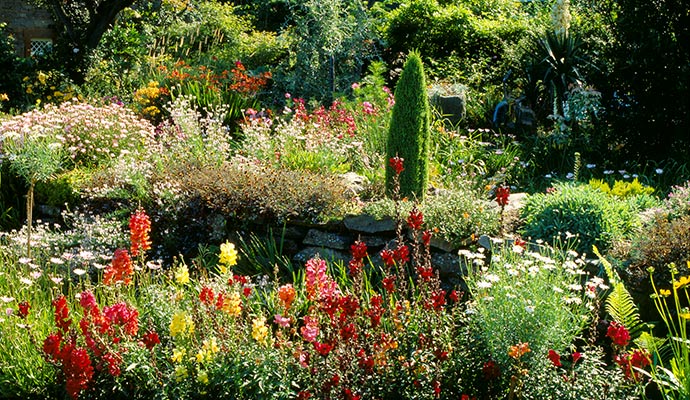 All manner of gardens and outdoor spaces can be found across the region. The far west is known for its mild climate and southern hemisphere plants, while in the east there are curiosities such as the new Crawick Multiverse, an intriguing project by landscape architect Charles Jencks.
Wild landscapes
Travelling around the region, you will be met by an ongoing succession of memorable views encompassing a broad range of habitats. The diversity of wildlife is what attracts many visitors and includes both common and rare species.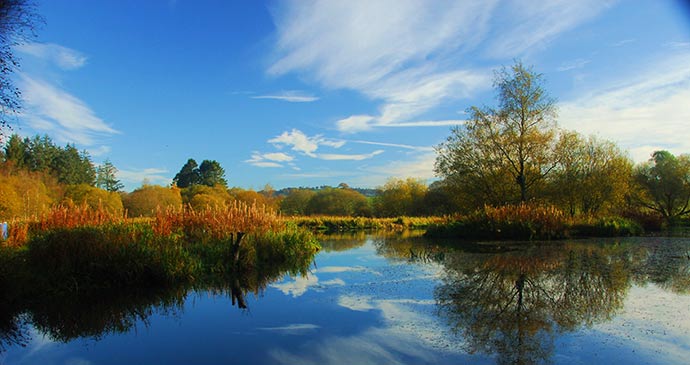 are a number of designated areas of note, including three out of Scotland's 40 National Scenic Areas: the Nith Estuary, East Stewartry Coast and Fleet Valley. Much of the Stewartry is also included in the Galloway and Southern Ayrshire Biosphere, the country's first UNESCO Biosphere.
Castles and churches
Fought over long and often, the region has, of necessity, had to arm and defend itself through successive centuries. An impressive legacy of fortified buildings now punctuates the landscape.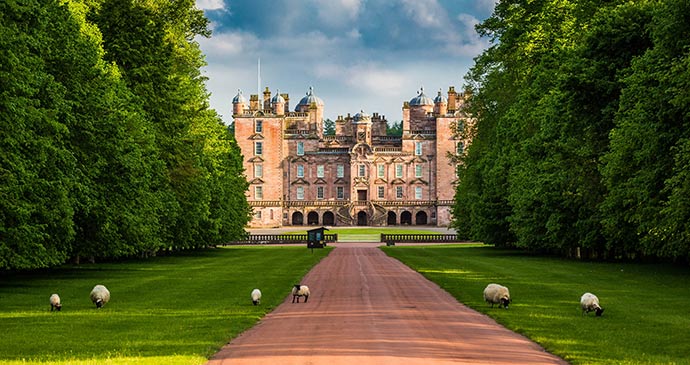 The region is also home to a wide range of religious architecture, reflecting the many and varied influences which have been brought to bear over the centuries. From simple handmade crosses to extravagant marble monuments, the variety is striking.