Written by Bradt Travel Guides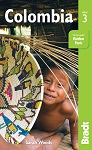 Colombia is home to a staggering 10% of all species found on the planet: pink river dolphins swim in the Amazon near Leticia, jaguar and ocelot slip between the trees in vine-tangled rainforest and birdwatchers revel in the vast savannah of Los Llanos. For many years it was best known for guerrilla warfare and drug cartels but Colombia is now emerging as a safe, progressive, forward-thinking country with the tourist infrastructure to match.
A city worth strolling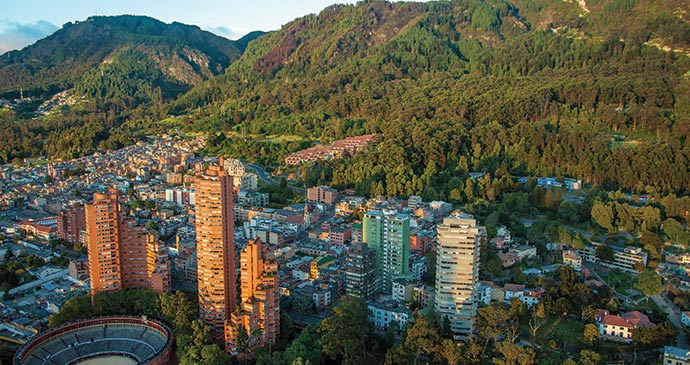 © Proexport Colombia
Bogotá has 121km car-free roads and 300km ciclovías (cycle paths) open on Sundays and public holidays, or you can stroll through over 4,500 leafy public parks in South America's third-highest capital city, a dizzying 2,630m above sea level and edged by rivers and mountain peaks.
Incredibly rich biodiversity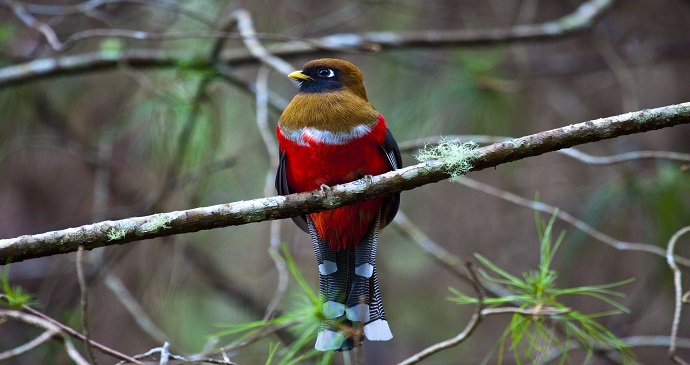 © Christopher Colanje
Colombia is one of the most biologically diverse countries in the world. Within its borders you'll find hot and sticky humidity, chilly high-altitude temperatures, both Caribbean and Pacific coastlines, palm-laden islands, mountains reaching 5,000m, dry scrub, volcanic hills and a chunk of thick subtropical Amazon Basin that hosts extraordinary, untamed ecosystems. This eco excess is remarkable considering Colombia's size, and makes the country an extremely attractive destination for wildlife enthusiasts. Colombia supports more species of bird than any other country and the second-largest number of amphibians in the world. To date, over 1,880 species of bird and 700 amphibians have been recorded there.
South America's wildest party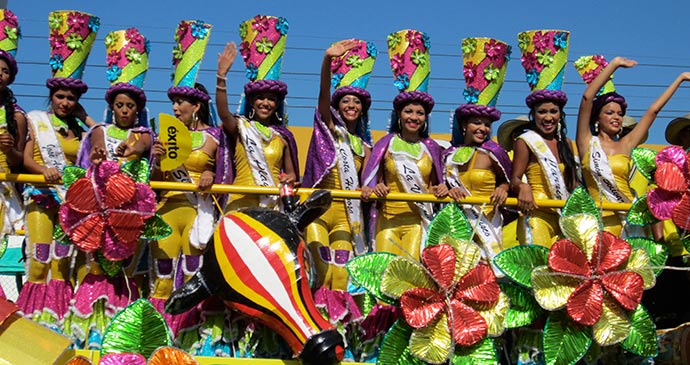 © Ashley Bayles, Flickr
Curramberos like their pre-Lenten celebrations full-on hedonistic and at Barranquilla's Carnaval de Barranquilla a truly explosive festival – declared an intangible and oral UNESCO World Heritage Event in 2003 – dominates the city for four days before Ash Wednesday. As the largest festival in Colombia, Barranquilla Carnaval is one of the biggest and best parties in Latin America – second only, the locals claim, to Rio de Janeiro, but arguably remaining closer to its roots in terms of the folklore and traditions. Everything stops in the city to make way for Barranquilla's revelry, a riotous event fuelled by more than 100,000 cases of rum and aguardiente. Streets fill with crowds of dancers, musicians, marching bands, processions and masquerades in a round-the-clock party that deviates from an official programme amidst boozy high jinks. La Battala de Flores (Flower Battle) starts the celebrations on a Saturday, a symbolic event in which the bullets of war are replaced with the flowers of peace. Colourful, bloom-filled carriages and fl oats surrounded by cumbia dancers kick off this endurance event in grand style. On the Sunday, many thousands of costume-clad people join La Gran Parada (The Great Parade) as it sweeps through the city.
Cartagena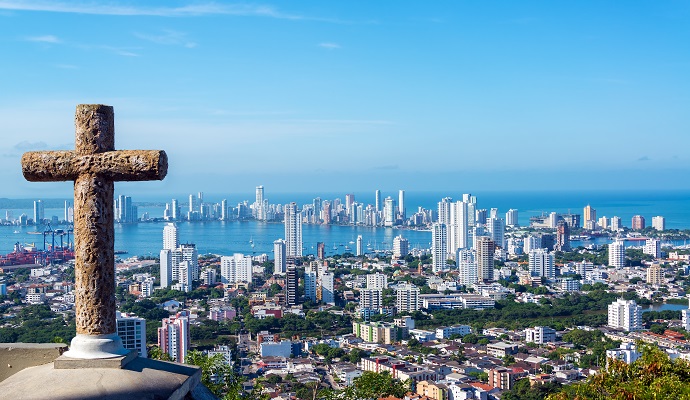 © Jess Kraft, Shutterstock
Take to Cartagena's picture-perfect streets and meander through one of the greatest cultural treasures in the Americas. Stroll along an enchanting puzzle of cobbled paths complete with horse-drawn carriages past bloom-covered archways and fine colonial buildings painted a dazzling array of bold hues. Pristine leafy plazas adorned with vibrant bougainvillea and handsome palms lead to ancient fortifications with stunning sea views. Outdoor cosmopolitan cafés bustle with cappuccino-sipping tourists amidst street theatre, basket weavers and flower sellers. Facing the Caribbean Sea to the west with Cartagena Bay to the south, Cartagena was declared a World Heritage Site by UNESCO in 1984 as the region's true jewel box of Spanish colonial ostentation.
Whitewater rafting on the Río Fonce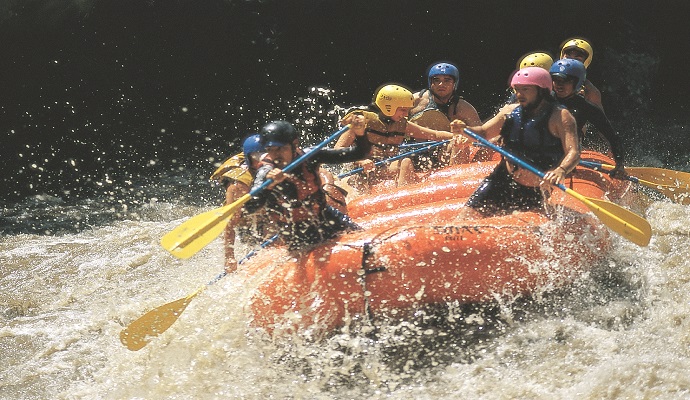 © ProColombia
Magnificent gushing rivers, craggy ravines, canyons, gorges and mountain peaks make Santander a popular region for adventure-sport enthusiasts. Thrill-seekers can enjoy kayaking, climbing, rappelling, rafting and pot-holing on a dramatic rugged terrain. Spiralling mountainous trails rise and fall amidst rocks and trickling streams. Santander has carved out quite a name for itself as an ecotour centre around the fast-flowing Río Fonce. A number of specialist eco-adventure tour agencies offer full-day and multi-day packages, the most popular of which is an 11km white-water rafting expedition down the class 3 rapids of the Río Fonce. After some basic instruction in the art of rafting survival etiquette, small groups of rafters are guided to the rapids for a water-borne adrenalin rush. The river is also used by experienced kayakers and is renowned for its whirlpool undertow and tumultuous cascades.