Written by Bradt Travel Guides
From gold-domed churches to UNESCO-listed towns, Bulgaria has a history and culture as diverse as its landscape.
Sofia
With the buzz of a capital but the compactness of a town centre, the joy of Sofia is that everything is accessible by foot: fantastic churches, from the small and unassuming Sv Sofia to the iconic Sv Aleksandur Nevski, fascinating museums and eclectic architecture, plus excellent cafes and bars for when you're tired from all the walking! If that's not enough, then it even its own mountain!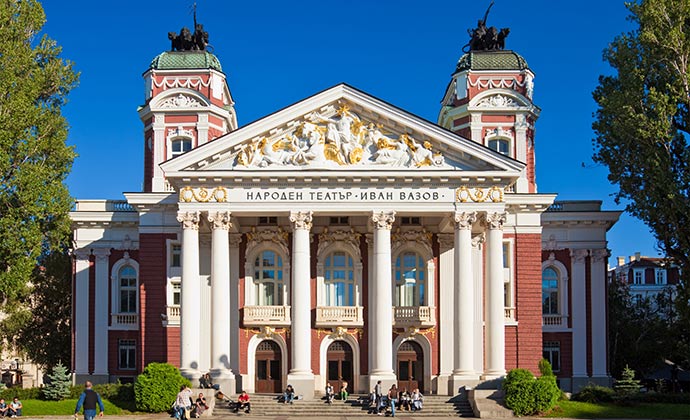 Pretty in pink! Sofia's Ivan Vazov National Theatre. © Nickolay Stanev, Shutterstock
The Black Sea coast
The warm climate and gorgeous beaches of the eastern Bulgarian coast are starting to attract sun-seeking Brits recent years – but there is much more to see along the Black Sea coast than just sand. Heading away from the main resorts of Golden Sands, Albena and Sunny Beach you'll find many smaller, prettier villages, plus excellent opportunities for walking and birdwatching. Nesebur, with its sweeping harbour and beautiful churches, is an excellent base for exploring the region.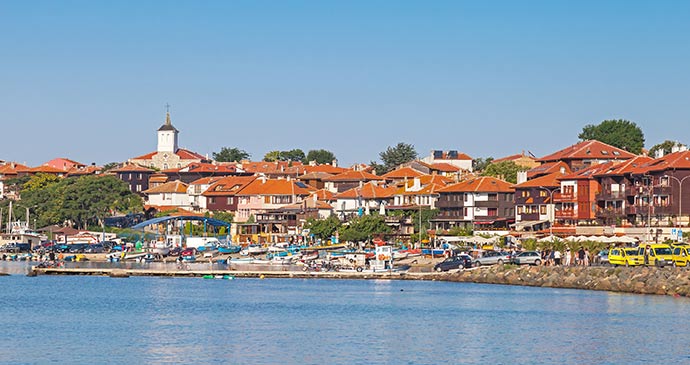 Nesebur © Eugenesergeev, Dreamstime
Rila Monastery
This UNESCO-listed monastery is a colourful guardian of Bulgarian culture and history. Passing through its huge gates for the first time is one of life's special moments: the scene changes from grey severity to a carnival of colour. All round the enormous courtyard are tiers of monks' cells behind boldly decorated, arcaded balconies. In the centre, the church itself, with richly coloured frescoes in the shelter of its porch, is the focus of attention, its lavishness emphasised by the simplicity of the 14th-century tower alongside it. It is best to arrive early, perhaps on a winter morning when a dusting of snow picks out the architectural features – it really gives you that feeling of awe at the immense walls and astonishment at the vibrant colours in the courtyard.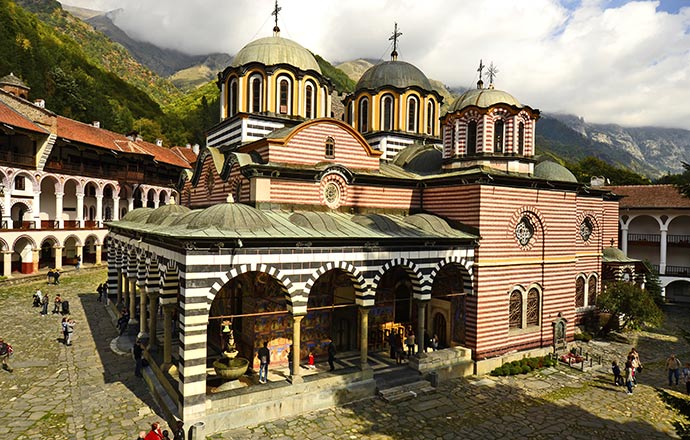 © fritz16, Shutterstock
Heritage towns
Much of Bulgaria's charm lies in the incongruous juxtaposition of ancient, medieval and modern. Head to UNESCO-listed Plovdiv for Classical remains, Byzantine churches, mosques and some of the country's finest National Revival domestic buildings. Veliko Turnovo is arguably the most picturesque Bulgarian city, its houses seemingly stacked up on the high banks of the sinuous River Yantra. And don't forget Koprivshtitsa – a mountain town famous for its revolutionary past and its fantastic, photogenic architecture.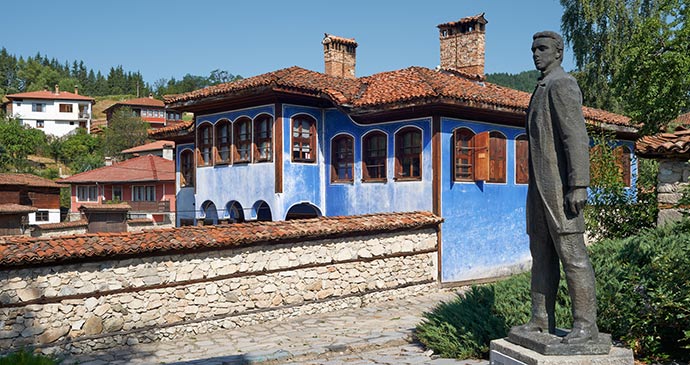 Koprivshtitsa © Nikolay Dimitrov, Dreamstime
Brilliant birding
One of the things that quickly strikes you when travelling about Bulgaria is the variety of its beautiful landscapes and the abundance of habitats: high mountain peaks; forest-covered hills which stretch across the horizon; mile after mile of rocky scrubby hillsides; smooth, grassy (almost steppe-like) hills; and lowland wetlands. It is not surprising, therefore, that Bulgaria has one of the richest ranges of birdlife in Europe – its home to 47% of the continent's species. Woodpeckers and wrynecks, storks and sandpipers, cranes and crakes – you'll find them all here. For a real highlight, head to the Burgas Wetlands – its position in the middle of one of Europe's busiest migratory flyways makes it a real birding Mecca.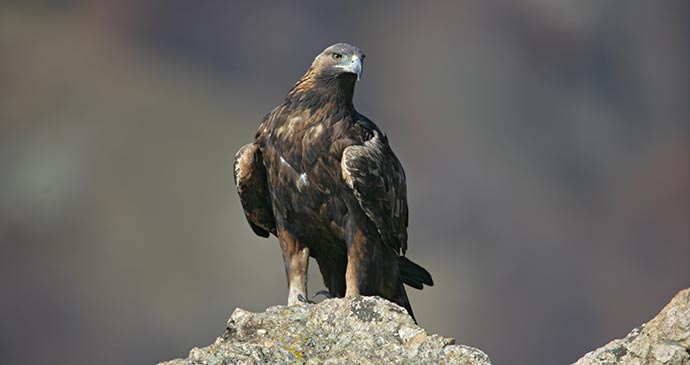 Golden eagle © Erni, Shutterstock